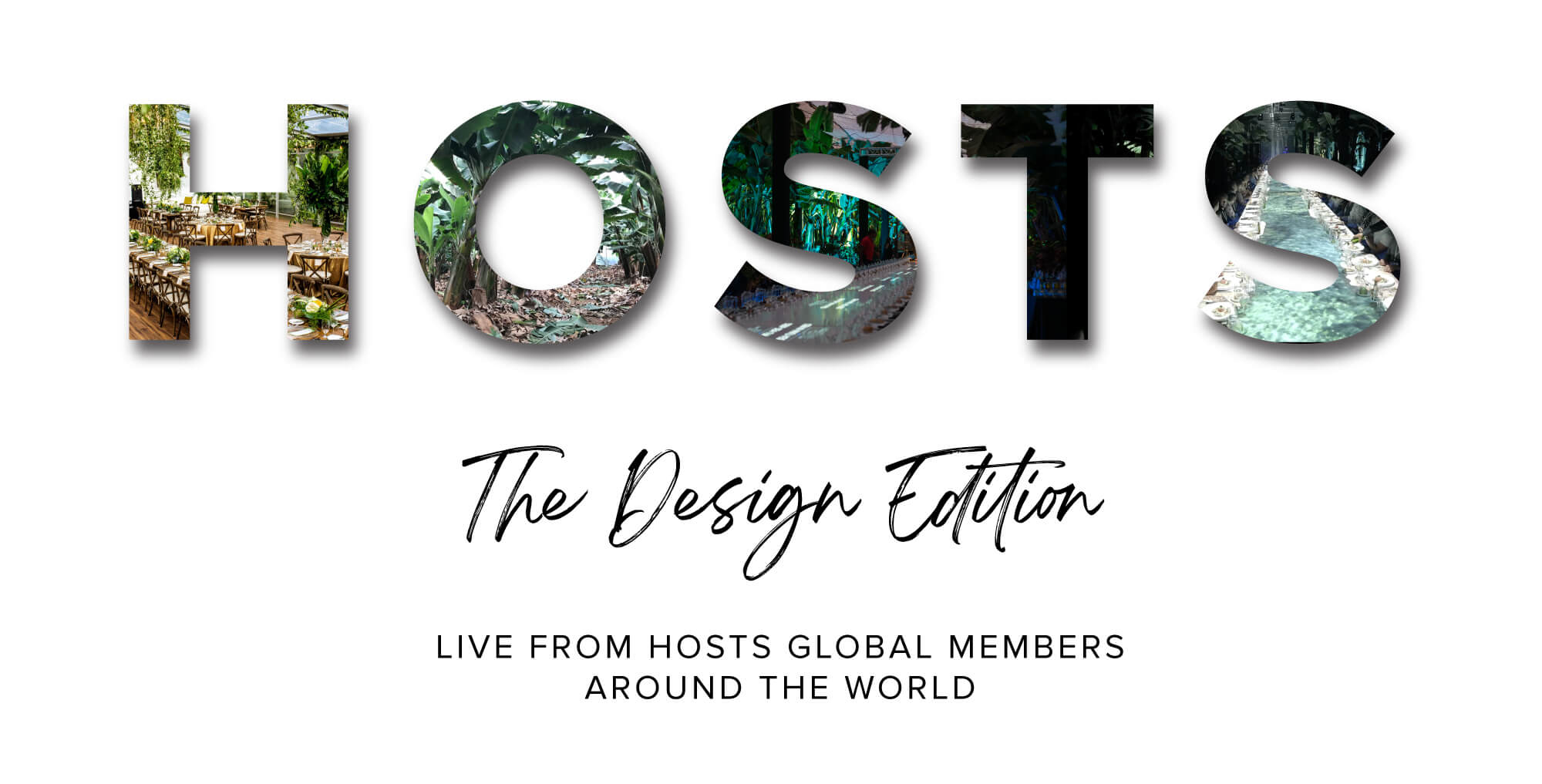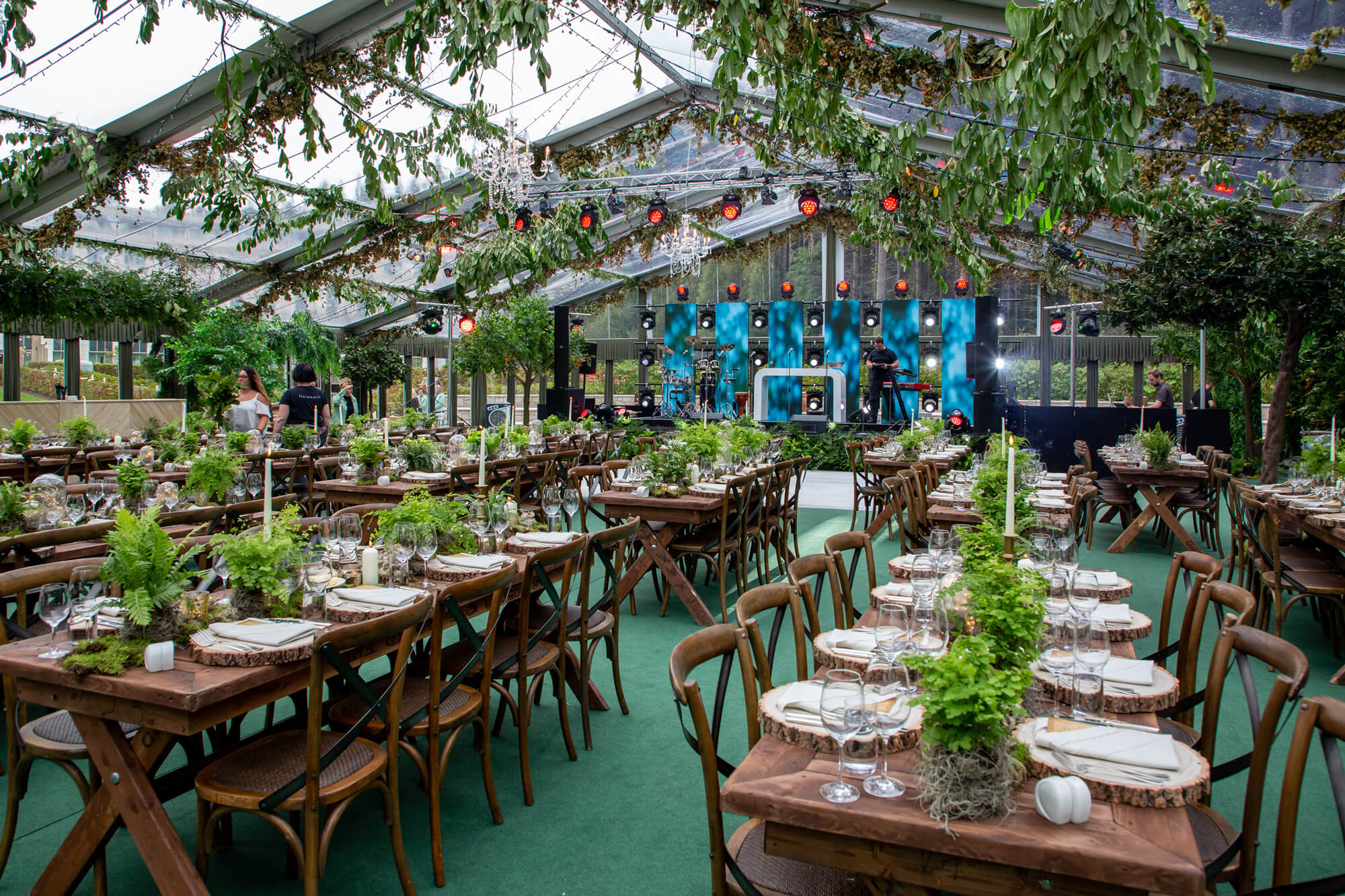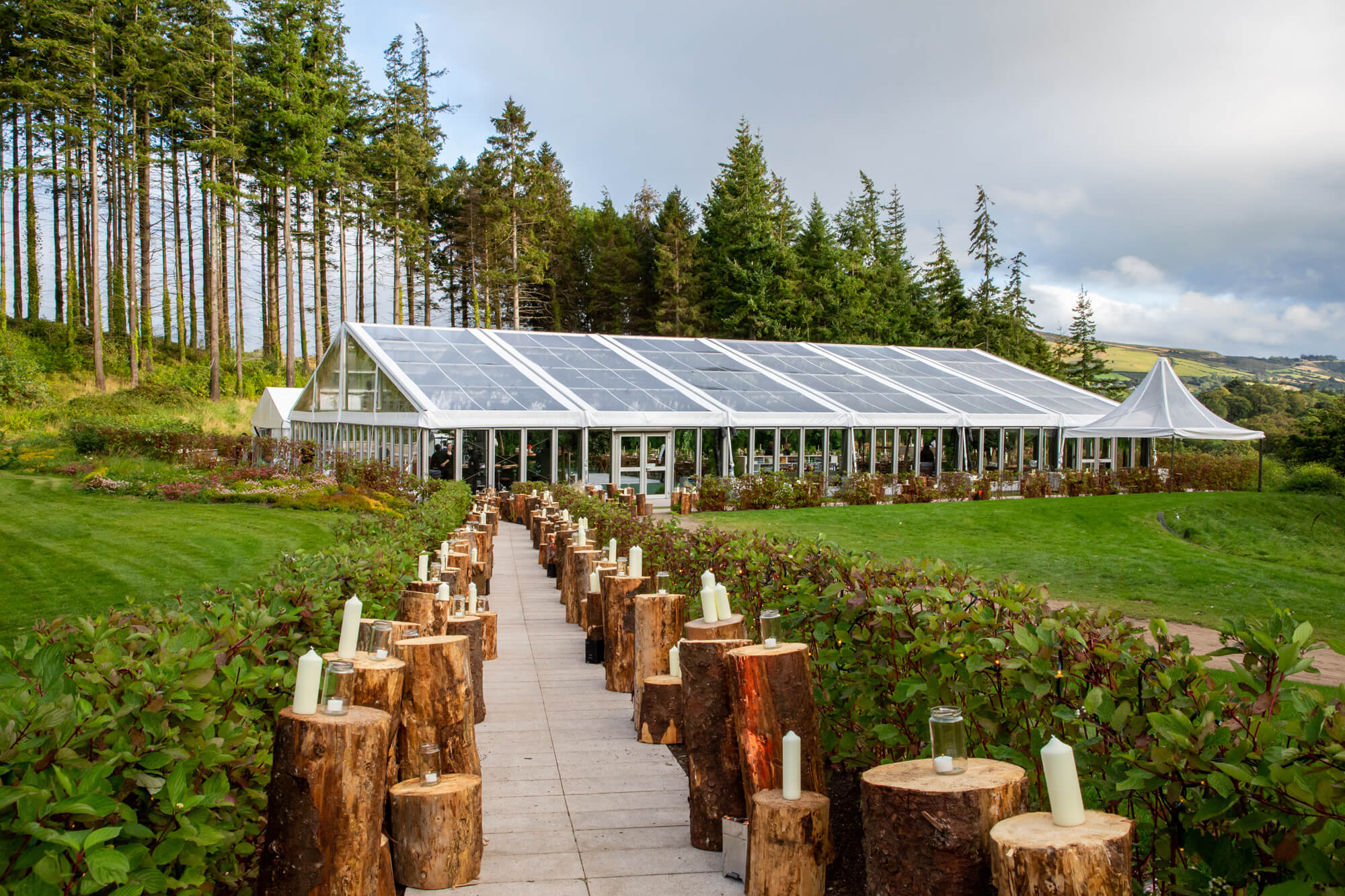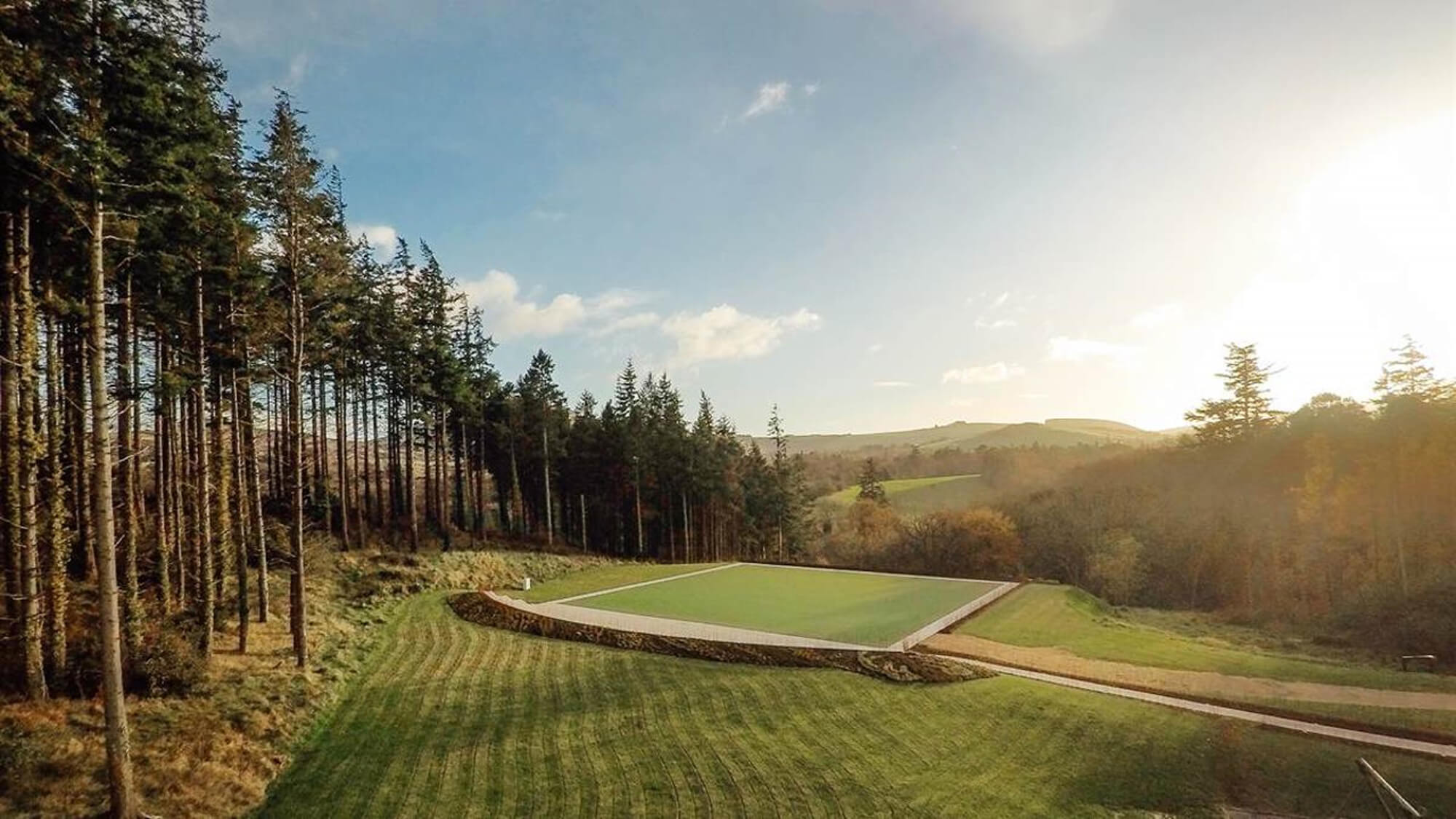 1-4 Images (After): Moloney & Kelly  | 5th Image (Before): Moloney & Kelly

The feeling of being in a whimsical and enchanting forest… but make it inside! Hosts Global Member, Moloney & Kelly from Ireland built a marquee on the grounds of Powerscourt Hotel on their amphitheatre space and brought the outside forest in creating a magical setting.
In the heart of nature's embrace, a captivating transformation is underway as a once untouched wooded forest evolves into a whimsical wonderland, ready to host enchanting events. Sunlight filters through the lush canopy, dappling the forest floor with soft, golden hues. Towering trees, delicate drapery, stand as guardians of this idyllic realm. Meandering pathways, lined with wildflowers in a myriad of colors, beckon guests to explore the hidden corners of this sylvan sanctuary. The air is alive with the melodic symphony of birdsong and the gentle rustling of leaves, creating an ethereal ambiance that is nothing short of mesmerizing. Nature and imagination intertwine seamlessly, crafting an event venue that seems plucked from the pages of a fairy tale. In short- an event SUCESS!
To see more from Ireland and Hosts Global Member, Moloney & Kelly, visit: Ireland