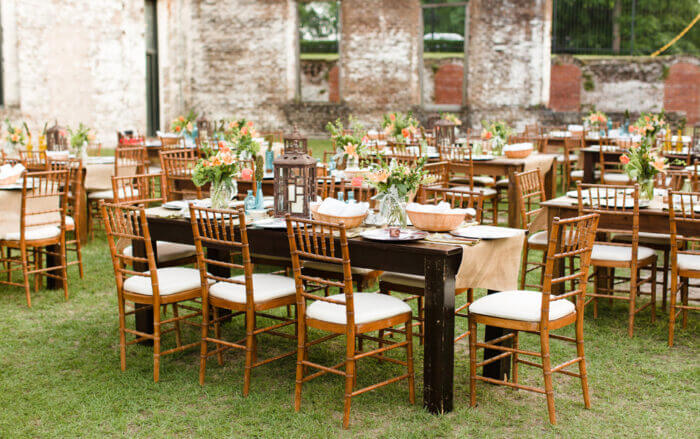 Ferociously Creative Event Decor…
Yeah, it's kind of our thing.
Welcome to the first issue of "The Design Edition". Here we get to talk about all design trends, color schemes, extraordinary entertainment and more. Do you find yourself wondering what goes into all the design and concept of an event? Event concept, design and decor is not just about your venue or the "theme" you may choose – but it's also all the little things that make up the environment your event takes place in. Decor sets the mood and helps create the right atmosphere for your guests.
With spring just around the corner many destinations are starting to see the new life spring brings. So this month Hosts Global is going green!  Not to mention all the green vibes St. Patrick's Day influences in many destinations in March. See how some of our members took their events to a grand green scale through light, florals, food, and vibrant seating and tablescapes.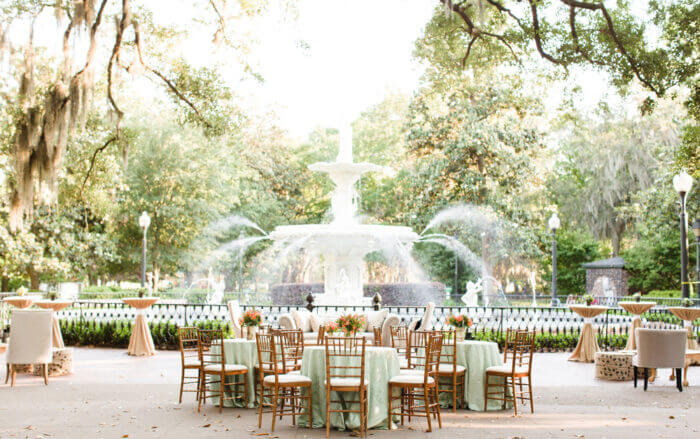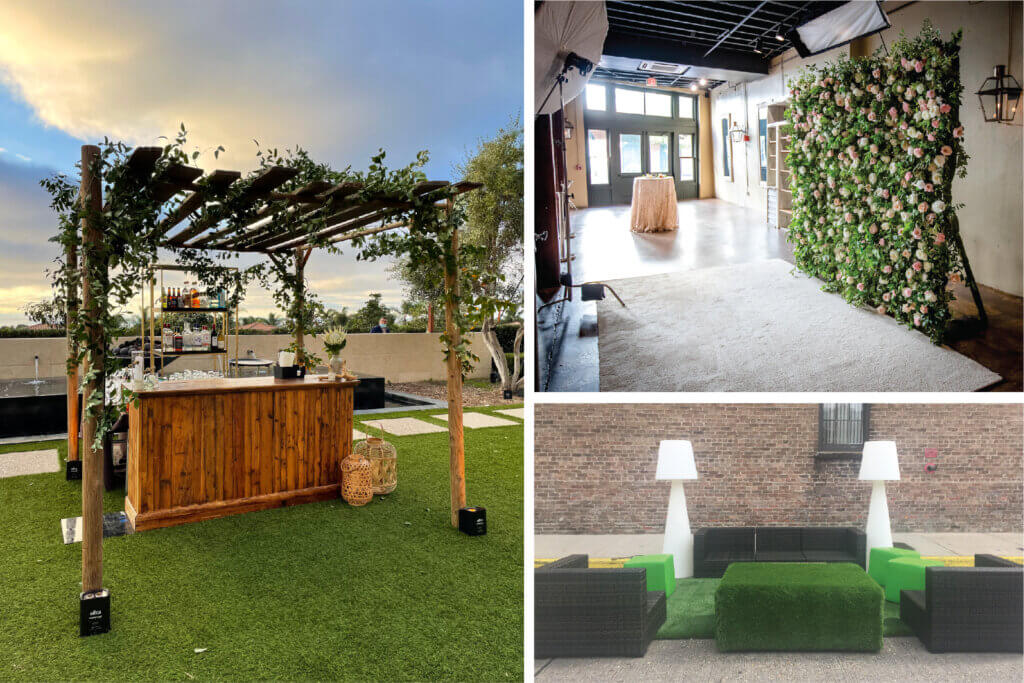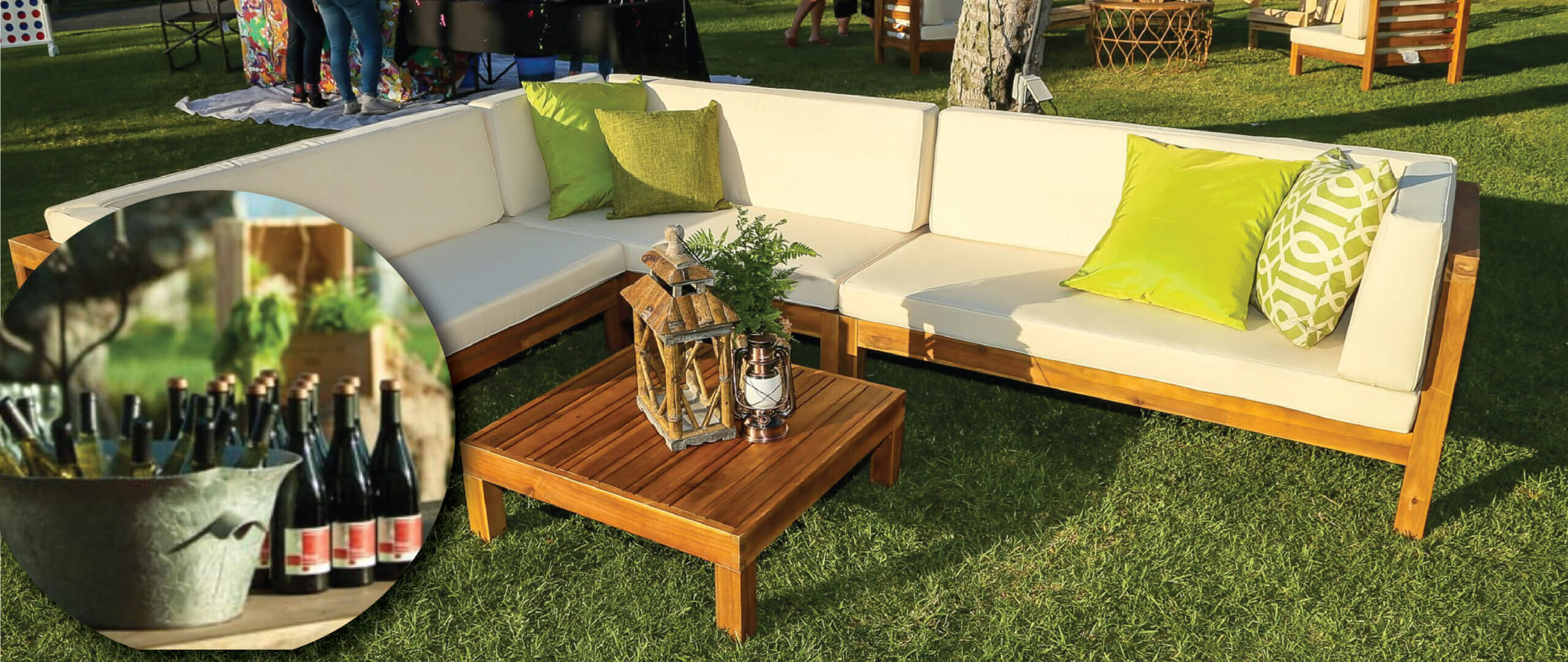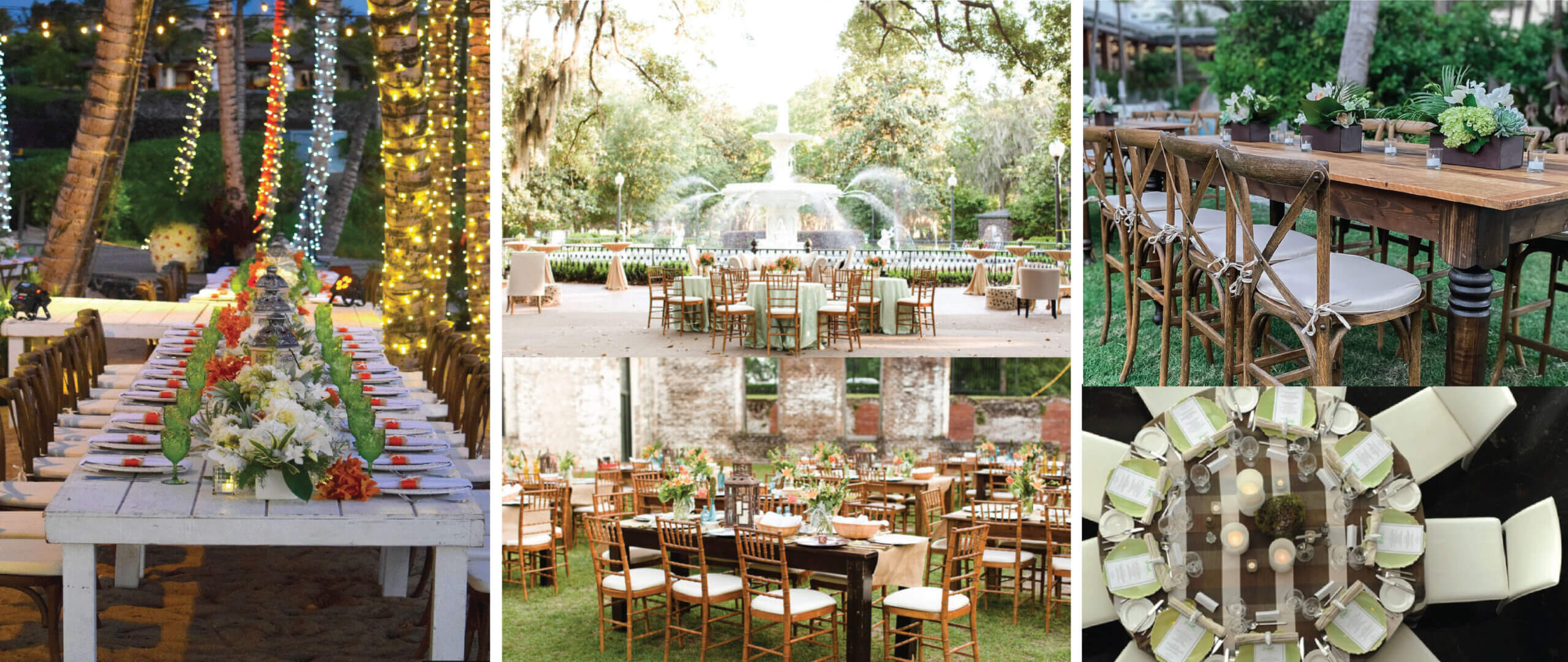 Mother Nature – the true event artist
Where can you find the most inspiring green theme ideas? Why nature of course! The great outdoors provides the perfect balance of different shades of green giving these events a fresh and natural feel. Elements of florals, greenery, and wood combine for a relaxed chic vibe that is always a hit with guests.
See how Hosts Global Members COTC, Juice Studios, Island Style Innovations, Hosts Southern California, and Hosts New Orleans took their events outdoors (and brought the outdoors in – we see you trending floral walls) and used the natural elements around them to help build their theme and provide a perfect color palate for these events.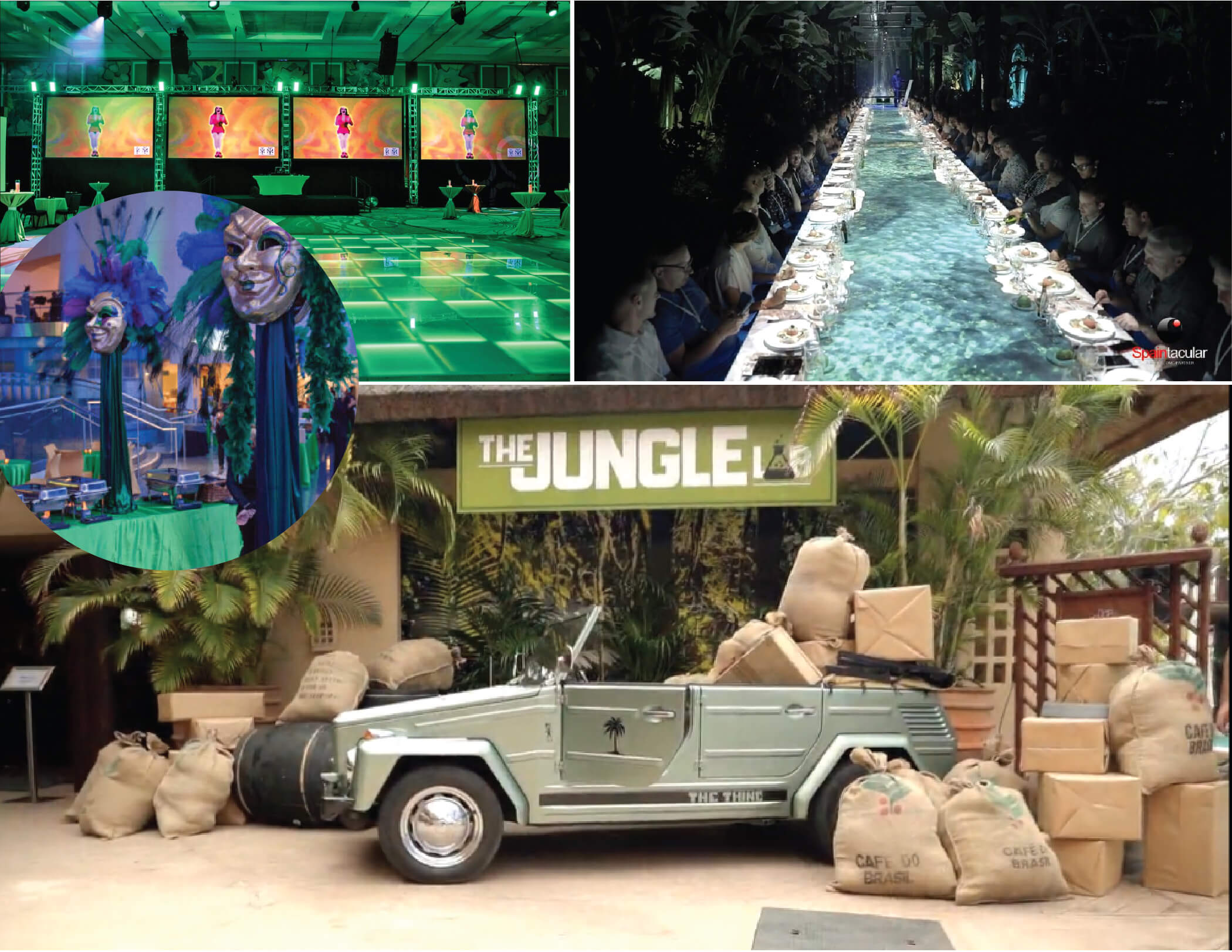 Your Event is a Stage
By immersing your guests into the theme of your event, this creates a backdrop that is not only memorable, but will be what everyone is talking about the next day, and week, and year- you get the picture. Guests will feel like they have stepped away from the venue and into whatever magical world you have created. Hosts Global Members Juice Studios, Spaintacular, and IVI DMC know how to transport your guests to their event for a night of enchantment and wonder.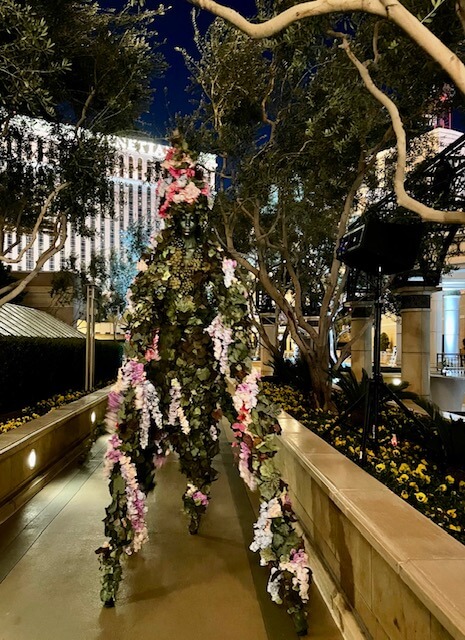 It IS easy being green… Kermit the frog got it wrong
When your entertainment matches your color scheme – you can expect your event to go to the next level. Here you will see some ferociously creative entertainment that blends perfectly into their event backdrop. Living art is the name of the game and Hosts Global Members Hosts Las Vegas, IVI DMC, and Spaintacular are champions at it.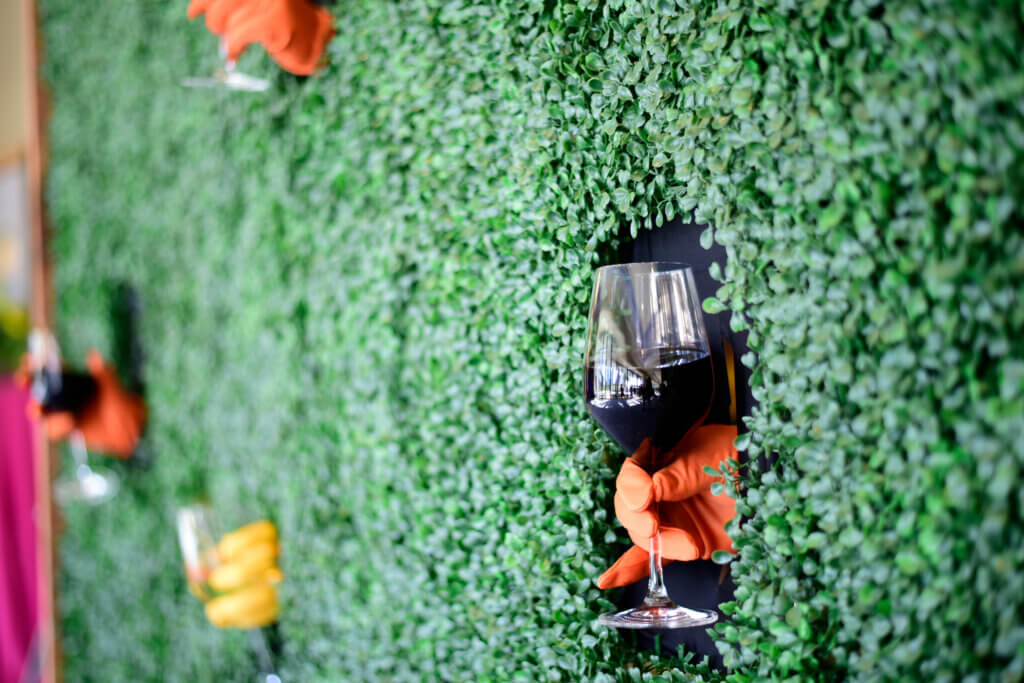 Living art + wine = event magic.
Living art is one of the newest trends to bring creativity and whimsy to any event. When you combine that with an interactive beverage service, we can say this is a trend that will be around for a long while. This is no ordinary plain Jane event food we're talking about. Hosts Global Members COTC, IVI DMC, Hosts Washington DC and Hosts Texas will wow with these culinary masterpieces that taste event better than they look.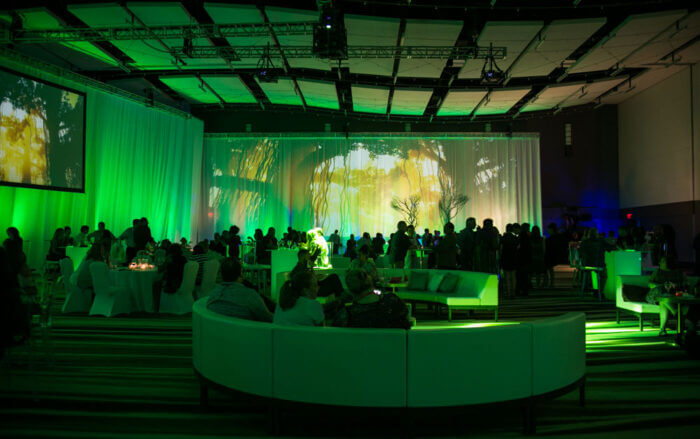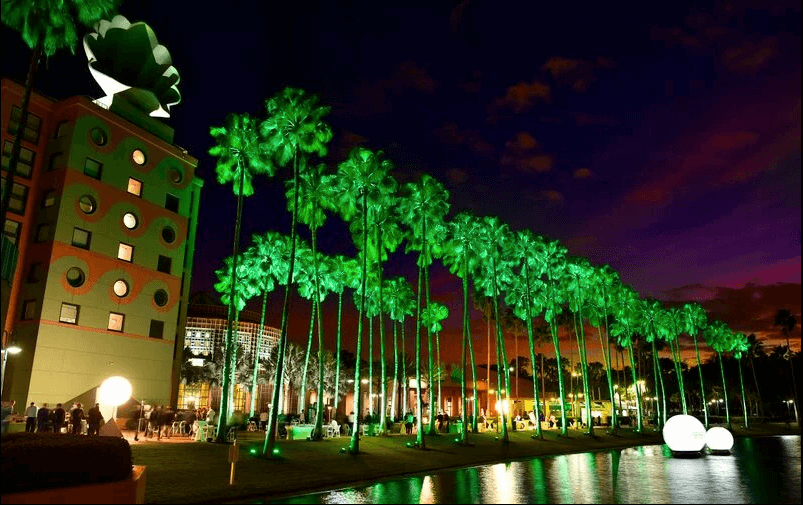 LIGHTS. CAMERA. ACTION.
It's not a secret that lights can add drama and flare to your eventscape – but it is always a good reminder how to really create an ambiance, showoff your event's color scheme, and highlight areas that pop with a little lighting magic. Hosts Member Juice Studios and COTC bring the drama- in the best way possible- with these green hues coloring their event.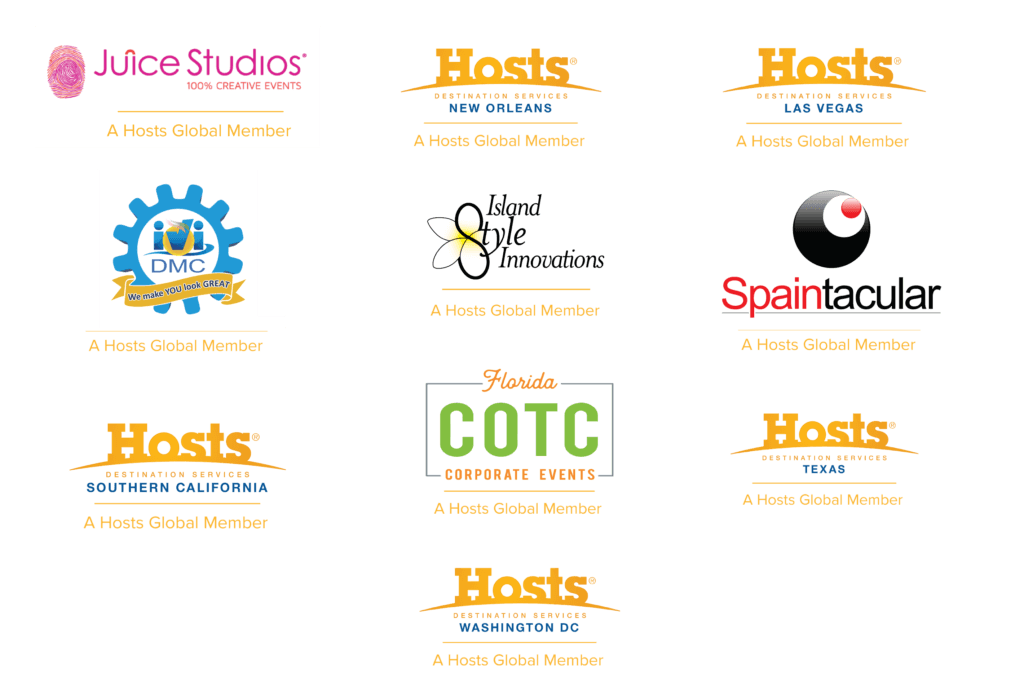 What's Next for Hosts Global?
We have lots more announcements coming soon!  Follow us and see.