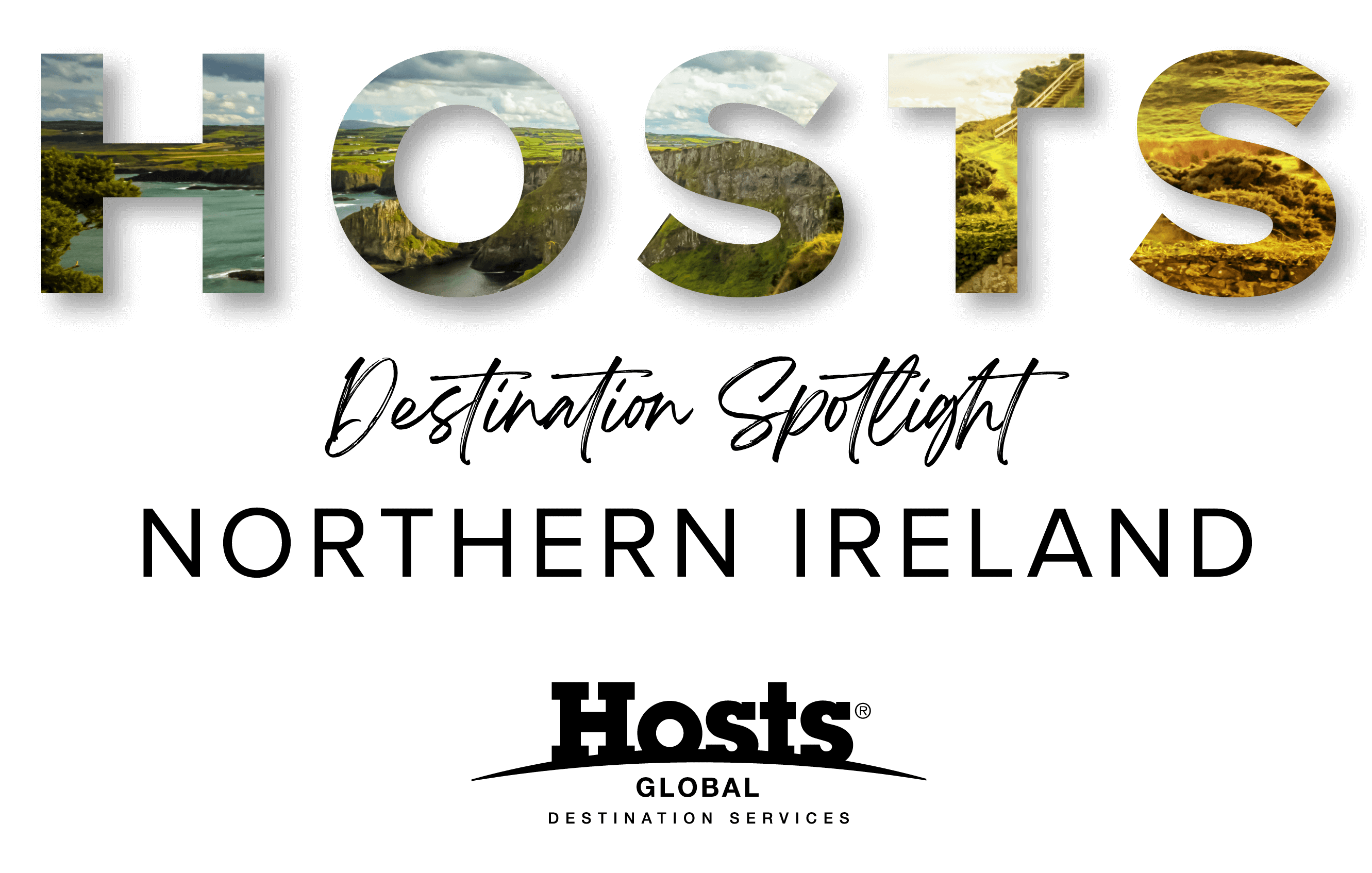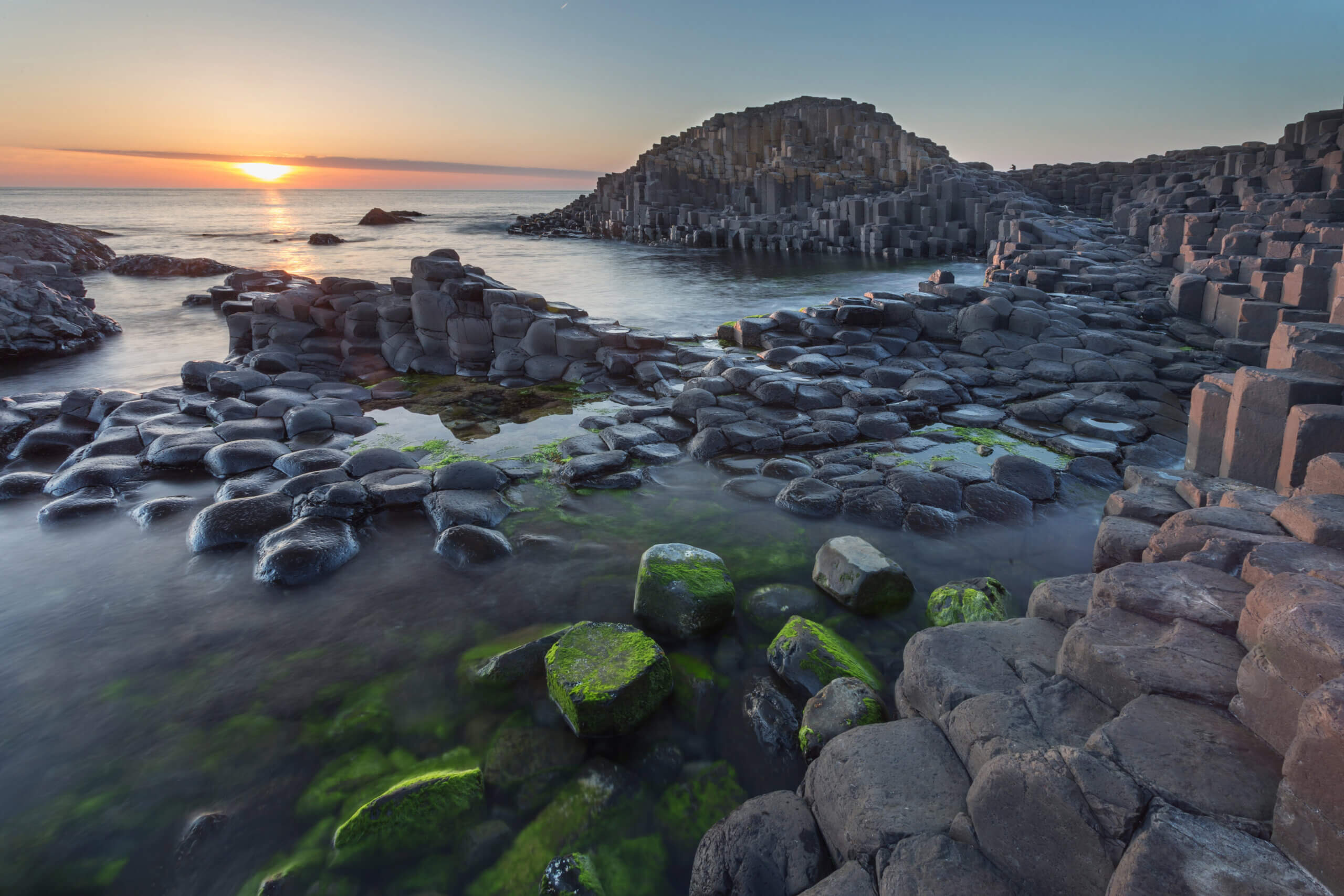 The Emerald Isle Awaits…
From the stunning Causeway Coast to the bustle of Belfast, there's great energy in Northern Ireland, and the area is bursting with breathtaking sights that take you both indoors and outdoors. Its coast boasts the alligator-skin volcanic geology of the Giant's Causeway and the lush Glens of Antrim, while its interior is dominated by rolling hills of pastoral serenity and Lough Neagh, the UK's biggest lake. Cutting-edge food, traditional pubs and incredible Titanic history take Belfast to the next level – and warm locals will welcome you to one of Ireland's most exciting cities. Today's Destination Spotlight focuses on Northern Ireland and our Hosts Global Member and DMC experts, Moloney & Kelly.
Renowned for its witty storytellers, breath-taking coastline and its iconic music and nightlife – Northern Ireland is a such a unique destination which is buoyed by the spirit of its people. The home of Game of Thrones, the oldest whiskey distillery in the world and world UNESCO Heritage site – the awe-inspiring Giant's Causeway; it's a region which is rich with cultural experiences and chances to connect with the passionate locals.
Over the last decade, Northern Ireland has grown hugely as an incentive destination, but it still considered the hidden gem of Ireland – something completely new and different to explore and enjoy with its own history, traditions and experiences. So read on to explore what is on offer from funding to "FAM" opportunities, exciting hotel renovations and extraordinary experiences – we invite you to embrace the giant spirit of Northern Ireland…

---

---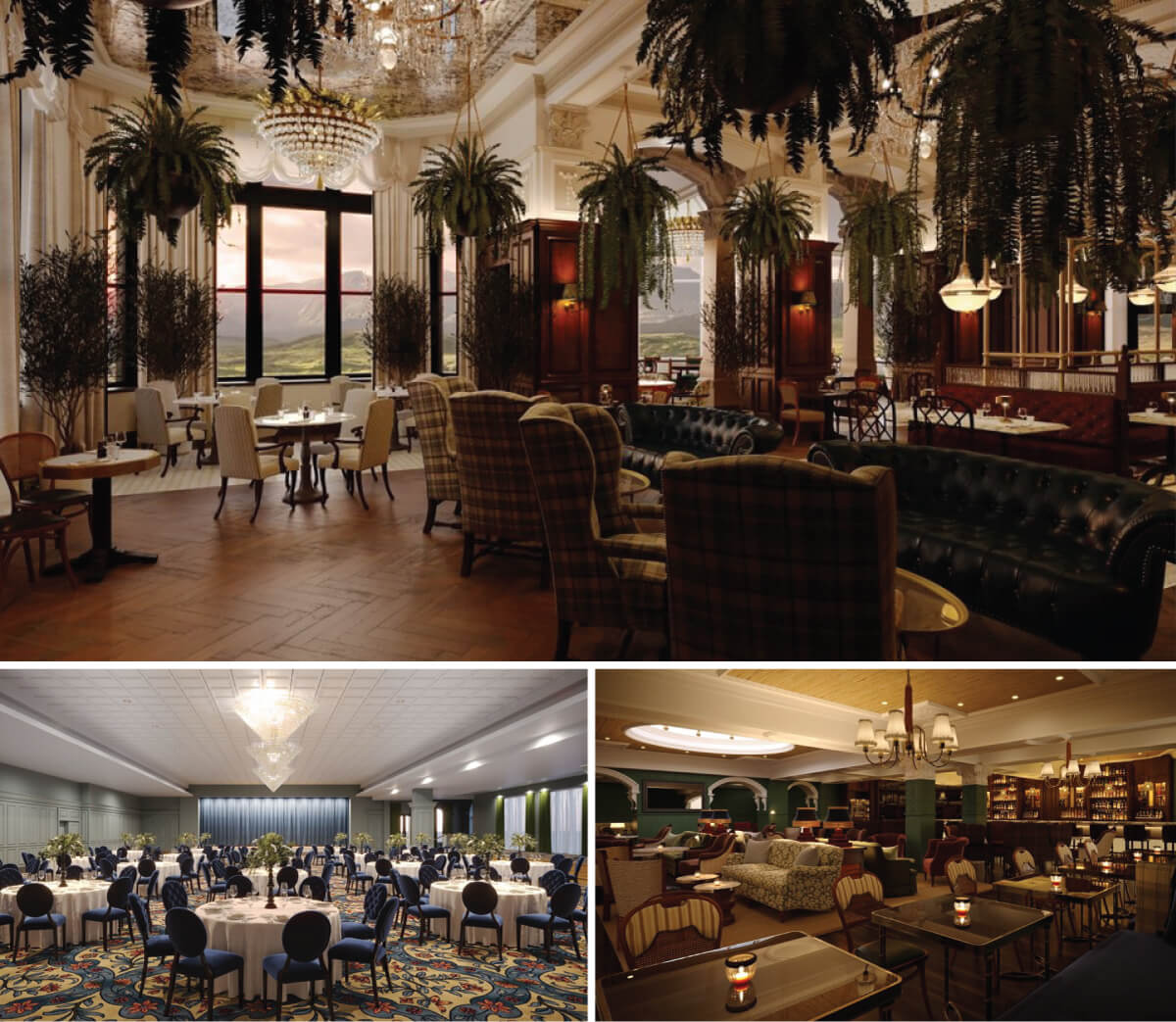 THE SLIEVE DONARD HOTEL
A New Era, Inspired by the Past …
One of the most renowned hotels on the island of Ireland, Slieve Donard is famous for its undisputed beauty, top-notch spa, and proximity to one of the world's most prestigious links courses, Royal County Down Golf Club.
And now in 2023, Slieve Donard is celebrating its 125th year with a gorgeous restoration inspired by the hotel's impressive history. This exciting refurbishment is being led by the hotel's new owner, Marine & Lawn Hotels & Resorts, and will look to channel Slieve Donard's original splendour.
Built by the Belfast and County Down Railway company in 1898 as a luxury holiday destination, the "must-see" Slieve Donard was the epitome of Victorian grandeur. Today, that legacy lives on. The restoration is due for completion this summer.
---

THE EUROPA HOTEL
Urban Chic with Loads of Character…
The Europa Hotel, situated on Belfast's famous Golden Mile, has completed an extensive $9 Million / £7.5 Million renovation program of its guest bedrooms! This includes 100 front-facing Superior bedrooms, 80 Classic bedrooms and five Suites redesigned and upgraded. Upon completion, all rooms will be individually air-conditioned, have automated window blinds, new bathrooms and refreshed interiors. Classic rooms will have a new King Cloud Bed with Super King Cloud Beds in the Superior rooms.
James McGinn, Managing Director of Hastings Hotels said: "No detail has been overlooked and I am confident that our guests will love the new urban chic feel…"
The Renovation has enhanced this 4 -star hotel's already strong presence and character – guaranteed to impress your Incentive groups stay in the vibrant city of Belfast!
---

---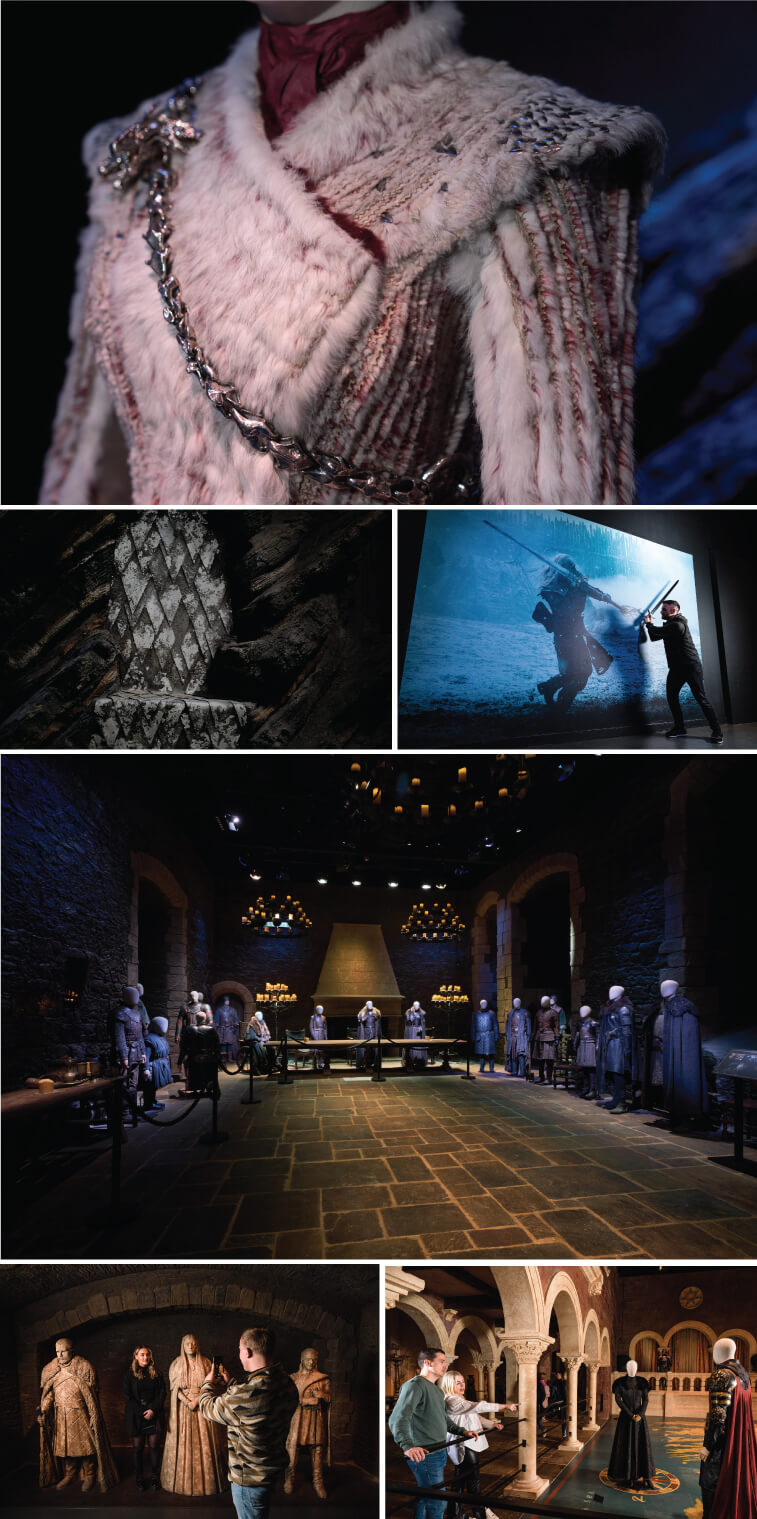 GAME OF THRONES STUDIO TOUR
"Winter is Coming"…
Located at one of the original filming locations – Linen Mill Studios, The Game of Thrones Studio Tour opened its doors just last year. Can you imagine a more unique venue for a private evening event hire?! Creating the most memorable evening for your guests!
Through original film sets, costumes, and props witness how one of the world's greatest ever TV series was brought to life on our TV screens. Enter this behind the screen world, learning about the earliest concepts of the show to the jaw-dropping final cuts. Step inside the iconic Great Hall at Winterfell where Jon Snow was proclaimed the "King in the North," and see Daenerys Targaryen's Dragonstone throne.
This 110,000-square-foot deeply immersive experience is sure to astound your group, allowing them to walk in the footsteps of the characters in a truly captivating way.
---

ADVENTURE AWAITS IN BELFAST
Explore Belfast and Beyond…
Lasting memories, quintessential experiences, places where treasured relationships are formed… Northern Ireland simply has it all! Arrange a fleet of black cabs for your guests to journey around the colorful city of Belfast where your personal driver will recall the rich history of the city over the last 100 years. Visit the bustling St George's Market as part of your food tour or explore the amazing street art that Belfast has to offer before a pint of Guinness in the infamous The Crown Pub. From making your own gin in Hinch Distillery to biking across the Mourne Mountains and warming up by the open fire at our private hidden cottage, to sheepherding in Glenshane Farm with the charming Jamese and toasting a glass of whiskey on the actual rocks of the famous Giant's Causeway; there is so much to experience and explore across the whole region that will excite and delight your guests!
---

EVENING EXPERIENCES
Adventurous Days that Turn into Exciting Nights… 
The people of Northern Ireland are known to be a rousing bunch and the Cathedral Quarter in Belfast is alive with energy in the evenings, an absolute must to soak up the nightlife. Taking this experience to the next level, we suggest hosting a street party where your group exclusively dines in one of the local pubs and courtyard then takes to the cobbled streets to mingle with the locals, sing and dance all the while going in and out of the most iconic pubs of the city. To go to the opposite end of the scale, host an intimate gala dinner in Hillsborough Castle – the Royal Family's residence in Northern Ireland or a fabulous banquet in the Titanic Belfast with a replica staircase as the main focal point for the event. From Crumlin Road Jail to Belfast Cathedral; there are a number of unique and spectacular venues to be the backdrop of your evenings in Northern Ireland weaving in the local culture and history as well as leaving plenty of room for fun!
---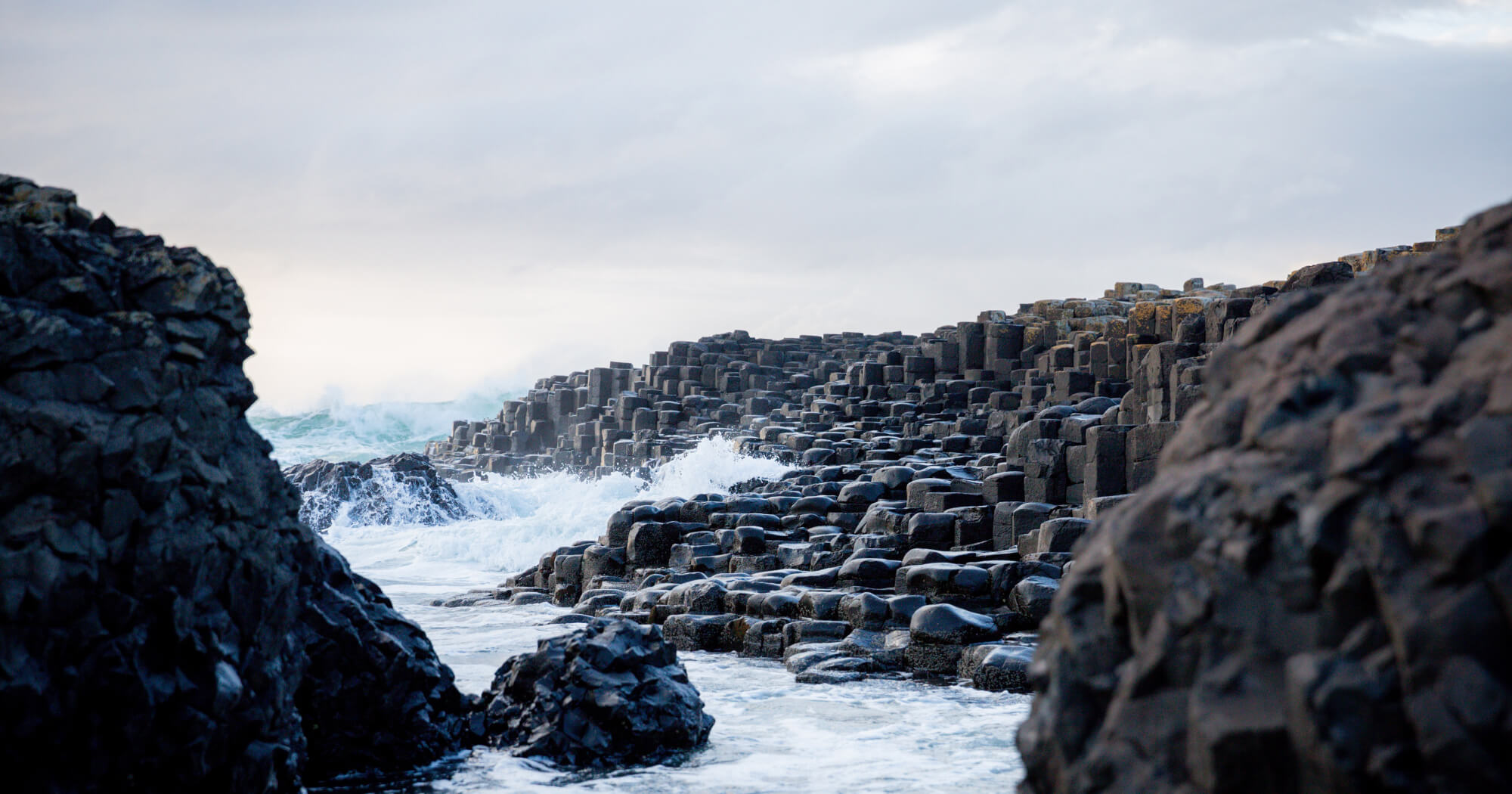 Are You Ready to Experience Northern Ireland?
Get ready for some wonderful news… A new 2023/2024 Tourism Northern Ireland program has just launched! In a nutshell, it will mean £50 rebate for each guest on an incentive program; your event must run from the 1st of April 2023 until the 31st of March 2024.
The aim for this scheme is to drive tourism recovery and attract events to the region that will showcase all Northern Ireland has to offer as a world class business events & Incentive destination. All applications must be in by the end of February, so you better get cracking!
To find out more about this fantastic program and the eligibility criteria, please get in contact with your Hosts Global Liaison.
Interested in attending our FAM Tour?
Please let us know of your interest for a US FAM trip to Northern Ireland in September 2023. Contact your Hosts Global Liaison to find out more!
Attending IMEX Frankfurt?
Hosts Global and Moloney and Kelly will be hosting an evening event at IMEX Frankfurt on Tuesday May 23rd. If you are interested in attending, please contact your Hosts Global Liaison for more information.
---
What's Next for Hosts Global?
We have lots more announcements coming soon!  Follow us and see.