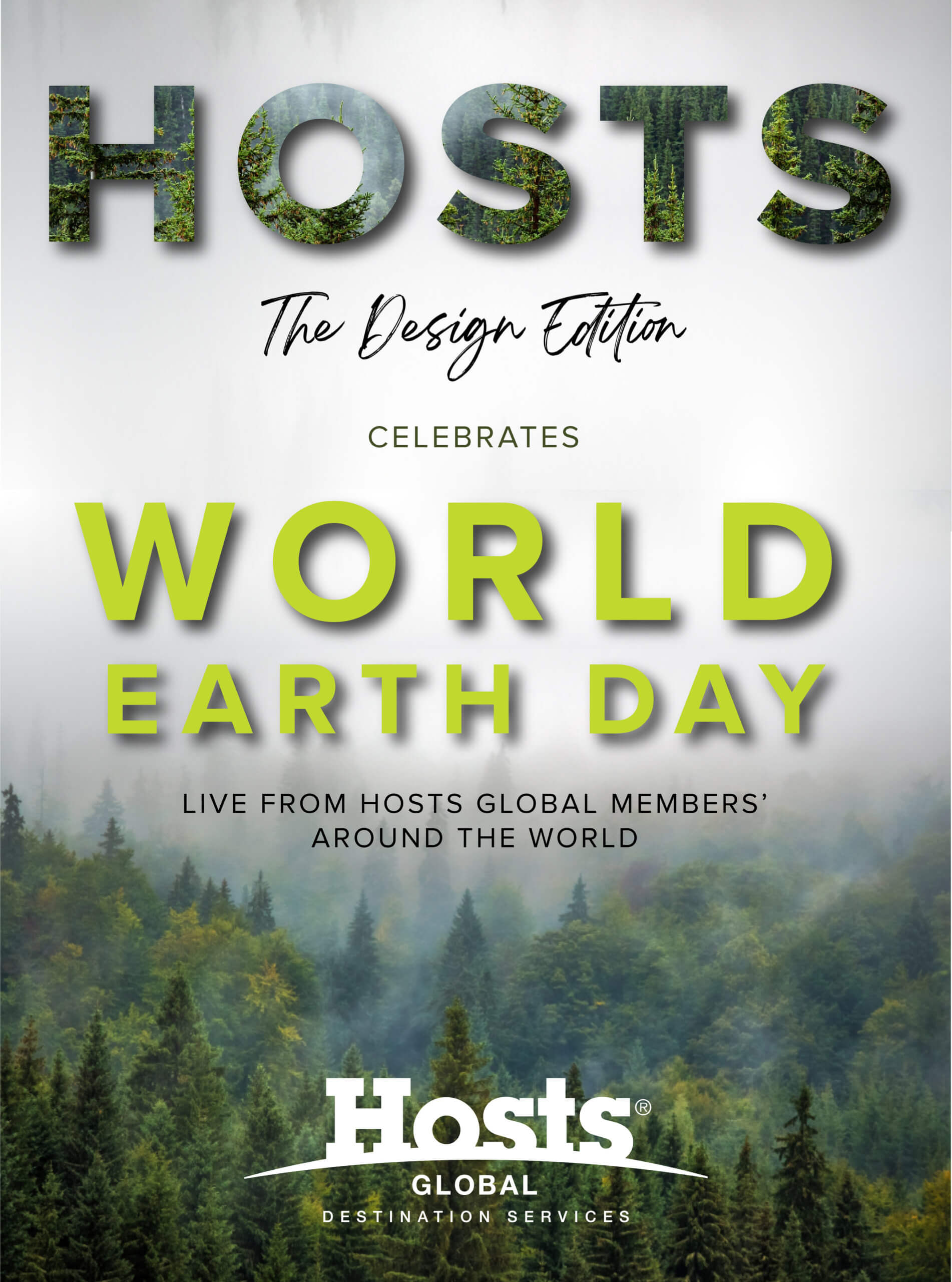 ---

---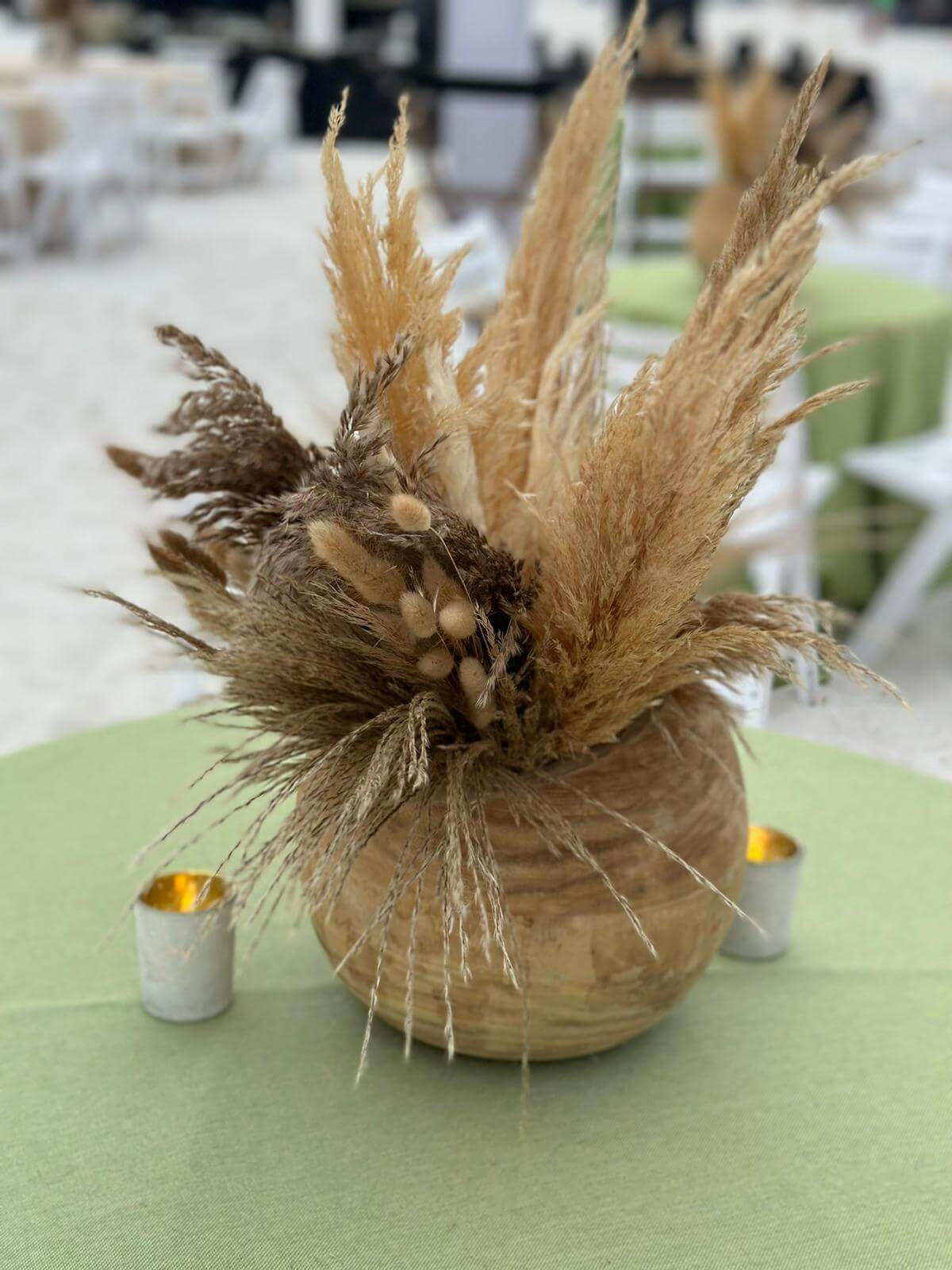 1st Image: COTC Events (South Florida)  |  2nd Image: Hosts Washington D.C. |  3rd Image: Portugal Travel Team  |  4th Image: Moloney & Kelly (Ireland)  |  5th Image: Portfire Events (New England)
Earth Day, But Make it Every Day…
This month, we are celebrating the beautiful planet that we call home, and what Hosts Global and our ferociously creative members are doing to protect it through sustainability efforts at our events. Implementing green sustainable initiatives can be as simple as using upcycled or reusable decor, choosing a sustainable venue that has practices in place- such as energy-efficient lighting, water-saving measures, and recycling facilities, using sustainable transportation solutions or walkable venues, choosing locally sourced, organic food and beverages to reduce the carbon footprint of the event, going paperless and using digital options for schedules, notifications, etc. And, partnering with companies for food recovery and reducing carbon emissions impact by planting trees are a huge step in making your event successfully green. (Hint: fun announcement below!)
See how some of our members took their events to a grand green sustainable scale through recycled decor, sustainable food, and vibrant seating and tablescapes.
Host Global Member in South Florida, COTC Events, and Hosts Washington DC showcased recyclable and locally sourced centerpieces. Portugal Travel Team and Portfire Events in New England incorporated planting into their table decor using centerpieces that can be planted post event. Moloney & Kelly of Ireland used event giveaways that used recycled materials.
---

---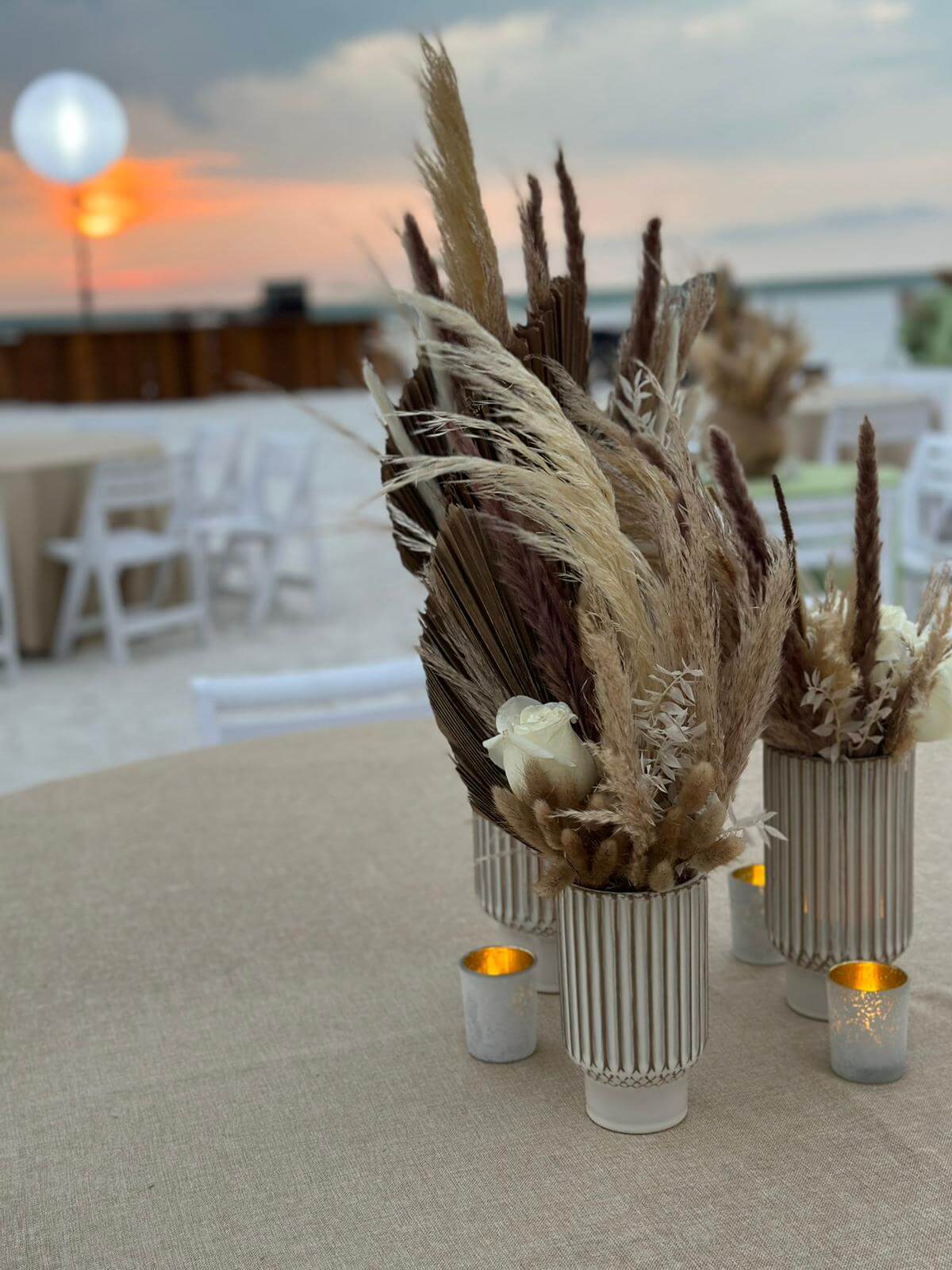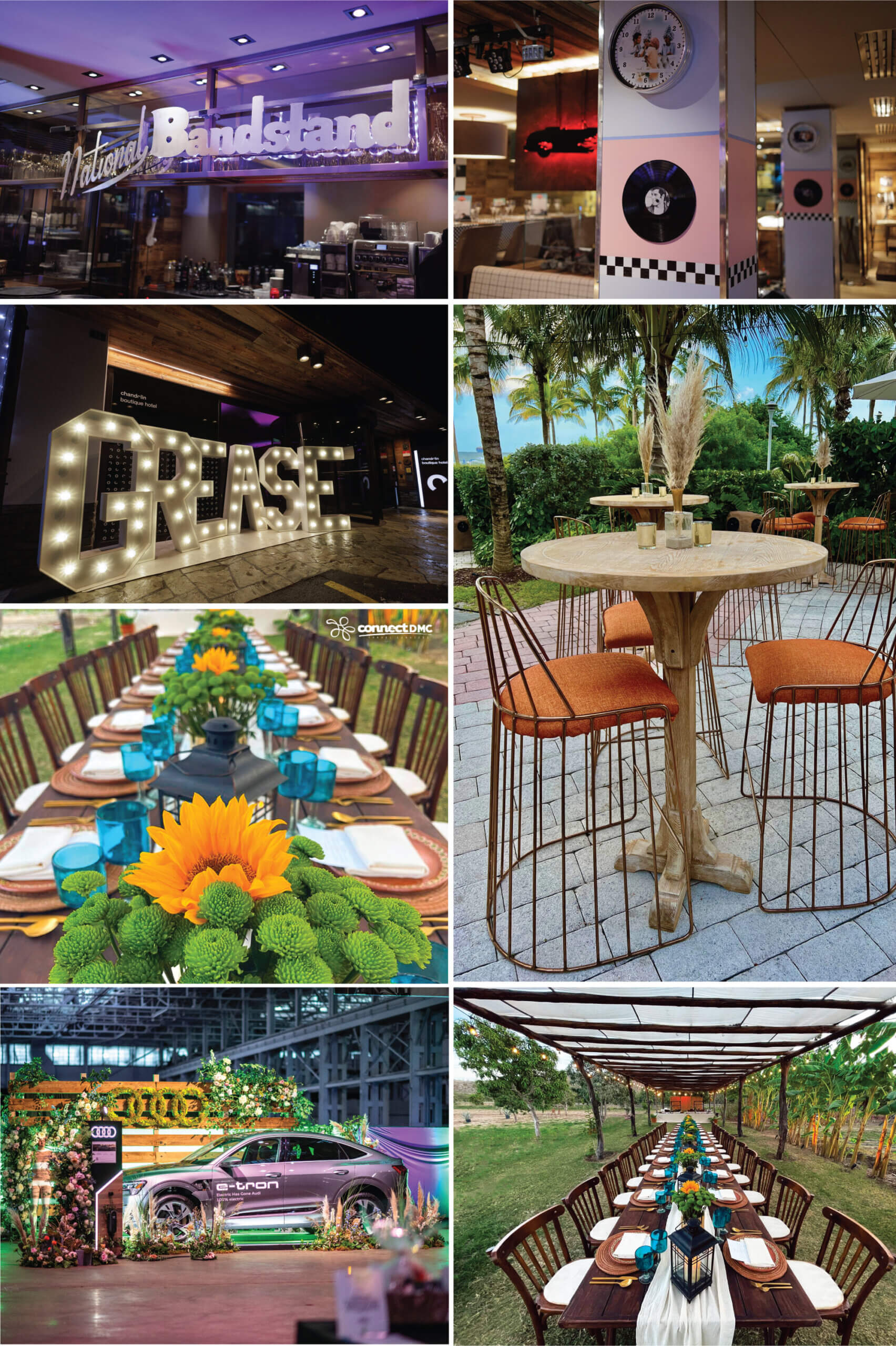 1st Image: COTC Events (South Florida)  |  2nd, 3rd, 4th Image: World Events Consulting (Switzerland)  |  5th Image: COTC Events (South Florida)  |  6th Image: Connect DMC (Mexico)  |  7th Image: Robert Events Group  (Phillidelphia)  |  8th Image: Connect DMC (Mexico)
Stunningly Sustainable
Why not have gorgeous decor that is also sustainable? From locally sourced florals to recycled materials, electric vehicles to reimagined found materials –  these Hosts Global Members focused their decor on the green side.
Hosts Global Member COTC Events made a boho chic centerpiece and seating area from local pampas grass and other recycled materials. World Events Consulting in Switzerland limited waste with the construction of their event was mostly made with recyclable and second-hand materials. For example, the tapestry was made of recycled cardboard and the clocks were old bar stools! Connect DMC from Mexico showed their colors with beautiful and local arrangements as well as a culinary masterpiece that was a farm-to-table dinner. Roberts Event Group from Philidelphia used Audi's new e-tron electric vehicle in a display surrounded by local greenery and florals to represent Audi's new electric initiative for a fundraising benefit.
---

---
1st Image: Hosts Washington D.C.  |  2nd – 13th Images: Spaintacular  |  14th Image: Portugal Travel Team  |  15th Image: Colours of Malta
Get Your Green On… Your Plate
Sustainable Food Practices are currently the coolest thing since Avocado Toast! Clients are increasingly seeking out sustainable and eco-friendly menu options. When it comes to your menu, choosing locally sourced, organic food and beverages are not only chic, but will help reduce your event's carbon footprint and make this big blue planet, well, a little better!  Why stop there? Try to reduce waste at your event. Nobody likes waste, right? Use recyclable or compostable materials like cups, plates, and cutlery instead of single use disposable ones. And make sure you have plenty of recycling bins around so your guests can easily dispose of their waste properly.
Hosts Global Member, Hosts Washington D.C. served up some seriously tasty appetizers in a compostable corn husk giving this dish some extra cool points. Spaintactular gave FEROCIOUSLY CREATIVE offerings of "Eat My Art", a visual gastronomic experience, for an event that took food to an entirely different level. They offered food being served in a 100% recyclable, compostable format, all tableware was shredded onsite and mixed with soil that was planted in pots as trees and used as centerpieces. The next day they were planted at Can Ollen de la Guardia, an area close to Montserrat mountain affected by fires that has been exposed to desertification. Portugal Travel Team served local treats from nearby vendors keeping environmental impact reduction in mind. Colours of Malta reused wine bottles as platters that were not only recycled, they fit in perfectly with the wine tastings!
1st Image: Colours of Malta
Farm to Table, Table to Compost, Compost to Plant and Fish Food and More…
Hosts Global Member, Colours of Malta frequently partner with the XARA collection, a local sustainable group that does Catering. At the Xara Gardens they are actively and perceptibly looking for a more sustainable way of doing business. Fifty percent of the vegetables used in the various on-site restaurants, venues, and The Xara Palace Relais & Chateaux forming part of The Xara Collection portfolio are home-grown. Waste food recycling, upscaling of waste material including wood and carton boxes amongst others, storage of rainwater and water retention techniques in the fields to reduce water required for irrigation, no pesticides (through companion planting) are all great additional sustainable concepts that add more value to the work done at the Xara Gardens.
---
---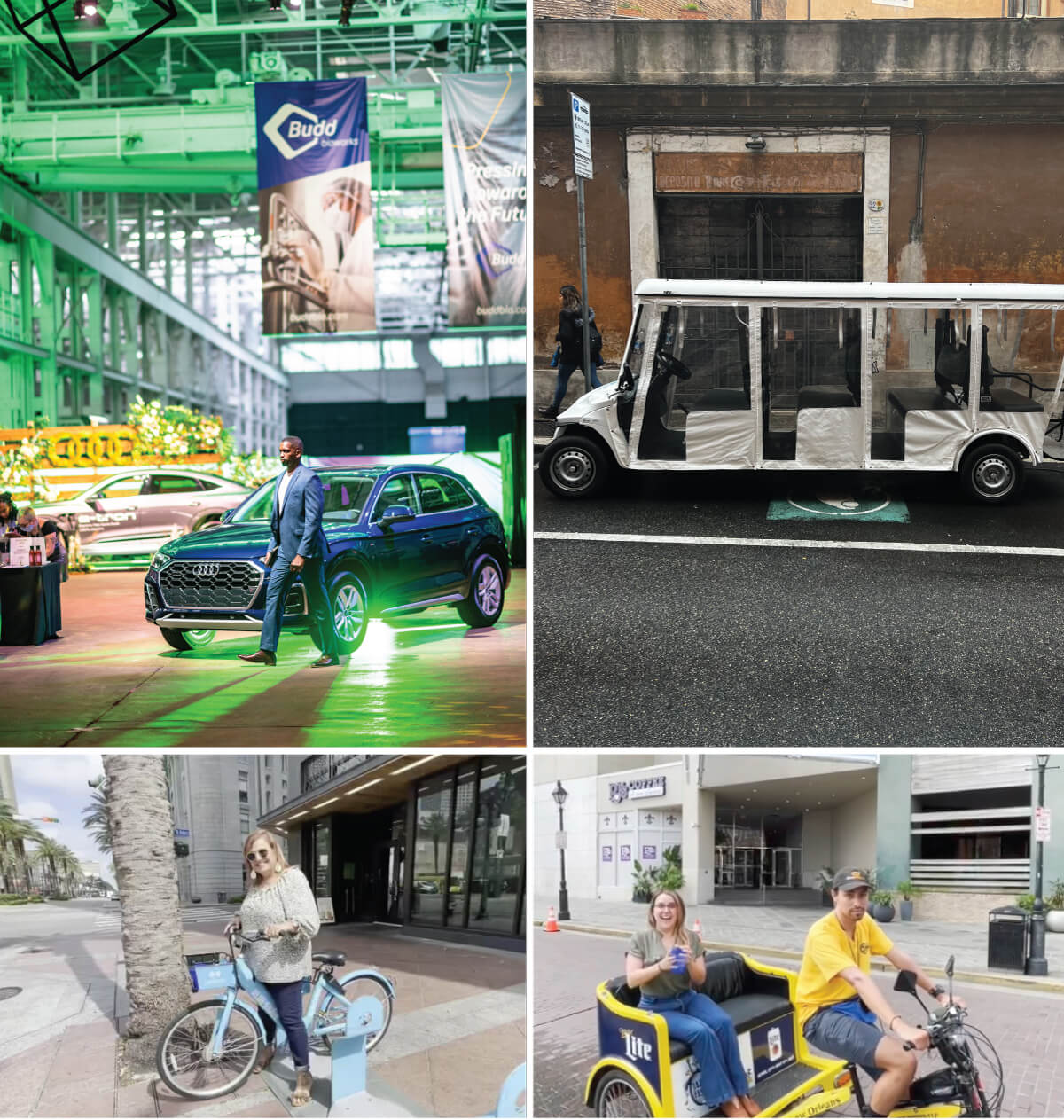 1st Image: Roberts Event Group (Philadelphia)  |  2nd Image: Fourth Dimension Italy  |  3rd and 4th Image: Hosts New Orleans
Let's Roll…
This is no ordinary plain Jane transportation we're talking about. This is eco-friendly electric or man-powered transportation! Walkable solutions are always great for an event, but when that's not feasible for your guests consider these greener options. Electric cars, electric golf carts, cycle rickshaws, and good ol' fashioned bikes reduce your carbon footprint, and are as easy as… you guessed it, riding a bicycle!
Hosts Global Member Roberts Event Group had electric cars for guests to test at their event. Fourth Dimension Italy used electric golf carts through the streets of Italy as a sustainable source of transportation. And the Hosts Global New Orleans team showed us just how fun getting around in the Crescent City can be.
---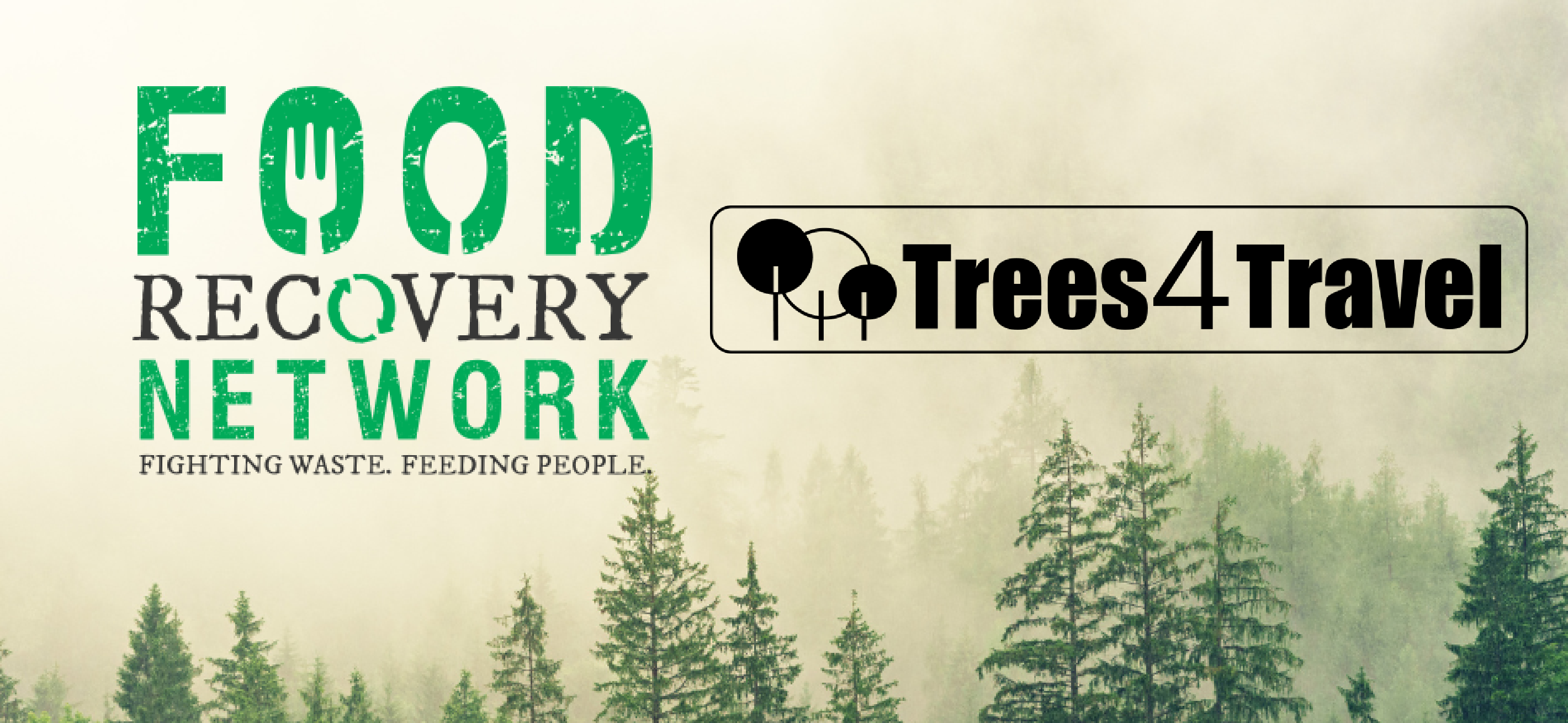 In honor of Earth Day, we hope you enjoyed seeing all the ferociously creative ways our members try to reduce their carbon footprint. But we aren't done yet. In fact, what better way to announce Hosts Global Alliance is growing again! We are thrilled to announce our two new Hosts Global Strategic Partners that can help all your sustainable event dreams come true!  Welcome Trees for Travel and their inaugural program, Trees for Events – and  Food Recovery Network to the Hosts Global Family!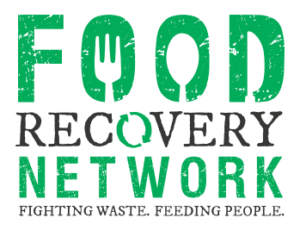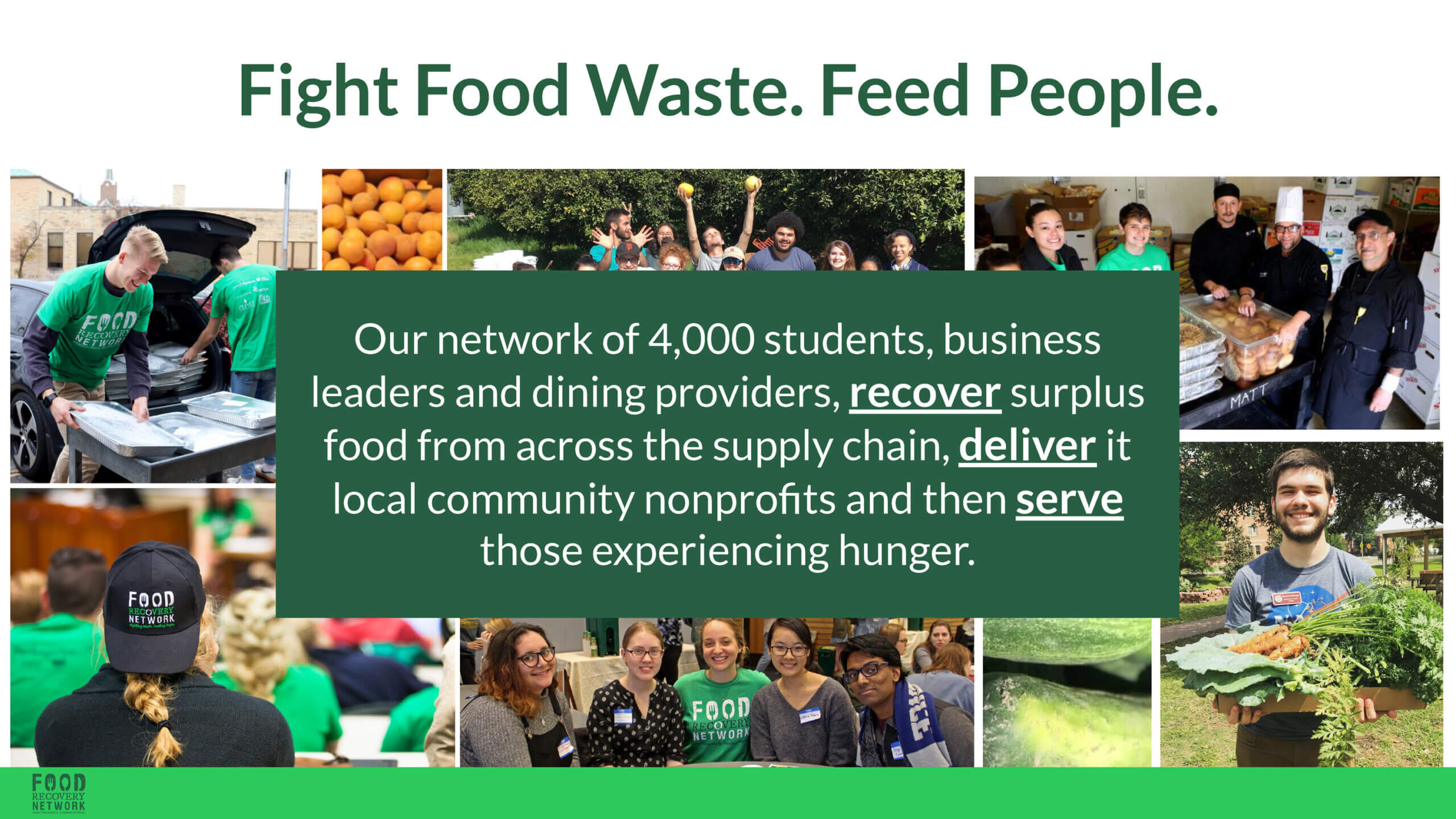 Food Waste in the United States
Approximately 40% of the food produced in the United States is wasted, yet one in eight Americans struggle with hunger. Food reduction, aside from source reduction, is the preferred method to address our nation's food waste problem and is highly encouraged through federal government initiatives.
In 2015, the USDA and EPA set a domestic goal to reduce food loss and waste by 50% by 2030. Food Recovery Network (FRN) supports this national goal by helping food businesses and events divert their perfectly good food from landfills onto the plates of people who need it most.
To learn more about Food Recovery Network and how Hosts Global can help you fight food waste at your next event visit, Food Recovery Network on the Hosts Global Sustainability page.

More Than Just Trees…
You can now experience our amazing world in the knowledge that your event travel is a force for good with Trees4Travel and their program, Trees4Events. Trees are one of the most powerful absorbers of carbon emissions – by planting trees in developing countries as you travel, you'll also help to restore ecosystems, biodiversity & support local communities through the dignity of employment – together building a more sustainable & equitable world. Which is pretty darn great.
Reforestation will help reverse climate change, but trees can be fragile & take time to grow, so to ensure we remove or compensate your travel carbon emissions as soon as possible, we always connect each tree to United Nations (CER) certified emissions reduction renewable energy carbon credits, essentially doubling our promise.
Sustainability at your events is now effortless with the most comprehensive free emissions calculator. This powerful tool guides you to make any meeting a climate positive event from conception to compensation.
To learn more about Trees4Events and how Hosts Global can help you offset your carbon footprint at your next event visit, Trees4Events on the Hosts Global Sustainability page.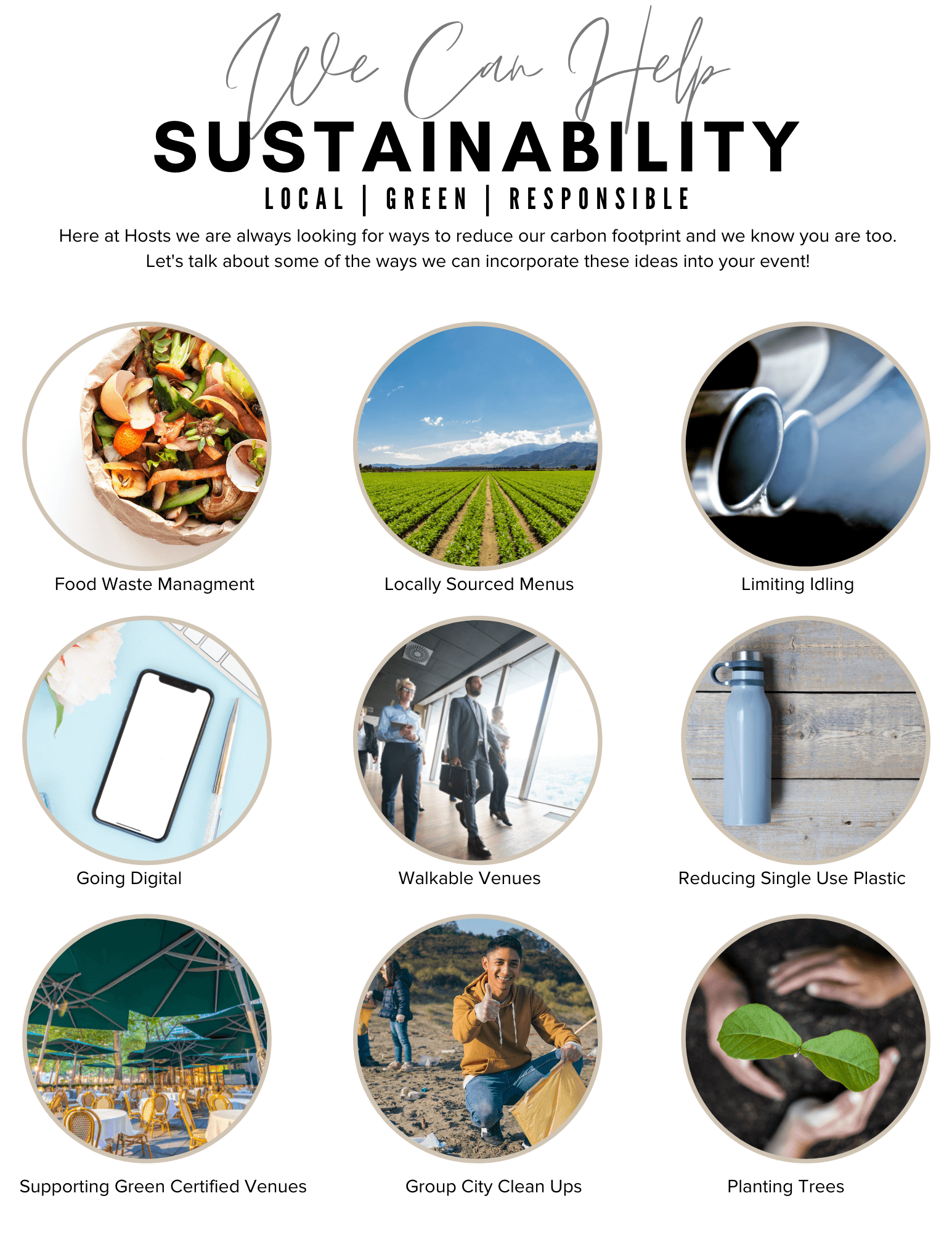 ---

---
Thank to you to our contributing Hosts Global Members for a wonderful year of ferociously creative event design. Stay tuned in 2023 for more Design Editions featuring more members and beautiful decor and event tips from our Ferociously Creative team!

What's Next for Hosts Global?
Stay Tuned, we have lots more announcements coming soon!  Follow us and see.