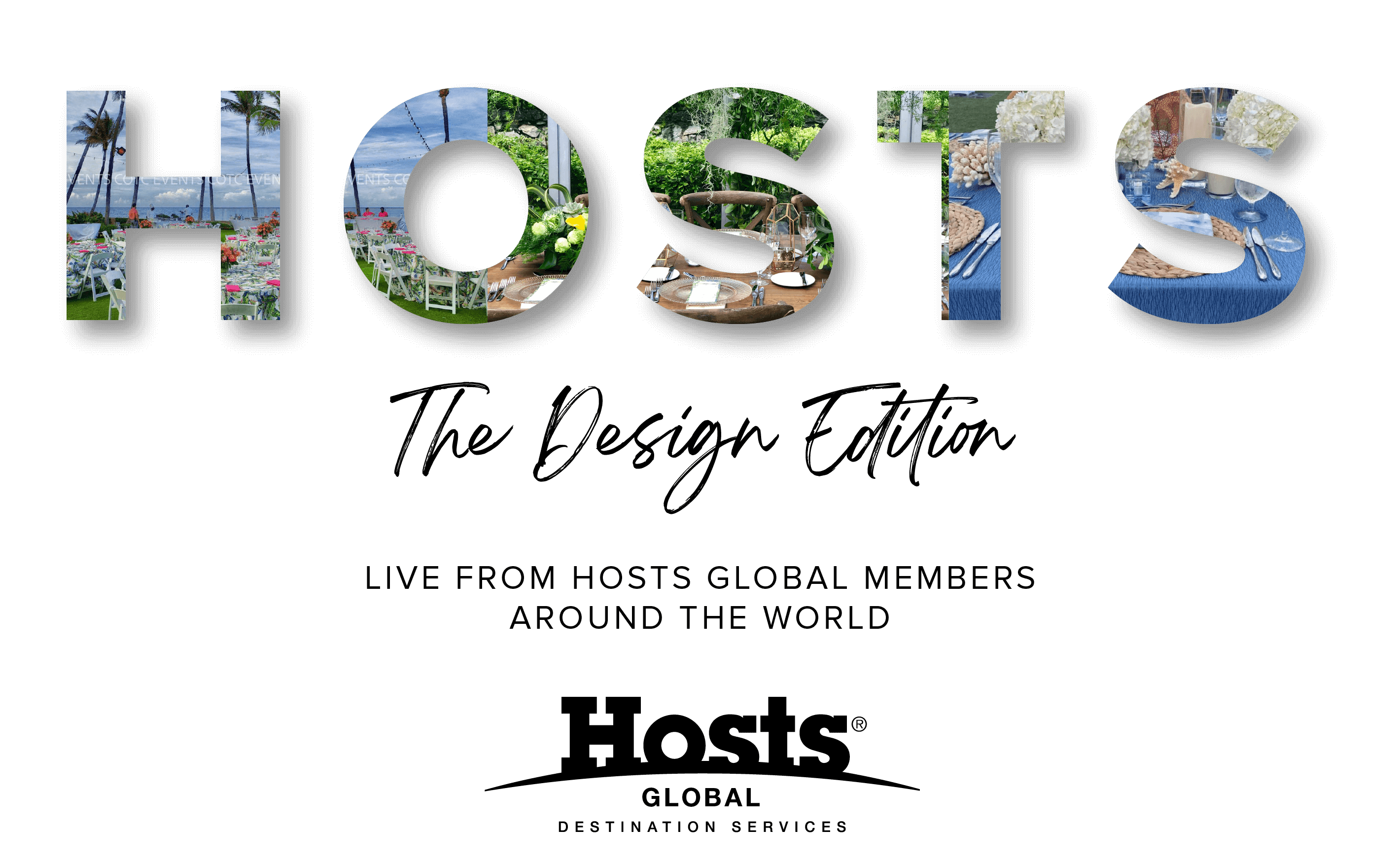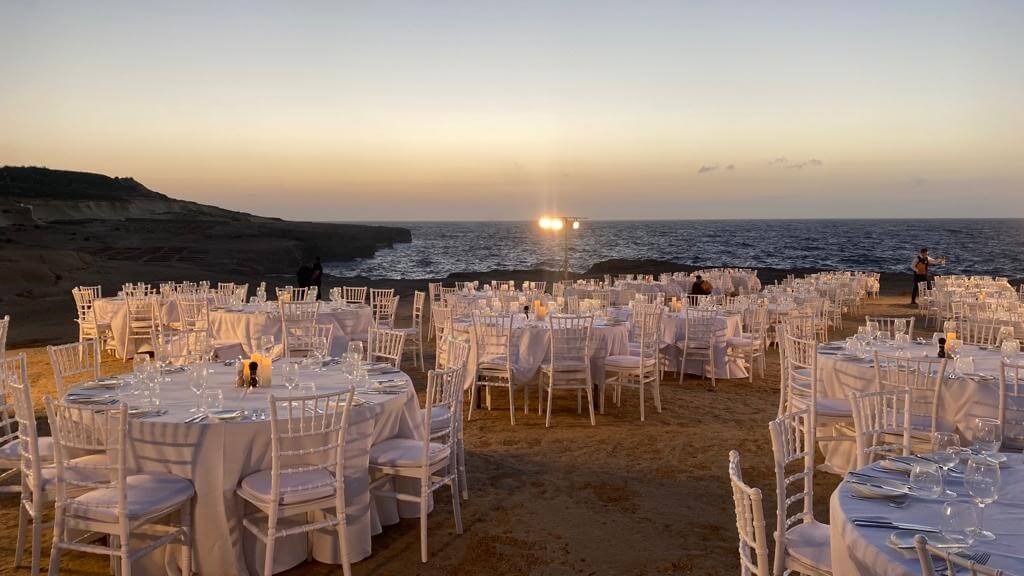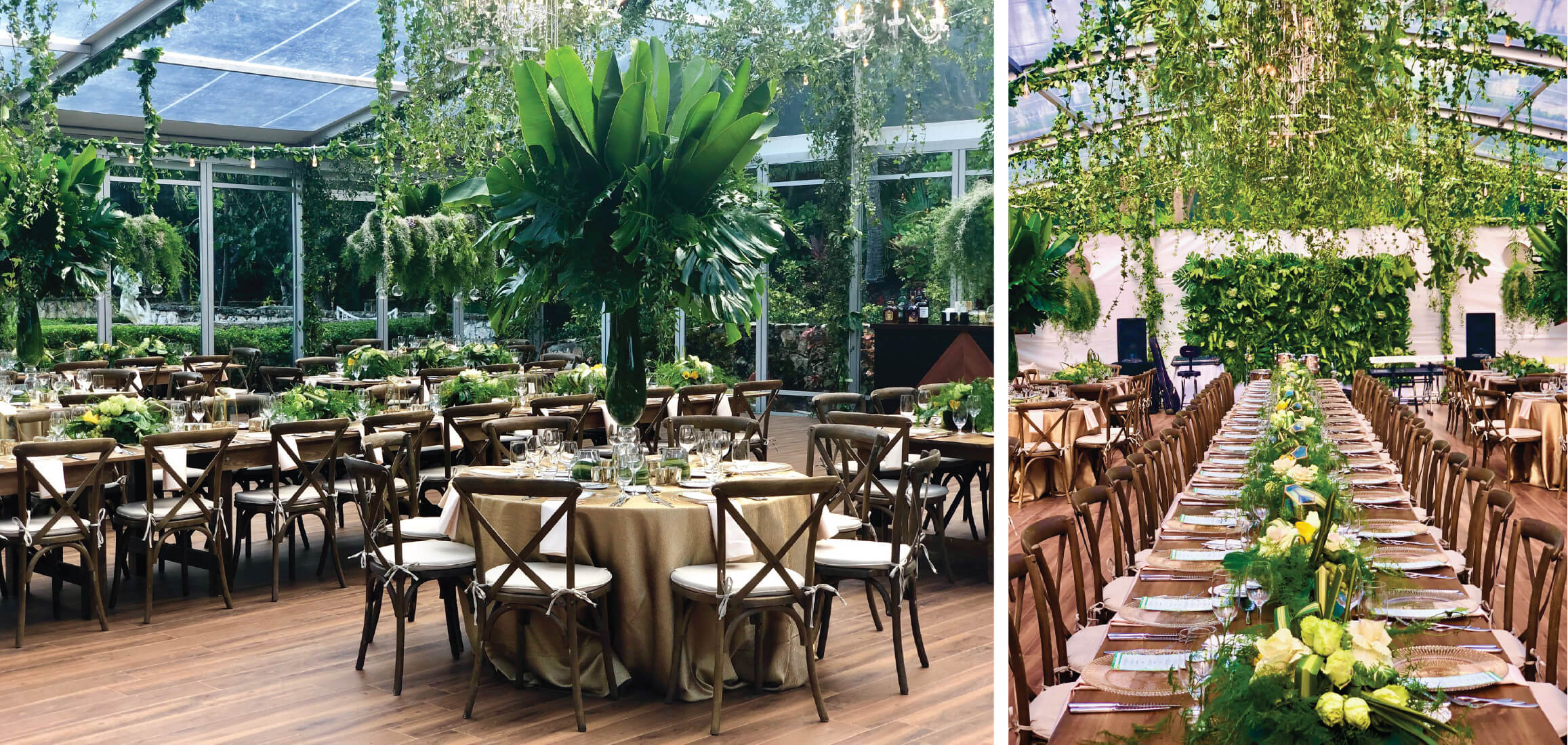 1st Image: Colours of Malta  |  2nd + 3rd  Image: Cacique  |  4th Image: 4th Dimension Italy
HOW WE WOW
Welcome to Hosts Global's "The Design Edition". Here we get to talk about all design trends, color schemes, extraordinary entertainment, and more of what goes into an event. You know, the fun stuff.
This month we looking at some vivacious venues and event themes that bring one word to mind, WOW. Venues seem to have the advantage of getting the guests first impression don't they? From centuries old buildings to newly built construction, refurbished venues providing chic vibes, to a building simply known for its cool factor based on historical events (hint hint, peep below at the recording studio the Beatles used). Everything from the architecture to the decor, the location and the layout- a venue can be a blank canvas- or one that provides the theme, details, and ambiance all in one. Indoor venues, outdoor venues- and the ones that blur the line – determine so much in an event. Where will guests eat, sit, mingle, get to work, dance, etc. are questions that all surround the venue. And the venue even can help bring the theme too. From picnic to gala, carnival to masquerade – event themes bring attention to detail and the basis for the decor, furniture, entertainment, and more. Let's take a peek at some of the venues and event themes that brought the WOW from our Hosts Global Members.
Colours of Malta used the Gozo Salt Pans as the their venue- but as with a blank canvas, they had to bring all the electricity, food, tables and decor to pull this stunning look together. Remember how we mentioned outdoors and indoors blurring the lines? Cacique demonstrates that here with this airy atrium and lush greens. 4th Dimension Italy raises the bar – and ceiling, in this moody set up with lighting showcasing an expansive room.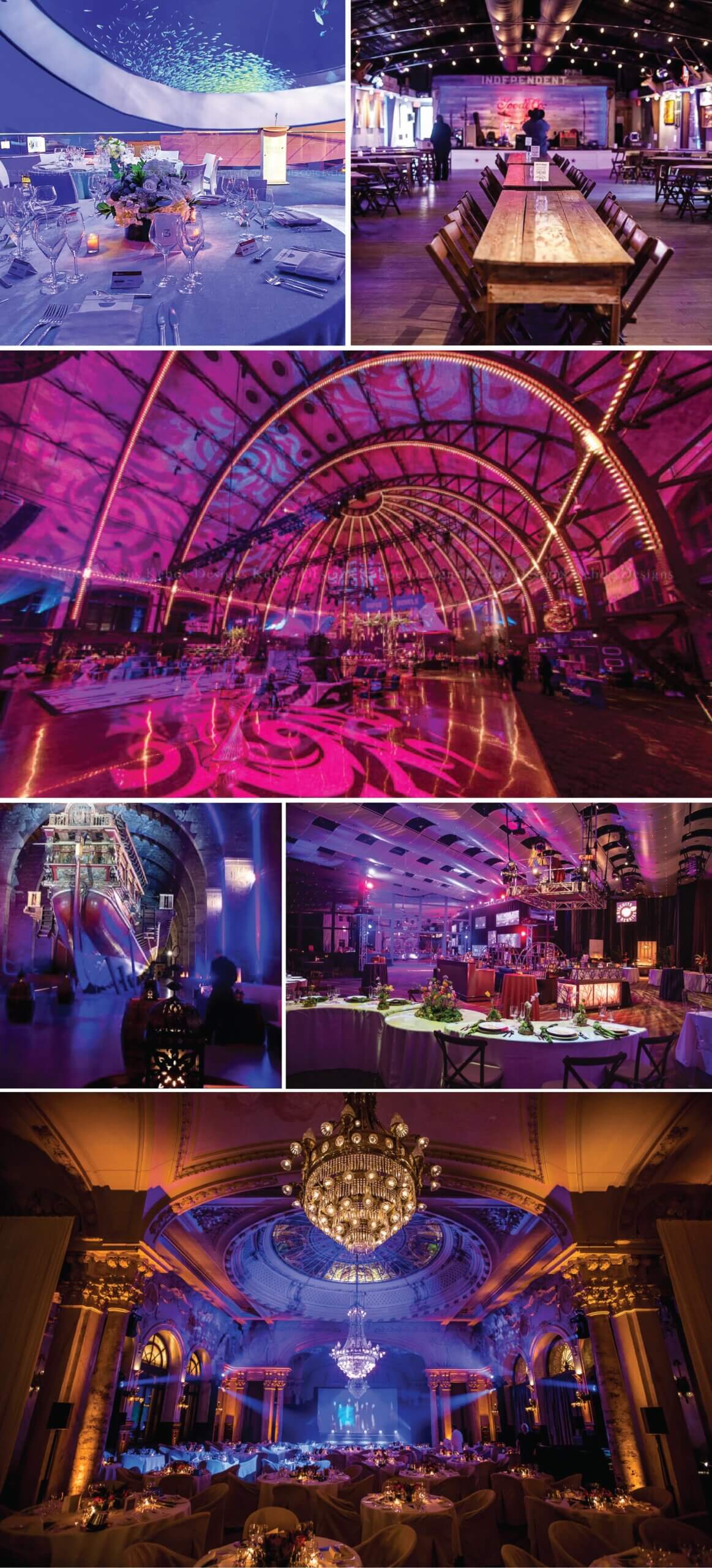 1st Image: COTC |  2nd Image: Experience Houston  |  3rd Image: Juice Studios  | 4th Image: Spaintacular  |  5th Image: Operation Altitude  |  6th Image: World Events Consulting
AIRY ARCHITECTURE  
With soaring ceilings these venues not only draw the eye up, they also highlight the details in the architecture. Beams, cornices, arches, plaster decals, lights, even fish from an aquarium, and a ship! These venues put the "U" in unique and make for a great place to host your event.
These Hosts Global Members understood the "WOW" assignment. COTC knows that an aquarium not only provides an amazing backdrop- but it also provides decor, color schemes and entertainment all in one. Experience Houston takes us to a venue where rustic meets trendy and the ceiling is a focal point. Did someone say focal point?? Juice Studios uses a venue where the beams are also art- and projections are up, down, and all around. If you didn't immediately say "IS THAT A REAL SHIP?!" when you saw Spaintacular's impressive and avant garde venue- then you weren't looking long enough. The funky and fun ceiling in Operation Altitude's venue is an eye catcher. And the classic architecture of World Events Consulting's featured venue will have you stepping back in time.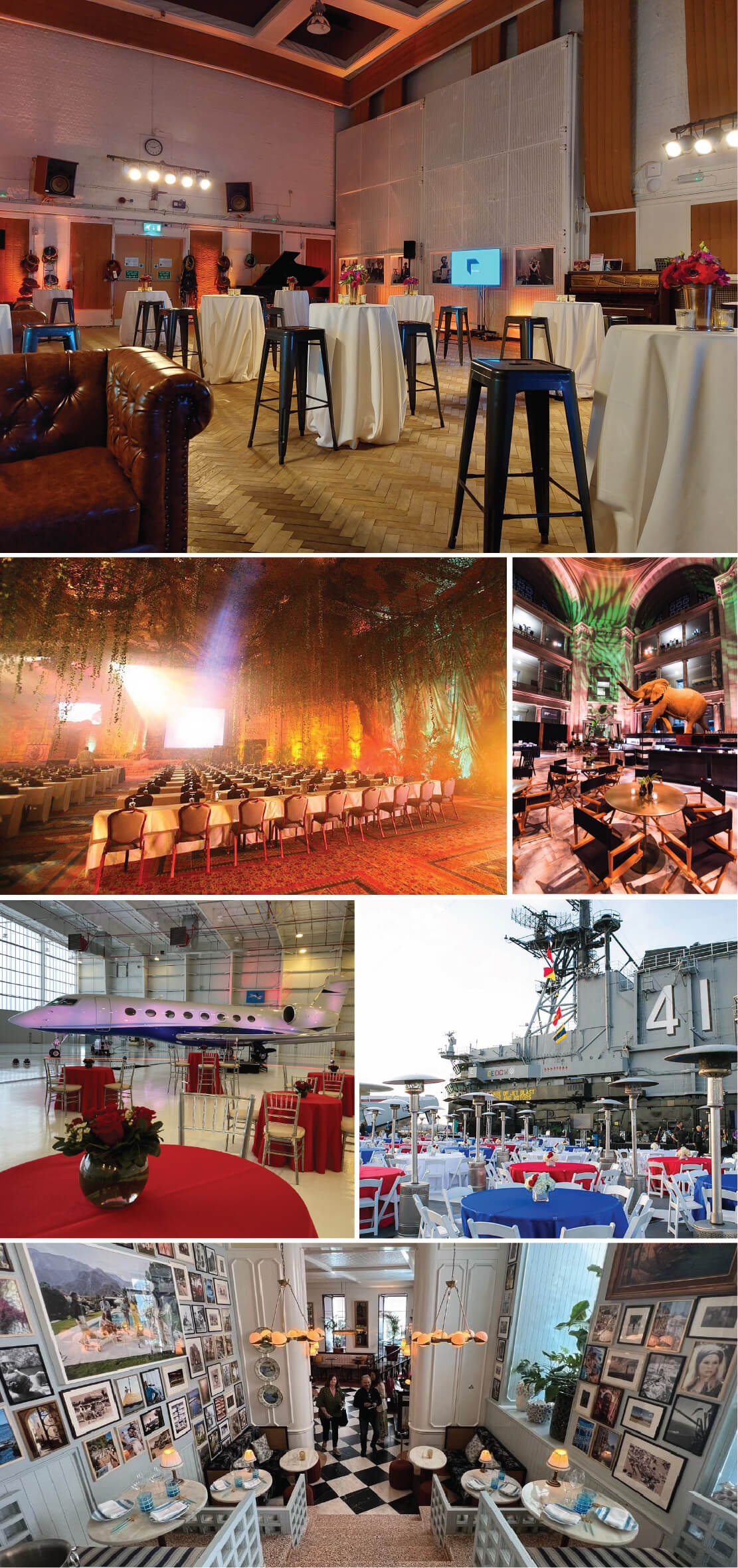 1st Image: Spectra UK  |  2nd Image: Group Services Inc.  |  3rd Image: Hosts DC | 4th Image: Roberts Event Group | 5th Image: Hosts Southern California |
6th Image: Portugal Travel Team
UNIQUE VENUES  
These venues all have one thing in common- they are completely unique. Recording studios, museums, airplane hangers, historic Navy aircraft carriers, and art collections… if you are looking for a venue that WOWs…. this is a good start.
Remember how we mentioned you can have an event at the actual recording studio the infamous Beatles used? Hosts Global Member Spectra can make this dream a reality. Group Services Inc. takes a walk on the wild side with this jungle-inspired room. Hosts DC can do its own "Night at the Museum", and let us know if anything comes to life at your event! Plane hangar, complete with plane- Hosts Member Roberts Event Group Inc knows the word "unique". Be alongside a part of history with Hosts Southern California and have dinner on the flight deck of the retired "USS Midway".  Funky and fresh venues like the one Portugal Travel Team used for their event are always a fun vibe for all.
1st Image: Lafayette Group  |  2nd Image: Experience Holy City  |  3rd Image: Juice Studios | 4th Image: Glamour DMC | 5th Image: Hosts Chicago

OUTDOOR VENUES
Maybe it's just us, but we are always here for a beautiful outdoor venue. Nothing beats the open air, natural landscapes and textures, or ambiance that an outdoor event provides. It feels magical, in a way. Especially when lights are involved.
Hosts Global Members certainly created a little magic of their own in these venues where mother nature took a bow for her assistance in creating these exclusive venues.  Lafayette Group takes us to the French countryside for their soiree. Experience Holy City doesn't need much for their oyster roast- sand, fire pits, and all the oysters you can eat. Juice Studios can make any venue chic- even waterside under a pier! Glamour DMC illuminates Rose Hall as its backdrop for its gala. Hosts Chicago knows that being riverside is a hot spot in the city while watching the boats pass by.


1st Image: DePalm Aruba DMC  | 2nd Image: Juice Studios  |  3rd and 4th Image: COTC  |  5th and 6th Image: Island Style Innovations  |  7th and 8th Image: E2 Destination Management  |  9th Image: Hosts Southern California  |  10th Image: Juice Studios   |  11th Image: Cacique
THEME ME UP
From carnivals to beach themes, 80's to Americana- and of course a prohibition era Gatsby party, event themes are always fun. Costumes not always required, and sometimes even provided, themes come in all shapes and sizes. Food, drinks, decor, entertainment- when it all comes together you have an event that feels put together, well planned, and always adds a little whimsy to any event.
Hosts Global members turned up the heat with these ferociously creative event themes. DePalm Aruba plays off their Flamingos no doubt next to real ones hanging around. Juice Studios completes the nautical theme with flags. COTC proves the Gatsby era was one of great luxury… and fun! Step right up! Island Style Innovations carnival theme has a side of nostalgia. I want my MTV…  E2 is bringing back the big hair and rock bands with their 80's themed event. Hosts Southern California does patriotic very well- including the venue! Juice Studios proves you can make a planter out of anything (we see you March Madness). And Cacique provides some effortlessly cool props for its beach soiree.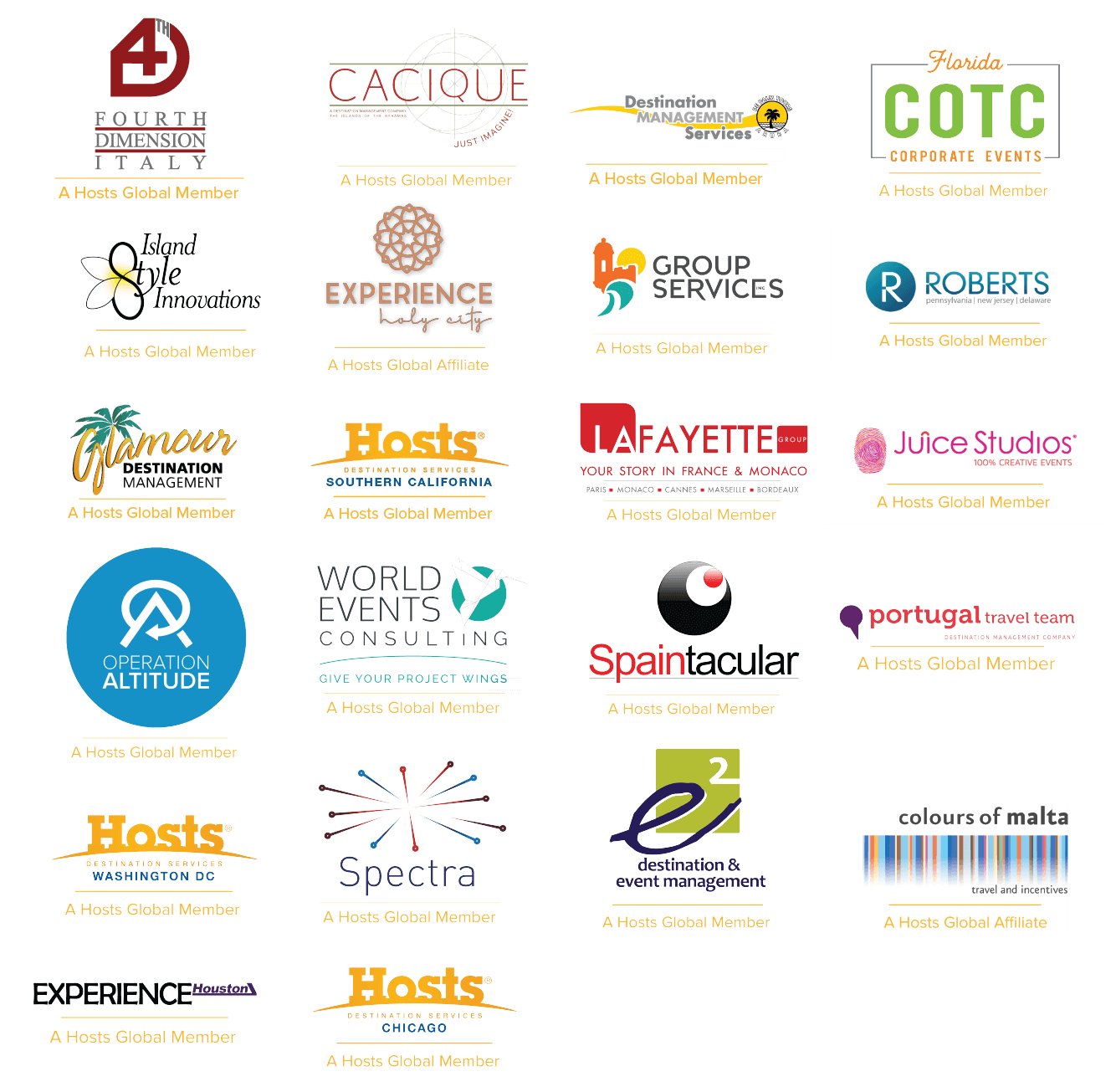 Thank to you to our contributing Hosts Global Members. Stay tuned for the next Design Edition featuring more members and beautiful decor and event tips from our Ferociously Creative team!
What's Next for Hosts Global?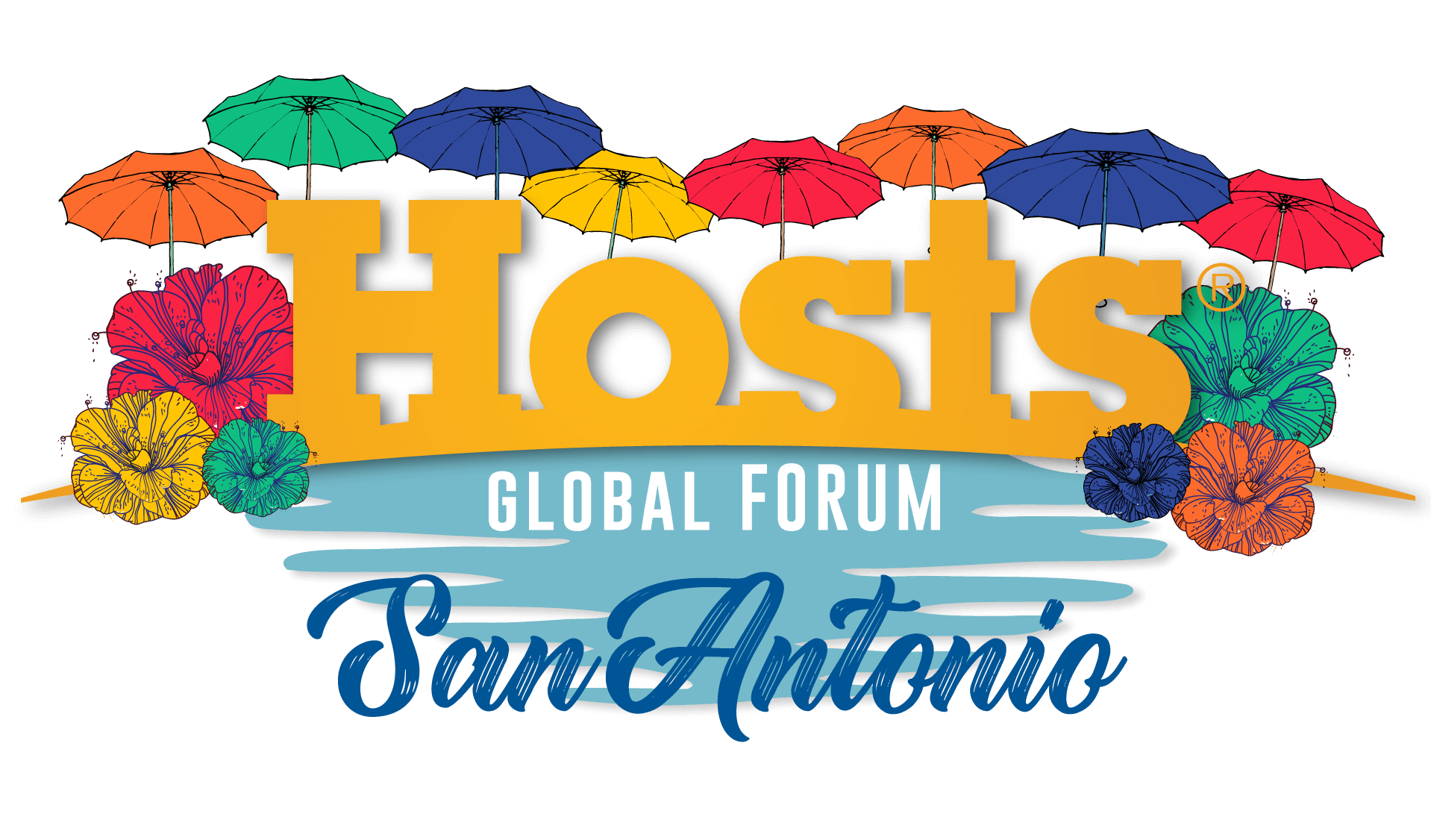 Hosts Global Forum is right around the corner! Discover what's new, notable and next at our 8th Annual Hosts Global Forum in San Antonio, Texas. Our team has been busy planning with ferocious creativity the education, networking, and well, the fun. On deck for you we have intention-based education with tangible take-aways, scheduled connections with our DMC Members from around the world, and events that will showcase all that San Antonio has to offer. This is Hosts Global.
If you're currently planning a meeting, event or incentive program and actively seeking a local DMC partner, we invite you to apply for this exciting and exclusive forum. Email us at hostsglobalforum@hosts-global.com to get started!
Meet just one of our amazing keynote speakers planned for the Hosts Global Forum: Courtney Clark, SpeakerInc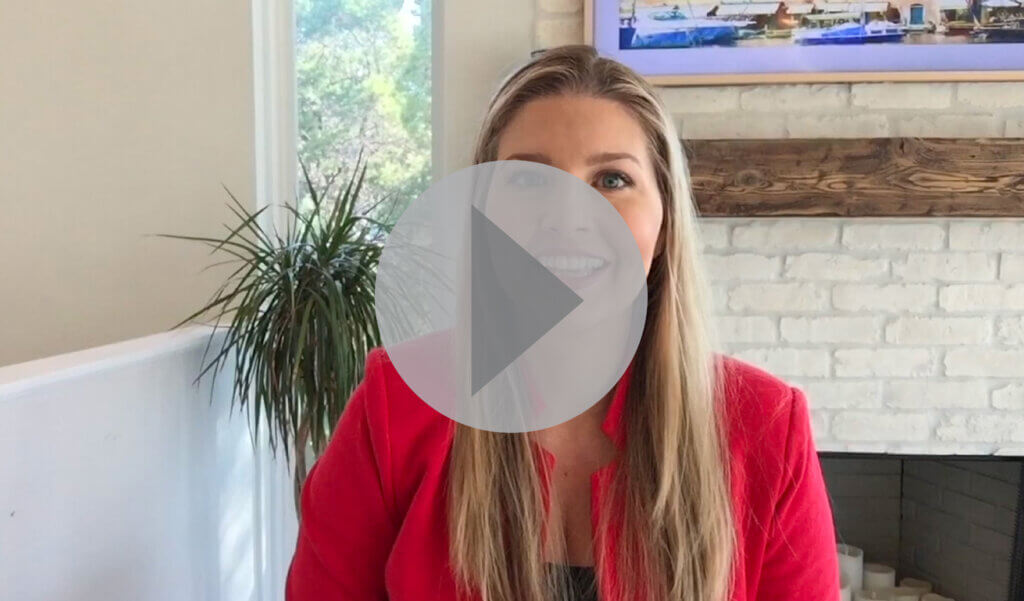 We have lots more announcements coming soon!  Follow us and see.