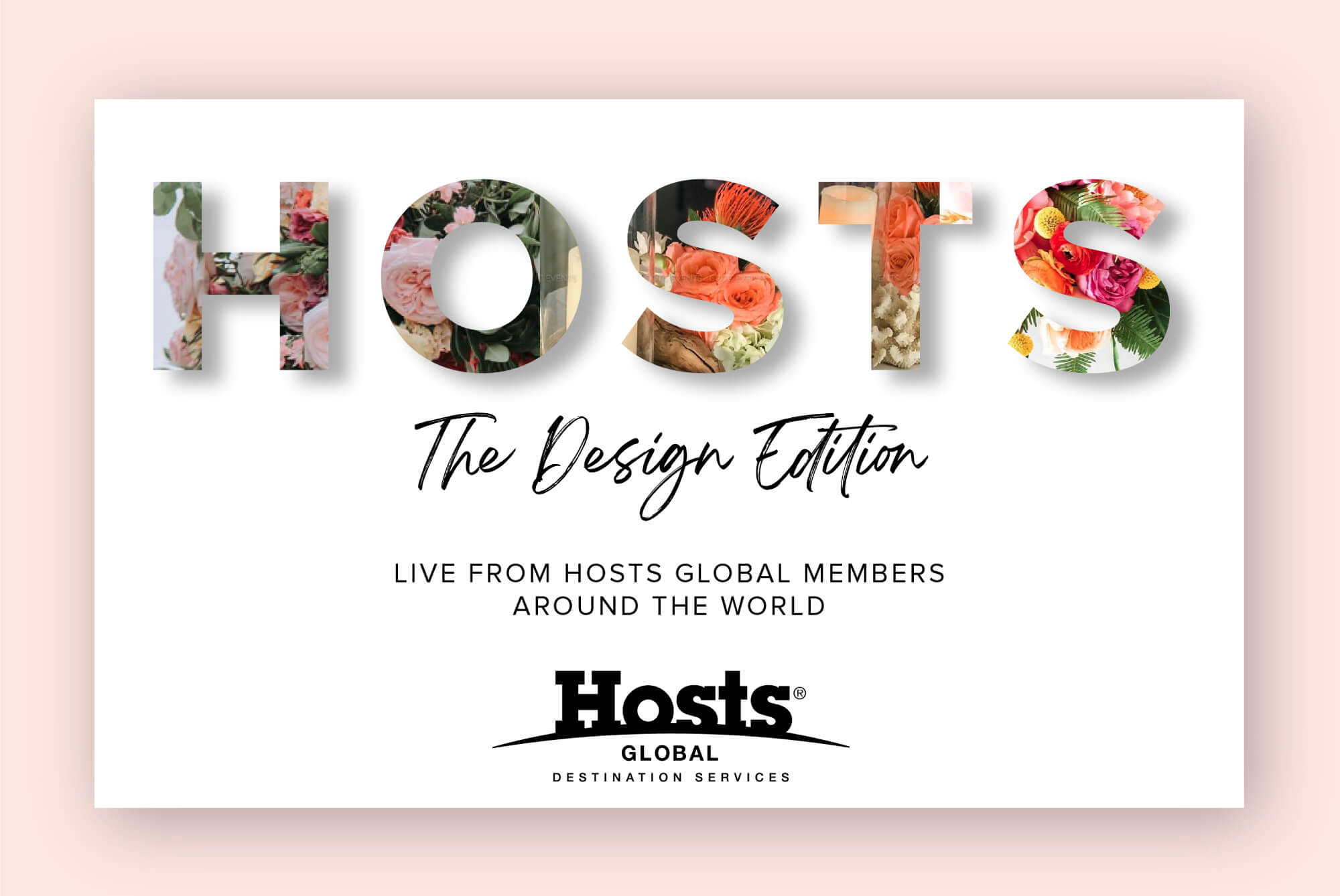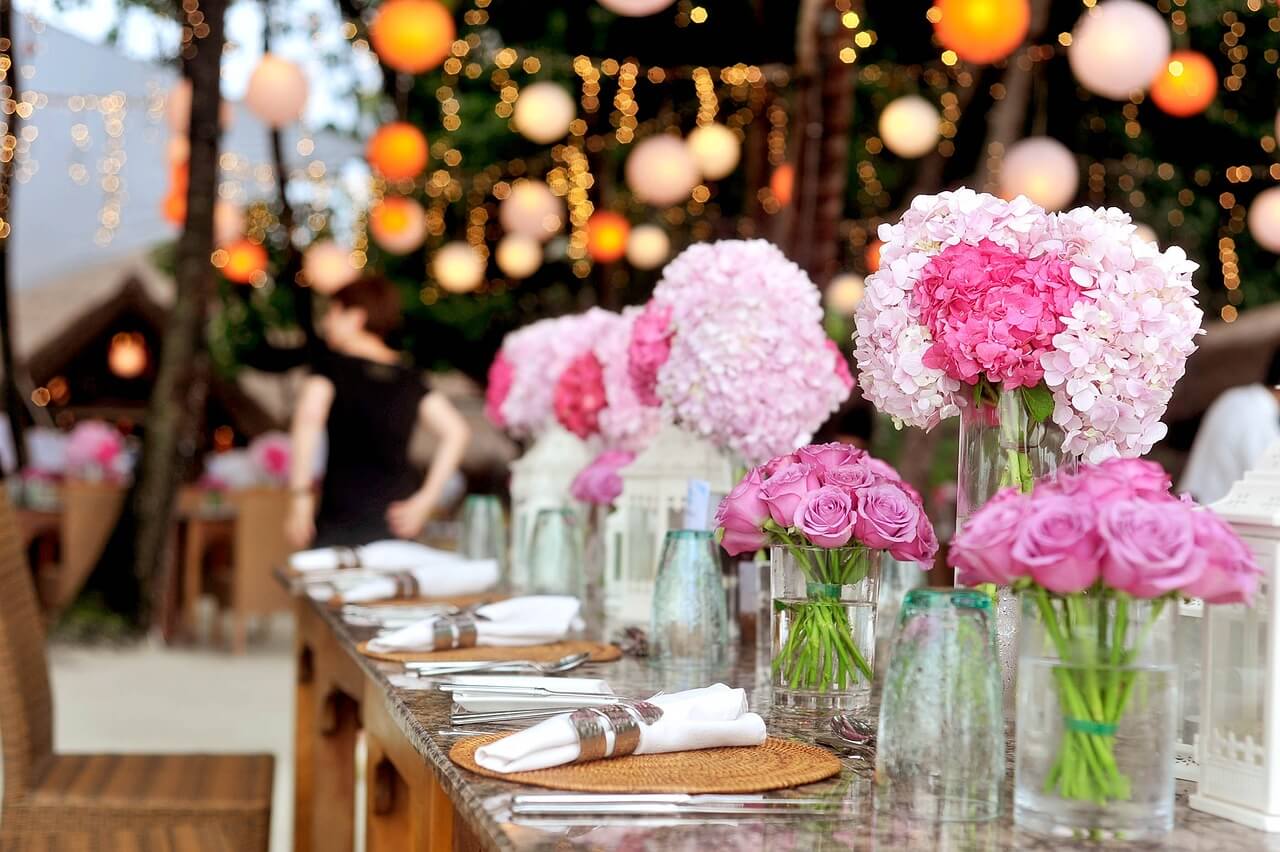 1st Image: Amazing Morocco  |  2nd Image: Experience Holy City  |  3rd Image: Cacique  |  4th Image: Hosts Southern California
Blooming Brilliant Petal-Packed Events
It is true what they say, "April Showers Bring May Flowers". Picture this: you walk into an event venue, and your eyes are greeted by an explosion of color. Flowers transform any space into a mesmerizing wonderland, popping with hues that range from passionate reds to dreamy purples, and from sunny yellows to serene blues. They bring life and vibrancy to the scene, creating an instant visual spectacle that will leave your guests gasping in awe.
Are you ready to dive headfirst into a world of vibrant colors, delightful fragrances, and pure floral fabulousness? This month we are showcasing how our Hosts Global Members brought all the color, and the dreamy floral centerpieces that turn events into artistic creations.  That's right, we're here to spill the pollen and tell you why flowers are nature's showstoppers in action!
Our Hosts Global Member, Amazing Morocco, knew that soft pinks are classic in every flower. Experience Holy City, our Hosts Global Member in Charleston, South Carolina, brought a tropical touch to their colorful creation. Hosts Global Affiliate in the Bahamas, Cacique, paired classic peonies and ranunculus for an elegant soft look. And Hosts Southern California drew inspiration from their fantastic sunsets with these flower hues.
---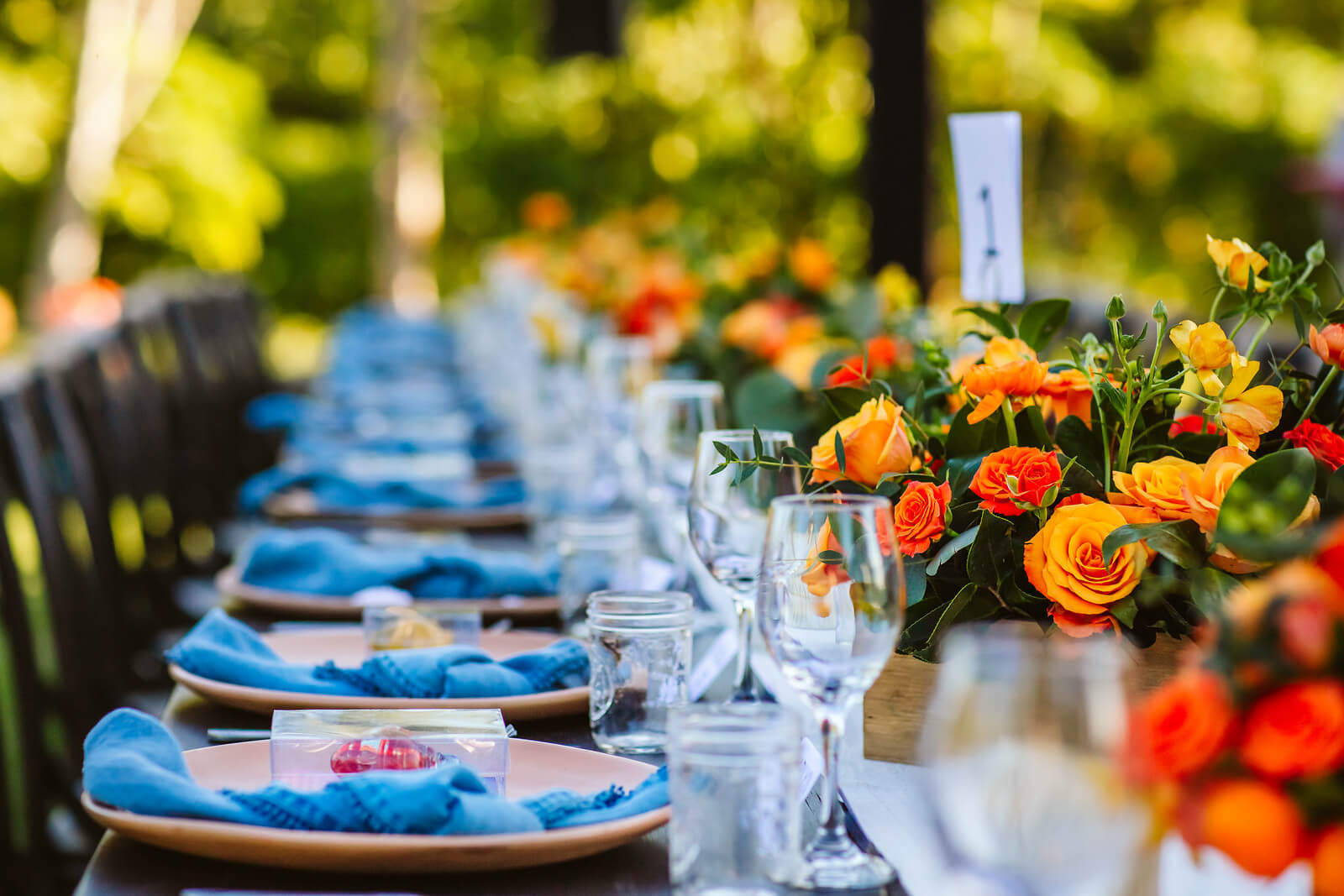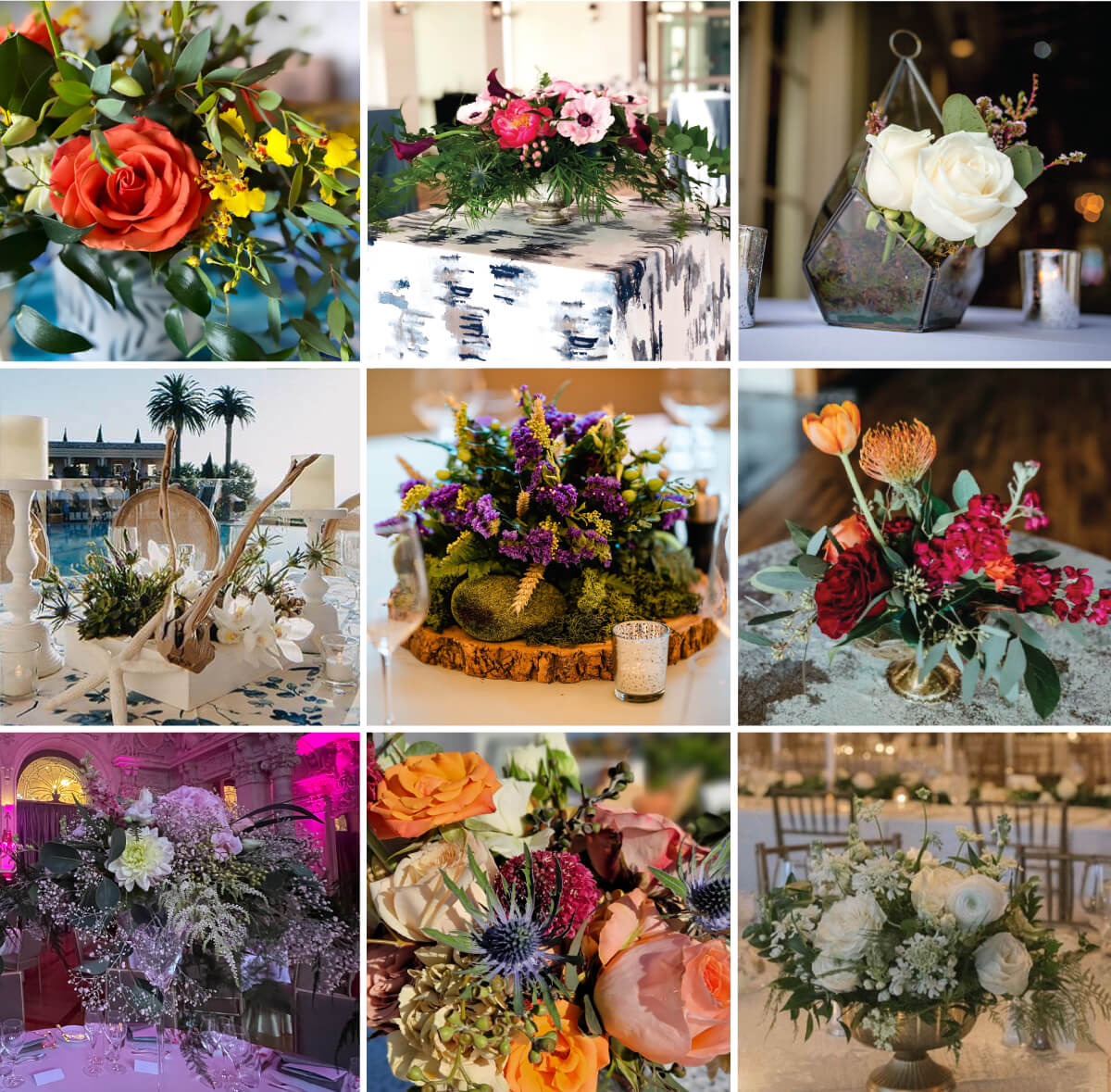 1st Image: Connect DMC  |  2nd & 3rd Image: Portfire Events  |  4th Image: Hosts New Orleans  |  5th Image: Hosts Southern California  |  6th Image: Moloney & Kelly  |  7th Image: Hosts Louisville  |  8th Image: World Events Consulting   |  9th Image: COTC Events  |  10th Image: Colours of Malta
Cheers to Versatility
Flexibility is the name of the game when it comes to floral decor. From towering centerpieces to delicate garlands, flowers can be molded to fit any event space. Whether you are throwing a wild boogie-down bash, an elegant soirée, or a cozy gathering, flowers effortlessly adapt to any theme or vibe. You can go for extravagant floral installations that scream opulence or opt for charming and minimalist bouquets that exude simplicity. Mix and match different blooms, experiment with various arrangements, and let your event's creativity bloom like a wildflower!
Our Hosts Global Member in Mexico and the Dominican Republic, Connect DMC, made their centerpieces as vibrant as their spectacular surroundings. Portfire Events in New England drew attention to their tablescapes with their bold pieces. Hosts New Orleans opted for a minimal terrarium approach that was understatedly elegant. Hosts Southern California pulled inspiration from the sea with their coastal party vibe. Hosts Global Member Moloney & Kelly in Ireland made moss come to life by adding a pop of purple. Hosts Louisville had centerpieces that were fit for the Derby Cup winner displayed on tables of their event. Hosts Global Members World Events Consulting in Switzerland, and Colours of Malta made grand varied centerpieces the center of attention. COTC Events in South Florida did a wildflower centerpiece that added whimsey to the table.
---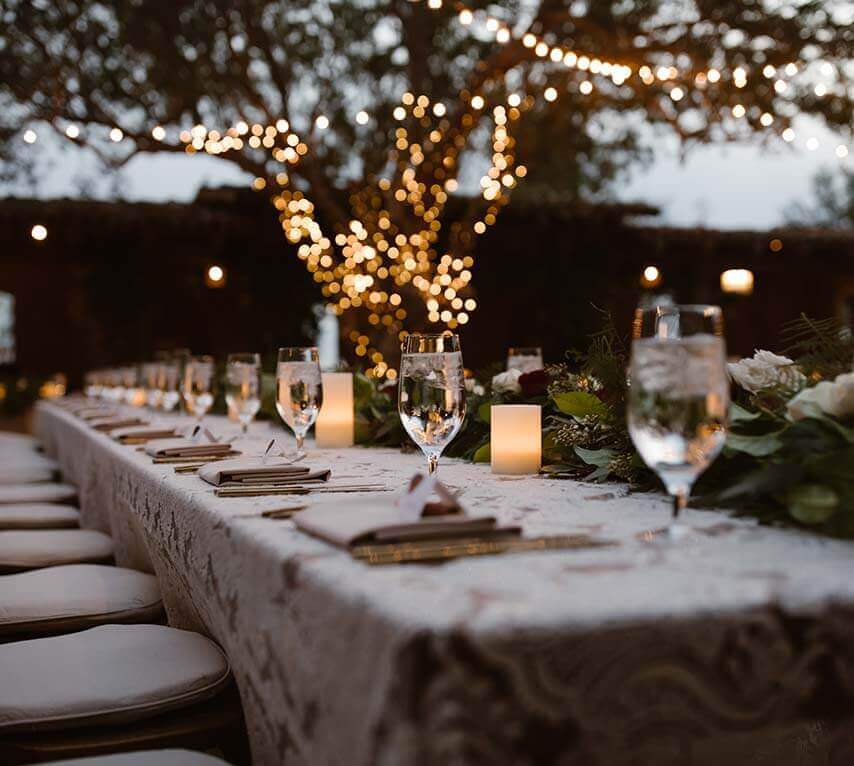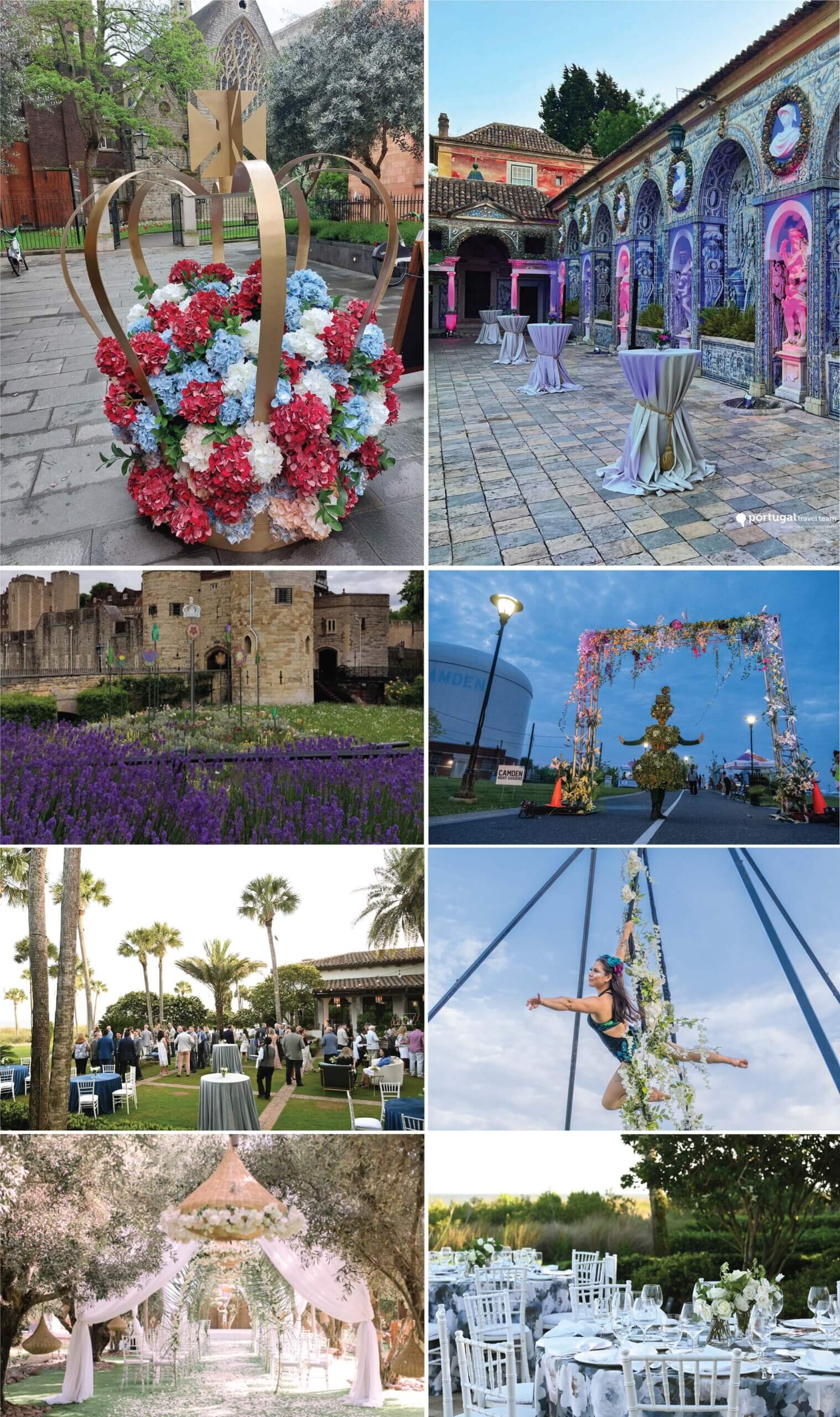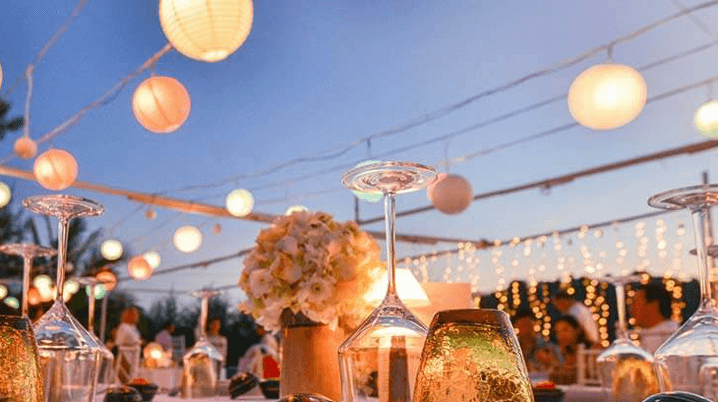 1st Image: Hosts Baltimore  |  2nd Image: Spectra UK  |  3rd Image: Portugal Travel Team  |  4th Image: Spectra UK  |  5th Image: Roberts Event Group  |  6th Image: Juice Studios  |  7th Image: Roberts Event Group  |  8th Image: Amazing Morocco  |  9th Image: Juice Studios  | 10th Image: Hosts Southern California  
Dining with Sunny or Starry view
Nothing quite compares to hosting your event outside. Mother Nature provides the perfect balance of florals, greenery, and wood – pair that with some twinkle lights and you have an immediate chic vibe.
See how Hosts Baltimore and Hosts Southern California took their events outdoors and created an enchanting ambiance with lights that twinkled like the stars. Day or night you cannot go wrong using natural elements, lights, and incredible views to provide a perfect color palate and setting for your event. Hosts Global Member Spectra UK had an outdoor display fit for the Royal Family, literally! Portugal Travel Team kept their florals simple- but paired with some dynamic uplighting that really created an enchanted garden feel. Hosts Global Member in Philadelphia, Roberts Event Group, made their florals interactive by incorporating them into their entertainment. Juice Studios in Georgia pulled inspiration from the outdoors with their neutral florals that matched the esthetic of the swaying palms. And Amazing Morocco made a dreamy scene with flowering trees, billowing fabric tent structures and white rose and rattan chandeliers.
---
1st Image: Hosts Louisville  |  2nd Image: Juice Studios  |  3rd Image: Spectra UK  |  4th & 5th Image: Connect DMC  |  6th Image: Hosts Louisville  |  7th, 8th, & 9th Image: Delta Amsterdam  
Flower Power
Immersive decor. Creating the perfect backdrop for your event creates symmetry for all the floral, entertainment, and tablescapes. And it is what Instagram dreams are made of. Flowers are the ultimate party starters, mood enhancers, and show stealers. With their mesmerizing beauty, enchanting fragrances, and endless versatility, they effortlessly elevate any event to new heights of, well, awesomeness.
Hosts Global Members Hosts Louisville and Delta Amsterdam knew how to create the ultimate backdrop that made their events come to life with their vibrant decor and bold entertainment. Juice Studios made their decor functional with holding yummy treats. Spectra UK wowed with a stunning floral display and classic English car that made this a beautiful and patriotic backdrop. Connect DMC blended nature in with their event seamlessly.
---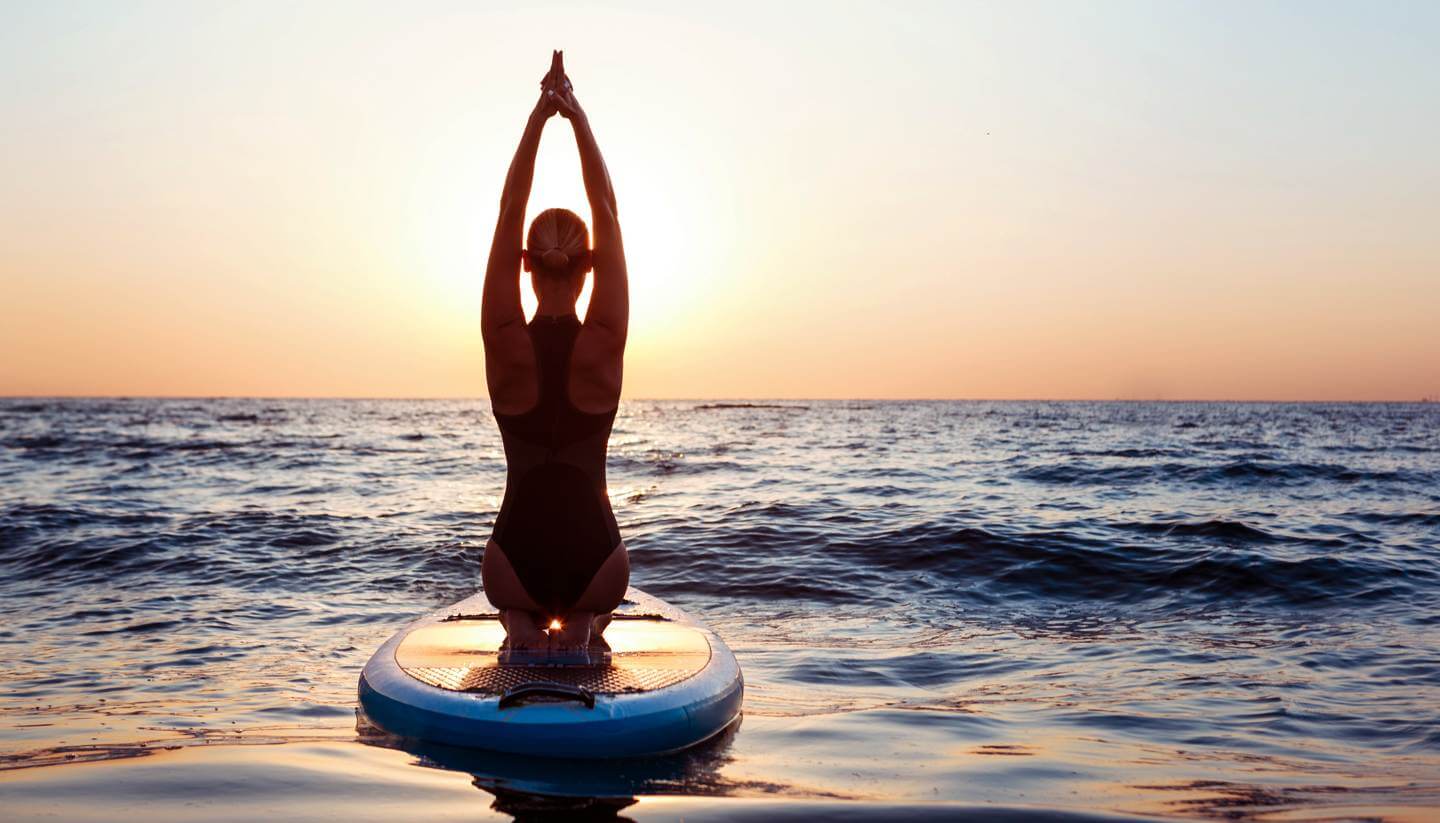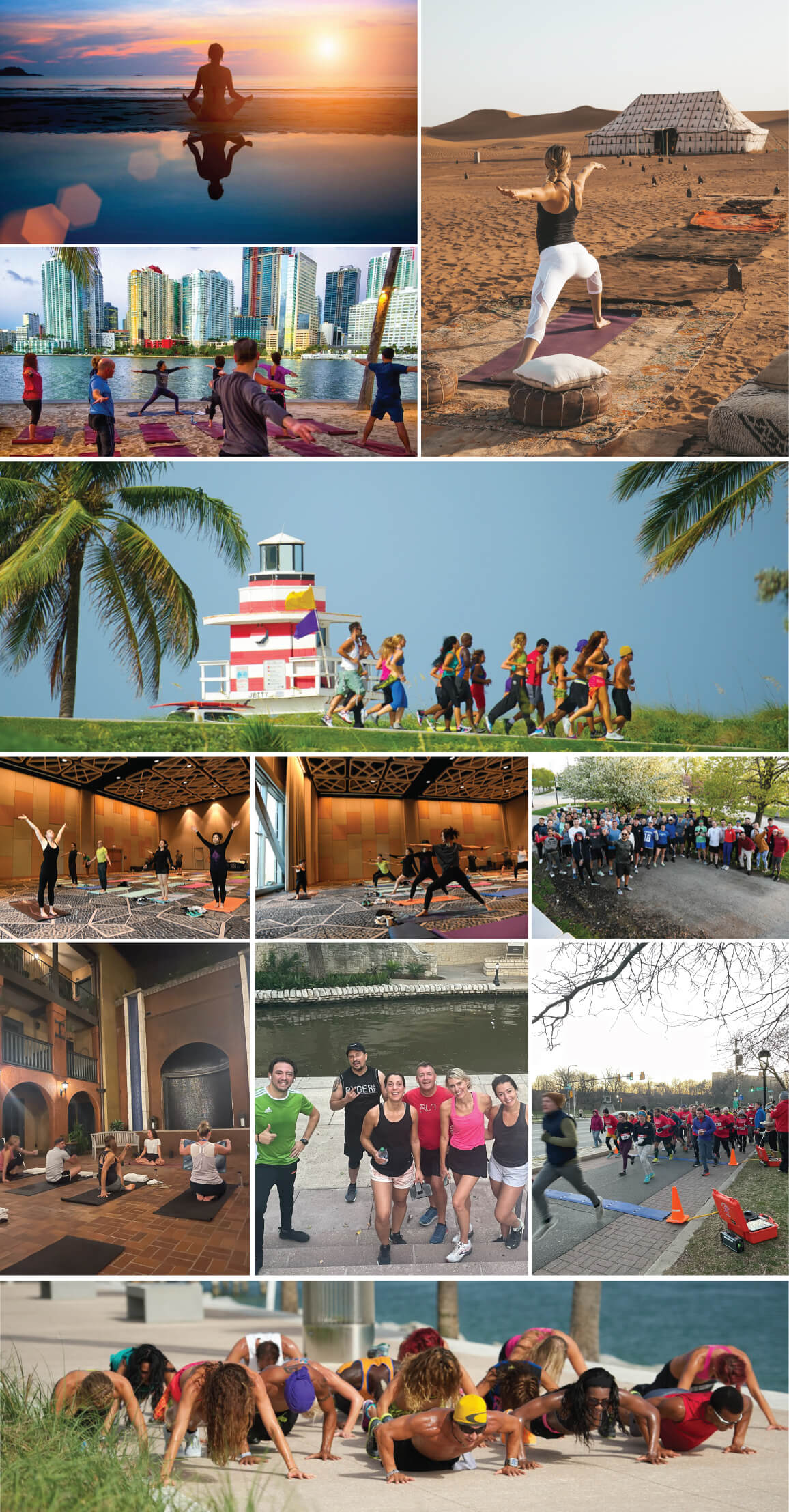 1st-3rd image: Amazing Morocco  |  4th-5th Image: COTC Events  |  6th-8th Image: Hosts Chicago  |  9th & 10th Image: Hosts Texas  |  11th Image: Roberts Event Group  |  12th Image: COTC Events 
Get Your Zen on
Hey there, wellness warriors!  It is time to take a deep breath, deep stride, strike a yoga pose, and dive headfirst into the magical world of wellness. Did you know that May is Wellness Month? That's right, it is the perfect time to sprinkle some self-care goodness into your next event. Organized Wellness opportunities at events are proven to raise your guests' mood, get them excited for the day, and bond with other guests. Wellness is all about finding balance, nourishing your body and mind, and embracing self-care in all its glorious forms. By creating a memorable experience for your guests and infusing wellness into your next event, you are not only creating a memorable experience for your guests but also promoting a culture of well-being and self-love. So, take a deep breath, let your creativity flow, and watch as your event becomes a sanctuary of positive vibes, rejuvenation, and a celebration of all things wellness.
Hosts Global Members Amazing Morocco, Hosts Chicago, COTC Events, and Hosts Texas did Namaste in Style! Who says yoga mats and mindfulness must be boring? They broke free from the mundane and infused some style into yoga by doing paddle board yoga, yoga on the beach, yoga in the desert, yoga in an outdoor courtyard, and yoga in a chic yoga lounge with comfy cushions, vibrant mats, and calming essential oil diffusers.
In a different, yet also highly effective wellness approach, Hosts Global Members COTC Events, Hosts Chicago, Hosts Texas, and Roberts Event Group then took a faster pace to different wellness components with organizing group fun runs, HIT workouts, and 5k races.

1st – 3rd Images: Roberts Event Group  
Mindfulness Made Fun
Let's face it, sometimes sitting still and meditating is not everyone's cup of herbal tea. But fear not! You can make mindfulness fun and engaging for all. Take a page from Hosts Global Member, Robert Events Group, and set up interactive wellness stations where guests can try their hand at activities like painting mandalas, creating calming sensory jars, or planting flowers and succulents.
---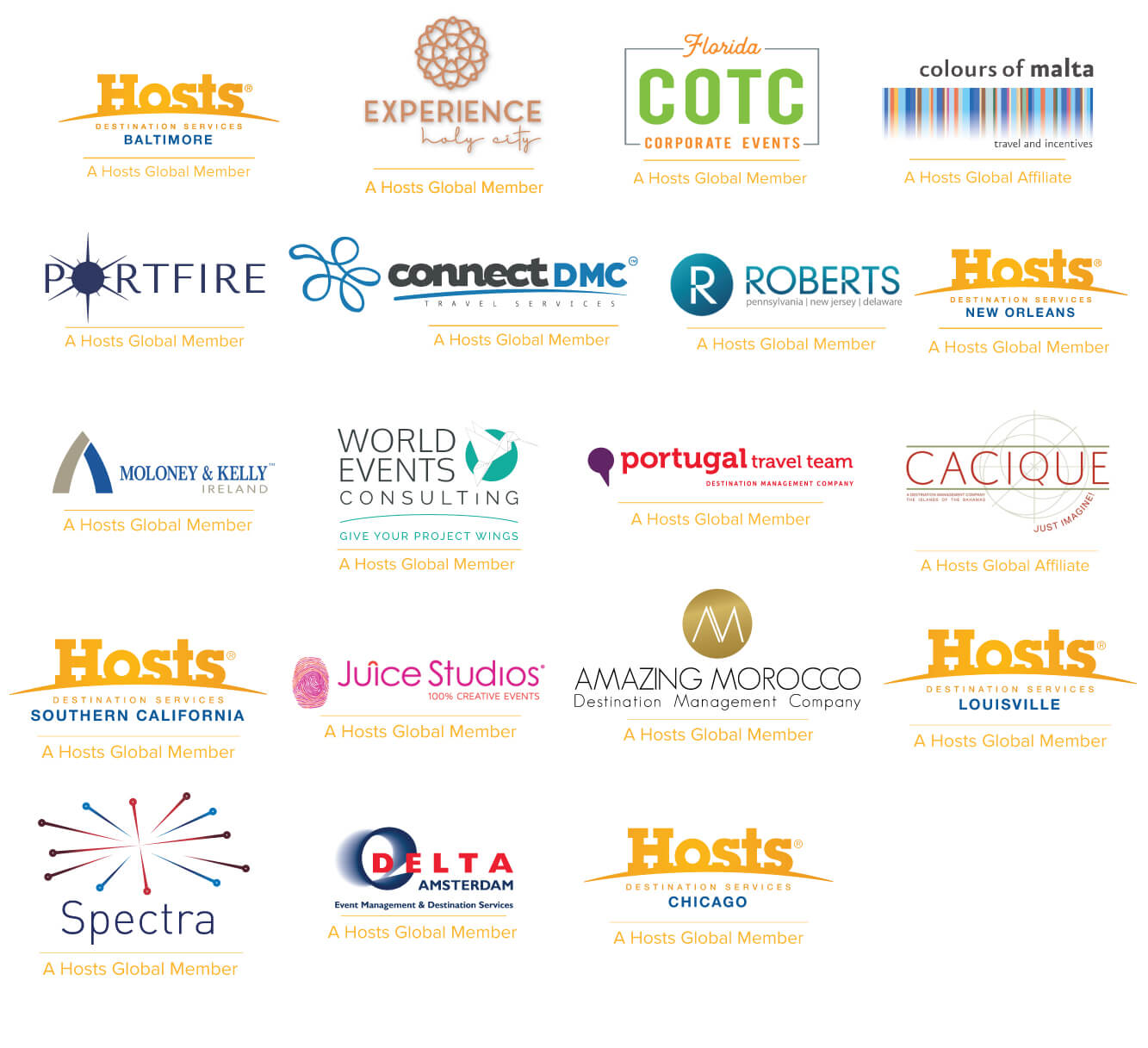 Thank to you to the above listed contributing Hosts Global Members and Affiliates. Stay tuned for the next Design Edition featuring more Hosts Global Members and Affliliates and beautiful decor and event tips from our Ferociously Creative team!