Our Hosts Global team is excited to kick off National Travel and Tourism Week (NTTW), the annual salute to travel in America. Throughout the week, communities across the country will unite to showcase what travel means to U.S. jobs, economic growth and personal well-being. At Hosts, we're proud to be part of this important effort and support the theme of this year's NTTW, "Travel Then and Now", which highlights the industry's history of economic impact in every corner of our country.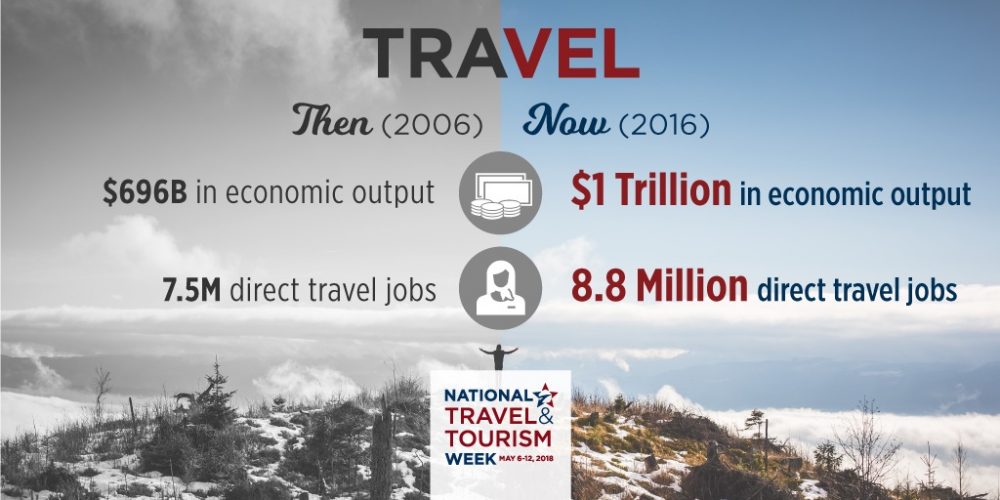 Did you know?
Travel is a $2.3 trillion industry in the U.S., with $990.3 billion in direct travel-related spending in the U.S. by domestic and international visitors in 2016.
These visitors support 15.3 million American jobs—roughly 8.6 million direct travel jobs, and 6.7 million indirect and induced jobs.
Travel-related spending generated $72 billion in federal, state and local tax revenues in 2016.
"I am fortunate to have worked in the travel industry in New Orleans for over 35 years", said  Terry Epton, President, Hosts New Orleans. "I've witnessed just how much this industry impacts our local economy, which is why I am proud to support travel and tourism, today and every day."
Join us and our industry colleagues as we support NTTW. Visit www.ustravel.org/nttw-event-map to learn more about tourism rally events near you and join the conversation on social media using the hashtag #NTTW18.