New, Nouveau, Nuevo, Neu, Ny, Nuovo, …
A quiet sleepy town… said no one ever. Everyone knows that Las Vegas reigns King in a city of indulgence and excitement. This bright-lights-big city is vibrating with life from the moment you wake up to the moment you (finally) get to sleep. Electrifying entertainment, high-end culinary experiences and exquisite shopping. And it just keeps getting better.
While the classics will always be the classics in Vegas, today we're sharing new and innovative options for staying, playing, and enjoying these new Vegas experiences that are not to be missed.
And who better to share some of the new hits hitting the strip? Why the ferociously creative Hosts Las Vegas team of course! We're getting to know your Hosts Las Vegas team a little better.

Who's Who and Who's New
The Hosts Las Vegas team is always in the know for the new and hottest happenings around town. Today they are sharing some of the new favorites that are making some noise.
But first, let's kick this off some introductions, shall we? Hosts Las Vegas is thrilled to welcome these new team members that are shining as bright as the lights on the Vegas strip.
Jill Schneider, Vice President of Sales
Jill Schneider has been able to blend her 25 years in the event and entertainment business with her passion for serving the community. Jill not only oversaw 50 shows and numerous attractions across nine properties for Caesars Entertainment, she was also an active member of the organization's celebrated HERO community service program. As a former two-term president and longtime board member of Win-Win Entertainment, Jill excels at connecting great entertainers with great charities. Her special blend of for-profit and nonprofit allows her to bring unique value to any event.  Jill was also inducted in the Nevada Woman's Chamber of Commerce Hall of Fame and received the Governor's Outstanding Service Recognition award.
Jill's incredible event experience helped her produce thousands of successful events for some of the most prestigious companies in the world, always with a special touch of adding something "extra" for her clients.  Passion, drive and desire to deliver hospitality at the highest levels have been Jill's recipe for success in building loyal clients and establishing long lasting relationships.
In between building and selling A-list events, Jill is a fixture on the Las Vegas philanthropic scene where she lives out Win-Win's motto of "Love Serve Give" on a daily basis.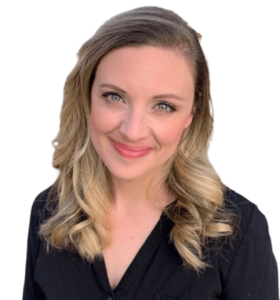 Dusti Fincher, Account Manager
Originally from a small town just outside Birmingham, Alabama, Dusti has made many moves since graduating from the University of Alabama at Birmingham with a bachelor's degree in Mass Communications. She began her career chasing her passion for entertainment in Orlando with The Walt Disney Company. Then continued to grow her knowledge and skills in entertainment and events while living in New York and Los Angeles, before landing in Las Vegas. Dusti has been fortunate to create and execute a variety of events during her career. She looks forward to new challenges and learning new skills. Off the clock, Dusti enjoys being with her family, exploring new places, and all things music!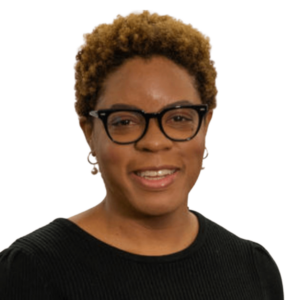 LaShawnda Jenkins, Manager, Creative Strategy & Event Design 
Born in Los Angeles but raised in Las Vegas, LaShawnda graduated from UNLV with a degree in Business Marketing. She began her career on the DMC side of the events industry as a sales coordinator. It was not long into her career when she realized her true calling was creating memorable creative proposals for clients. She transitioned onto the event design side and the rest is history. She has created phenomenal social and corporate events as well as luxurious weddings and is still loving every minute of bringing creative ideas to life. Outside of work, you can find her at a local café enjoying a matcha, thrifting around town, in the gym weightlifting, or making her next macrame masterpiece!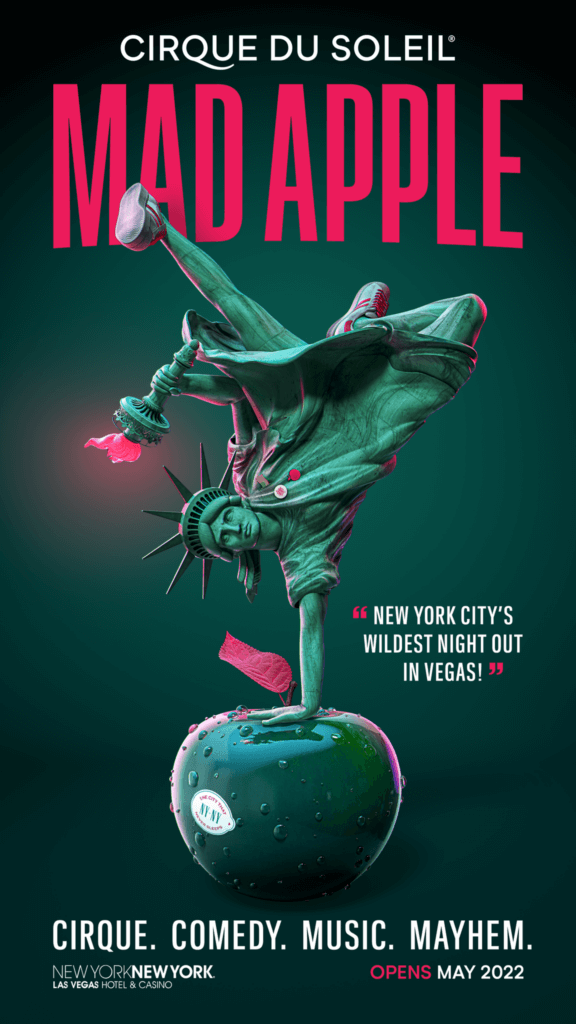 NYC's Wildest Night Out Comes to the Las Vegas Stage!
Hold on to your seat, Mad Apple is a delicious Cirque du Soleil cocktail of New York-inspired acrobatics, music, dance, magic, and comedy starring Brad Williams.
Celebrating the city that never sleeps, Mad Apple is a nonstop thrill ride from the moment you step into the theater. From pre-show magic and boozy libations at the stunning stage bar, to the band playing the biggest musical hits inspired by the city, Mad Apple blurs the lines between circus, live entertainment, and New York nightlife culture. Trust us, don't miss this one!
Featuring six brash acts and a dynamic makeup of musicians, dancers, comedians, magicians, and circus performers, Mad Apple rewrites the script on Las Vegas entertainment. Each act is like a snapshot from a different nocturnal side of New York, brought to life by underground stars, high-flying acrobats, street performers, up-and-coming entertainers, and the biggest musical hits to come out of the city.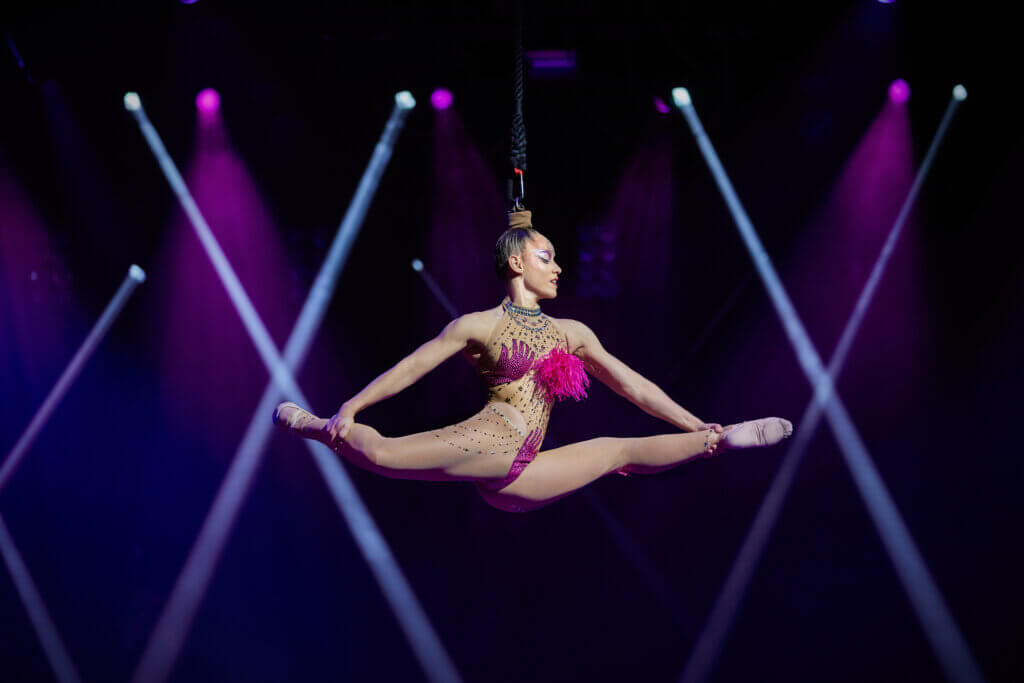 You may lose count of how many times you say "How do they do that??". Step into the crowds, up to the bar, and out into the New York night of your life with Mad Apple. Only at the one and only, New York-New York Hotel & Casino.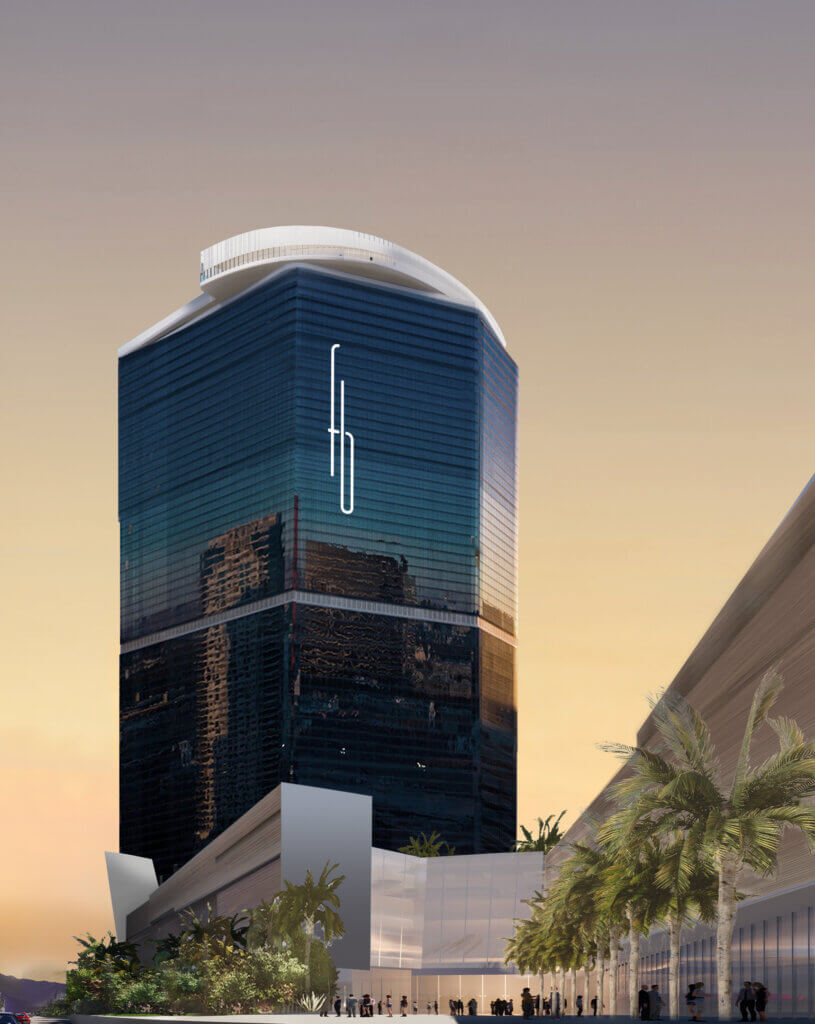 Are You Ready to Experience Modern Luxury and Timeless Elegance?
Opening in late 2023 and making quite the entrance is the magnificent Fountainbleu. The iconic prestige of the Fontainebleau is built upon 50 years of classic beauty, unparalleled service, and forward-thinking design.
The expansion of the renowned name is deeply rooted in continually reinventing new ways to enrich Fountainbleu's guest's stay with a timeless approach to elevated and curated experiences to exceed every expectation.
The new 25-acre adult playground will be brought to life with a remarkable atmosphere that exudes modern indulgence, to immediately transform Las Vegas, from the city of sin to the epitome of success.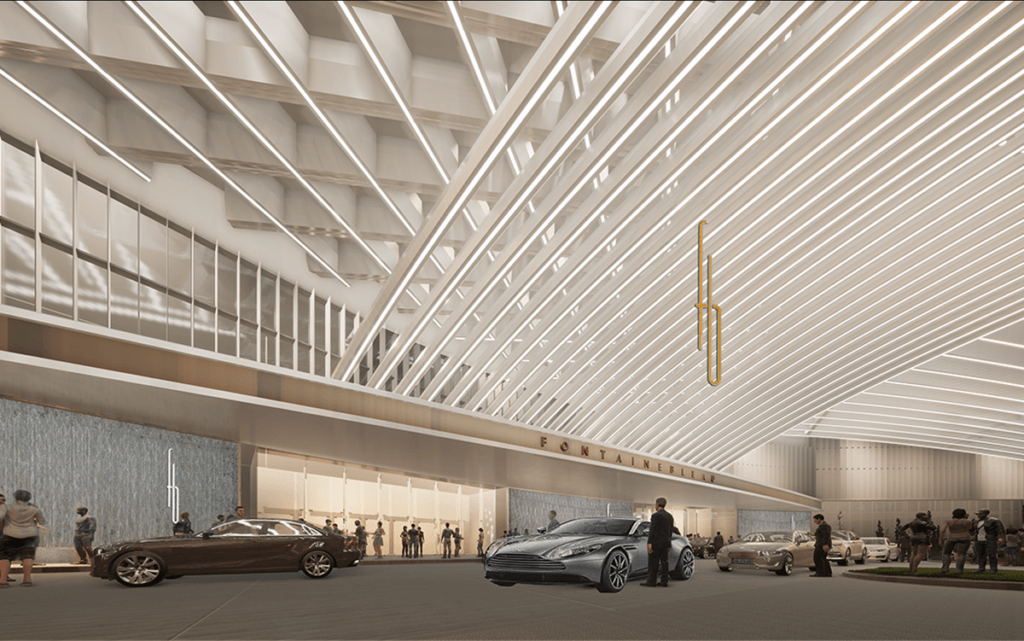 Highlights…
Unforgettable accommodations are attuned to every modern comfort and sense of style, featuring beautifully designed rooms and suites with stunning views of Las Vegas. Fountainbleu will tirelessly curate an entire journey of unexpected rich experiences, accommodating every variety of event needs, from the most intimate to the grandest scale.
3,700 Guestrooms
52,000 sq ft Spa
550k sq ft Flexible Space
3,900 Capacity Theater
27 Food + Beverage Outlets
8 acre Pool Deck
75,000 sq ft of Nightlife + Daylife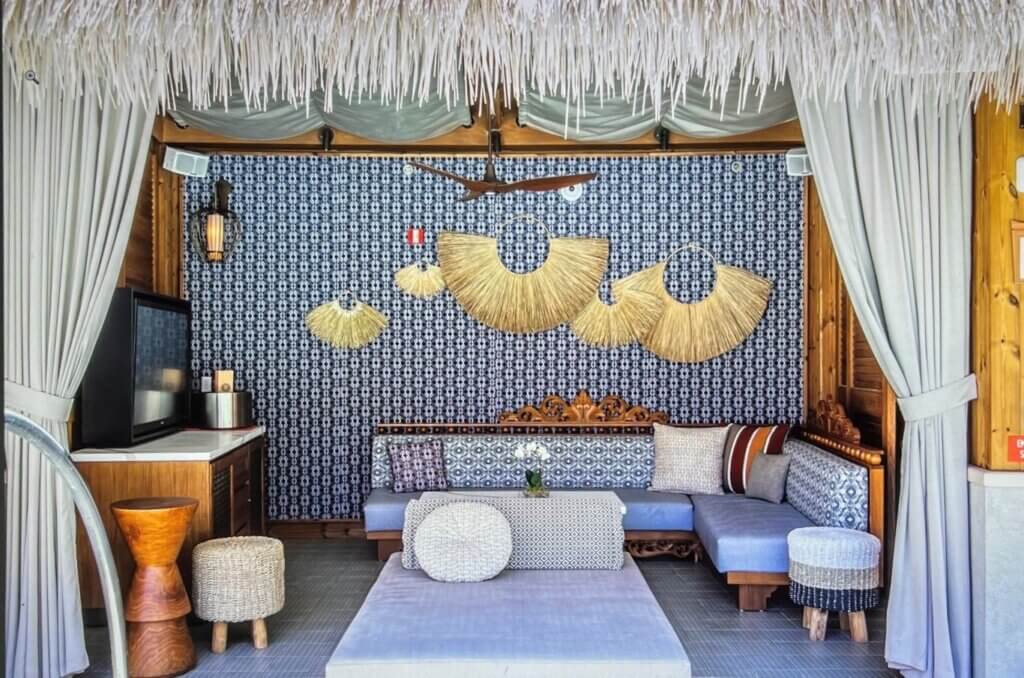 Calling All Beach Bums…
NOW OPEN! The reinvented TAO Beach Dayclub is a 47,000 square foot Asian-inspired tropical oasis with lush scenery, luxurious private cabanas, plunge pools, and a state-of-the-art sound and lighting system. From the moment you enter, you are transported to another world where TAO Beach Dayclub draws on its rich culinary traditions mingling with an ultramodern DJ booth and giant LED Screens. With the hottest entertainment lines-ups, Tao Beach Dayclub will be hotter than the Vegas sun.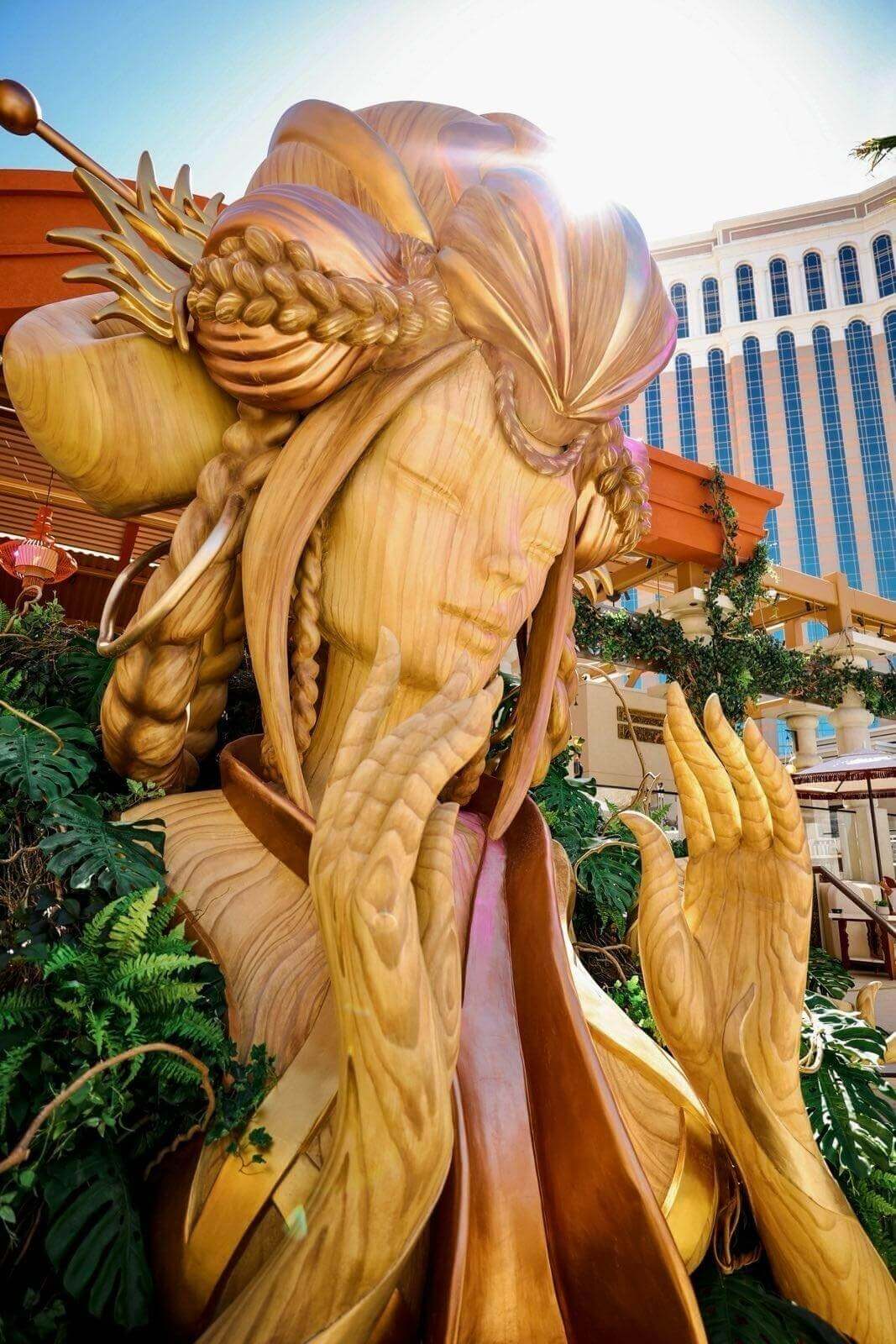 South African installation artist and sculptor, Daniel Popper, welcomes guests to TAO Beach Dayclub with his TAO Goddess creation, known as Tendai. Placed in front of the temple bar, and standing 15 feet tall, Tendai greets and blesses all guests, as her deity was created for those to give thanks and to feel a sense of gratitude for their lives. Tendai originates from the female name meaning "give thanks to God" in Zimbabwean. Additionally, Tendai is the name of one of the first Japanese Schools of Buddhism, which set out to make Buddhism universal.  Guests are encouraged to interact and stand between her hands, as she overlooks the pool.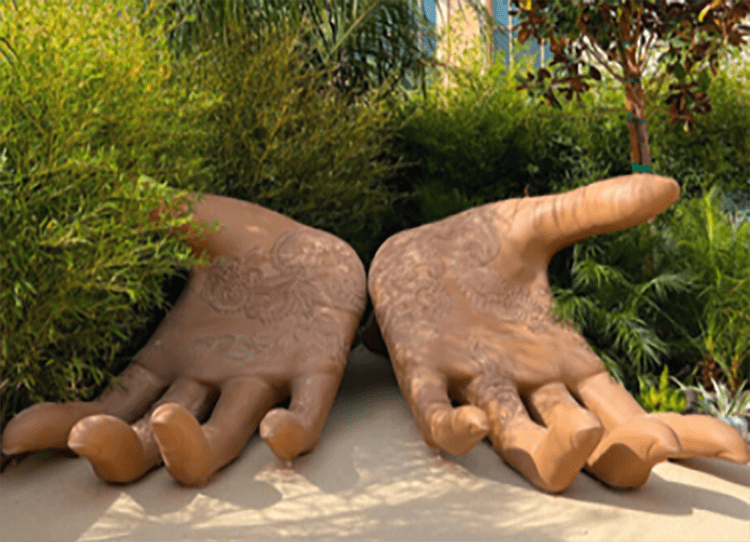 Popper also designed a pair of hands as an entry piece to TAO Beach. Guests are greeted by these magnificent hands once they reach the top of the escalator, incited for guests to sit inside the hands to capture the picture-perfect moment. The pair of hands embodies parts of a mosaic design, with mandala designs in the palms. Between the art installations, food, entertainment, surroundings and ambiance- TAO Beach will be a feast for the senses. Hosts Las Vegas can help you transform TAO Beach into the perfect private event day or night!

So, What's Hot?
These industry rockstars are sharing their new Las Vegas favorites.
Josh Jones, President Client Services
"My new favorite spot is Superfrico. A delight for the senses, Superfrico is part house party, part chill ski lodge, ALL creativity!  It's a super cool vibe that make you want to explore the spaces and the menu all with a bumpin' soundtrack courtesy of their all-vinyl DJ…loving this place."
– Josh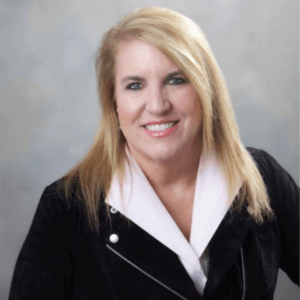 Jill Schneider, Vice President of Sales
"I am so excited to see the newest public art installation of diversity artists thoughout the MGM properties" – Jill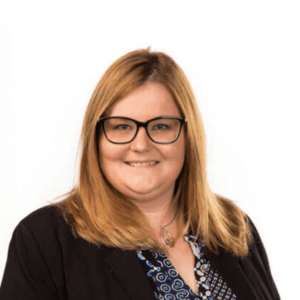 Sarah Brander, Director of Operations
"Being someone who loves a good reality show, you can find me sipping the life of fabulous at the new and lavishly styled cocktail hotspot Vanderpump à Paris. Come experience Louvre at first sight!"  – Sarah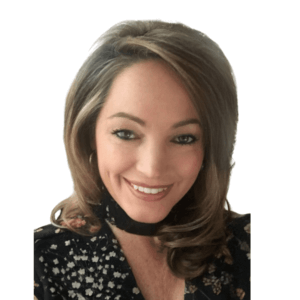 Danie Pileri, Sr. Account Executive
"Welcome to fabulous Las Vegas!"  Sweeter words have scarcely been heard as I look forward to the many "must dos" that our great city shines its neon lights upon.  What am I most looking forward to…?  The new MSG Arena, making its debut to the Las Vegas skyline in 2023. When completed, the massive sphere is expected to be the largest spherical structure in the world and serve as a radical new entertainment venue that can accommodate up to 20,000 spectators."  – Danie
Jaime Mitchell, Sr. Account Executive
"I love visiting the Bellagio Conservatory throughout the year, they transform the Botanical Gardens to a new design as each season begins. This summer the gardens showcase beautiful wild animals – including lions, zebras and flamingos. The Bellagio also repurposes much of the living plants as part of their sustainability efforts."  – Jaime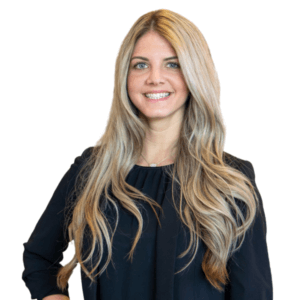 Kelly Codali, Sr. Operations Manager
"My favorite new thing (restaurant) is Viva at Resorts World.  The ceviche, tuna tostada and the churros are INCREDIBLE!"  – Kelly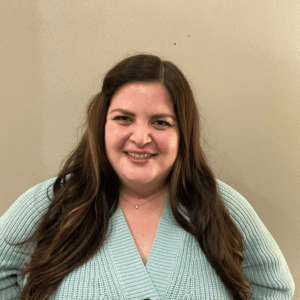 Carly Sekly, Sr. Operations Manager
"My favorite new thing in Vegas is Resorts World. I love the vibe, there are so many great dining and entertainment options and especially enjoyed the Famous Foods Street Eats, so many good things to try!"  – Carly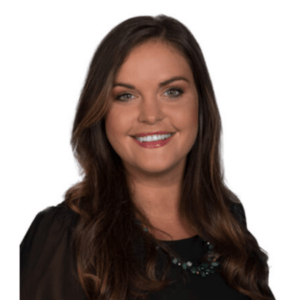 Michelle Schmidt, Sr.  Manager, Creative Strategy & Design
"My new favorite piece of entertainment is the Cirque Paddle Stage, it's a new strolling performance option in water!"
– Michelle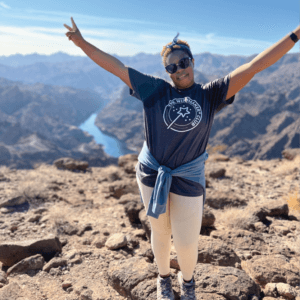 LaShawnda Jenkins, Manager, Creative Strategy & Design
"My favorite new place in Las Vegas is The English Hotel Downtown. It's a boutique hotel that has one of the best restaurants in town." – LaShawnda
Lynsey Thwing, Account Manager
"My new favorite thing is my beautiful baby boy Brooks Edward Grant Breiner born May 24!"  – Lynsey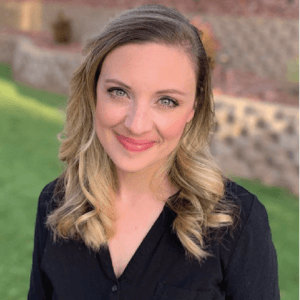 Dusti Fincher, Account Manager
"There is a brand new restaurant in town at the MGM Grand and it goes by the name of Nellie's Southern Chicken! It is a Jonas family restaurant that includes the brother's grandmothers famous homemade chicken and dumplings that are to die for!"
– Dusti

Where in the world will Hosts Global Alliance take you next?
The sky is the limit…