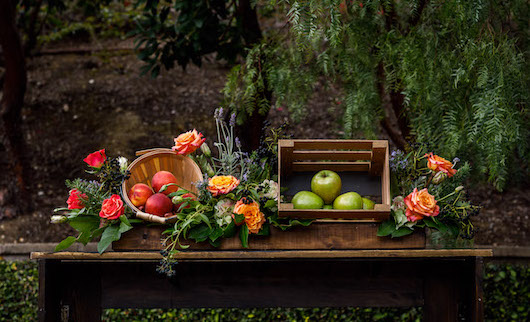 Rustic an locally-inspired tabletops
Our rainy winter has finally paid off and California is now experiencing one of its best super blooms ever.
With all the amazing wildflowers, as well as California's focus on locally sourced farm-to-table cuisine, we have been inspired to mix up our own table top décor recipe! We've all seen the candles, votives, and vases of roses, but when was the last time you saw an artichoke in your centerpiece? How about a pear or even some brussel sprouts?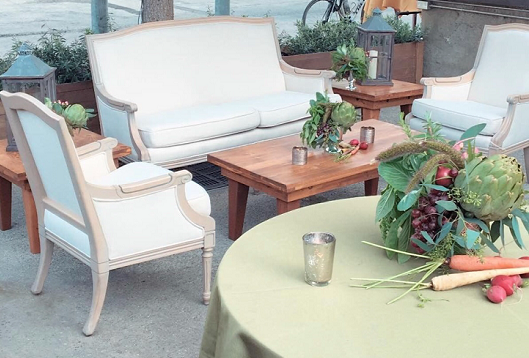 Artichoke centerpieces
More and more groups are seeking alternatives to floral centerpieces. Creating unique décor is definitely a specialty in the Hosts SoCal office. So we came up with these fun farm-to-table ideas to create rustic and locally inspired tabletops that are still elevated enough for executive events. The colorful fruits and vegetables perfectly blend with the greenery and light touches of florals. Together, this fresh take on centerpieces set the table for an unforgettable meal.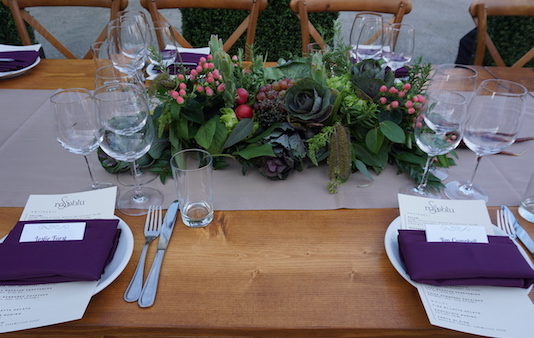 Herbs, vegetables and floral centerpiece
After decorating several events with this theme, we have received plenty of positive feedback. Clients love the unique farm-to-table charm and guests are delighted and surprised to see how beautiful herbs and a head of lettuce can complement their dinner.
Incorporating locally sourced fruits and vegetables into a farm stand-style entrance is also a great way to create that grand entrance while not overdoing the feminine floral touches. Perfect for a beverage or dessert station, these farm stands are adaptable to any element of your next event.
Farm-to-table does not just have to apply to your plate! Next time you are looking for an eye-catching way to tone down some florals, head to your local farmers market fruit and vegetable stand, or call your partners here at Hosts SoCal.