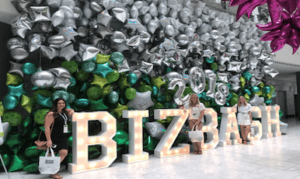 This summer the Hosts Southern California Creative Services team attended Biz Bash Live Los Angeles for our second year in a row. Last year we gathered tons of inspiration from this must-attend industry conference and expo, so this year our expectations were high, and we couldn't wait to attend! Here's a few of our biggest takeaways to ignite creative planning for your next group meeting or event.
Mystical, Mythical, and Musical: These three words perfectly describe the entrance of this year's Bizbash Live. The second we stepped off the elevator we could hear the electric violin strumming, we could see majestic performers and were wowed by the show stopping balloon backdrop and marquee sign. From a pixie lyra aerialist, to a swaying violinist, to an avant-garde ring leader, it felt like we had stepped into a circus set in a magical forest. This entrance certainly got the energy flowing and made us excited for the day ahead.

Pop, Fizz, Clink: We have seen many step and repeat walls but nothing quite like this! As we entered the tradeshow floor, we were greeted with a glass of champagne that was served by floating white gloved hands. This creative take on a standard step and repeat was a fun way to welcome guests to the tradeshow floor, while integrating key sponsor branding. It also served as an adorable photo opportunity!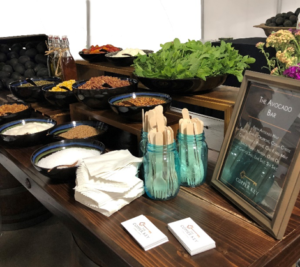 Avocado Bar: Move over avocado toast and make room for the avocado bar! This innovative take on avocados was fun, interactive and delicious! Each guest was given a bowl of avocado mash and encouraged to pile on the toppings! Toppings included items like spinach, basil, tomatoes, fire roasted corn, and many more! We loved this concept as a cocktail party food station or healthy meeting break-out snack.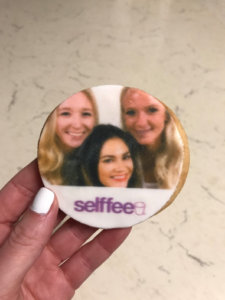 Let's Take a Selfie! One of the wildest things we saw this year was the edible selfie. This particular vendor produces food and beverage items such as cookies and lattes that print real time selfies onto the delicious treat! Attendees take their selfie and within a couple minutes the selfie is printed onto a cookie! We thought this was so unique and a fun way for guests to feel totally immersed in an event.
For the second year in a row, BizBash Live in L.A. was a huge success. We loved sharing our takeaways with our Hosts colleagues to ensure the latest industry trends are included in our tailored event designs, no matter the destination. Interested in more detail about any of the inspiration shared in this post? Please, let us know.