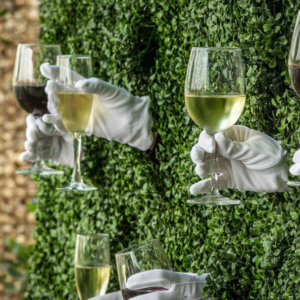 Increased access to culinary experts and food trends via cooking shows, chef blogs and social media encourages just about anyone to get creative in the kitchen these days. Event professionals and their food and beverage partners have to up the ante to deliver culinary experiences that can "wow" a society addicted to Food Network and Anthony Bourdain. A great culinary experience isn't just about delicious food – it's the story behind it, how it's presented, and even how it's served. It's an art, and a wonderful vehicle to connect people. The following gastronomic event trends are sure to excite event attendees and whip up some rave reviews.
Food Storytelling
Today's event attendees are well-traveled and well-informed. They do their research and want to know what they are eating and why. Simple menu descriptions are not enough. Connecting a story to the dishes served and ingredients used not only engages attendees' taste buds but their brains too – whether it's a nostalgic throwback in the form of comfort food, a dish that represents the region and the history of its culture, passed appetizers that tie in with the theme of the event, or specially curated cocktails that transport guests to another time and place.
Nutritional Value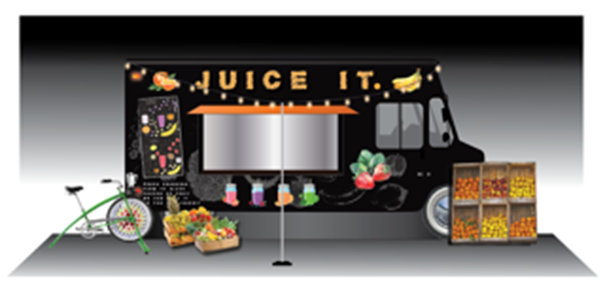 Healthy is in. More and more people are reading nutrition labels, buying organic and counting their macros. "Lite" options that reduce fat but increase sugar are no longer the popular choices. Instead superfoods and whole foods reign supreme. Healthful combinations like blueberry-walnut Greek yogurt parfaits, balsamic glazed Brussel sprouts, quinoa salad, wild-caught salmon and responsibly-raised poultry and meats are dishes attendees can feel good about eating. Hand-crafted cocktails with fresh squeezed juices, extracts and herbs add authenticity and appeal.
Interactive & Immersive Dining
Constant stimuli and shorter attention spans call for eye-catching and engaging
dining experiences. Colorful and interactive food displays are huge right now, such as donut walls, white glove service sprouting from hedge and flower walls, and even edible murals. Guests can be guided through craft beer flights and wine pairings, or in control of their experience with make-your-own s'mores stations and interactive margarita bars where they can choose unique and tropical ingredients to make their own custom creations. And it doesn't get much more interactive than a juice smoothie station where the blender is powered by peddling on a stationary bike!
Interested in adding gastronomic event trends to your next event? Contact our global sales team to learn more.