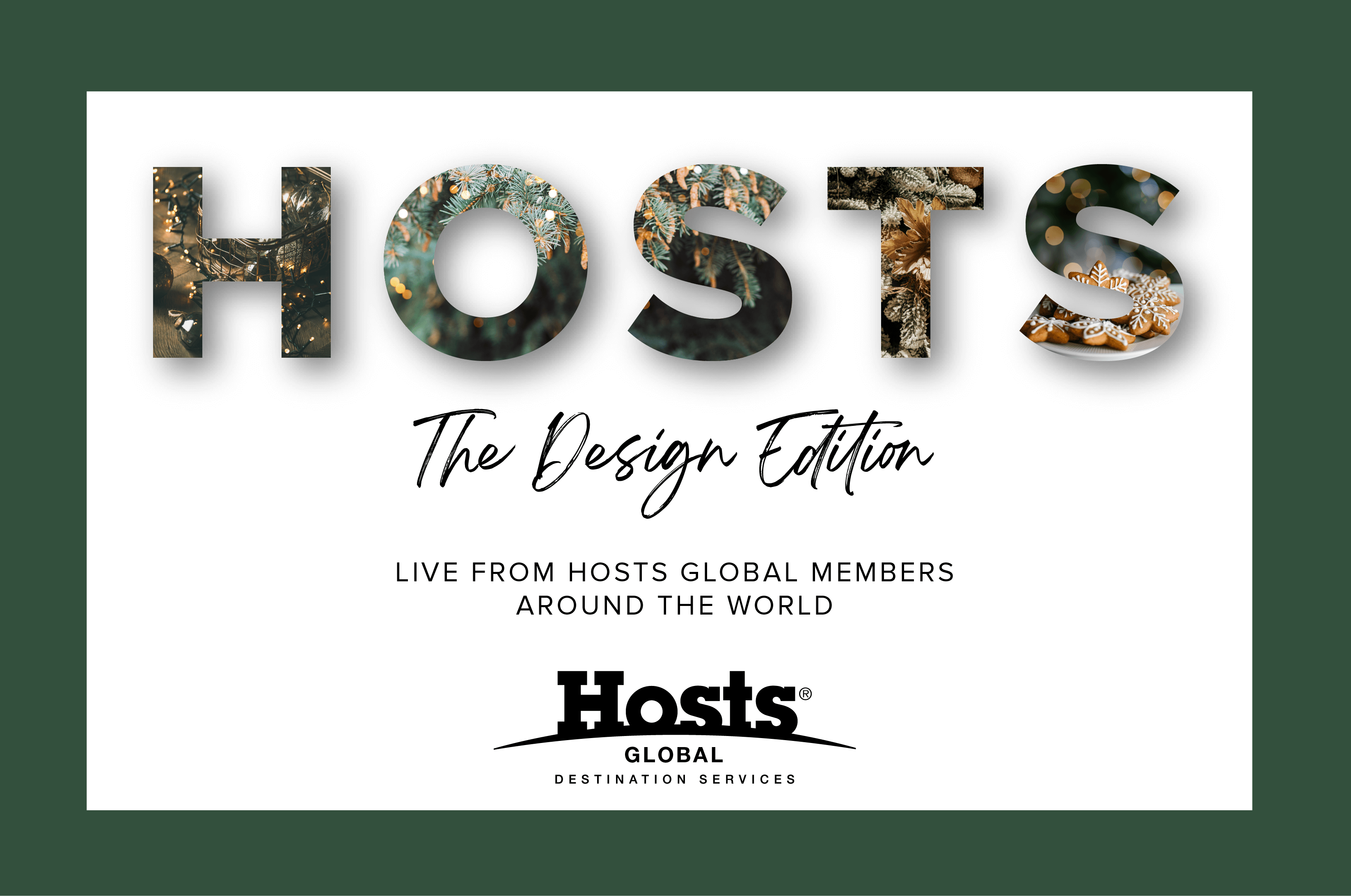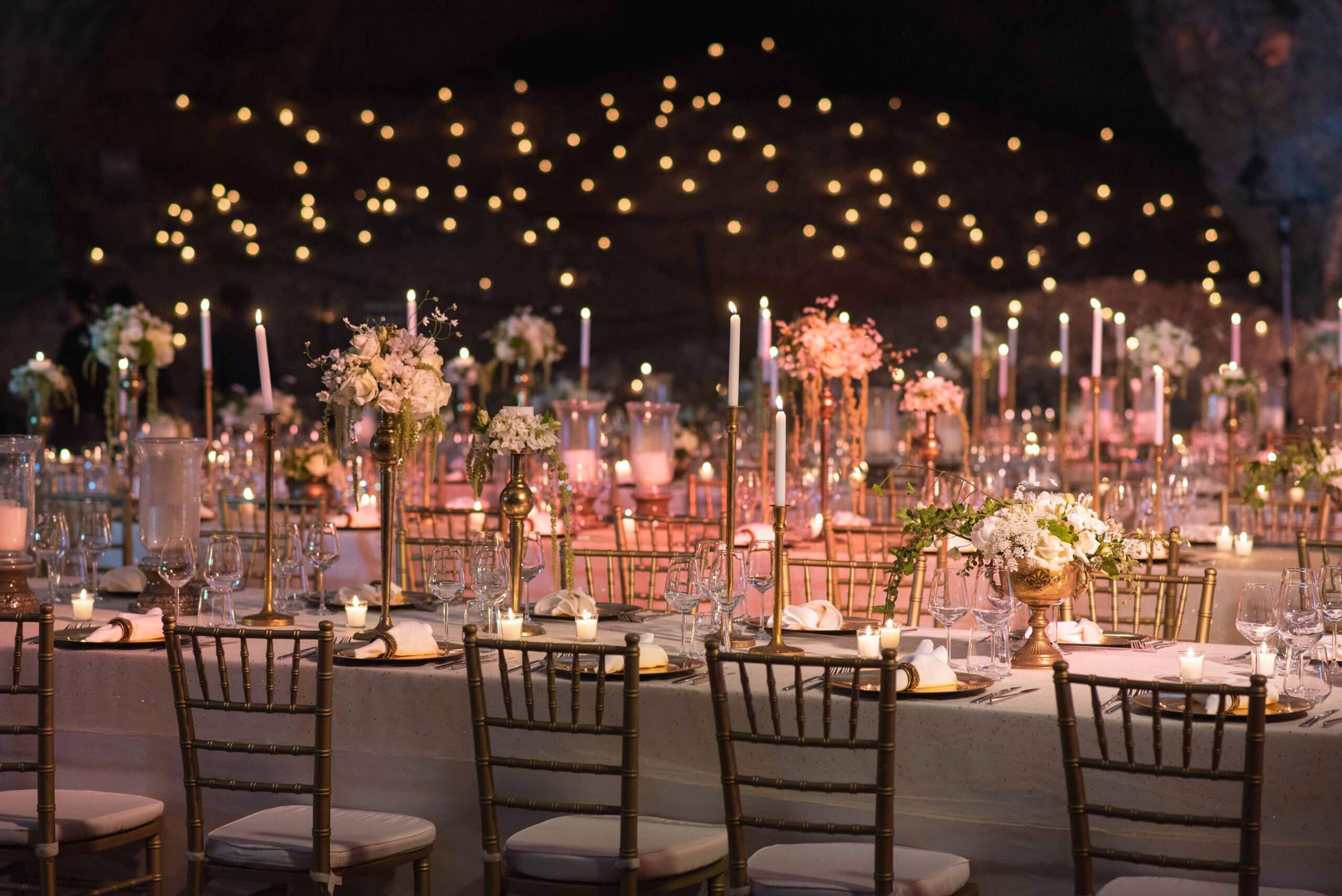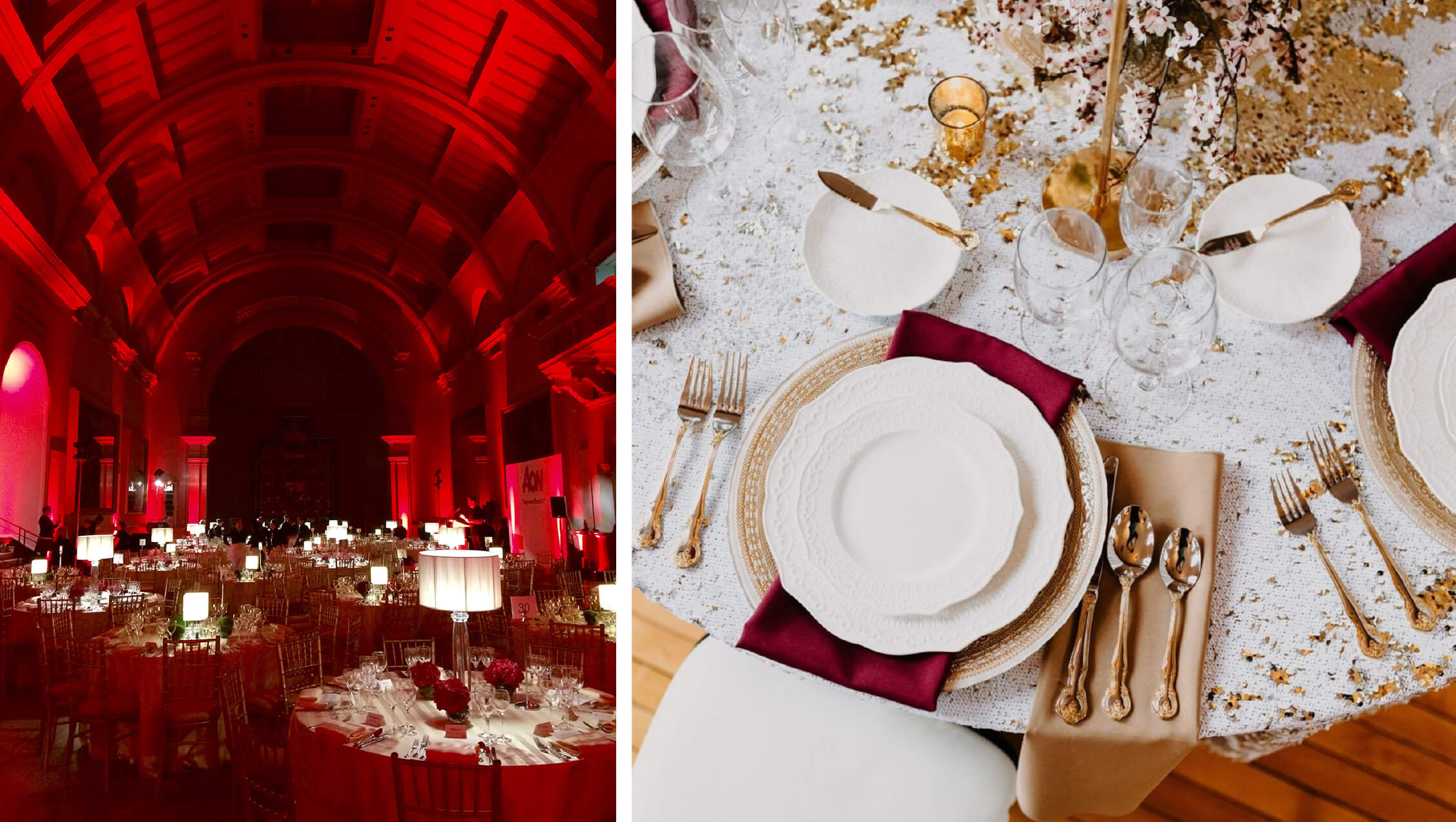 1st Image: Eshet Incentives and Conferences  |  2nd Image: Spectra UK  |  3rd Image: Portfire Events
'Tis the Season… to be Fabulous
Welcome to Hosts Global's "The Design Edition". Here we get to talk about all design trends, color schemes, extraordinary entertainment, unexpected culinary treasures, and more of what goes into an event. As we say, you know, the fun stuff.
"It's the most wonderful time of the year…." Are you singing along yet? Tiny twinkle lights, gorgeously set tables of bright colors and metallics, frosted trees, lit candles, brightly wrapped packages with bows. The Holiday season is upon us. No matter how or what you celebrate, the holidays bring a certain warmth this time of year -even if you are in a climate who might put lights on a palm tree than a balsam fir. This month we are looking at all the festively decorated events. From tablescapes to lighting, florals and food- we have much to celebrate this season. Let's see what our Ho- Ho- Hosts Global Members have done at some of their events.
Hosts Global Member Eshet Incentives and Conferences creates the most idyllic setting for a holiday event in Jerusalem. Spectra UK lights up the venue in a bright crimson. And Portfire Events creates a beautiful table setting using gold, metallics, red and white.




1st Image: Empire Force Events  |  2nd Image: Hosts Chicago  |  3rd Image: Empire Force Events  |  4th, 5th, 6th Image: Eshet Incentives and Conferences
Glow Baby Glow  
The warm glow of candlelight can make any venue magical. Tablescapes that reflect the flicker of a flame, a warmer hue to flowers and linens. Metallic touches that make the light dance. Pair that with greenery, and natural touches like sticks and pinecones- and you have a cozy winter wonderland for all. Candles, twinkle lights, and soft uplighting can make your event warm and adds a touch of nostalgia this time of year.
Empire Force Events decks the halls, walls, ceiling, and tables with this enchanting holiday decor. Hosts Chicago makes mercury glass timeless lighting up the tables. Eshet Incentives and Conferences takes a classic taper candle and multiplies it making a breathtaking room and entryway into the event aglow with candlelight.
1st and 2nd Image: Portugal Travel Team  |  3rd Image: Hosts Texas  |  4th Image: Hosts New Orleans  |  5th Image: Operation Altitude  |  6th Image: World Events Consulting  |  7th and 8th Image: Juice Studios
Getting Hygge with it…  
These holiday events served up chic meets cozy decor with couches and chairs in plush fabrics, rich leathers, and smooth velours. Winter-esque throw pillows with lumberjack plaids, fur throws, and sparkly decor really set that winter vibe. Hot coco anyone?
Hosts Global Member, Portugal Travel Team, shows what a chill holiday event looks like – pun intended! Hosts Texas delivered a winter wonderland with white twinkle trees and leather couches that sported silver hued pillows making this event cool as ice. Hosts New Orleans sported more traditional holiday colors of emerald green and cranberry red in their swanky velour setup. Operation Altitude delivered a little après-ski feel with some classic lumberjack prints and leather accents to their white as mountain snow lounge setup. World Events Consulting put on a whimsical winter event complete with a carousel! And Juice Studios pulls together the retro cabin feel with saddle leather couches, wood accents, and luxurious faux fur throws and pillows.

1st Image: Hosts Washington DC  |  2nd Image: Portfire Events  |  3rd Image: World Events Consulting  |  4th Image: Hosts Chicago  |  5th Image: Operation Altitude  |  6th Image: Spaintacular  |  7th Image: COTC Events  |  8th Image: Experience Holy City  |  9th Image: Hosts Texas

Center Pieces or Center of Attention?
These floral and greenery arrangements are statement pieces in these holiday-centered events. From cranberry red to forest greens, pine cones to tree branches, silver and gold accents, and tartan plaid for days. Because is it even the holidays without tartan?
Hosts Washington DC displays a most festive and beautiful rose arrangement. Hosts Global Member Portfire Events creates an elegant table for an upscale holiday soirée. World Events Consulting brings a touch of nature to this winter table scape. Hosts Chicago creates a polished holiday look with florals and metallics. Operation Altitude has a quintessential holiday table with tartan accents. Spaintacular mixes gilded gold, and candles. COTC Events displays a beautiful winter white bouquet. Experience Holy City's winter greens and candles create a warm look for their table. Hosts Texas creates tables that sparkle with gilded branches dripping in crystals.




All Images: Roberts Event Group
Holiday Spectacular…
The very definition of holiday magic – tree lighting, menorah lighting, parade, entertainment. Hosts Global Member, Roberts Event Group, put together the most festive of events that got everyone in the holiday spirit.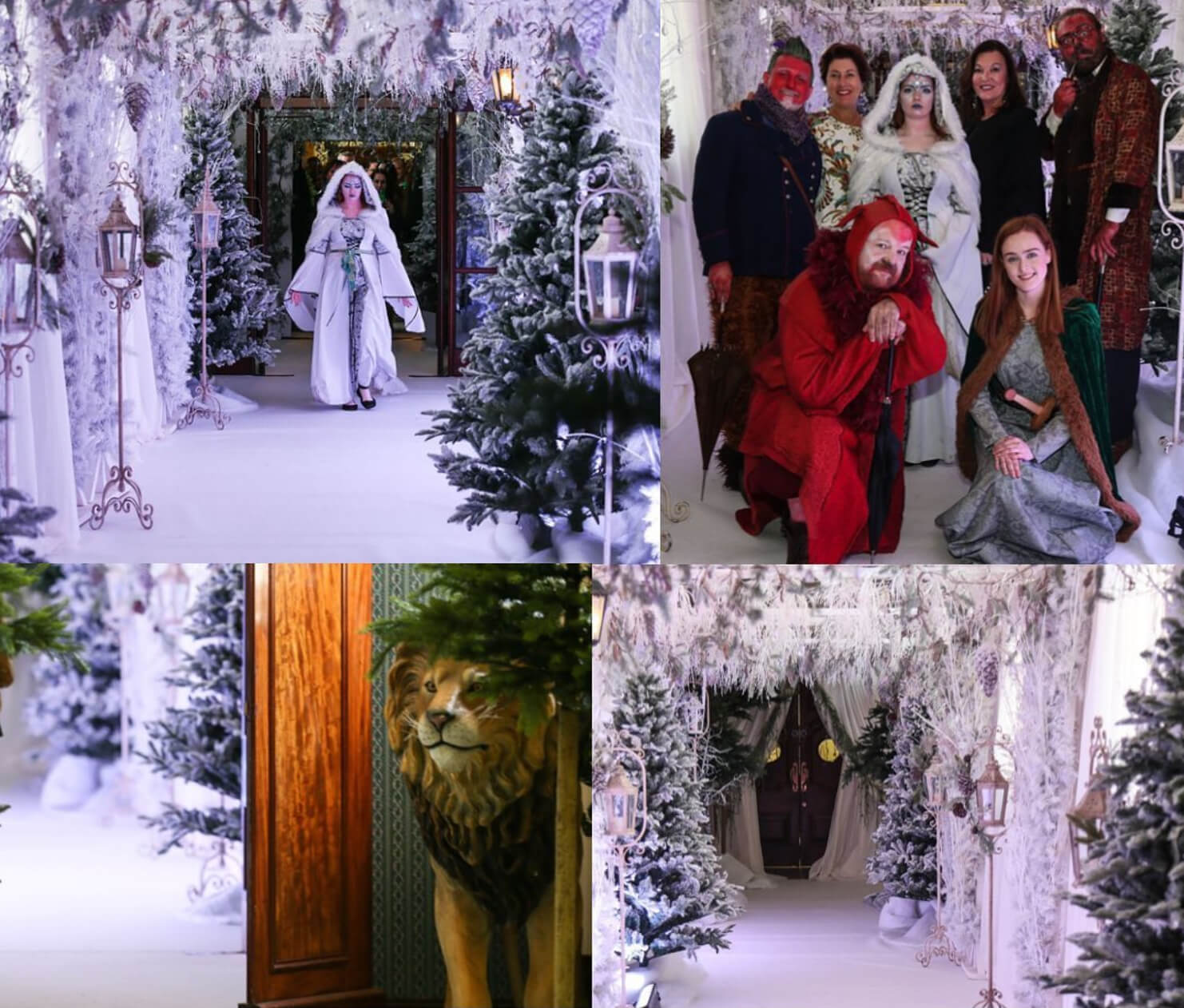 All Images: Moloney & Kelly
A Winter Classic…
Hosts Global Member Moloney & Kelly recreated an iconic literary adventure by creating "The Lion, the Witch, and the Wardrobe". Total fantasyland.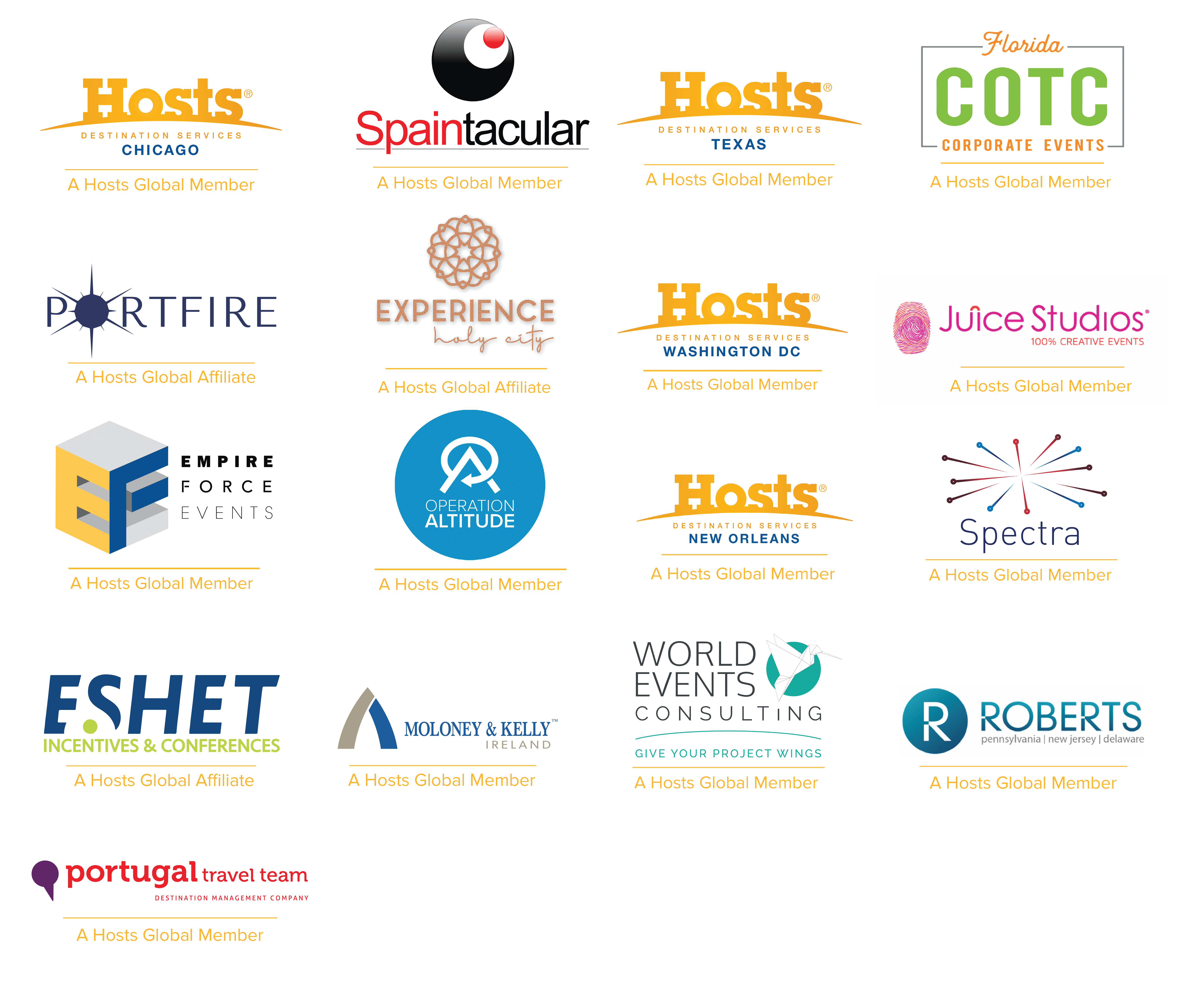 Thank to you to our contributing Hosts Global Members. Stay tuned for the next Design Edition featuring more members and beautiful decor and event tips from our Ferociously Creative team!
What's Next for Hosts Global?
We have lots more announcements coming soon!  Follow us and see.