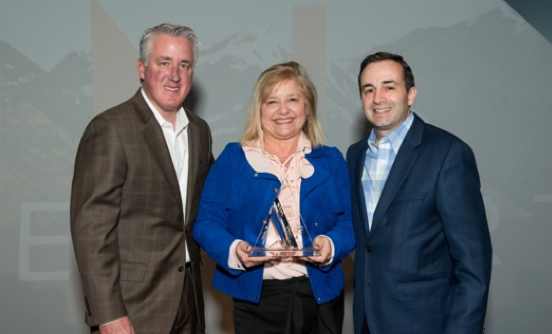 Serena Melancon, vice president of global sales was honored to accept back-to-back industry awards this month from two of Hosts long-standing partners. Serena was humbled to have received "Partner Sales Person of the Year" awarded by DMI Hotels and to accept the "Supplier of the Year" award from Experient, a Maritz Global Events Company. Both awards were presented during the Experient EnVision conference, an annual forum for internal Experient business planning and education that gathers Experient's team members, hotels and supplier partners each March.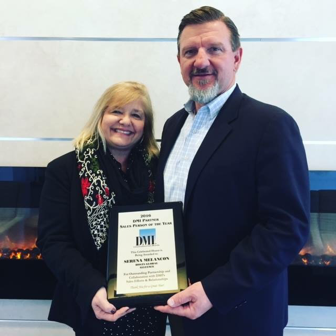 Experient determines their "Supplier of the Year" recipient through company-wide nomination and based on partnership criteria, business ethics and industry leadership. "What a thrill it was to see the shock and surprise on Serena's face", said David Peckinpaugh, president of Maritz Global Events. "We are very thankful for all that she does to support our company, our teams and our clients!"
Hosts' partnership with Experient is well established and continues to thrive. It's a privilege for our team to support Experient and be associated with such a highly-respected industry titan. We're overjoyed for Serena's prestigious industry recognition and thankful for her leadership with our valued partners around the globe.