In honor of World Creativity and Innovation Day, we'd like to highlight our Hosts Las Vegas office and congratulate them on their recent award for "Best Innovative Program under $50K" by the Association of Destination Management Executives International (ADMEI). The team received this award for their 2016 experience entitled, "Down the Rabbit Hole", an out-of-the-box teambuilding adventure inspired by Alice in Wonderland.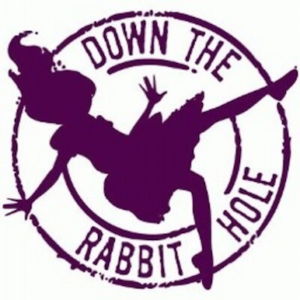 The Task: To design and produce a teambuilding event that encourages team unity and creative thinking for a multinational technology company.
The Outcome: In an Alice in Wonderland inspired setting, guests journeyed "Down the Rabbit Hole" by feeding their curiosity and surpassing expectations, one clue at a time. Subtle hints provided team building adventure and access to new entertainment throughout the evening including:
UNDER LOCK & KEY – A man dressed in a tuxedo carried a tray with a variety of different keys. Curiosity drove attendees to take a key and unlock clues hidden throughout the venue.
PERFECT PENMANSHIP – A cocktail waitress delivered beverages to guests at random with bar napkins containing handwritten messages. By following the message, attendees encountered additional adventure.
DRINK ME – The bartender recommended obscure drinks to guests. When obliged, their drink contained a note that became visible once the drink was consumed and revealed additional clues.
INCONSPICUOUS – An image of an attendee wearing an elaborate outfit was placed inside a locked box within the venue. After unlocking the picture, guests approached the attendee to receive yet another clue.
Alice in Wonderland was without a doubt the quintessential example of literary nonsense.  The tale was intended to provoke the reader's imagination – as was this teambuilding experience. "Down the Rabbit Hole" encouraged attendees to try new things, ask questions of colleagues, search for answers and enjoy the journey, just like Alice. What did guests experience when they found the queen? You'll have to contact Hosts Las Vegas to find out.
Every day is a new creative adventure at Hosts Las Vegas! #WorldCreativityandInnovationDay