As expected, the recent Corporate Event Marketing Association (CEMA) Summit held in Las Vegas July 21 – 23, 2019 was packed with tips, tools, trends, and networking to make all of our great event marketing efforts even better. As a summit first-timer, it was exhilarating to soak it all in.
But, guess what I also had my eye on?
The event details themselves. The CEMA Summit meeting planning team led by example – they threw in so many innovative experiences that engaged us, excited us and enticed us to interact and mingle more.
Here are some things that stood out the most to me:
Dine Arounds Replaced with Culinary Experiences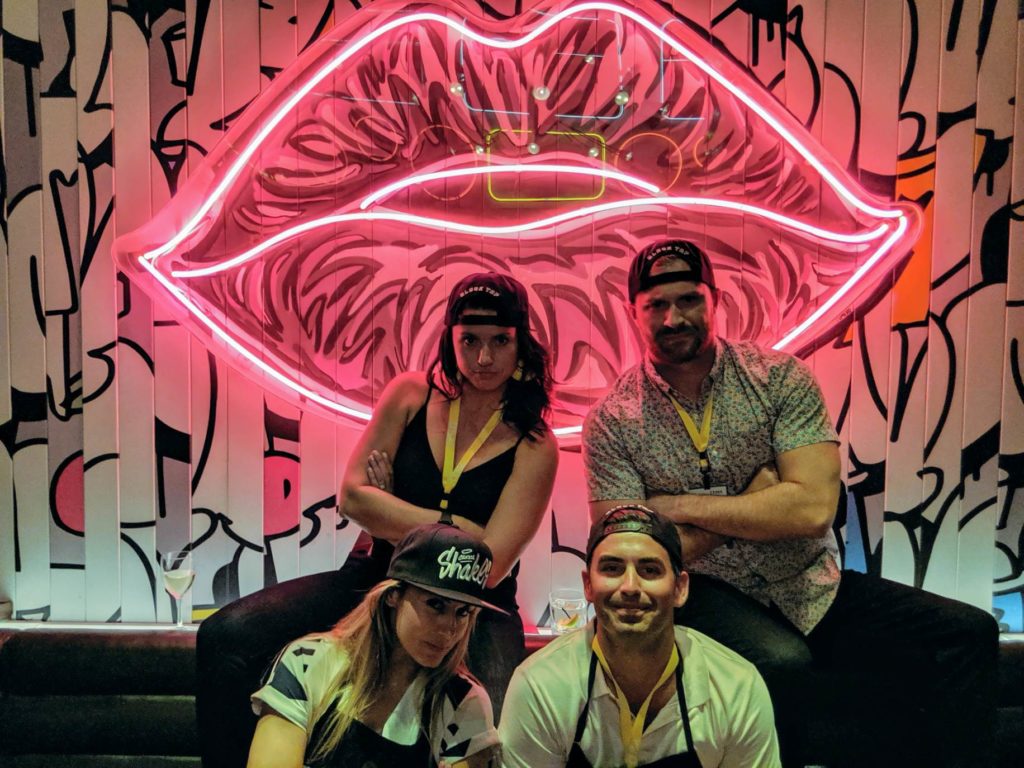 Tracey poses with her fellow winners of the milkshake competition, part of the dine around experience at The Venetian.
Instead of a dine around that highlights different menus, CEMA planners crafted interactive food experiences at the various Venetian venues. These included a pasta lesson at Factory Kitchen and a milkshake competition at Black Tap Craft Burgers & Beers. They proved what I've known all along – playing with food is fun!
They Played Matchmaker
You know how striking up a conversation with a stranger is so much easier once you know you have something in common? CEMA made breaking the ice a breeze by using Proxfinity's smart badges. We first answered a handful of questions on our smartphones. Afterwards, whenever I was close to another attendee who answered similarly, their initials would show up on my smart badge – prompting us to connect and chat about our shared answer. Introverts rejoice.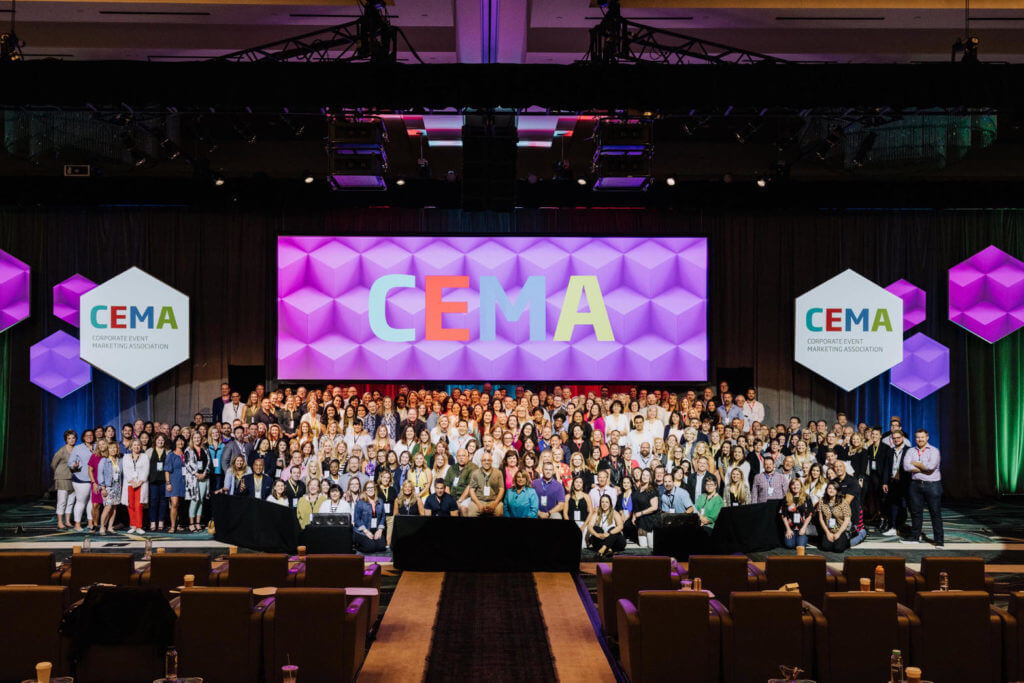 2019 CEMA Attendees
They Stealthily Collected Data to Improve Guest Experience
They are now measuring the entire tradeshow experience using digital monitors, from gauging facial expressions, the temperature in the room, booth traffic, engagement levels, registration volume and even brand exposure. The planners later will leverage this data to create next year's experience and for future CEMA events.
Sustainable Meetings = New Trees For Fire Recovery
One of the favorite things I learned at the CEMA Summit: LinkedIn's sustainability promise for meeting and conference planners. They offer a 'green meetings score card,' which includes water stations, travel carbon foot print, banquet food waste, and a corporate social responsibility activity with a local non-profit.  If your event meets all the points on the card, LinkedIn will plant five or more trees in Northern California to help the region recover from their recent fires.
Business Accessories Matter
It's the little things. Not a summit content takeaway per se, but what you carry impacts your experience. Afterall, you're lugging your bag everywhere you go. But, they're not all created equal:  Think those bags that dig into your shoulders, the laptop bag that's too skinny to fit all your items, the backpack that's too ugly to show to the public.  At CEMA, many attendees were sporting these laptop bags  – sleek, spacious, and smart. Not only does it hold all the essentials, but also keeps them organized in separate compartments.