Hosts Global appoints Jennifer Patino to Vice Chair. Kurt Paben named new CEO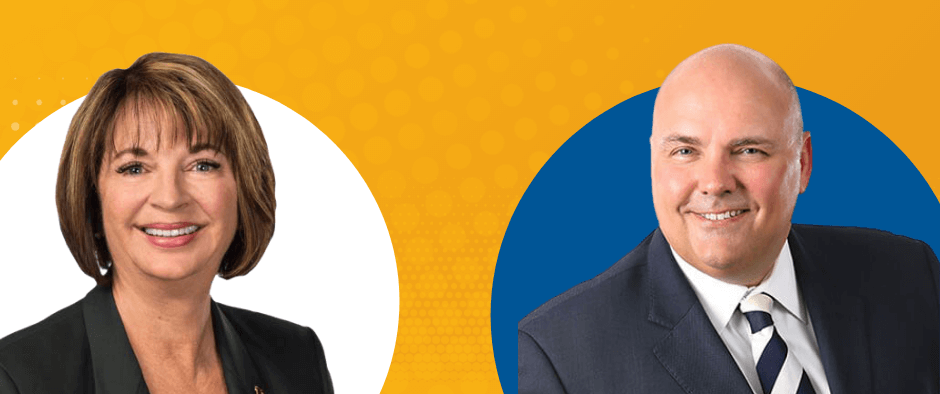 Hosts Global (Hosts) announced today that it has appointed Jennifer Patino, Hosts current CEO, to the new role of Vice Chair. Kurt Paben, Hosts current president of global sales & marketing, has been named the company's new CEO effective January 1, 2022.
The timing of this decision aligns with Patino's goal to prepare for her eventual retirement while ensuring that the organization continues to build on its strong foundation and culture. In her new role as Vice Chair, Jennifer will focus on the transition of leadership to Paben and leading growth and culture initiatives. "Leading Hosts for the past 11 years has been the highlight of my professional life," said Patino. "I am so proud of the team we have assembled and the culture we have built together. The quality of work we have done for our clients is the best in the industry and the Alliance we have built is without equal. It's been an amazing and rewarding run for me. Hosts is just getting started."
Patino's accomplishments as CEO have been remarkable. She led the rebranding of Hosts Global, created a fresh new industry solution and took a domestic company international. The globalization of Hosts delivered on the value proposition for clients and team members alike, creating a best-in-class global DMC brand to support client needs anywhere with expertise and confidence.
"Hiring Jennifer Patino to lead Hosts 11 years ago is one of the best decisions I have ever made," said Frank Andrews, Hosts Global's Chairman. "She is a visionary, and a brilliant and compassionate leader."
During Patino's tenure as CEO, Hosts opened several new offices including Chicago, Seattle, Southern California, San Antonio, and Austin, adding to their existing footprints in New Orleans, Washington DC, Baltimore, and Las Vegas. She also conceived and created the Hosts Global Alliance from scratch, a consortium of DMCs that represents over 250 destinations around the world.
Patino's speed, confidence, and decisiveness allowed Hosts to be nimble and adaptable to the industry's rapid changes. Her passion to create and foster a great culture with values-based goals has led a dynamic team commitment and innovative approach to industry challenges and opportunities.
Patino has also actively participated in the hospitality industry, including serving on the board of directors of ADMEI in various roles including president.
"This is an exciting time and the perfect moment to transition the leadership to Kurt" said Patino. "He's the right person at the right time to take Hosts to all new levels. I am pleased and grateful that he has accepted the baton as CEO and look forward to watching Hosts soar under his leadership."
Prior to joining Hosts, Paben was widely recognized for his event expertise and success within the loyalty industry. Paben was instrumental in the strategic growth and eventual sale of Aimia's (formerly Carlson Marketing) events business, where he served as president. Subsequently he expanded Aimia's consumer loyalty solutions and commercial operations across the globe. A tireless champion for the events industry, Paben has participated in several industry boards, including two terms as the SITE Foundation president and currently serves on the executive committee for The Above & Beyond Foundation.
"I'm grateful for the opportunity to lead this incredible organization into the future as Hosts continues to be a trendsetter, thought leader and trusted advisor. Our foundation is strong and I'm looking forward to building on Hosts' incredible momentum and creative talents to elevate our approach and delivery of best-in-class destination management services worldwide," said Paben.
"Kurt's extensive executive experience in the events industry made his selection as our new CEO a natural choice to lead Hosts," said Andrews. "His expertise with sales and go-to-market strategies for the company allowed us to navigate the pandemic successfully and plan for the future. We are in great hands with Kurt."
 About Hosts Global
Hosts Global is a strategic partner for meeting and event planners worldwide. We help visionary planners deliver meaningful, memorable, and motivating group experiences in over 250 destinations around the globe. Across our destinations, Hosts' DMCs are known as the local expert, weaving ferocious creativity and intention into every moment, from event design and production to team building programs and everything in-between. For more information about Hosts Global solutions, visit Hosts-Global.com.
Media contact:
Kate Duzan
Director of Marketing
kate.duzan@hosts-global.com