(April 1, 2023) – Hosts Global, a strategic partner for meeting and event planners worldwide, today announced they are bringing on Tina Gaccetta as their Sr. Vice President of Global Sales and Marketing. Gaccetta brings 20+ years of experience providing strategic advisory and operational excellence for corporations, as well as her passion for event marketing, designing and producing large-scale productions, conferences, sponsorships, and incentive events that deliver on the attendee expectation and Client ROI. Gaccetta's special talent lies in building high-performance teams that can deliver strategic, scalable growth across portfolios.
Gaccetta's background includes deep cross-industry experience serving F500 brands with a proven ability to build high-performance teams and lead in crisis scenarios. She is well-versed in all areas of strategic marketing: Event and Client portfolio and sales strategy, Content Strategy, Sponsorships Marketing and Experience, Sales Channel/Alliance, and Employee Enablement and Engagement.
Gaccetta believes in building client relationships and collaborations with the ability to ideate and deploy innovative marketing and event solutions that excite target audiences in alignment with revenue and brand objectives.
"We are thrilled that she's excited to join Host Global, and help us deliver exceptional experiences to all our clients." Kurt Paben, CEO of Hosts Global said. "Tina is well respected in the industry. She will be a tremendous asset for our customers and our company."
"I am excited to be on the Hosts team while helping them achieve their mission of expanding the reach of exceptional event experiences, putting customers first and delivering flawless, memorable events that make Hosts Global the go-to resource for Destination Management Services anywhere in the world" said Tina Gaccetta.
Gaccetta officially joined the Hosts Team on April 1st, 2023 and has hit the ground running.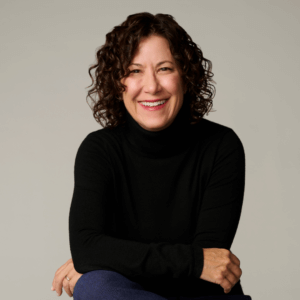 ###
About Hosts Global
Hosts Global is a strategic partner for meeting and event planners worldwide. We help visionary planners deliver meaningful, memorable, and motivating group experiences in over 300 destinations around the globe. Across our destinations, Hosts' DMCs are known as the local expert, weaving ferocious creativity and intention into every moment, from event design and production to team building programs and everything in-between. Agenda meets imagination: whatever and wherever you're planning next, we'll help you dream it, design it, and do it. For more information about Hosts Global solutions, visit Hosts-Global.com.
Media contact:
Kate Duzan
Director of Marketing
kate.duzan@hosts-global.com