Hosts Global is honored to be a recipient of Northstar Meeting Group's Stella Awards.   This year, Hosts Global was awarded the Gold for Best DMC in the Midwest region, and was named finalist for Best DMC in the Northeast region.  
"The meetings industry in the U.S. and around the world has come back in a big way, due in large part to the commitment to excellence demonstrated by the 2023 Stella Award winners and finalists," said Loren Edelstein, Vice President and Content Director for Northstar Meetings Group. "Congratulations to all of our nominees who are delivering the kind of return on experience meetings industry stakeholders require." 
"2022 was a remarkable year for our Midwest team, and we have so much to be proud of.  We far surpassed goals, created memorable moments, and solidified long-lasting relationships with clients, partners and each other. Everyone demonstrated tenacity, operational excellence, collaboration, and most of all kindness through all of it," said Hosts Global's VP of Sales, North Central, Ann Nichele. "We are beyond proud of this incredible recognition and will continue to raise the bar."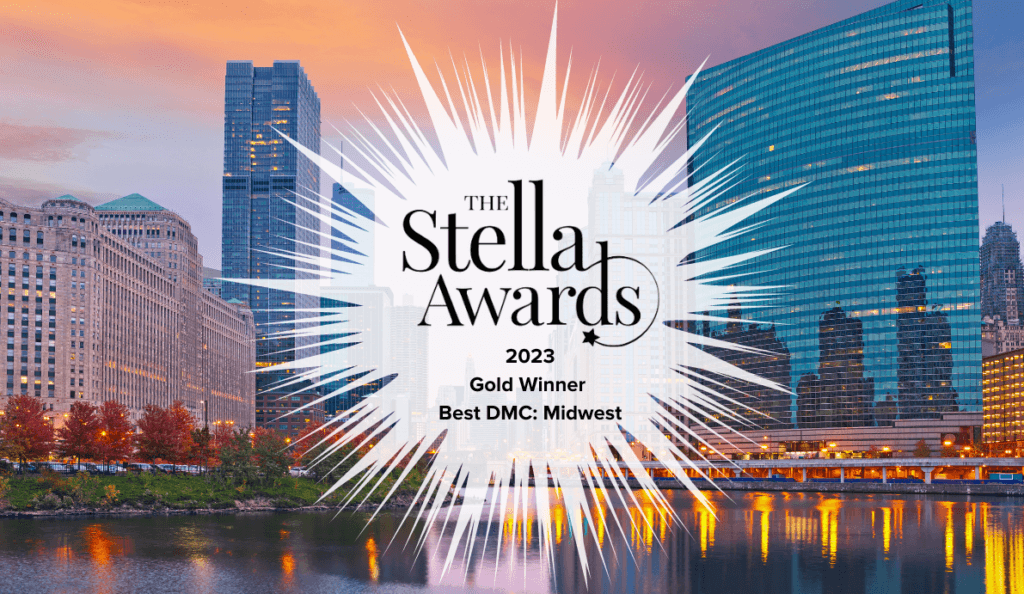 This year, nearly 10,000 votes were cast from around the world for the 770 destinations, hotels and service providers nominated in 16 categories across six regions in the United States and worldwide. Winners were selected for achieving overall excellence, superb food and beverage, professionalism of staff, sustainability initiatives, and other critical aspects of the meetings and events experience. Two of the most popular categories among nominees and planners this year were "Best Décor/Design" and "Best Event Space," continuing to demonstrate the importance of innovative event design to meeting planners and their stakeholders. 
"Celebrating the Gold Stella Award is a tremendous honor, made possible by our invaluable partnerships in Chicago and Louisville by our Hosts Global offices," stated Jennifer Carlisle, Senior Director of Marketing. "The strong bonds cultivated in the Midwest have been instrumental in Hosts' ongoing success!" 
To discover this year's Stella Award winners, or to learn more about the awards program, click here.  
About Northstar Meetings Group  
Northstar Meetings Group is the leading B-to-B information and marketing solutions company serving all segments of the business meetings, events, sports and incentives market — including full- and part-time meeting planners, as well as corporate, association, sports and not-for-profit decision-makers, and incentive professionals — facilitating their professional development and achievement of business goals. The company's influential brands — Meetings & Conventions, Successful Meetings, Associations Meetings International, Meetings & Incentive Travel, Meeting News, Incentive and SportsTravel — currently serve over 500,000 active meeting and event planners and incentive professionals, across an integrated suite of data, digital, events and print products. For more information, please visit NorthstarMeetingsGroup.com. 
About Hosts Global: 
Hosts Global is an award-winning, full-service destination management company (DMC) with over 65 years of experience. With a presence in more than 300 captivating destinations worldwide, Hosts Global provides unparalleled access to local knowledge and creates legendary moments for meeting and event planners. #LETUSBEYOURHOSTS and discover sophistication and innovation in the world of Destination Management. 
For more information about Hosts Global, please visit hosts-global.com.