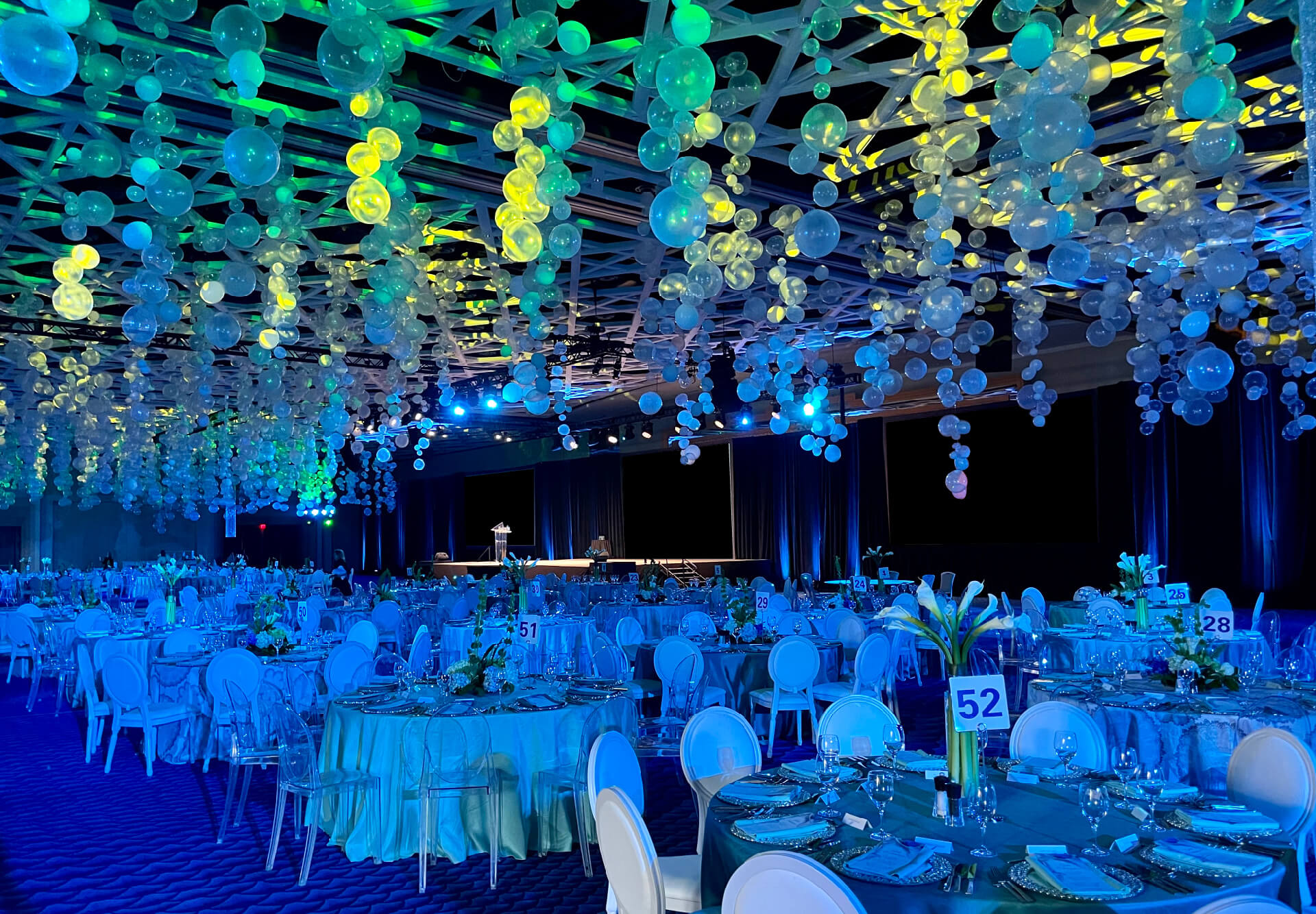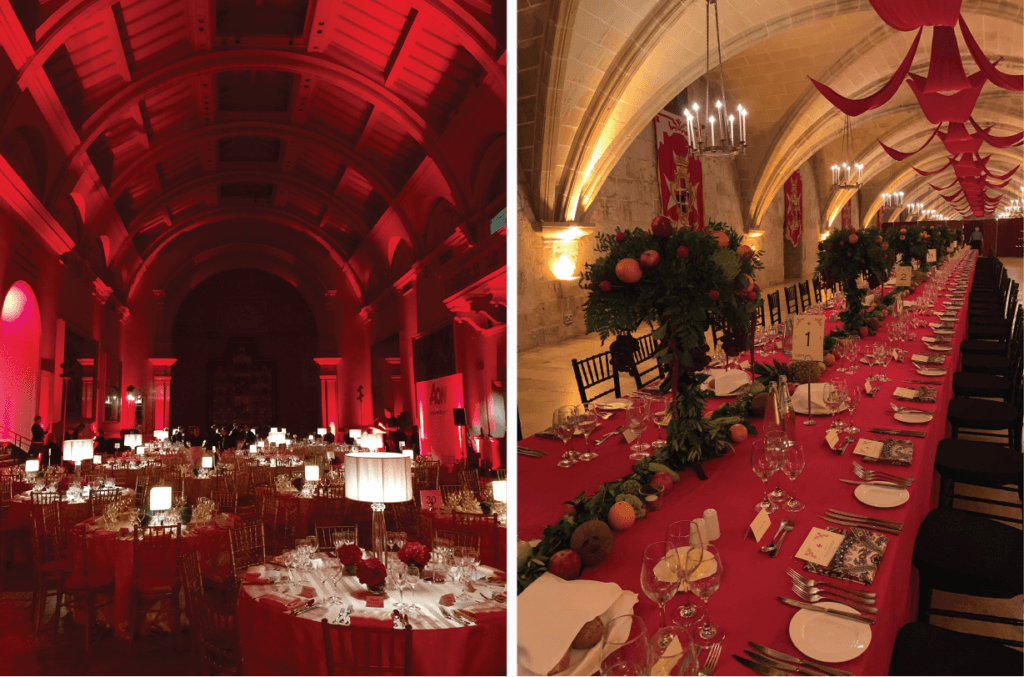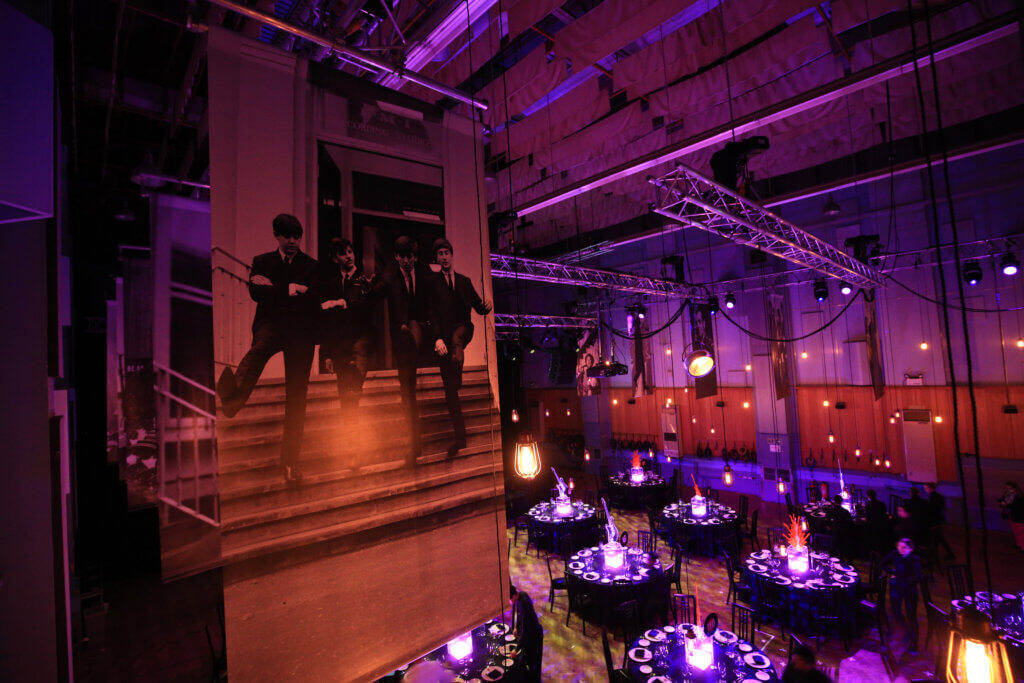 1st Image: Cacique  |  2nd Image: Spectra  |  3rd Image: Cacique | 4th Image: Spectra | 5th Image: Colours of Malta | 6th Image: Spectra
SETTING THE TONE
Welcome to Hosts Global's "The Design Edition". Here we get to talk about all design trends, color schemes, extraordinary entertainment, and more of what goes into an event. You know, the fun stuff.
This month we are showcasing a few aspects of events that set the tone – food, decor, and of course lighting. Let's see how some of our members create ambiance through light, florals, food, and vibrant seating and tablescapes.
Cacique brings the Bahamian sea inside in this under the water fantasy. Spectra lights up architecture making it a focal point and tables that glow.  Colours of Malta sets a long table to accentuate the space.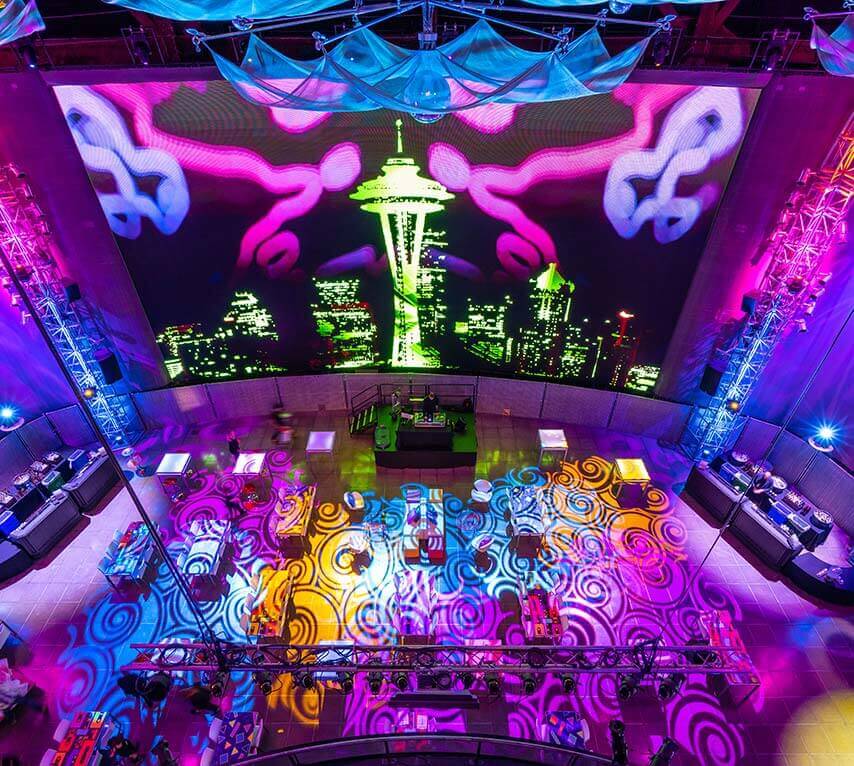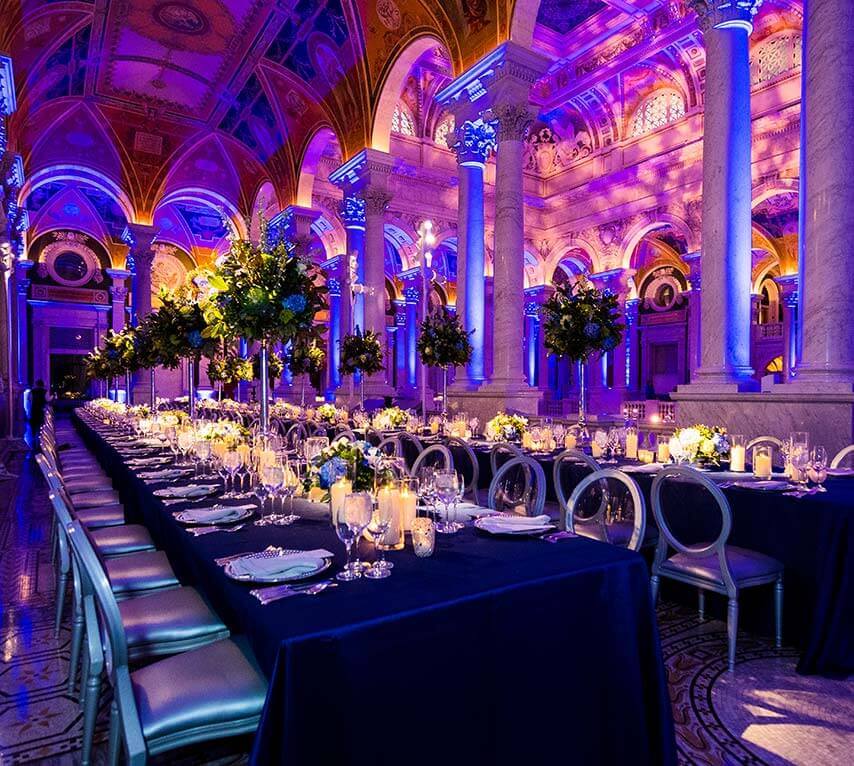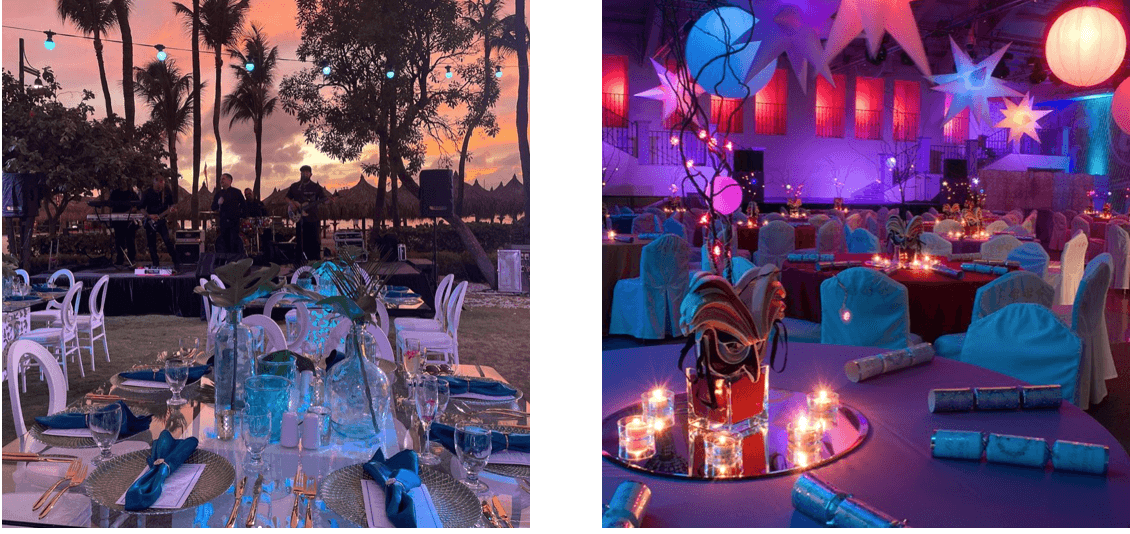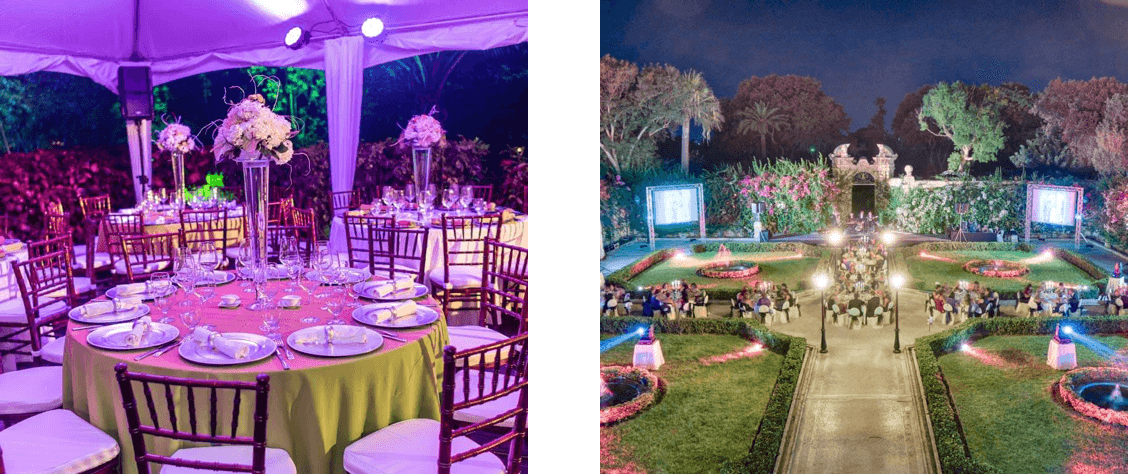 1st Image: Moloney & Kelly | 2nd Image: Hosts Seattle  |  3rd Image: Hosts Washington DC  | 4th Image: World Events Consulting  |  5th Image: DePalm Tours Aruba  |  6th Image: Spaintacular  |  7th Image: Group Services Inc.  |  8th Image: Hosts New Orleans  |  9th Image: Barefoot Holidays  |  10th Image: Colours of Malta
LIGHTS. CAMERA. ACTION.
Lighting not only provides the focus for an event, it also makes an event memorable with the moods it triggers.These destinations sizzle on their own- but when they are all aglow- these spaces are simply transformed. It's not a secret that lights can add drama and flare to your eventscape – but it is always a good reminder how to really create an ambiance, showoff your event's color scheme, and highlight areas that pop with a little lighting magic. Hosts Global Members Moloney & Kelly, Hosts Members Hosts Seattle, Hosts DC, World Events Consulting, DePalm Tours Aruba, Spaintacular, Group Services Inc, and Hosts New Orleans bring the drama in the best way possible with these bright colored hues making their event the star.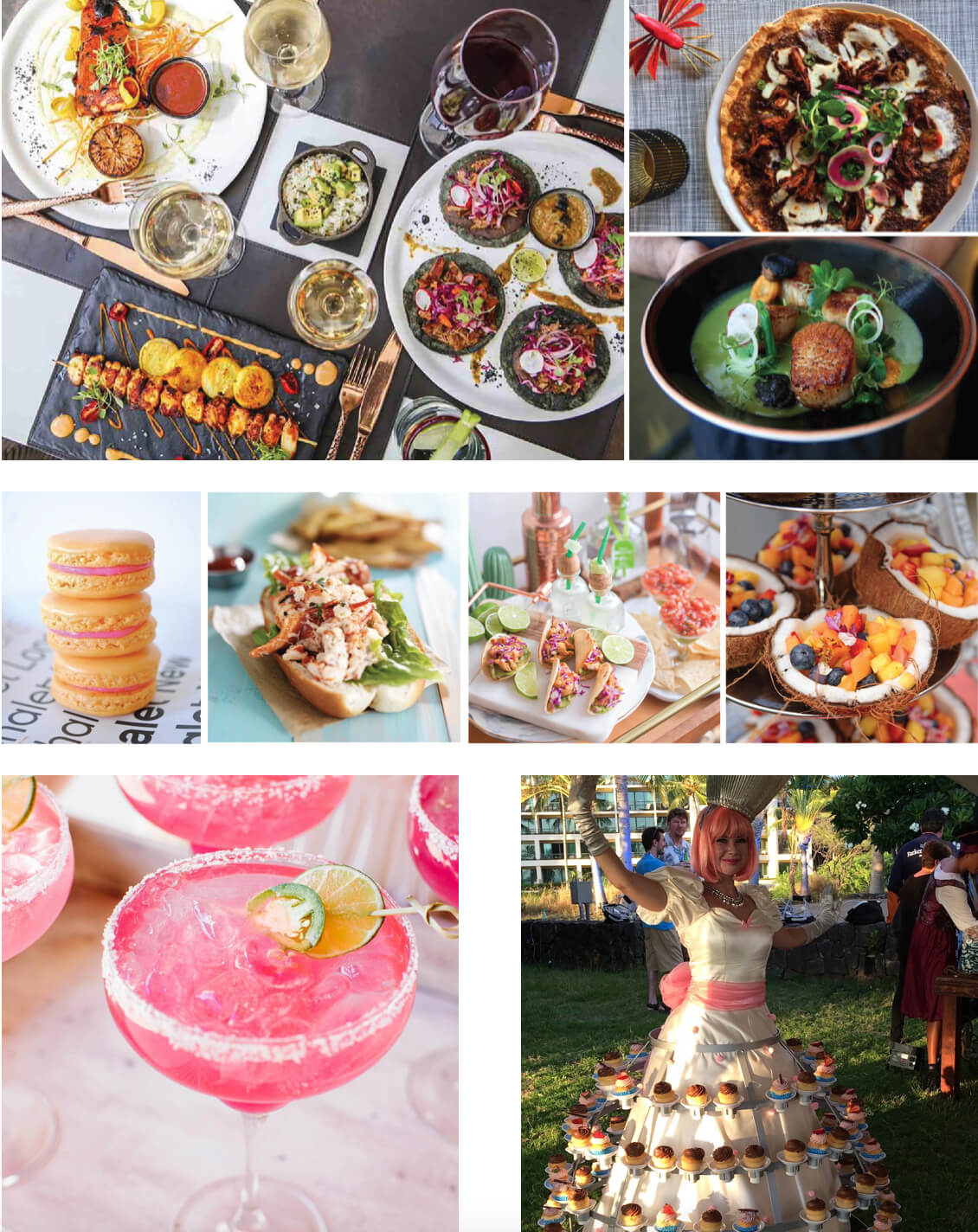 1st Image: IVI DMC  |  2nd and 3rd Images: Experience Houston  | 4th Image: Juice Studios  |  5th and 6th Images: COTC  |  7th Image: Cacique  |  8th Image: Juice Studios  |  9th Image: Island Style Innovations  | 10-12th Images: IVI DMC | 13th Image: Experience Holy City
Food that's pretty and delicious- it's ok to go for seconds
If there is one thing we know about food, it can't just taste good– it has to be surprising, colorful, delectable, and well, pretty doesn't hurt either. The art of gastronomy elevates any event – food that is art becomes a statement. These Hosts Global Members' menus will leave your guests speechless (probably because they are too busy tasting everything). From twists on traditional Latino cuisines with IVI DMC and Experience Houston, perfectly pink shrimp and seafood delicacies with COTC, deserts that are art with Island Style Innovations and Cacique, dishes that incorporate history with Experience Holy City, and of course cocktails that pop in color and taste with Juice Studios. These dishes and drinks are not only delicious- but also serve as decor- that you can eat!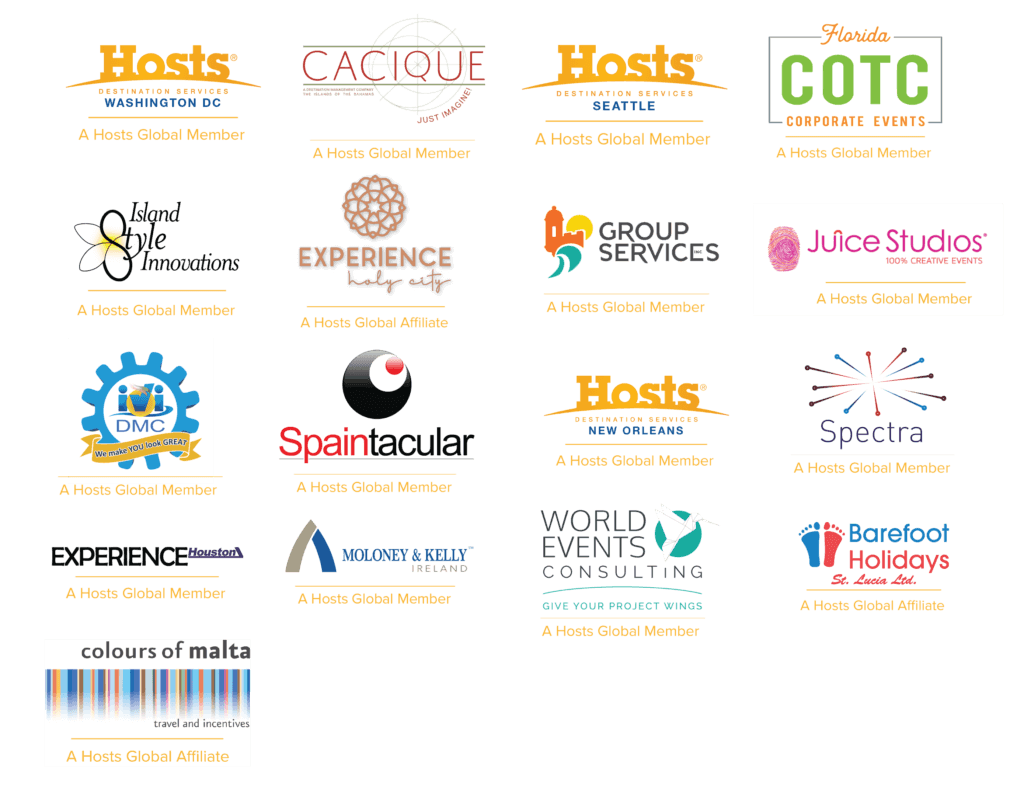 Thank to you to our contributing Hosts Global Members. Stay tuned for the next Design Edition featuring more members and beautiful decor and event tips from our Ferociously Creative team!
What's Next for Hosts Global?
We have lots more announcements coming soon!  Follow us and see.