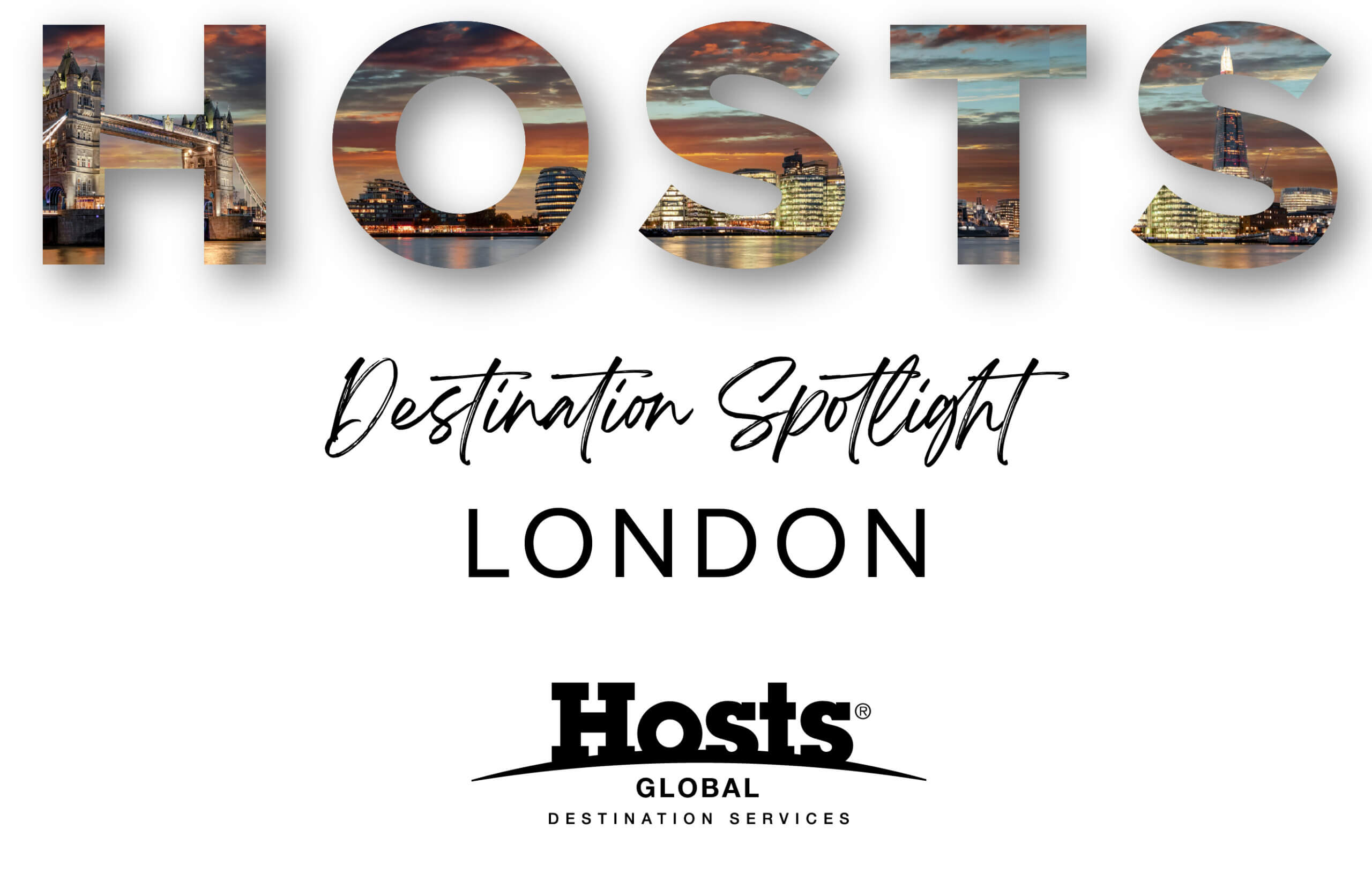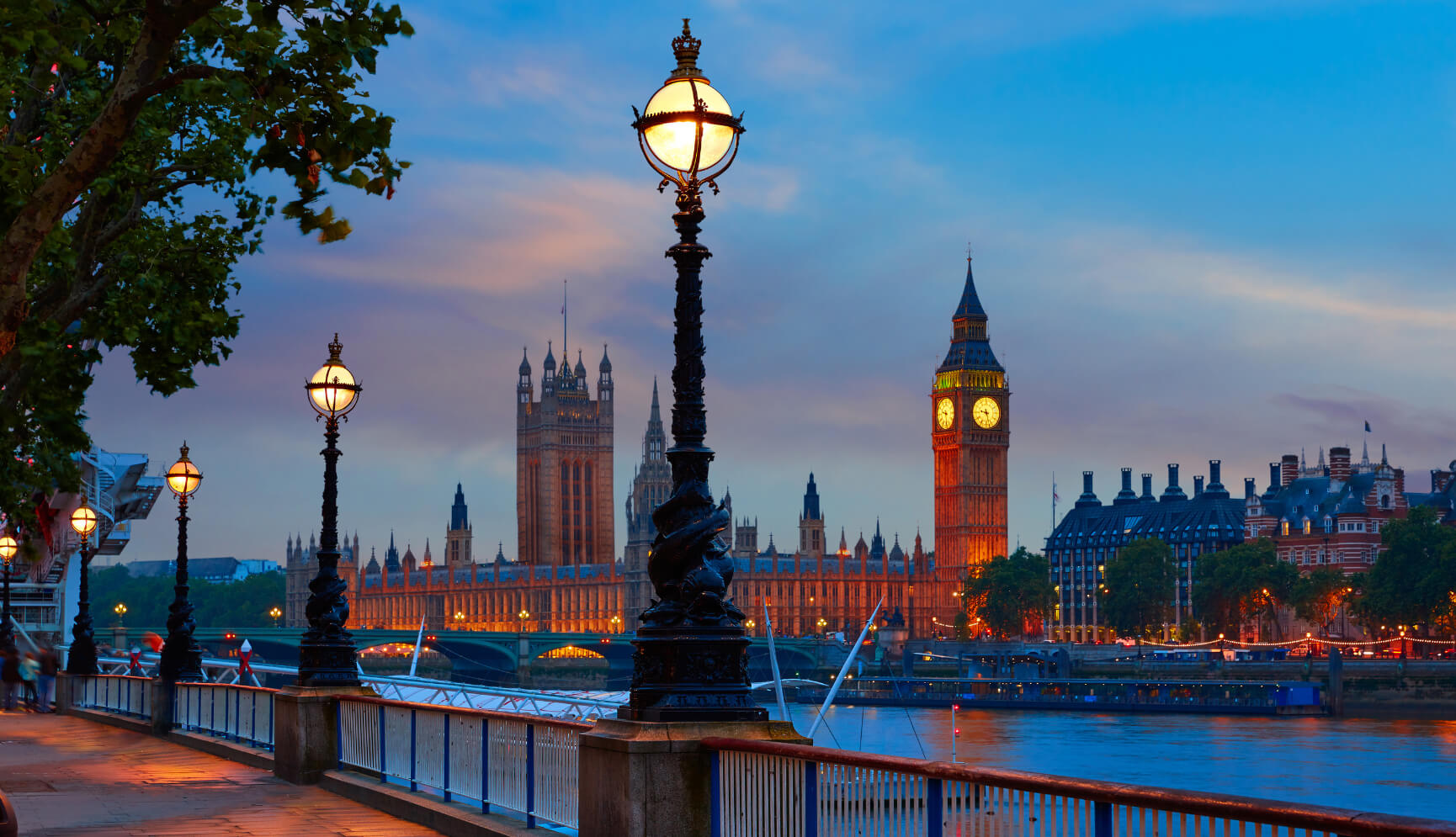 Keep Calm…and go to London…
The capital of the United Kingdom is a thriving multicultural metropolis. The contrast between the spectacular historic sights, the bustle of a big city, and the lively cultural and foodie scene makes London an iconic, intriguing and exciting destination. There's the amazing theatre, the quiet squares and parks, lively nightlife and the different neighborhoods with their own historic links to the past and characteristics. There is so much history, tradition, pomp and ceremony while being culturally diverse with lots of fantastic new architecture and modern thinking. London is built on commerce and gave the world modern banking, the stock exchange and insurance and even now remains the world's hub for the financial, technology and fashion industry.
As we focus on What's New, we recognize the investment and development across the city. The Battersea & Nine Elms redevelopment is home to some of the embassies and an exciting entertainment riverside development. There's Olympia in West Kensington, getting ready for its next 130 years and undergoing a $1.4 billion (£1.3 billion) investment with a focus on exhibitions, events, entertainment and the arts including a 1,500 seat theatre and two new hotels. London is a gateway to other parts of the UK and Scotland is within easy reach by flight or by taking one of the brand new trains that are now running from London's Kings Cross to Edinburgh.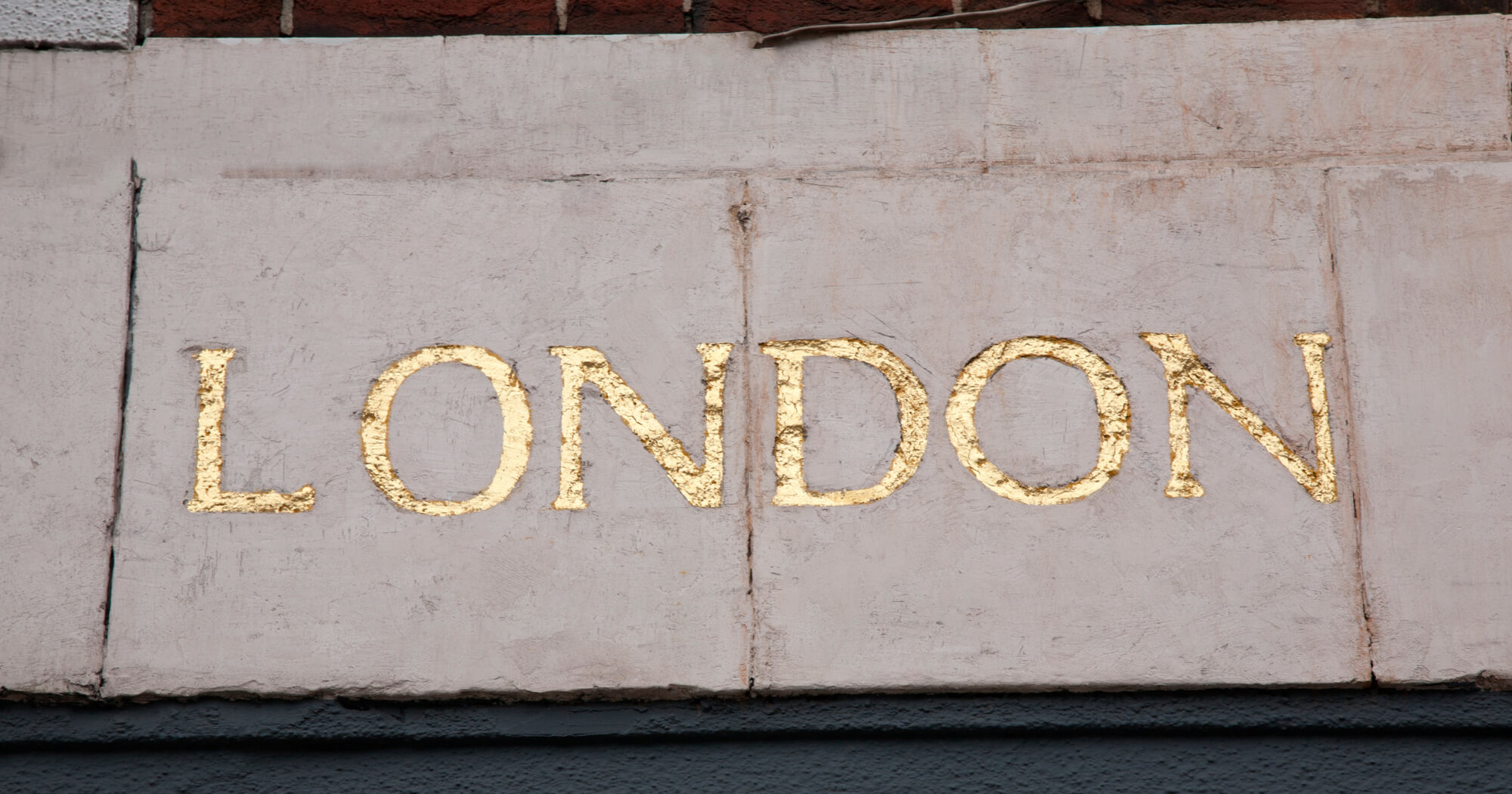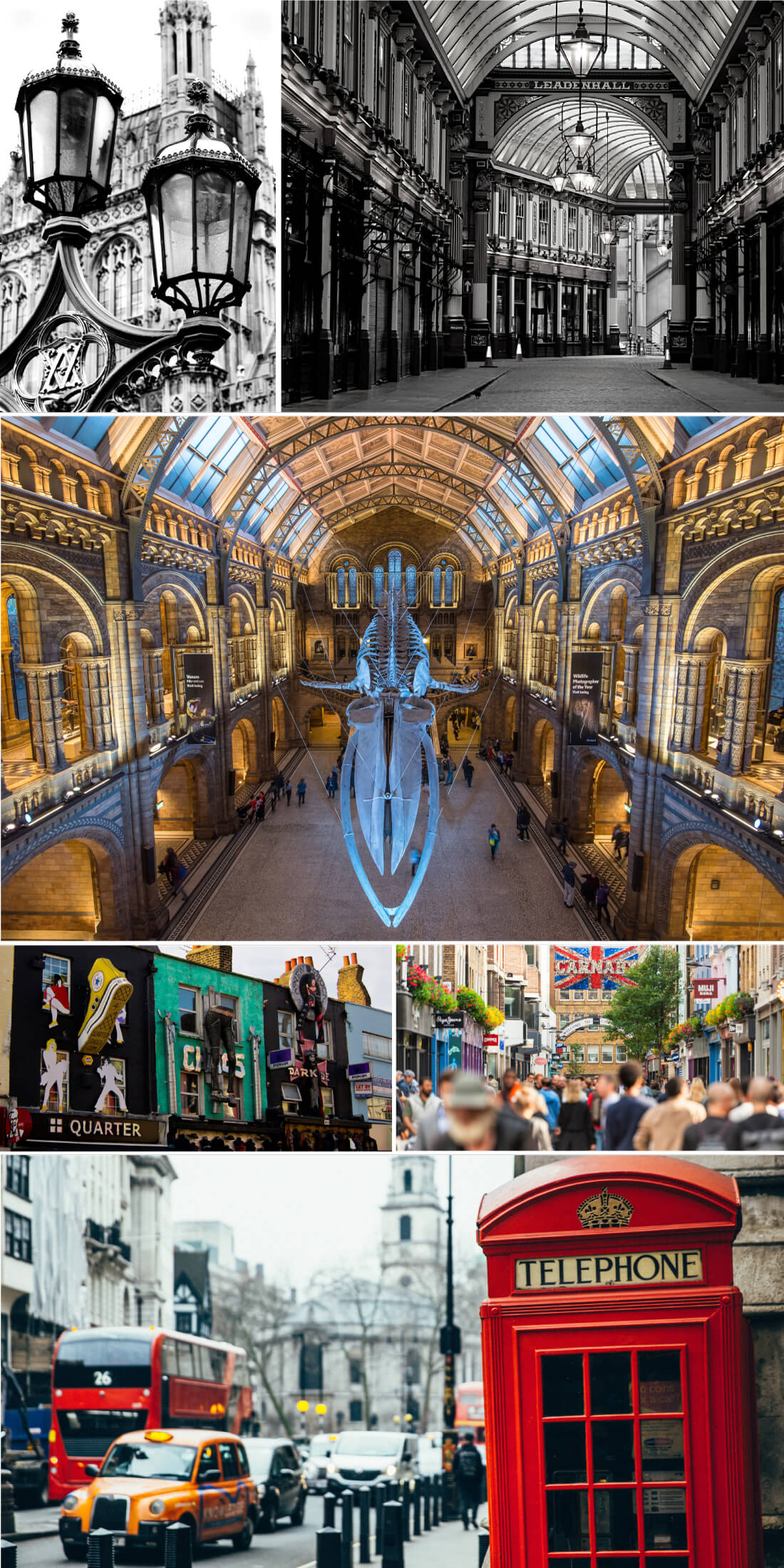 ---

---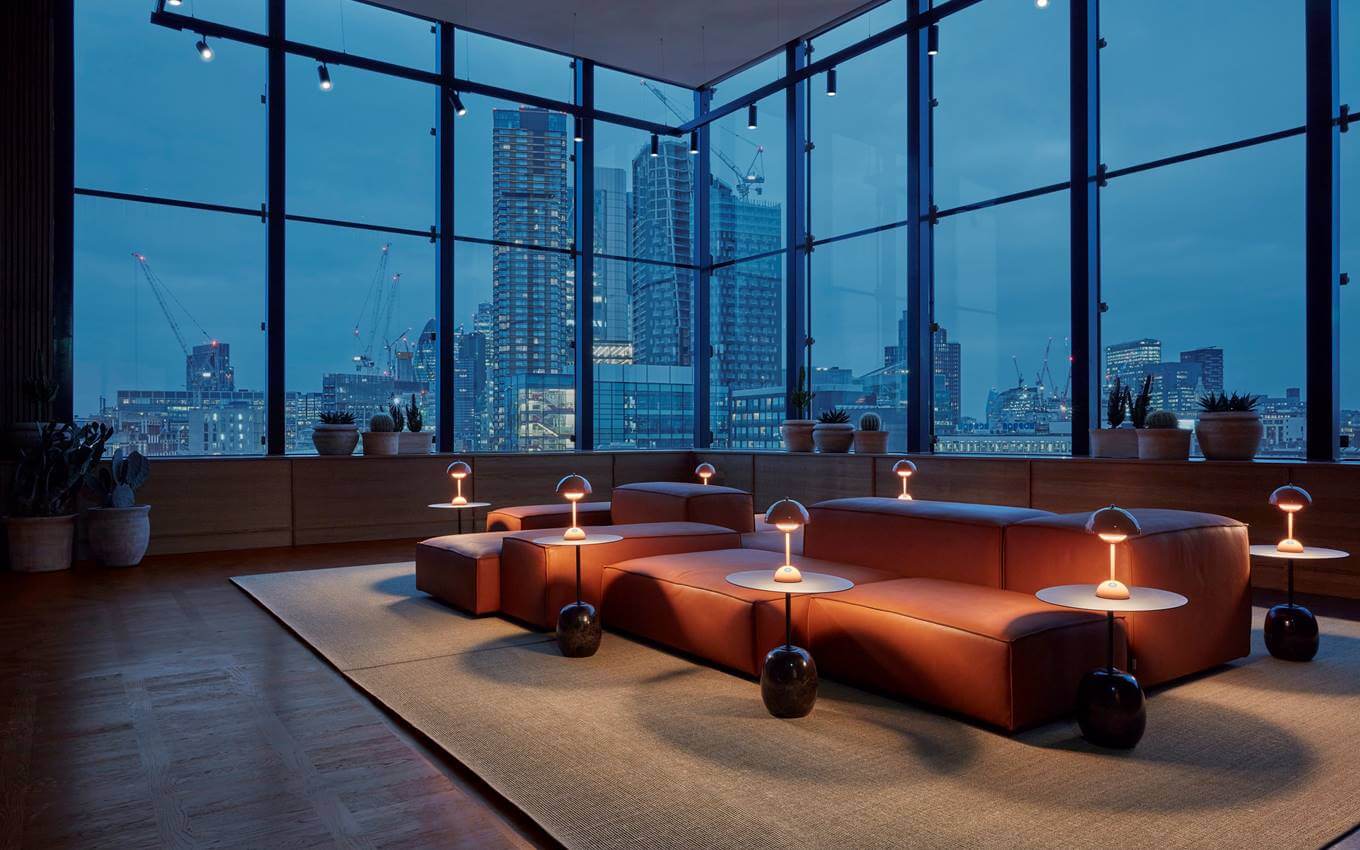 ONE HUNDRED SHOREDITCH
An independent spirit of a hotel at the social heart of evolving Shoreditch … 
Just opened in 2022! Located in a prominent position on Shoreditch High Street, One Hundred Shoreditch is home to 258 bedrooms, six restaurants and bars including Goddard and Gibbs, an all occasion restaurant, wine bar and take-out hatch specializing in seafood, Seed Library, a cocktail bar by renowned bartender Mr Lyan and a rooftop bar and terrace with panoramic views across East London.
The bedrooms and suites at One Hundred Shoreditch are designed to be your retreat from the vibrancy and energy of the hotel's restaurants and bars, providing headspace and calm in the heart of Shoreditch allowing you to disconnect from the outside world.
All of the bedrooms have a pared back design with neutral colour schemes, comfy seating, hybrid dining and workspaces and bespoke art by Jacu Strauss, the creative director.
The Suites are furnished with a mix of bespoke and vintage pieces and open onto expansive, private terraces with views of East London toward the city skyline.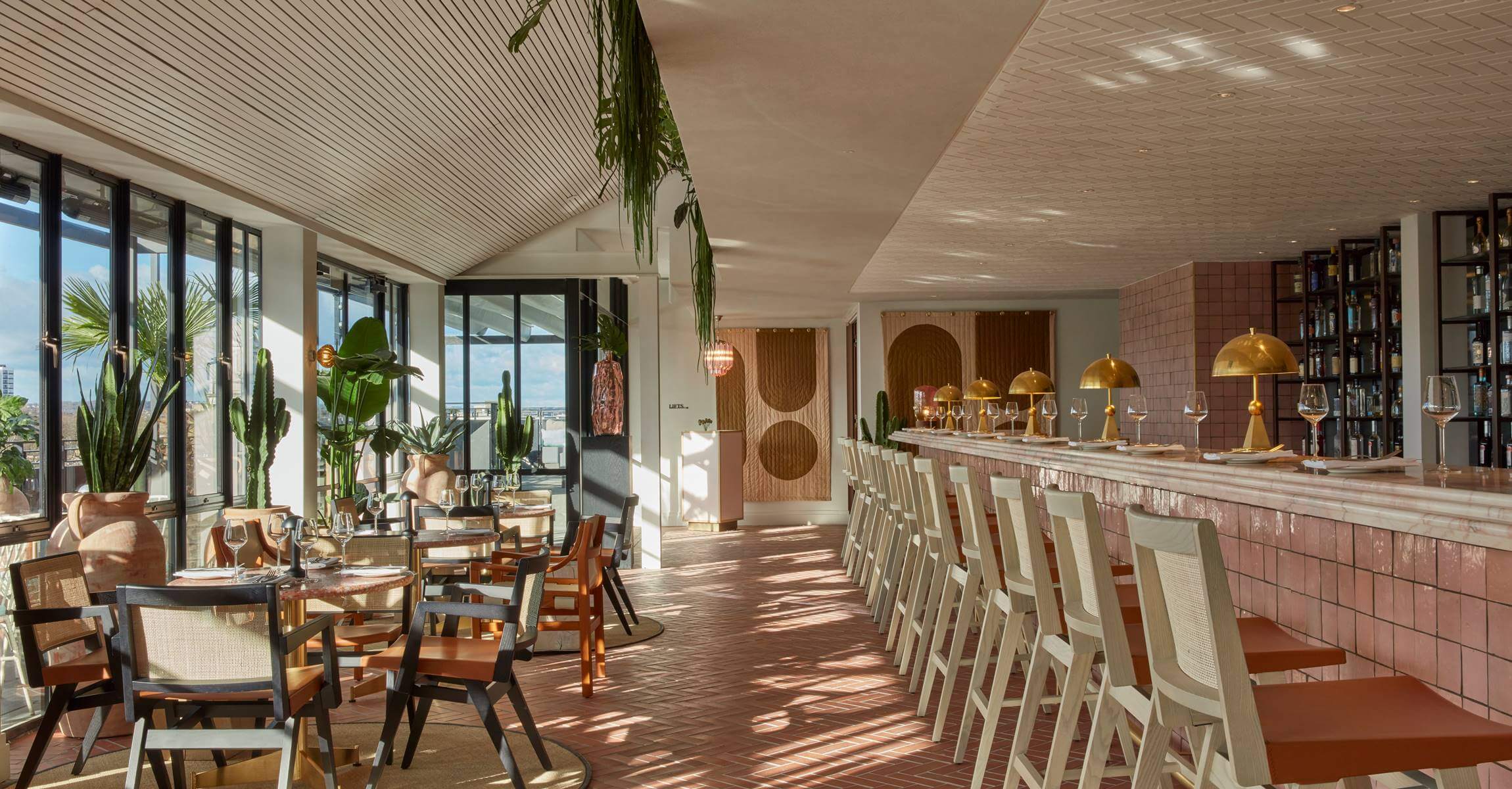 ONE HUNDRED SHOREDITCH
From the top of the Roof… 
The Rooftop at One Hundred Shoreditch takes inspiration from Palm Springs and feels like a playful, Californian escape in East London with its pink colour scheme, lush succulents, cacti and panoramic views from the outdoor rooftop terrace. The Rooftop bar and terrace can be hired for group and private events, with bespoke menus, cocktails and views of East London.  The Rooftop at One Hundred Shoreditch is a perfect venue for a party for up to 350 guests!
---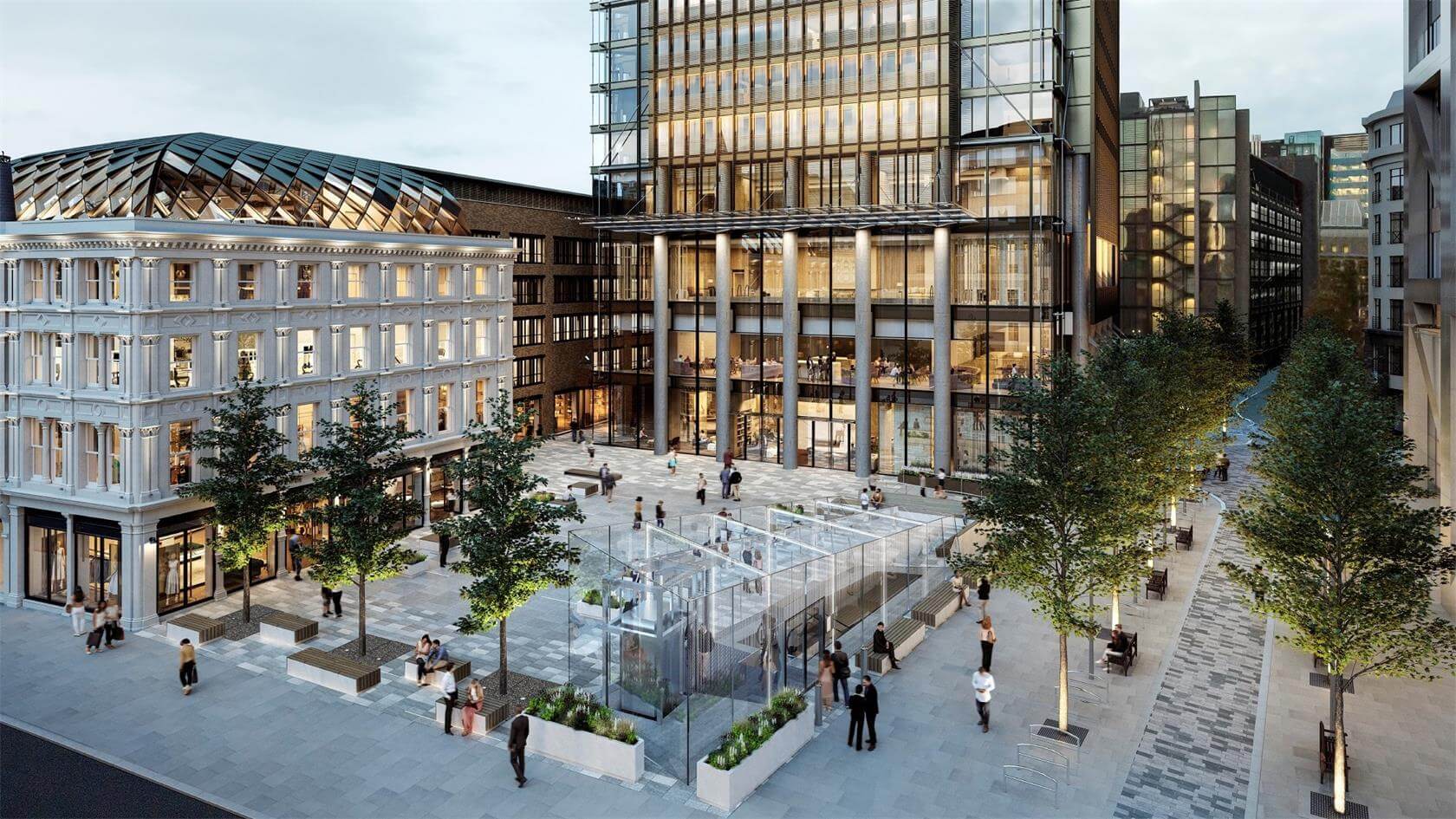 PAN PACIFIC HOTEL
In the Middle of it All…
The first European outpost of the Pan Pacific Hotel Group is located in the heart of the City of London, just moments away from many of London's important landmarks. Its 237 bedrooms (including 43 suites) are serene and modern echoing the interior design of Yabu Pushelberg seen throughout the property. Incredible dining options that pay homage to Southeast Asian cooking traditions will transcend your tastebuds. And the spa and wellbeing destination floor will help you focus your body and mind. It is dedicated exclusively to holistic health and featuring the most technologically advanced hotel gym and facilities in London and here to enhance the visitor experience. With nine flexible meeting and event spaces and a 400-guest capacity ballroom, the Pan Pacific London offers a world-class event location for all requirements.
---
THE GANTRY
A premier vantage point in East London… 
Find this hotel in Stratford amid music, art, dining, and nightlife. Queen Elizabeth Olympic Park, Westfield shops, and Hackney Wick are all on their doorstep. The Gantry London (Curio Collection's fourth property in London), with its facade inspired by New York's Flat Iron Building, offers a stunningly designed hotel of 291 rooms across 17 floors, an artisan food market, restaurants, bars and events. Created with the local community in mind, the Gantry is an eating, drinking, travel and social destination in one, and has the highest rooftop bar and terrace in East London situated on the 18th floor with DJs and live music.
---
---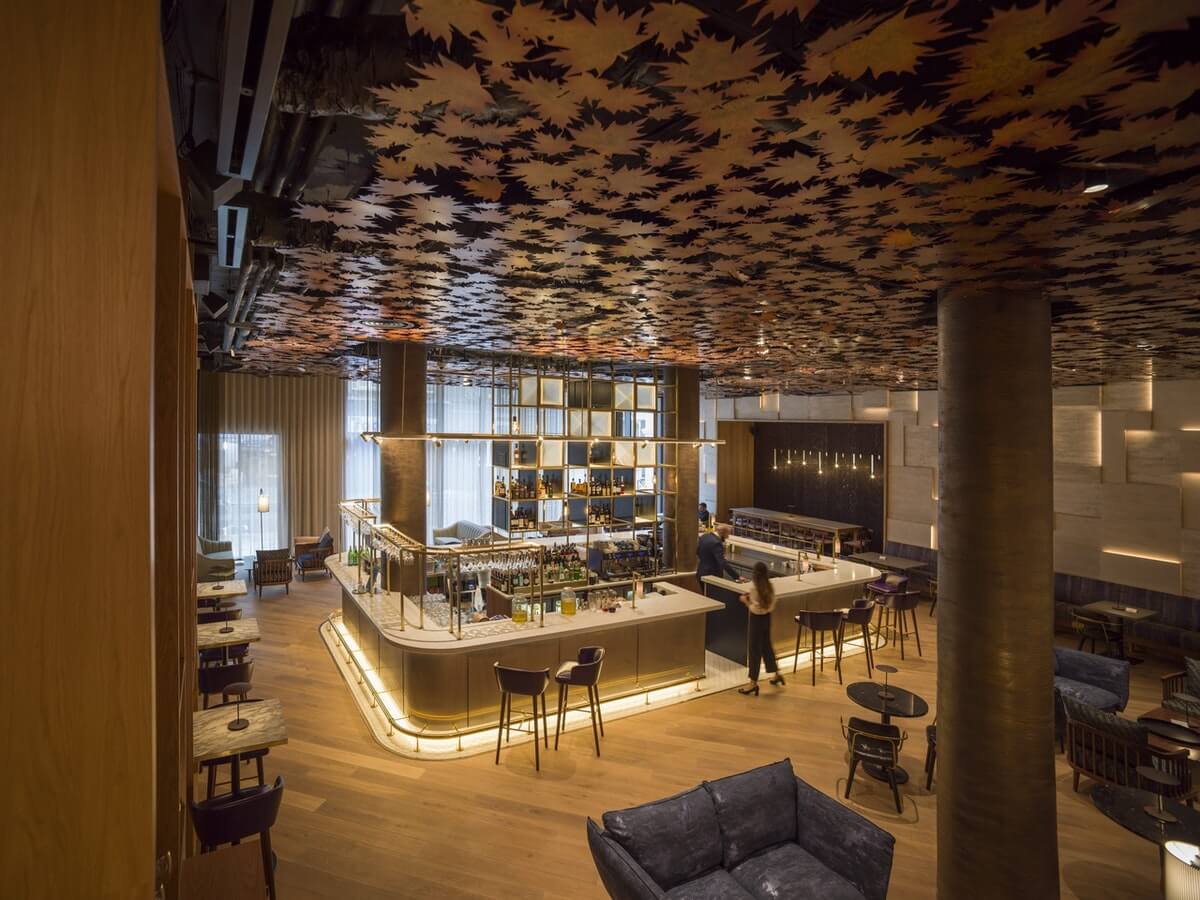 MIDDLE EIGHT
East Meets West Luxury… 
Middle Eight in Covent Garden is more than a place to stay, it will inspire and delight the people who come through their doors. With 180 rooms (of which 12 are suites), the hotel is part of a collection bringing guests lifestyle luxury with purpose. Offering luxurious, vibrant selections, the hotel offers their guests a choice for those who want to live in the city rather than just stay in it.
The hotel has a vibrant bar with live music on weekends, an Italian styled restaurant, mezzanine floor for a quiet drink and a private venue (QT) that can be used for events, private screenings, or even an intimate launch.
---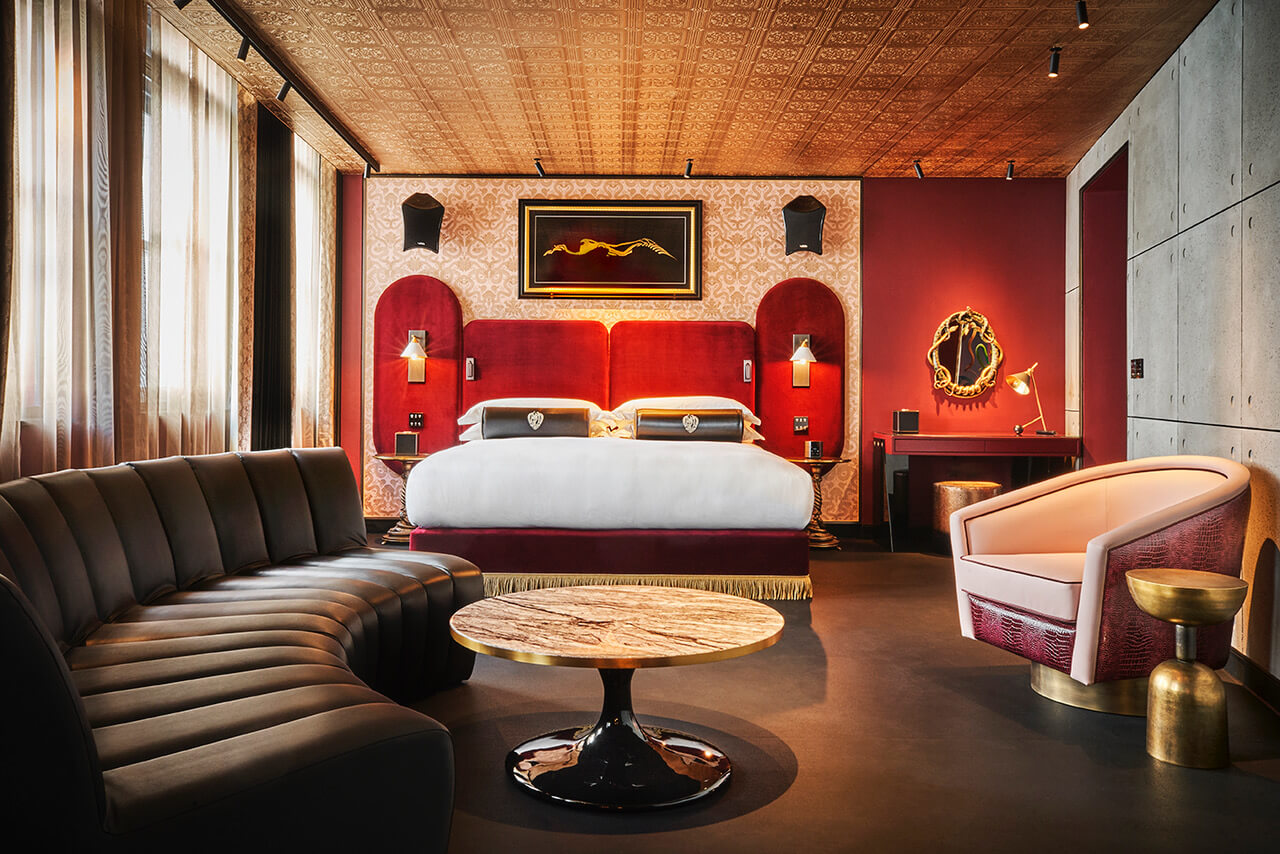 CHATEAU DENMARK
Located in London's iconic Denmark Street… 
Chateau Denmark is in keeping with the street's historical rockstar status and music scene, playing homage to the legendary artists for which the street is famed. With 55 session rooms set across 16 incredible buildings in and around Denmark Street, Chateau Denmark's hotel rooms have four distinct narratives with each telling a unique story, whether it be Vintage Gothic, Timeless Grandeur, Modern Psychedelia or Punk Now!
---

---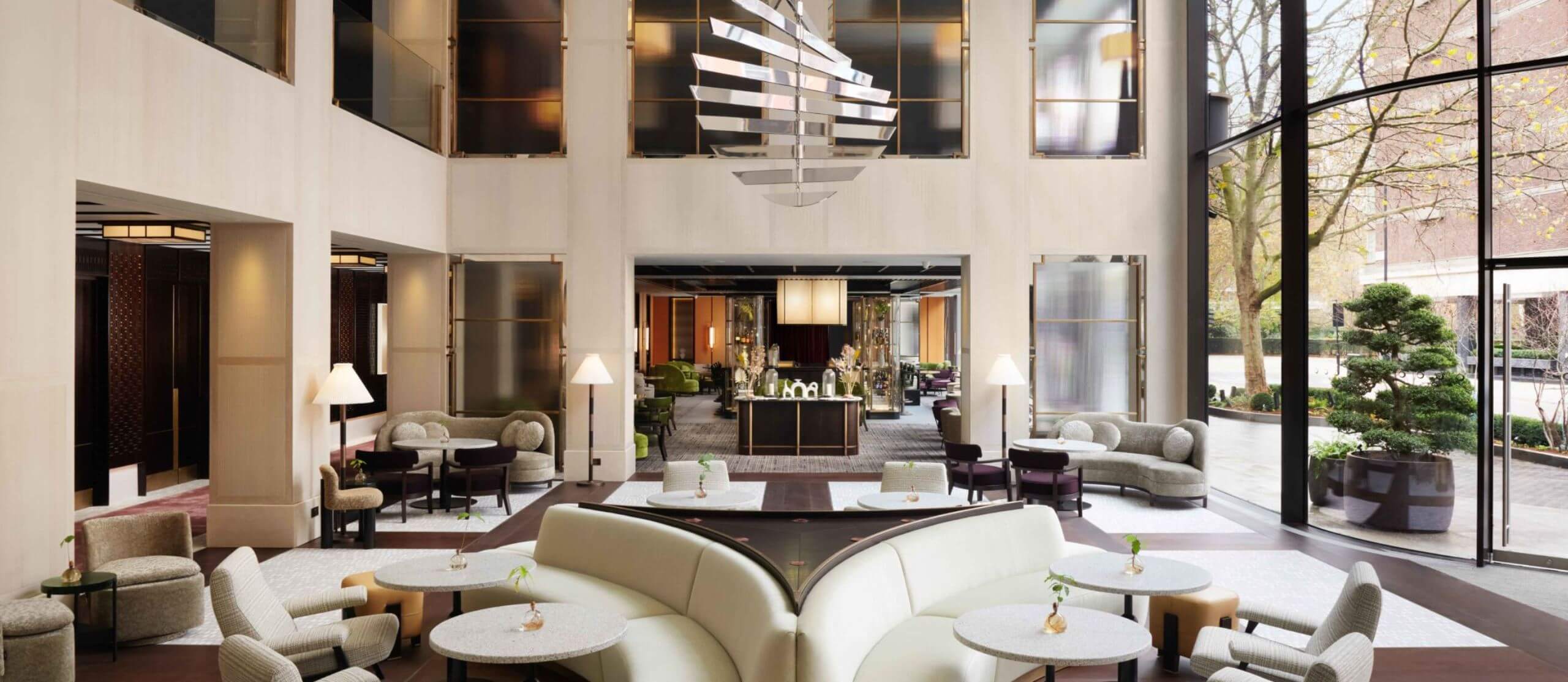 NOBU PORTMAN SQUARE
Modern Aesthetic in the West End… 
Located in the heart of London's Marylebone area, Nobu Hotel London Portman Square features 249 guest rooms including 41 suites, together with a Nobu restaurant, Nobu Bar & Terrace, plus the relaxed restaurant and bar, The Lounge.
The hotel also features a stunning ballroom and meeting spaces, Nobu Wellness and Fitness and is the home of the world's first Nobu Pilates Reformer studio. Beautifully conceptualized by London-based architecture and interior design firm, David Collins Studio.
---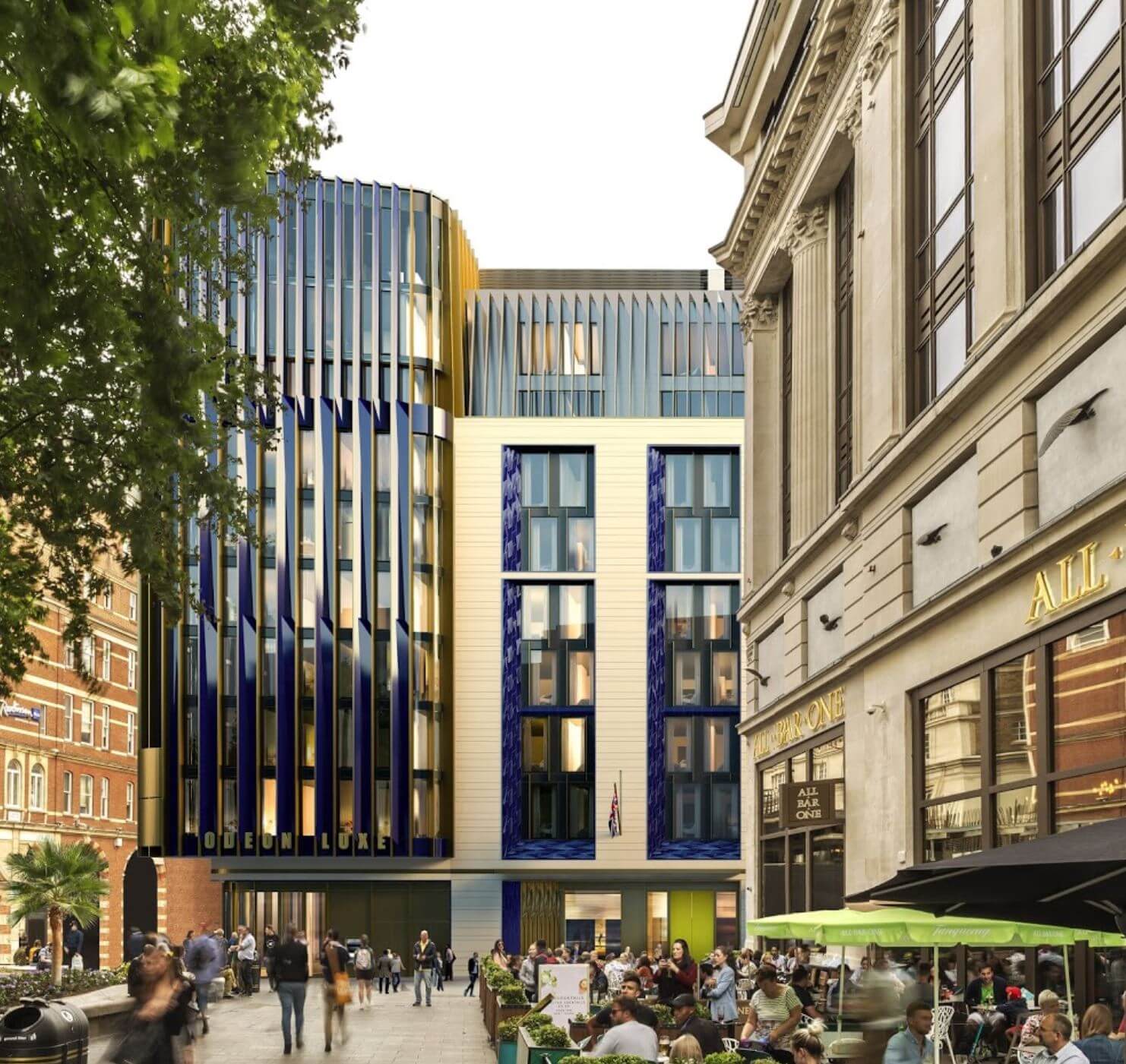 THE LONDONER
Gold Luxe… 
The Londoner has been designed to compliment existing properties on the iconic Leicester Square. The hotel has 350 bedrooms and 35 suites (of which 242 rooms are in the deluxe category) each with their own unique view of London and a cinema complex with eight stories above ground and six stories below ground complete with a series of bars and restaurants.
Boutique in feel yet staggering in scale with an intimate and eclectic feel with beautifully curated pieces and textures.
The Londoner offers an array of restaurants, from Japanese to Mediterranean, and bars including al fresco dining on the ground floor, a rooftop bar, a magnificent ballroom seating a maximum of 600 seated, private meeting rooms and events spaces, an urban spa and two screening rooms.
The public and private spaces bring a London vibe with live music at The Stage together with private guest areas like The Residence where guests can relax, work and connect. The pool and spa area offer private cabanas for therapies, a fully equipped gymnasium and a spa bar for freshly created juices, drinks and light bites.
---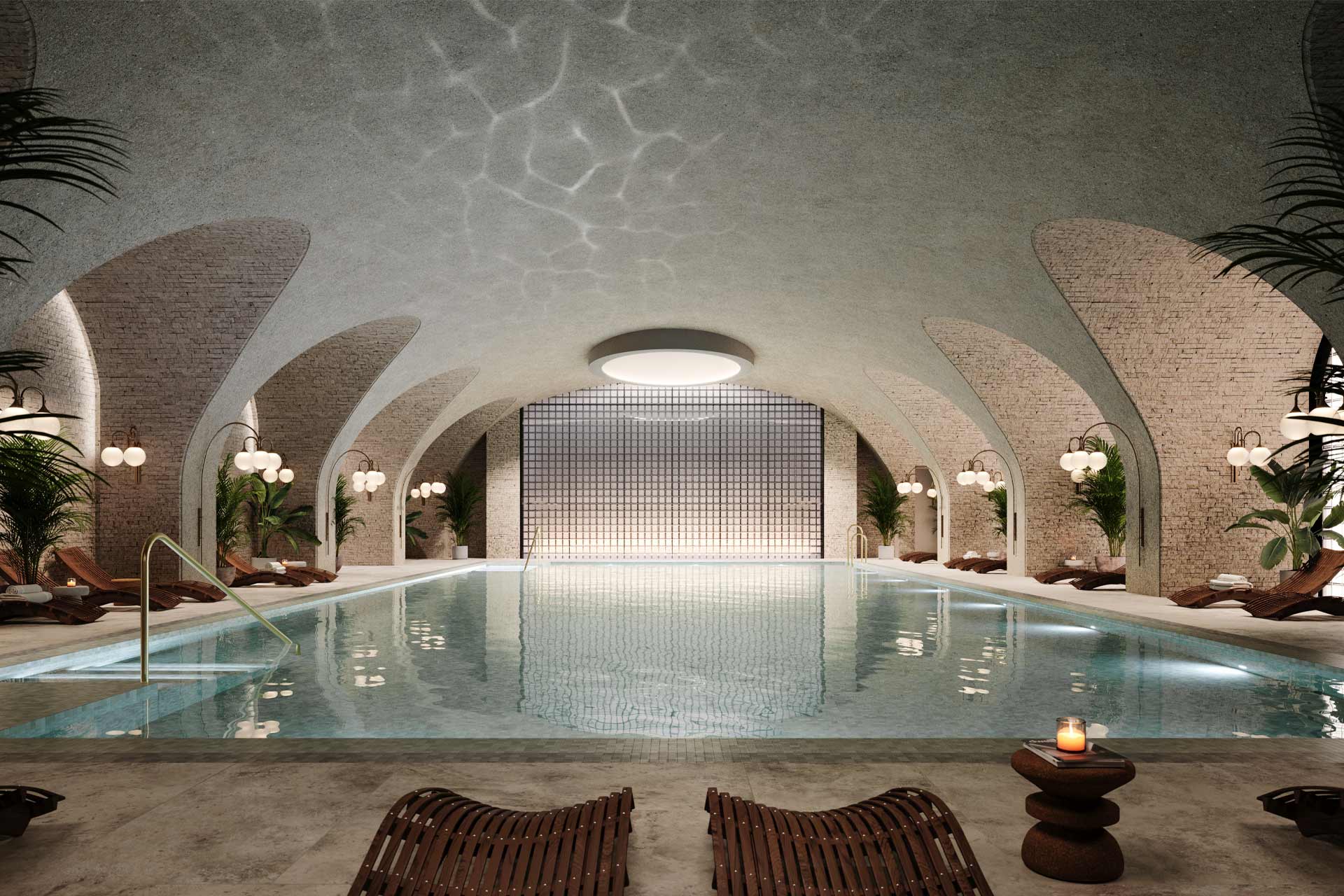 SIX SENSES
Formerly Whiteleys… 
The iconic structure and 100 year old façade of The Whiteley provides a canvas for Six Senses which will open in 2023. With its proximity to Hyde Park and Kensington Palace, Six Senses home is recognized for its streets lined with grand terraces of white stucco houses and garden squares. Among them is an iconic building and former department store, Whiteleys, soon to become home to Six Senses London.
With 110 guest rooms and suites and 14 branded residences offering access to the hotel's facilities and all the privileges that come with a Six Sense home, including bespoke interior design, concierge service, dining, housekeeping and wellness programming.  There's a cozy bar and lounge, an all day dining
restaurant with an open kitchen and a seating area in the courtyard.  In a space reminiscent of an old fashioned London underground station, Six Senses spa will mirror the different energies of city life.  Highlights include 3,500 sq ft dedicated to fitness, a 65 ft indoor swimming pool, the Alchemy Bar and a relaxation room with vaulted ceilings.
---

---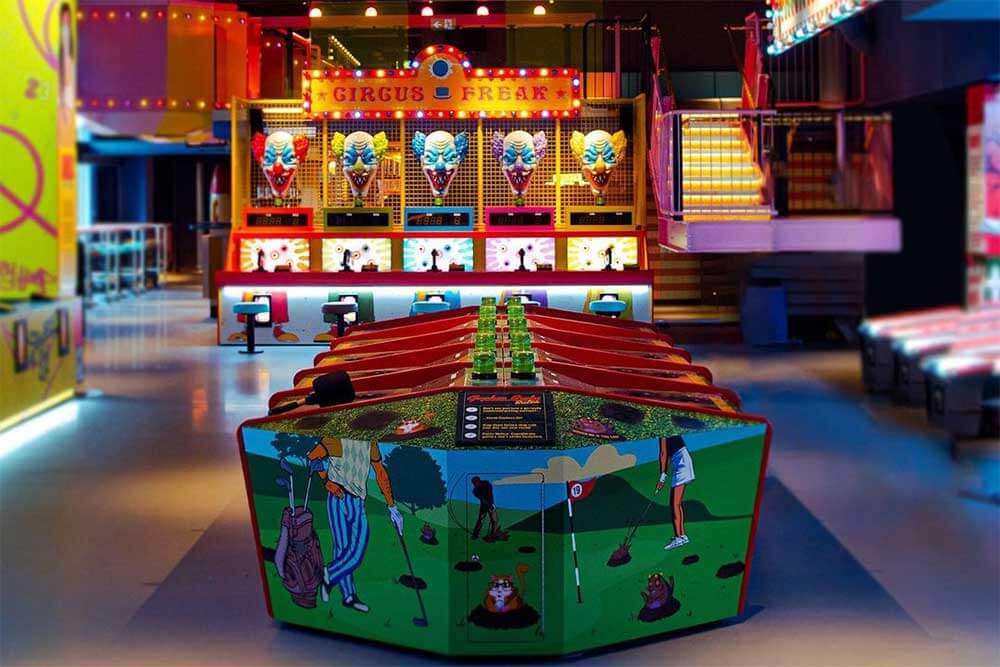 FAIRGAME
For the Kid in All of Us… 
Whether it be a celebration or an event like no other, there's nothing like a place where you can eat, drink and be a kid again! Fairgame's unique event spaces, games, cocktails craft beers and street food are available for groups of every size.  Classic fairground games, reimagined. One unique, immersive experience bringing all the sights, sounds and non stop fun of the fair to the heart of Canary Wharf. From Roll-A-Ball Derby to Skeeball, Shoot the Clown to Whac-a-mole, plus a few old favorites in between. With every game hooked up to innovative RFID wristband tech, their bespoke app logs gamers' score, tracks leader boards and takes bragging rights to a whole new level.
---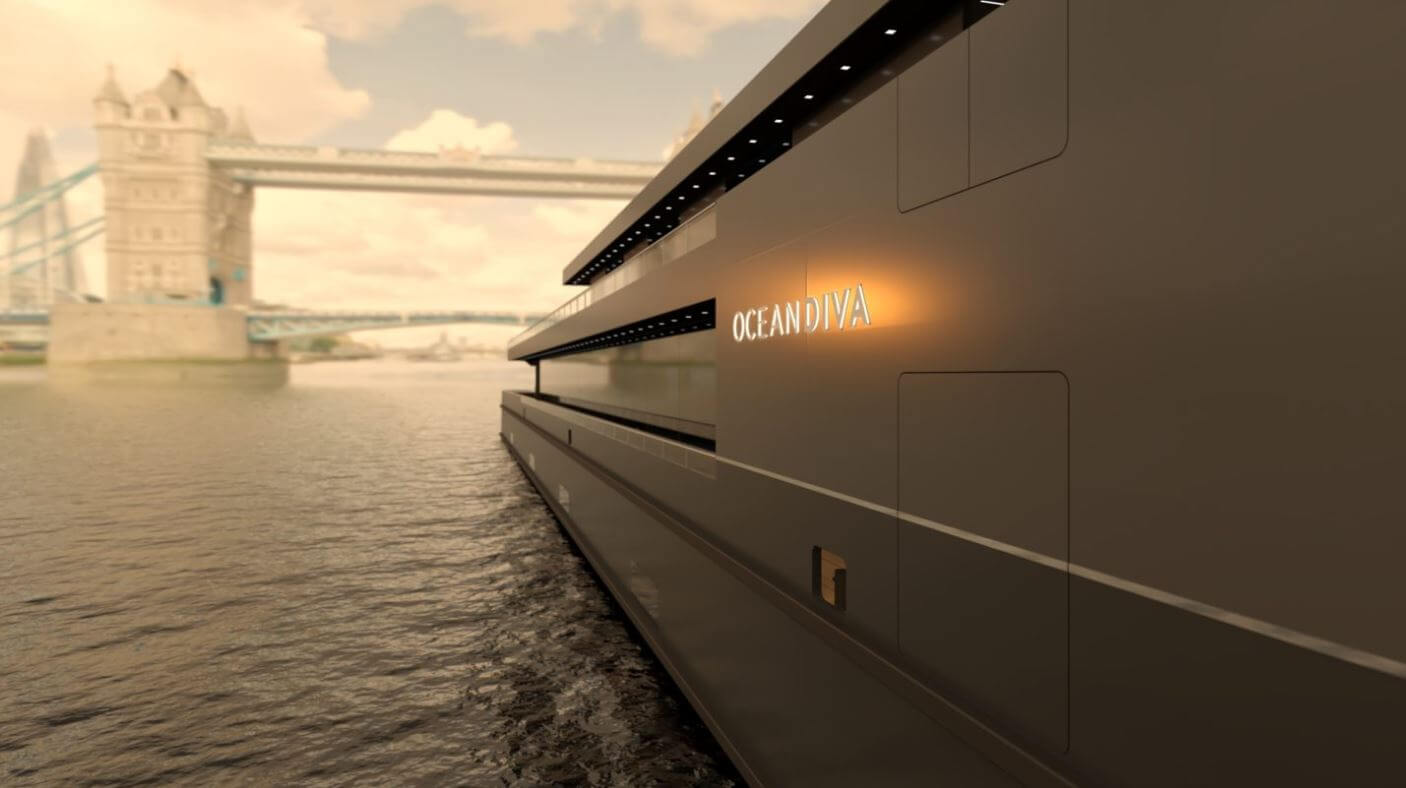 OCEANDIVA
The UK's first revolutionary CO2-neutral event venue on the River Thames. 
Spanning across three decks, OceanDiva London is  blank canvas on the water.  Providing clients the ability to host sensational events on the river, whether static or sailing, right in the heart of the City.
The vessel's state of the art design and capabilities allows you to customize and create an event that brings your vision to life. OceanDiva London connects you with London's iconic landmarks and surroundings.
Guests will board via the Main Deck and be ushered up to the Bridge bar for the arrival reception, where guests can enjoy a glass of sparkling and revel in the sights of picturesque London. When dinner is called, guests can make their way down through to the Lower Deck where they'll get their first look at the impressive dining room. The Lower Deck boasts an epicentre with the highest production spec pre-installed creating the perfect setting for your event. Guests can eat, drink, and dance the night away – all whilst sailing along the Thames. Please also note that OceanDiva can also do multiple stops away the way if guests would like to depart earlier.
---

---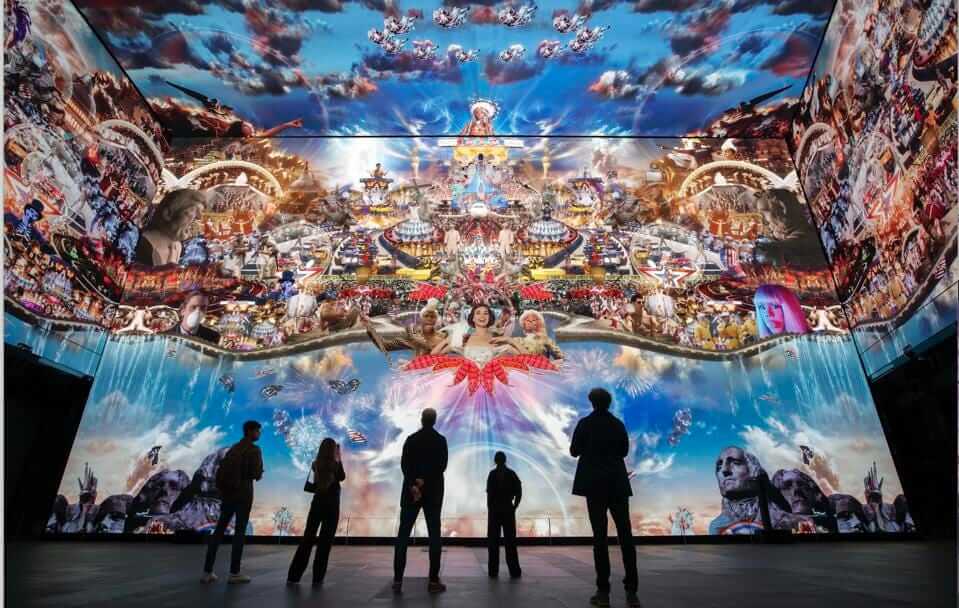 OUTERNET
Experience the Outer… 
Outernet is home to two state-of-the-art purpose-built music event venues, HERE, hidden under the center of London and the Lower Third. HERE is a large scale room with cutting edge AV capabilities and hosts some of the biggest names in live music and DJ talent. Evoking modern industrialism, HERE comprises striking architecture which provides a unique backdrop for any event. At 25,000 sq feet, it is a blank canvas space suitable for a broad spectrum of possibilities.
The Lower Third is a grassroots performance venue showcasing the best emerging talent.  Steeped in rich musical history it is situated right at the heart of Denmark Street and delivered to the highest possible specification. It is possible to hire individual rooms from the beautiful forge to the bar or club room.
---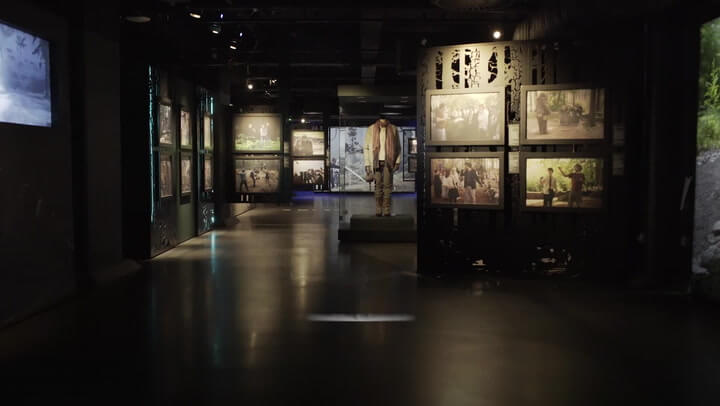 HARRY POTTER PHOTPGRAPHIC EXHIBITION
Do You Believe in Magic?
Located in Covent Garden, guests journey through memories captured during the years of magical filmmaking in a display of iconic behind-the-scenes images, never before seen in one place. Housing rare photographs, the exhibition takes your guests behind-the-scenes moments in the film series from Harry's first day at Hogwarts through to the Battle of Hogwarts. Upon arrival, you are invited to explore the Magical Moments of Hogwarts and Beautiful Britain while enjoying drinks and canapes. With green screen technology, guests can take a ride on a broomstick over London before continuing into the Ministry of Magic area.
---
ICETANK
Chill Out…
A unique blank canvas event space in the heart of Covent Garden. The light and airy, open plan space boasts a great location, just off Shaftesbury Avenue on a quiet street in Covent Garden WC2. Perfect for press launches, conferences, private dining, receptions, parties, film screenings, photography and filming, Icetank is the ultimate in flexible, customizable event spaces. Put your stamp on the space with any branding or theming, or keep it simple with our contemporary design.
---

---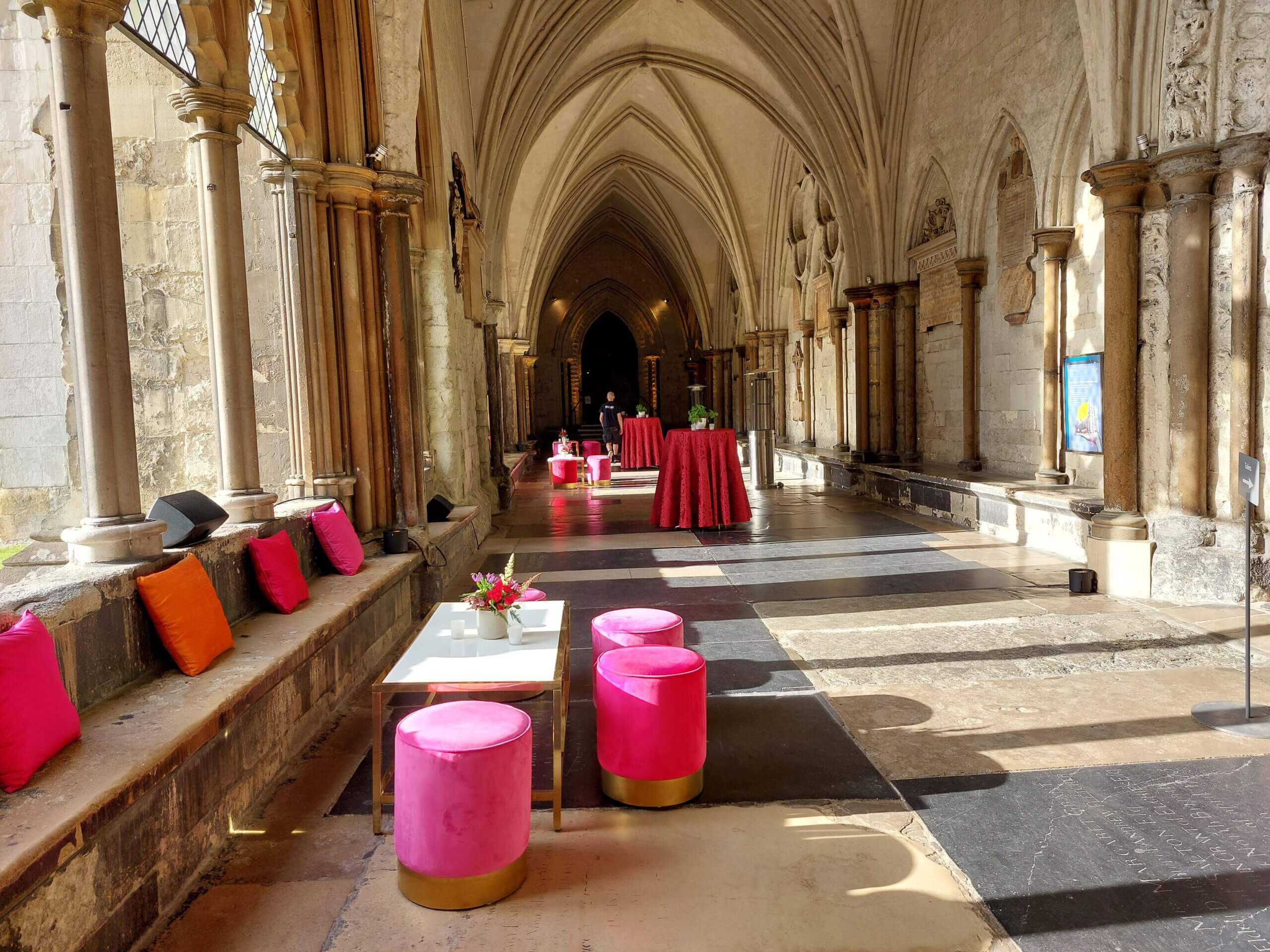 THE CLOISTERS
Experience Divinity at The Cloisters…
The Cloisters at Westminster Abbey were once of the busiest parts of the Abbey where the monks spent much of their time. A fire in 1298 damaged much of the area of the cloisters of the Norman church so they had to be substantially rebuilt and this is what we see today. Each of the cloisters is about 100 feet in length and date mainly from the 13th to the 15th centuries.
In the warmer months, treat your guests to an atmospheric event in this elegant open-air arcade. Guests are welcomed to Westminster Abbey, one of London's most iconic landmarks, and invited to join a special and private guided tour of the Abbey and may be assisted by their own specially commissioned guidebook highlighting particular points of interest. After time to explore the Abbey, the guests are invited through to the Cloisters. This impressive space adjoins the main part of the Abbey (the nave) and overlook a grass quadrangle (garth). Here, a drinks reception and/or seated dinner takes place while we hear Big Ben quietly chime every 15 minutes in the background.
---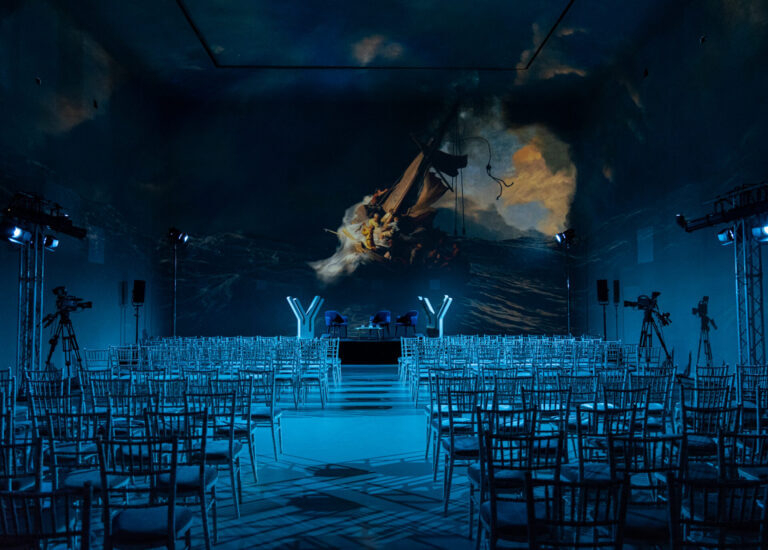 FRAMELESS MARBLE ARCH
Immerse Yourself…
A unique venue now open in Marble Arch. Spread over 30,000 sq ft, Frameless is art, free from the confines of a frame. This is place where there are no white walls, where art seeps into every inch of space, surrounding and astounding all inside! A truly singular and immersive arts experience. A range of private venue hire options are available at one of London's newest venues. From hiring the entire venue (all four immersive Galleries included) to their dedicated event space, Blank Canvas, each experience will be unique and one of a kind. You will witness its innovative technology when you will experience some of the world's greatest paintings in a way no one has done before.
---
---
What's Next for Hosts Global?
We have lots more announcements coming soon!  Follow us and see.