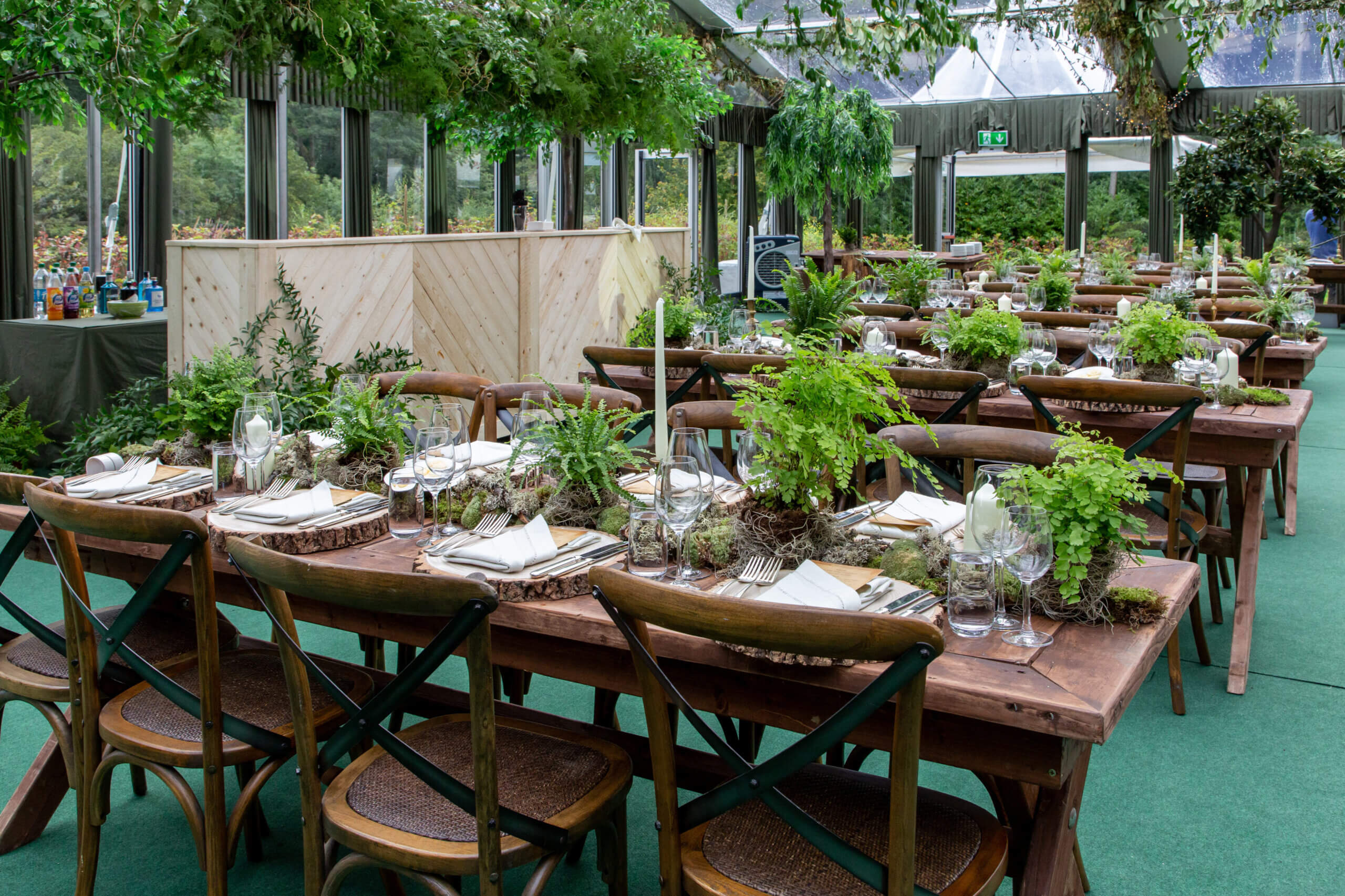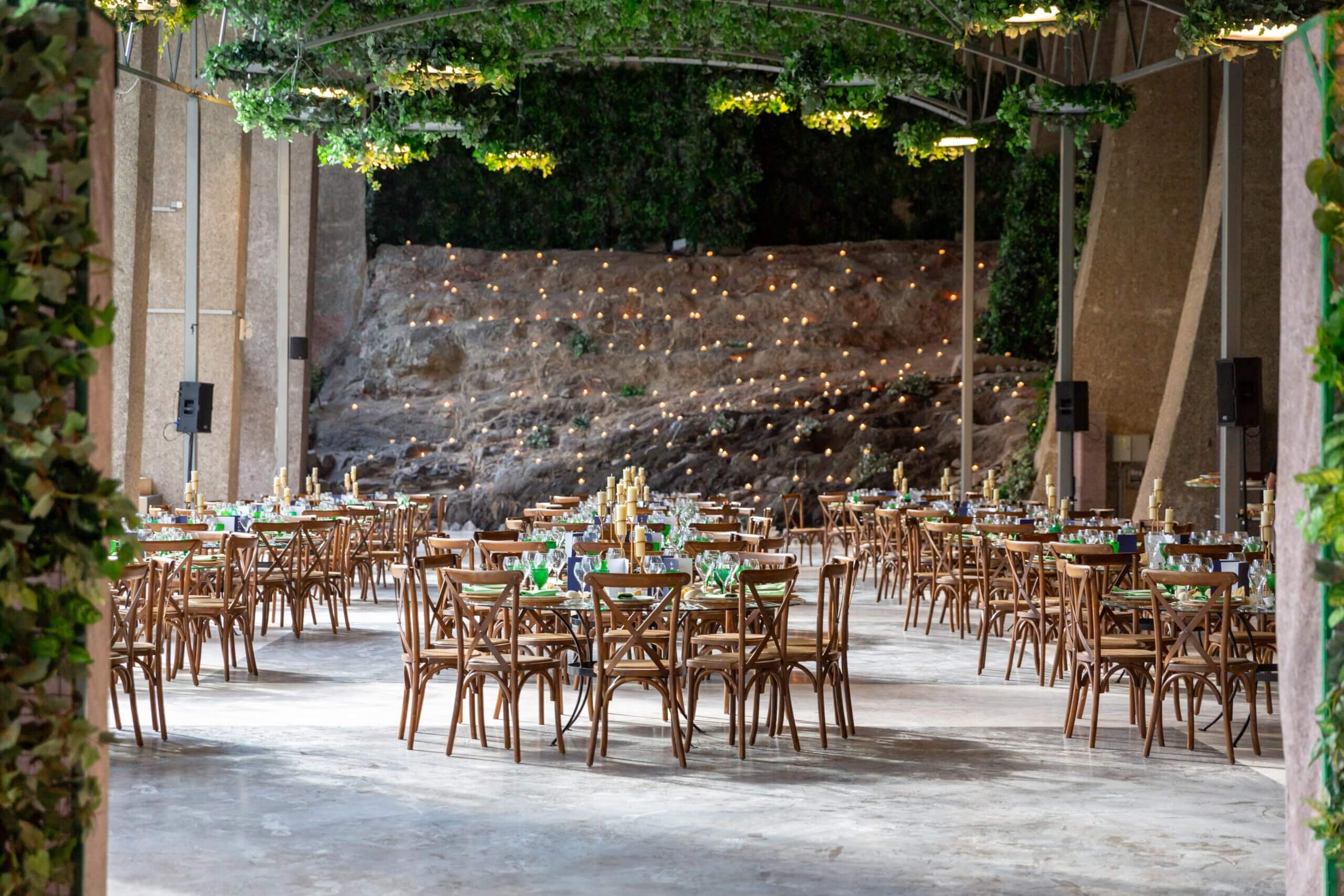 1st Image: Moloney & Kelly  |  2nd Image: COTC Events  |  3rd Image: Portugal Travel Team  |  4th Image: Hosts Southern California  |  5th Image: Hosts Washington D.C.  |  6th Image: Portugal Travel Team
When Irish Eyes are Smiling…
In honor of St. Patty's Day today, Hosts Global Design Edition is going green! With spring just around the corner many destinations are starting to see the new life spring brings, and that means hints of green. Not to mention all the green vibes St. Patrick's Day influences in many destinations in March. See how some of our members took their events to a grand green scale through light, florals, food, and vibrant seating and tablescapes.
Host Global Member Moloney & Kelly are the experts in green decor, and St. Patrick's Day!  COTC Events showcased pops of green in their centerpieces, greenery, and super funky and fun chairs. Portugal Travel Team incorporated walls and centerpieces of palms and natural greenery with green lighting. Hosts Southern California gave their outdoor bar a natural twist. And Hosts Washington D.C. was "springing" up with their combination of fresh florals and patterns.
---
---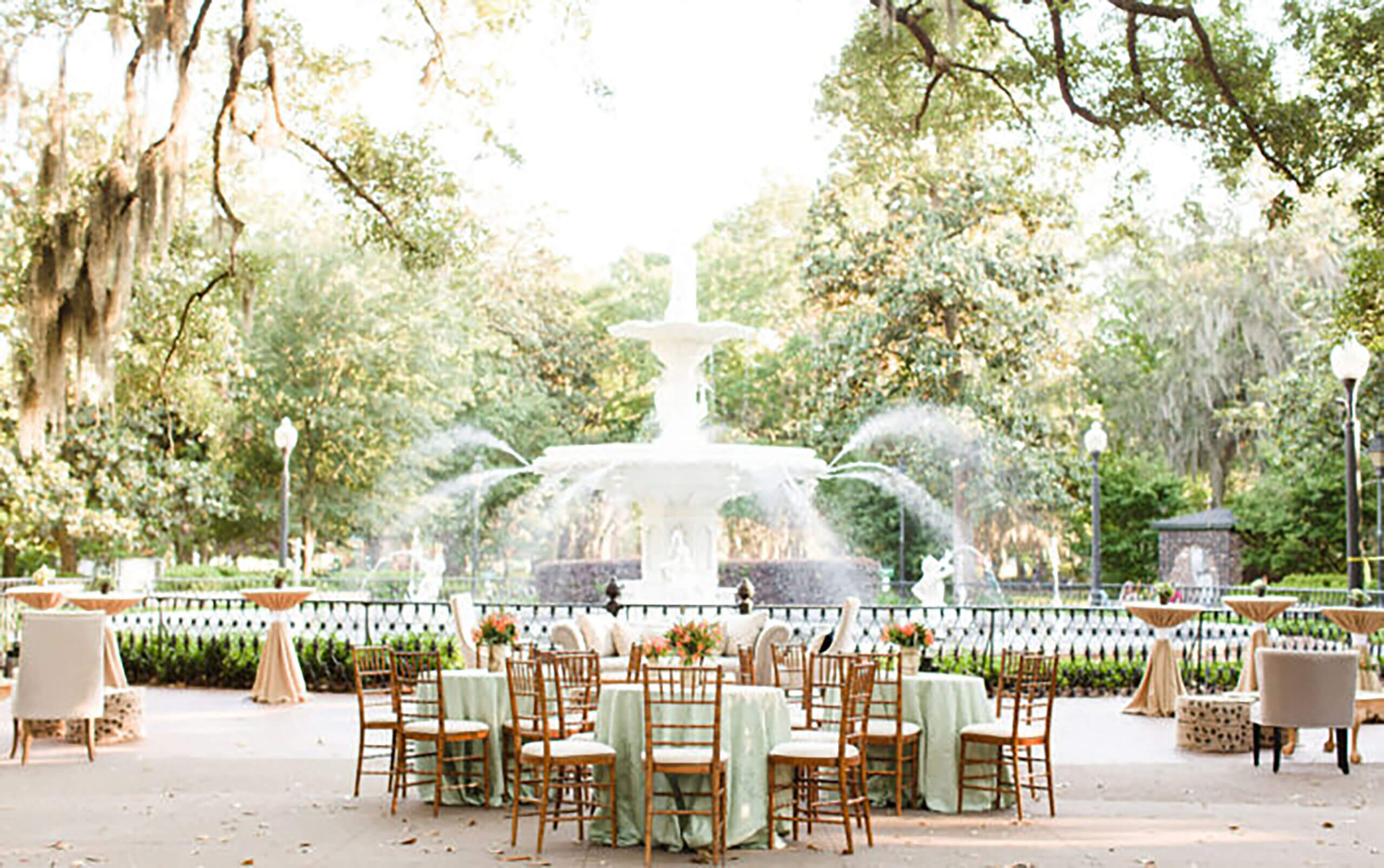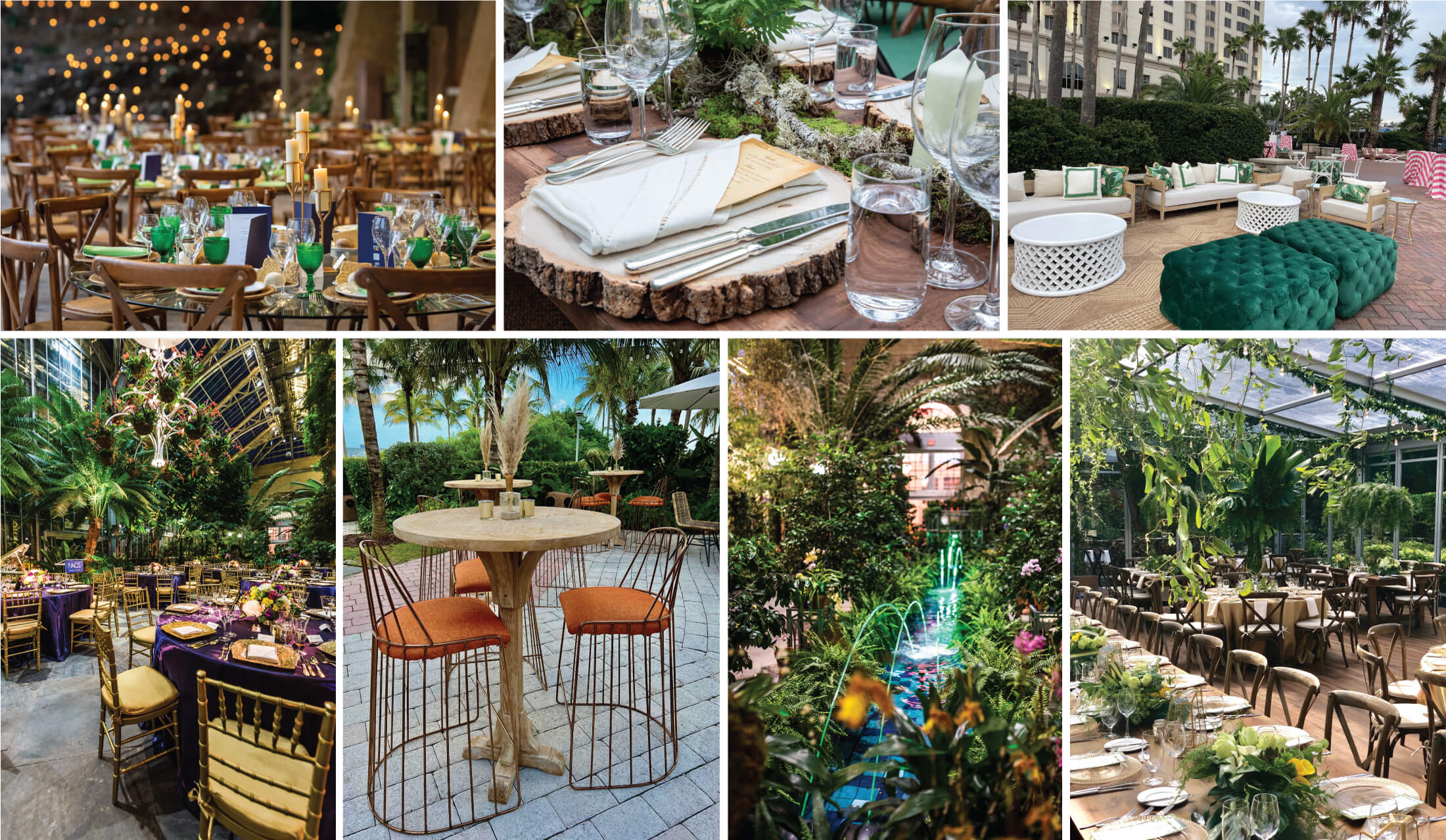 1st Image: Juice Studios |  2nd Image: Portugal Travel Team  |  3rd Image: Moloney & Kelly  |  4th Image: Juice Studios  |  5th Image: Hosts Washington D.C.  |  6th Image: COTC Events  |  7th Image: Hosts Washington D.C.  |  8th Image: Cacique
Mother Nature Showing Off
Mother Nature is a great muse for outside event locations and decor. With her beautiful landscapes and natural elements, she provides endless inspiration for outdoor events. The great outdoors provides the perfect balance of different shades of green giving these events a fresh, natural, and even rustic feel. Elements of florals, greenery, stone and wood combine for a relaxed chic vibe that is always a hit with guests.
Hosts Global Member Juice Studios made their dreamy outdoor event like something out of a movie, Portugal Travel Team used green colored glass and outdoor lights with natural wood elements to make their event rustic, yet chic. Moloney & Kelly used tree trunk chargers and natural moss and leaves as centerpieces to create this whimsical forest feel. Juice Studios set up a swanky seating area with green velour ottomans and green accent pillows – plus peep those palm trees!  Hosts Washington D.C. brought the outdoors in – we see you stunning atrium, and used the natural elements around them to help build their theme and provide a perfect color palate for these events. COTC Events used a fan favorite – pampas grass and a beautiful neutral palate that blended in with its surroundings. And Cacique stunned with its green tablescapes and hanging greenery.
---

---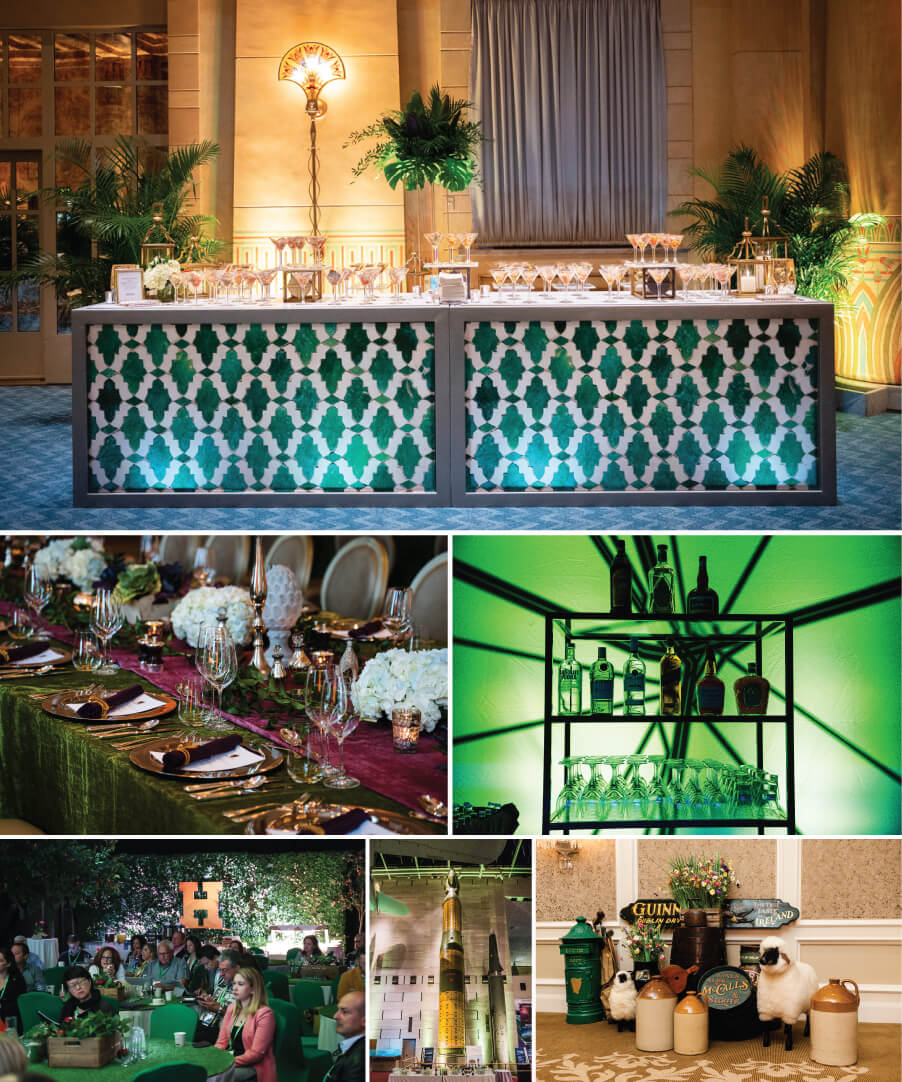 1st Image: Juice Studios  |  2nd Image: Moloney & Kelly  |  3rd Image: Hosts Washington D.C.  |  4th Image: Moloney & Kelly  |  5th Image: Hosts Washington D.C.  |  6th Image: Moloney & Kelly
Your Event is a Stage
By immersing your guests into the theme of your event, this creates a backdrop that is not only memorable, but will be what everyone is talking about the next day, and week, and year- you get the picture. Guests will feel like they have stepped away from the venue and into whatever magical world you have created.
Hosts Global Member Juice Studios designed a stylish a dapper malachite cocktail station. Moloney & Kelly shined with their iridescent tablescape, and the most festive Irish display will transport you straight to the emerald aisle. Hosts D.C. highlighted what's important, the decor and the beverages.
---

---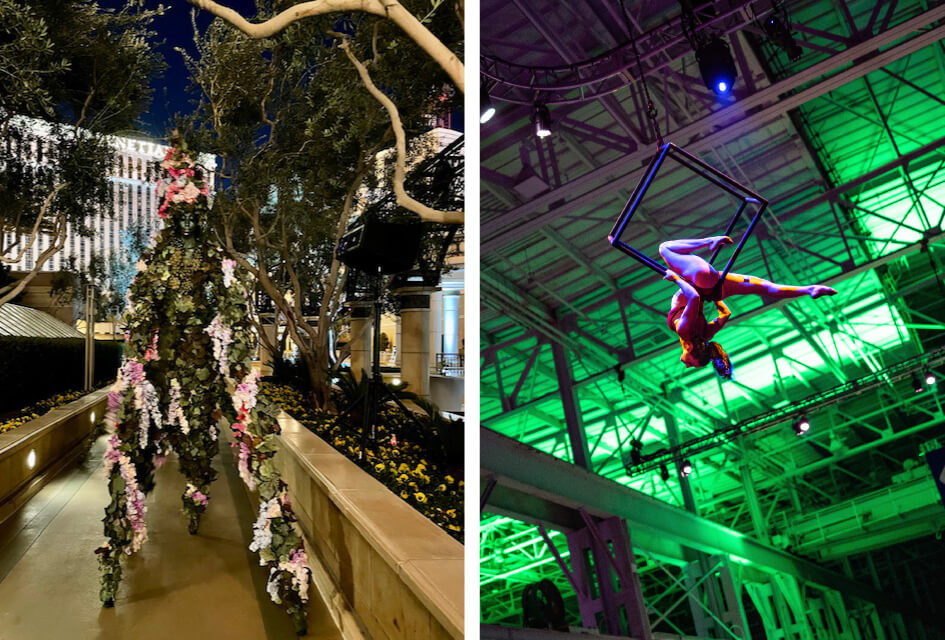 1st Image: Hosts Las Vegas |  2nd Image: Roberts Event Group  |  3rd and 4th Image: Spaintacular  |  5th Image: Roberts Event Group  |  6th and 7th Image: Spaintacular
It IS easy being green… Kermit the frog got it wrong
When your entertainment matches your color scheme – you can expect your event to go to the next level. Here you will see some ferociously creative entertainment that blends perfectly into their event backdrop. Living art is the name of the game and Hosts Global Members Hosts Las Vegas, Roberts Event Group, and Spaintacular are champions at it.
Walking plant? Hosts Las Vegas stunned with this display of art and entertainment. Roberts Event Group's aerial performer lit by green and a stunning dancer got the memo on the green theme. And Spaintacular wowed with entertainment that blended seamlessly with their surroundings in this fiercely creative display.
---

---
1st Image: Juice Studios |  2nd Image: Connect DMC  |  3rd Image: Colours of Malta  |  4th Image: COTC  |  5th Image: Hosts Washington D.C.  |  6th Image: Portfire Events  |  7th Image: Hosts Chicago  |  8th Image: Barefoot Holidays  |  9th Image: Hosts Texas  | 10th Image: Spectra UK
When Food and Drinks become Art
This is no ordinary plain Jane event food we're talking about. This is food that becomes part of the decor. This is art… that tastes even better than it looks. Living art is one of the newest trends to bring creativity and whimsy to any event. When you combine that with an interactive beverage service, we can say this is a trend that will be around for a long while.
Hosts Global Member Juice Studios made an edible centerpiece that looks as pretty as it tastes. Connect DMC sparked joy with its gastronomic sculpture. Colours of Malta got creative melting down wine bottles as serving platters- creating a beautiful and sustainable serving option. It's 5 o'clock somewhere with COTC's cheery green drinks. Host Washington D.C. served up portable delights. Portfire events made a pretty tablescape with green foliage and mini petit fours and appetizers. Hosts Chicago proved everything is better in a mini-mason jar. Barefoot Holidays knew how to wow with food presentation. Hosts Texas living wine wall was a treat for the eyes and taste buds. And Spectra UK made a spring garden party fit for royalty.
---

---
1st Image: Moloney & Kelly |  2nd Image: E2 Meetings and Events  |  3rd, 4th, 5th Image: Hosts Washington D.C.  |  6th Image: Robert Events Group  |  7th Image: Hosts Washington D.C.  |  8th Image: Robert Events Group
LIGHTS. CAMERA. ACTION.
It's not a secret that lights can add drama and flare to your eventscape – but it is always a good reminder how to really create an ambiance, show off your event's color scheme, and highlight areas that pop with a little lighting magic. These Hosts Members brought the drama, in the best way possible, with these green hues coloring their event
Host Global Member, Moloney & Kelly, highlighted the stunning architecture and ceiling while setting the stage for their table top performers. E2 Meetings and Events lit up the sky for a nightime glow. Host Washington D.C. was not shy using lighting as design in these spaces. And Robert's Event Group made an industrial space look chic with its use of lighting and entertainment.
---

---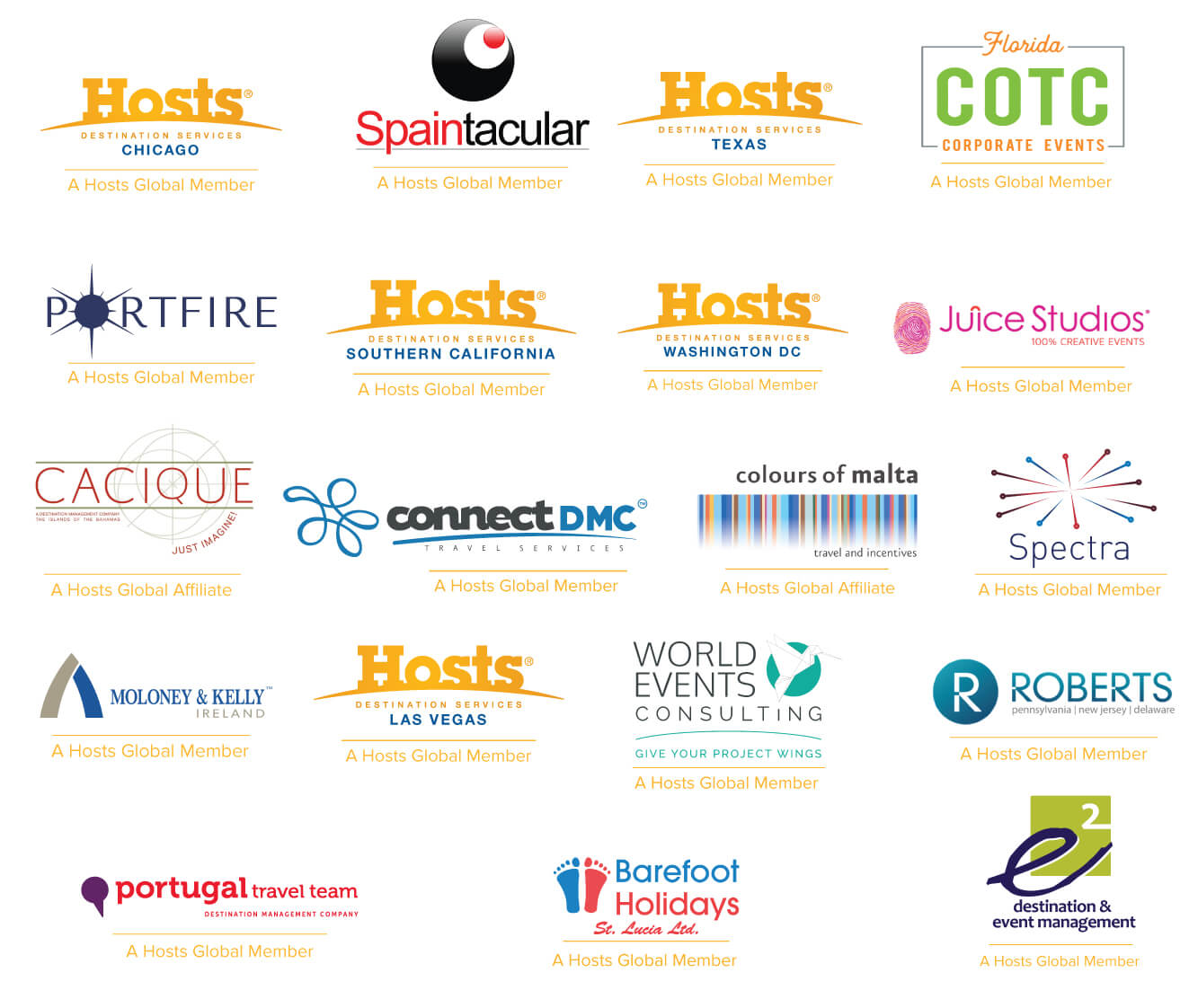 Thank to you to our contributing Hosts Global Members for a wonderful year of ferociously creative event design. Stay tuned in 2023 for more Design Editions featuring more members and beautiful decor and event tips from our Ferociously Creative team!

What's Next for Hosts Global?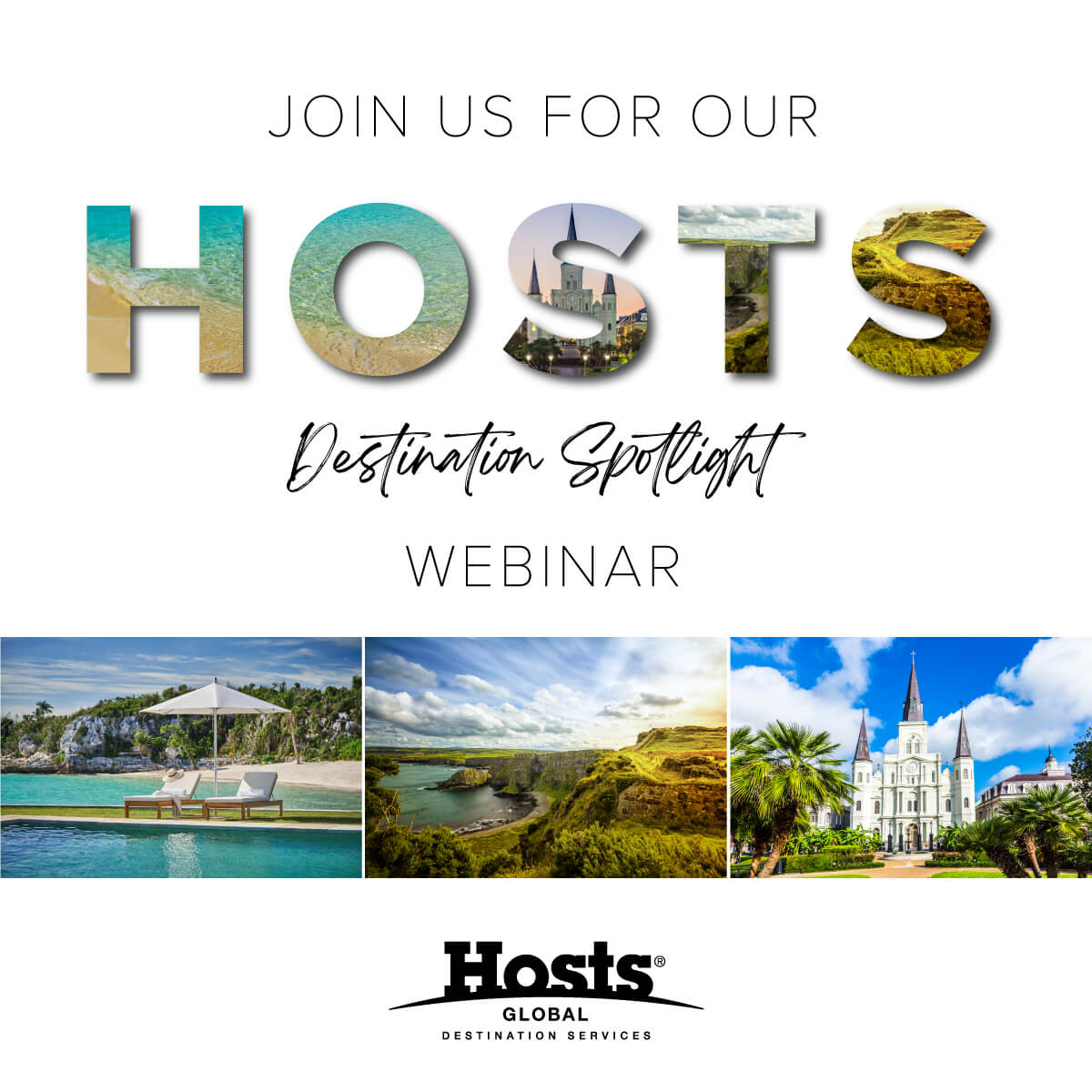 You are cordially invited to join Hosts Global and Hosts Global Members Cacique, Hosts New Orleans, and Moloney & Kelly in a special Destination Spotlight Webinar featuring The Bahamas, New Orleans, and Ireland. For one hour, you will be [virtually] transported to these three blissful destinations, where you will learn what's new, what's hot, and what's happening in these idyllic destinations from the local experts themselves.
Join Us for the Webinar…
When: March 30, 2023
Time: 11:00am – 12:00pm EST
---
Stay Tuned, we have lots more announcements coming soon!  Follow us and see.