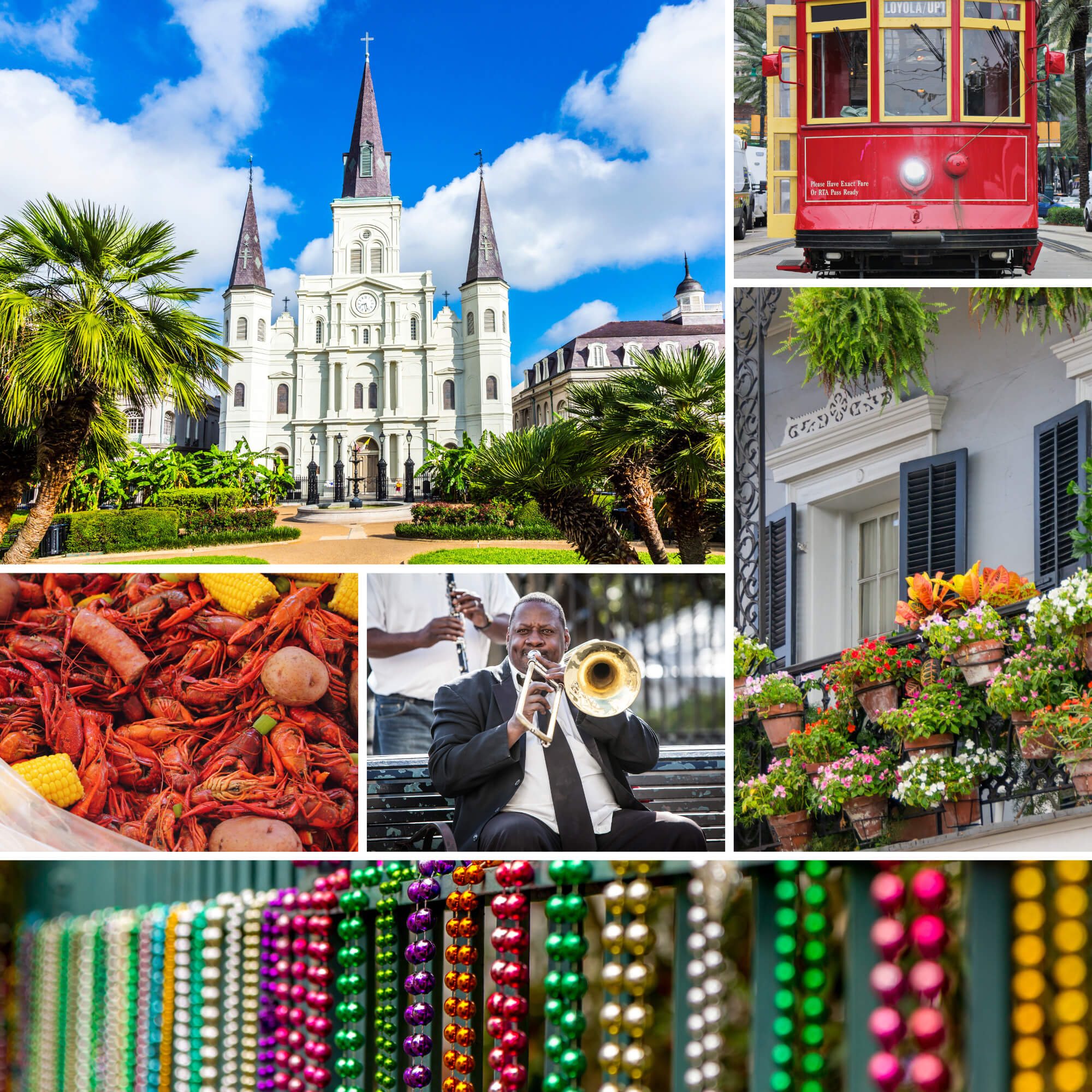 Welcome to the enchanting world of New Orleans – where history, culture, and celebration converge in a symphony of flavors and rhythms. Nestled along the Mississippi River, this vibrant city wears its centuries-old past like a badge of honor, blending French, Spanish, African, and American influences into a captivating tapestry.But want to know a little secret? Summer is the season when the Crescent City truly reveals its hidden gems. Yes, the mercury rises, but so do the opportunities for an unforgettable experience. As winter's chill and Carnival's fervor fade into memory, summer brings a sultry charm all its own. Hotels beckon with their most enticing rates, inviting you to savor the magic without breaking the bank. And speaking of savoring, dining becomes a hyper-local affair, with the bounty of fresh produce and seafood taking center stage. No matter what your taste buds are after, there's truly no better time to tackle your NOLA food wish list than from August 1-31, as restaurants across the Crescent City take part in the culinary extravaganza known as, "COOLinary" New Orleans.
While the temperatures climb, New Orleans' entertainment scene remains hotter than ever. This languid season offers a chance to snag tickets to extraordinary live shows – the soulful melodies of Tipitina's, the timeless elegance of the Saenger Theatre, or the cozy nostalgia of the century-old Prytania, one of America's oldest movie houses. Amidst all this excitement, one constant remains: New Orleans' unparalleled inclusivity. The city's embrace of LGTBQIA+ culture shines bright, from the vibrant scenes in the latest season of Queer Eye, set against our backdrop, to the "Everyone's Welcome Here" initiative, fostering inclusivity and uniting the city in celebration.

A dynamic force in our New Orleans office, this assembly of women is revolutionizing events in the city. Possessing an innate flair for innovative event design and concepts, this seasoned team of event professionals is rewriting the rules. With a diverse spectrum of experience, they revel in discovering cutting-edge venues that elevate guest experiences to unparalleled heights. Their penchant for daring and thoughtful entertainment is second nature, constantly pushing boundaries. Attentive to every nuance, they place décor and artistry at the forefront, creating an immersive sensory journey that transports you to uncharted realms.
---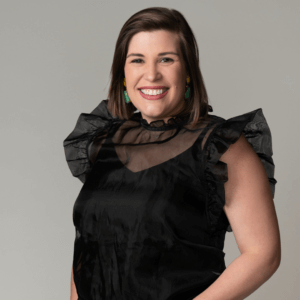 Victoria Cambise
Account Manager
Festival Freak
Shopaholic
Solid Dance Moves
---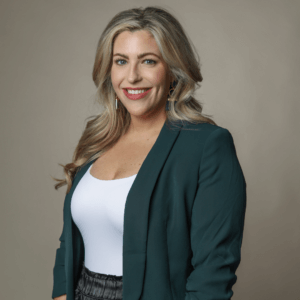 Jessica Carlisle
Account Manager
Boy Mom
Charcuterie Board Aficionado
Fashionista
---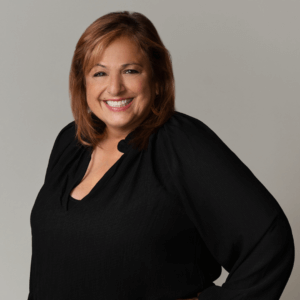 Yvonne Collazo
DMCP, CIS, CITP
Associate Director of Sales
Pickleball Maniac
Bon Vivant
90 Day Fiancé Enthusiast
---
Cat Damare
Senior Creative Strategy and Event Design Manager
Cheese Fiend
Loves Interior Design
Will Wait Online For Three Hours To See Taylor Swift,
Only To Get Kicked Off and Not Get Tickets.
No, Not Bitter About That At All.
---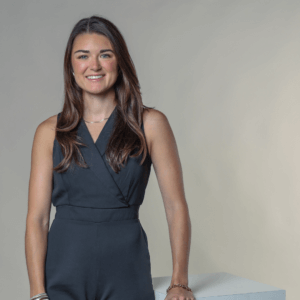 Jillian Palmer
Operations Manager
Adventurer
Sports Fanatic
Four-Legged Friend Enthusiast
---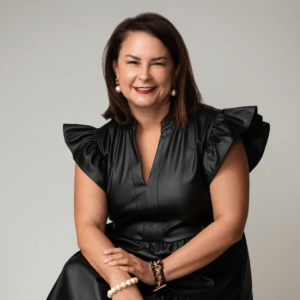 Holly Valenti
Regional General Manager, South Central Region
Beach Lover
Dog Mom
Adrenaline Junky
---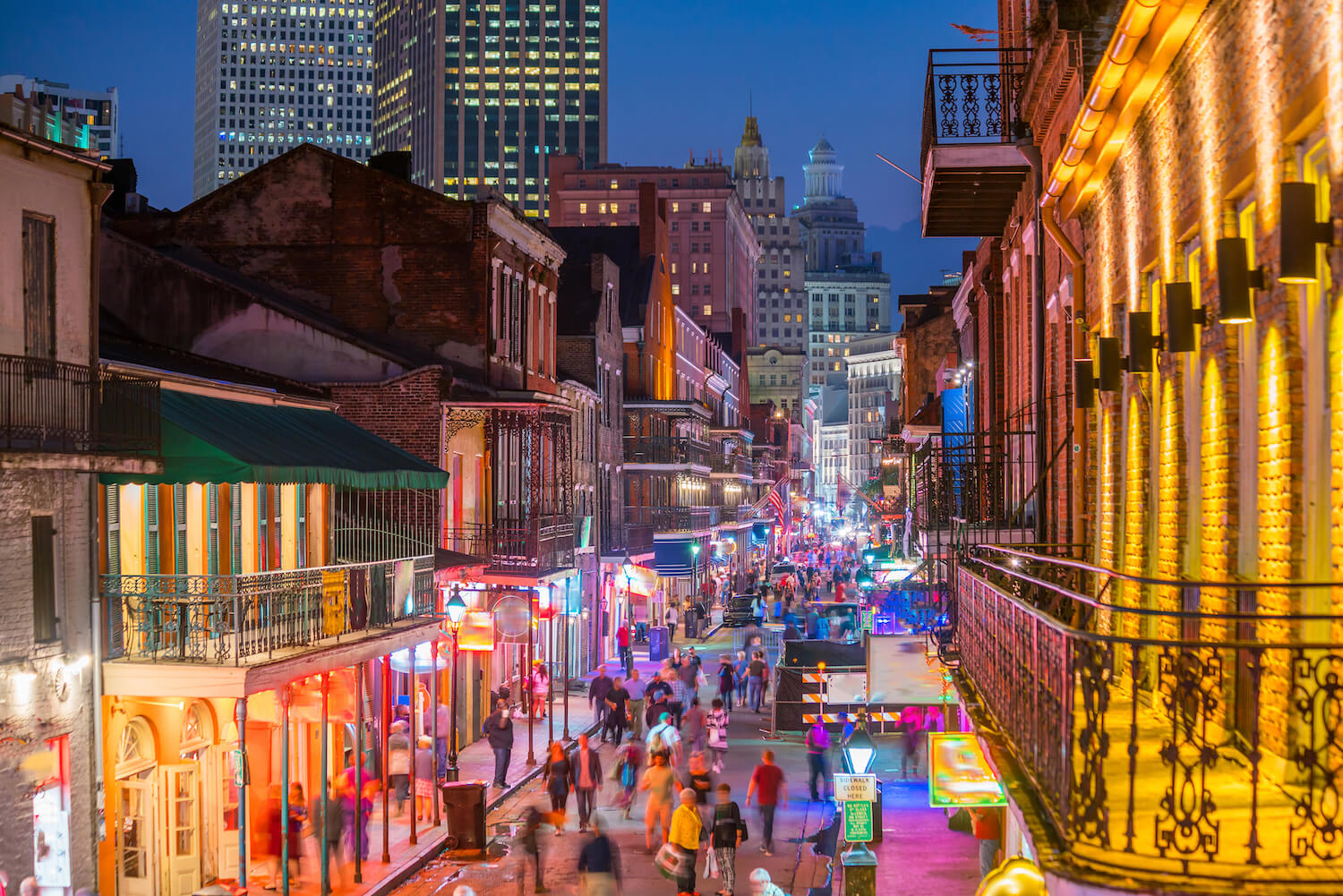 Caesars Entertainment is set to transform the landscape of New Orleans with ambitious plans. Currently home to Harrah's, the sole land-based casino in the city, this endeavor unveils a grand vision: the creation of the flagship resort, Caesars New Orleans. Paying homage to the legendary Caesars brand, this project is a testament to luxury and opulence, introducing a brand-new 340-room hotel tower that encapsulates the hallmark elegance of Caesars. Nestled just steps away from the famed French Quarter, the tower promises a lavish experience that's synonymous with the Caesars name. Anticipated to be fully realized by 2024, the venture encompasses a redesigned interior and exterior, along with fresh culinary and hospitality offerings. Already underway, the Food Hall and Sportsbook are ready to welcome your clients for group events, exemplifying the exciting transformation brought by Caesars Entertainment to New Orleans.
The Sazerac House, a museum and distillery, introduces the Tropical Cocktails series, delving into the profound influence of rum and sugarcane on New Orleans' tapestry and American history. Guided by liquid historians, Fridays at 1 p.m. offer exquisite tastings, intertwining cultural lore and modern distillation techniques in an enchanting sip.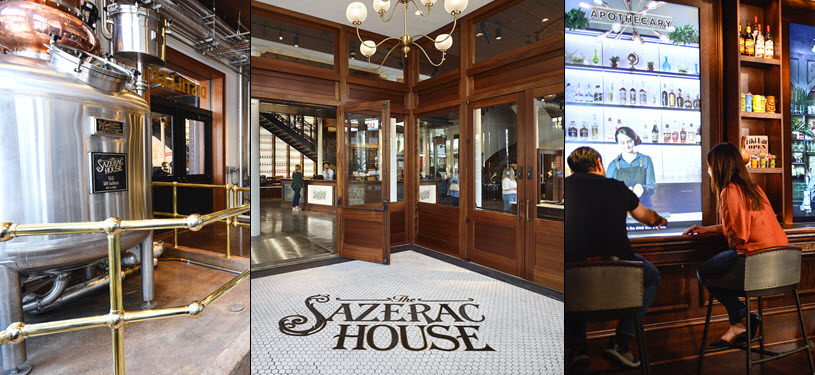 Emerging from an eight-month renovation, the Audubon Aquarium presents a captivating fusion of marine life and the Audubon Insectarium, complete with a butterfly garden and renewed focus on Louisiana's fragile coastal ecosystems. This $41 million transformation redefines exploration, intertwining aquatic wonders with the delicate coastal narrative.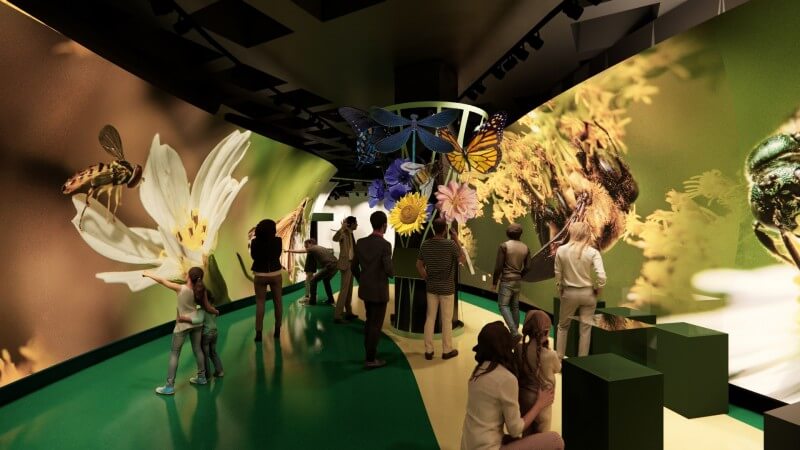 Meanwhile, at JAM NOLA, New Orleans' vibrant spirit blossoms through 17 immersive exhibits celebrating art, music, food, and theater. Crafted by over 30 local artists and partners, JAM NOLA not only captivates with its kaleidoscope of culture but also uplifts, countering negativity by investing in the city's cultural community and nurturing joy, prosperity, and artistic expression. Step into this living masterpiece and experience the boundless inspiration of New Orleans.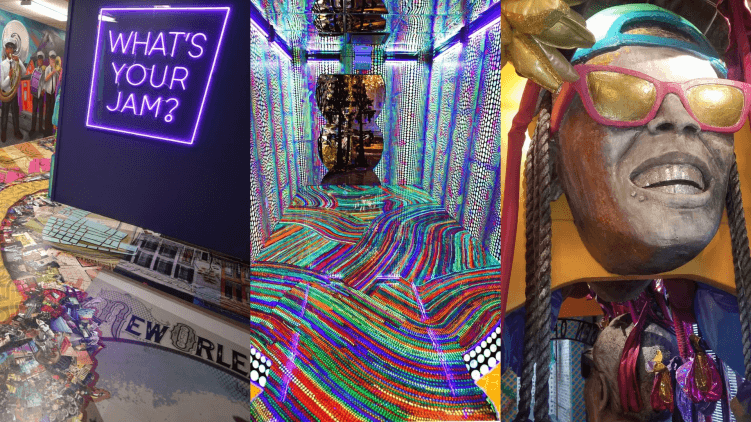 History comes alive as never before at The National WWII Museum's newest attraction in New Orleans. Prepare for an unforgettable evening of music, special effects, and immersive entertainment that will transport you back in time through towering 90-foot projections. "Expressions of America" stands as a pioneering nighttime sound and light experience, illuminating the profound impact of individual Americans during the monumental conflict of World War II. Through a mesmerizing fusion of written words, songs, and personal reflections, this event pays homage to the men and women who shaped history with their unwavering dedication. The transformative experience unfolds outdoors on the Col. Battle Barksdale Parade Ground, seamlessly blending the magic of a nighttime spectacle, the essence of an art installation, and the joy of a musical celebration. Don't miss your chance to step into the heartbeat of history – learn more and secure your spot at expressionsofamerica.org.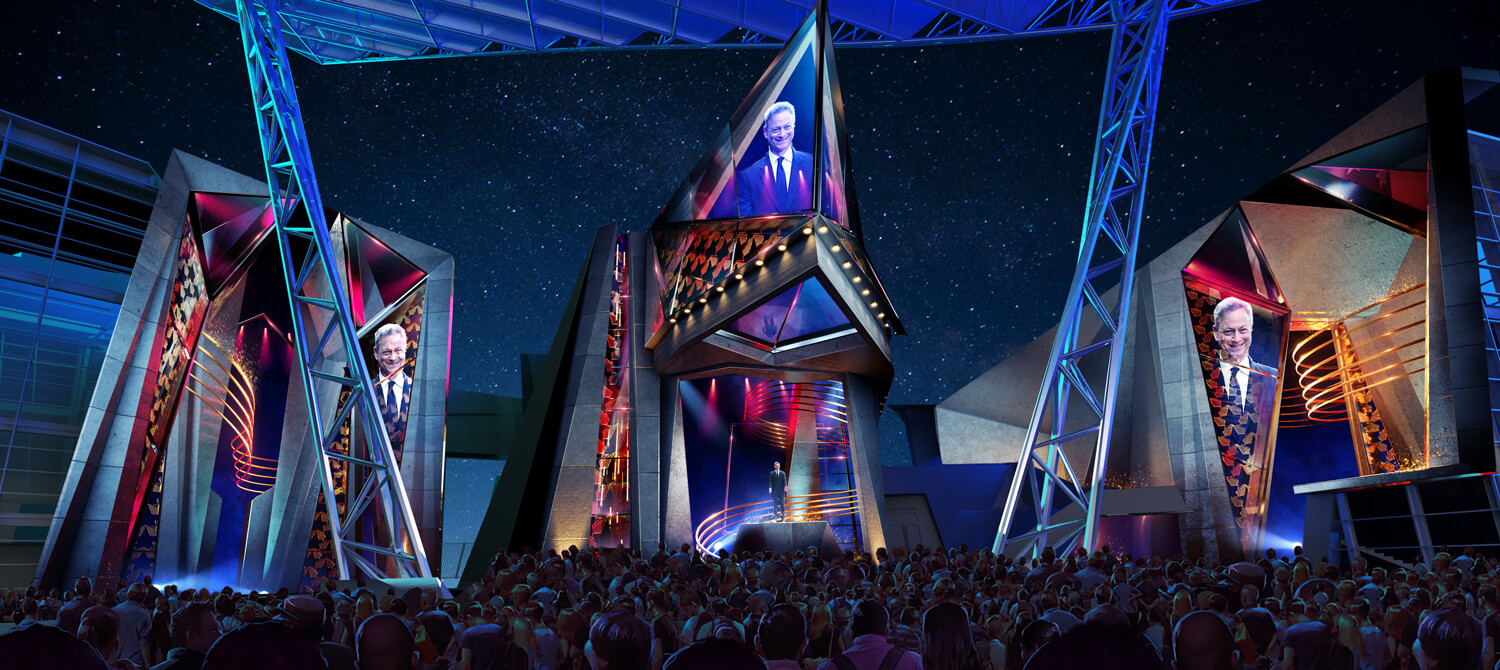 Let local experts, Hosts New Orleans, design an event experience that exceeds the expectations of your guests and leaves a lasting impression- which is something we do best. For more information visit Hosts New Orleans and Hosts Global.
#LetUsBeYourHosts
---

---

…new destinations, events, announcements, IMEX America, Hosts Global 9th Annual Global Forum and more!