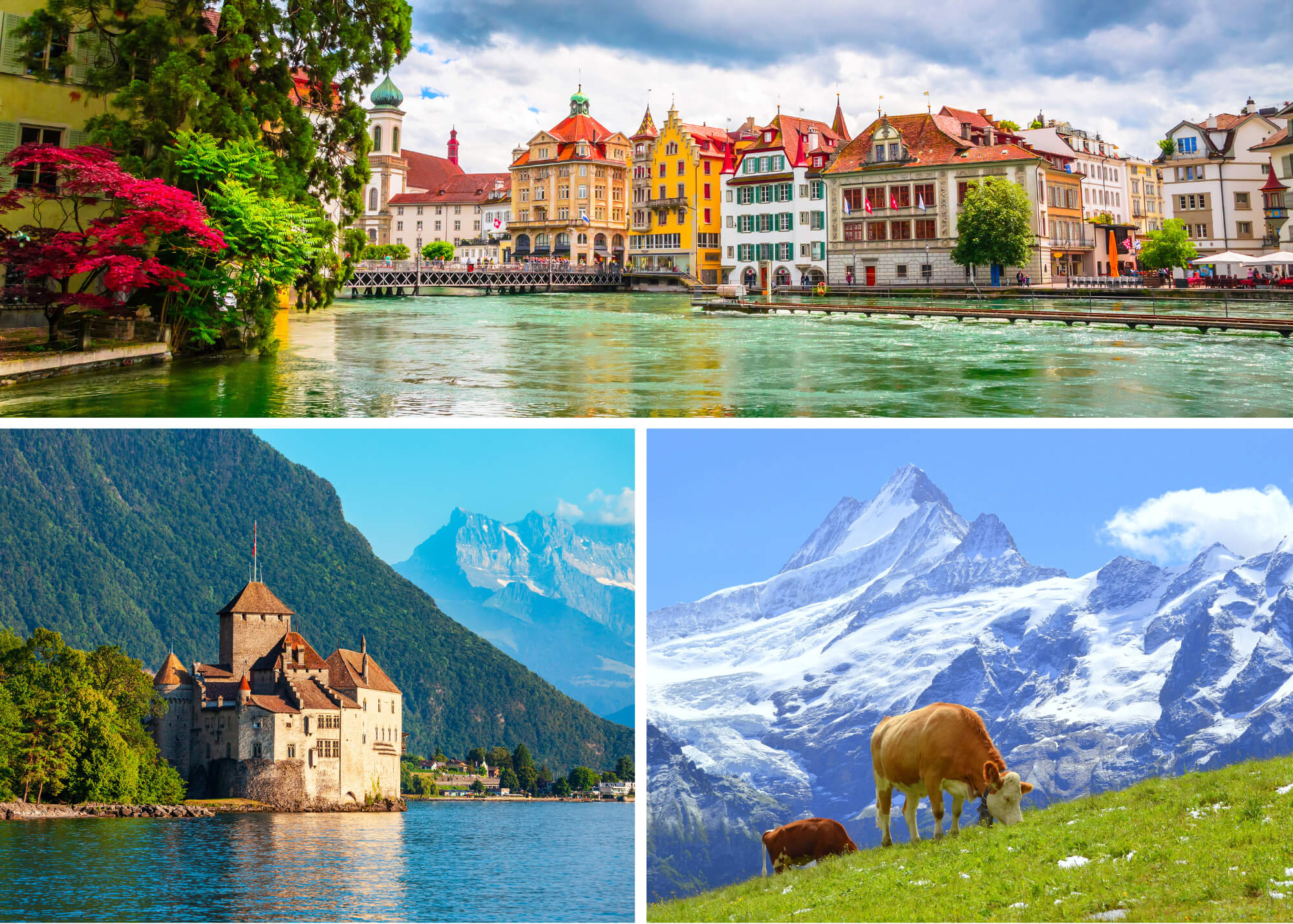 Switzerland, a perennial favorite for discerning travelers, continues to reign as the ultimate destination for your next big event. The Swiss Alps, with their breathtaking beauty, remain a timeless backdrop for gatherings of all kinds. But what sets Switzerland apart in 2023 is its commitment to innovation and sustainability. From cutting-edge event venues that seamlessly blend traditional charm with modern technology to a growing culinary scene that celebrates local, organic ingredients, Switzerland is a tapestry of new and exciting experiences. Whether you're planning a corporate conference, a lavish gala, or a cultural extravaganza, Switzerland's forward-thinking spirit and timeless elegance combine to create the perfect canvas for your event-planning masterpiece. Hosts Global Member, World Events Consulting, are your local experts for everything new, bright and shiny in Switzerland. See their top picks for what's new for event planners in 2023.  


Discover Geneva's Best Vineyards with World Events Consulting SA and its partners:
Embark on an enchanting journey through Geneva's finest vineyards in the company of World Events Consulting SA and their trusted partners. Brace yourself for an unforgettable experience as you are invited to join this exclusive Vineyard Tour. Glide through the idyllic Swiss countryside aboard the TukTuk and ebike fleet, creating lasting memories with a group of up to 100 participants. 
Immerse yourself in the breathtaking landscapes of Geneva with our guided Vineyard Exploration, where you'll gain insight into the art of winemaking. Let your palate dance with delight during our Wine Tasting, as our expert sommeliers introduce you to a curated selection of local gems. Indulge in the rich and diverse flavors of Geneva through our Local Catering, a culinary journey that will leave your taste buds craving more. 
As you revel in this picturesque experience, take in the awe-inspiring beauty of the Swiss Alps, capturing moments that will become cherished memories. Don't miss the opportunity to be part of this extraordinary adventure. Secure your spot now and prepare to uncover the essence of Geneva's wine culture like never before. 
Our concept was born from the passion and vision of two friends who share a deep commitment to eco-friendly mobility and a profound love for Geneva and Switzerland. Join us as we promote sustainable practices while revealing the hidden treasures of this magnificent region.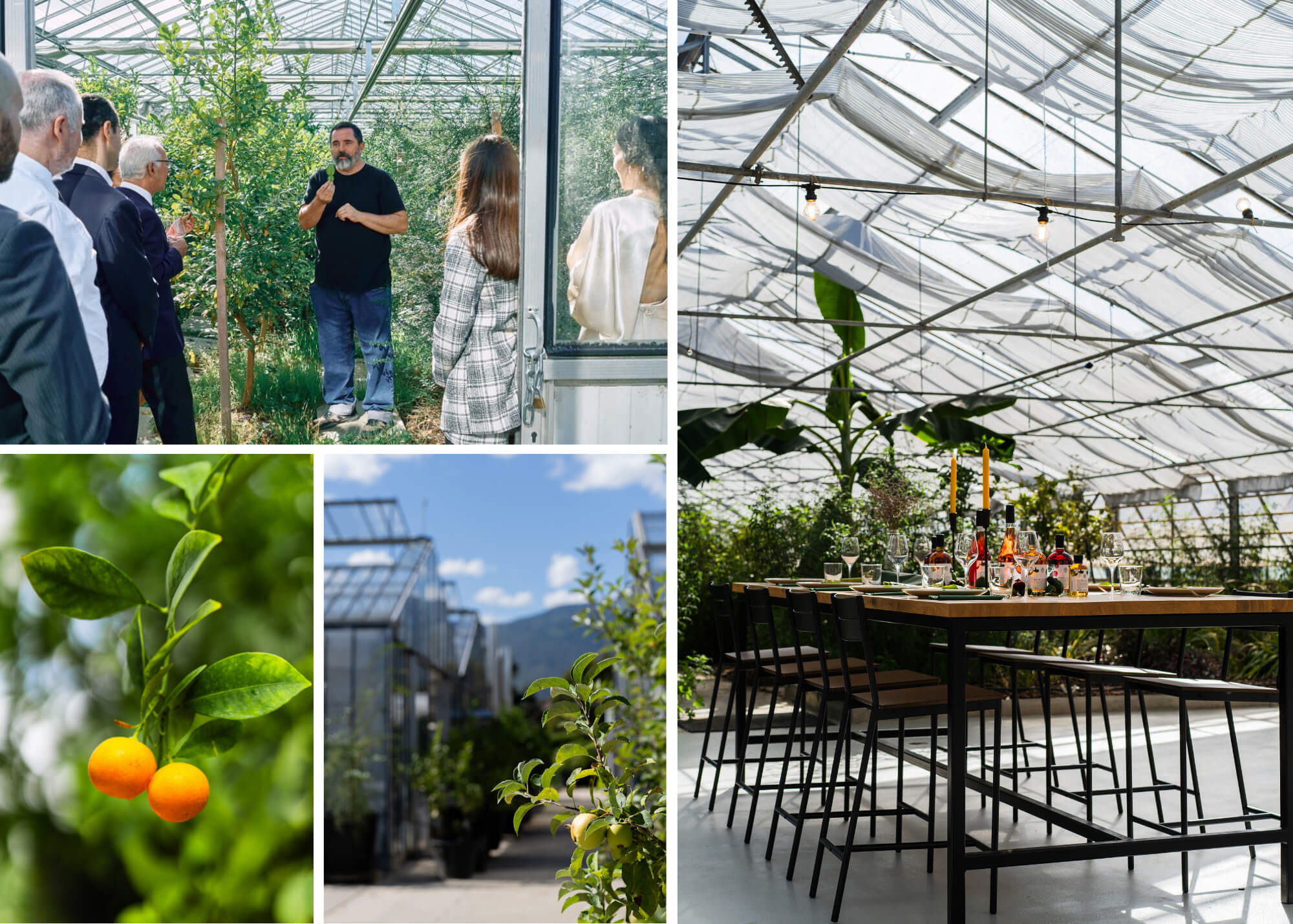 Citrus Farm
Step into the extraordinary world of Niels Rodin® and his Citrus Farm, a unique venue perfect for intimate gatherings. For two decades, Niels Rodin® has been a trailblazer in the realm of citrus cultivation in Switzerland. With unwavering dedication to organic and biodynamic practices, he has nurtured nearly 200 varieties of exotic and rare citrus fruits at La Ferme aux Agrumes in the Canton of Vaud. 
These exceptional citrus treasures have garnered acclaim from Michelin-starred chefs worldwide. The Niels Rodin® universe extends beyond fruits, encompassing delectable delicatessen products such as honey, teas, and spirits, all crafted from Niels Rodin's® own recipes. Additionally, his commitment to sourcing high-quality organic fruits and vegetables has led to the creation of the Niels Rodin® Europe label. 
Whether you're envisioning a seminar, team-building event, conference, or company outing, our venue offers the perfect blend of work and pleasure throughout the changing seasons. Elevate your event with a variety of activities, including immersive greenhouse tours and citrus-themed workshops.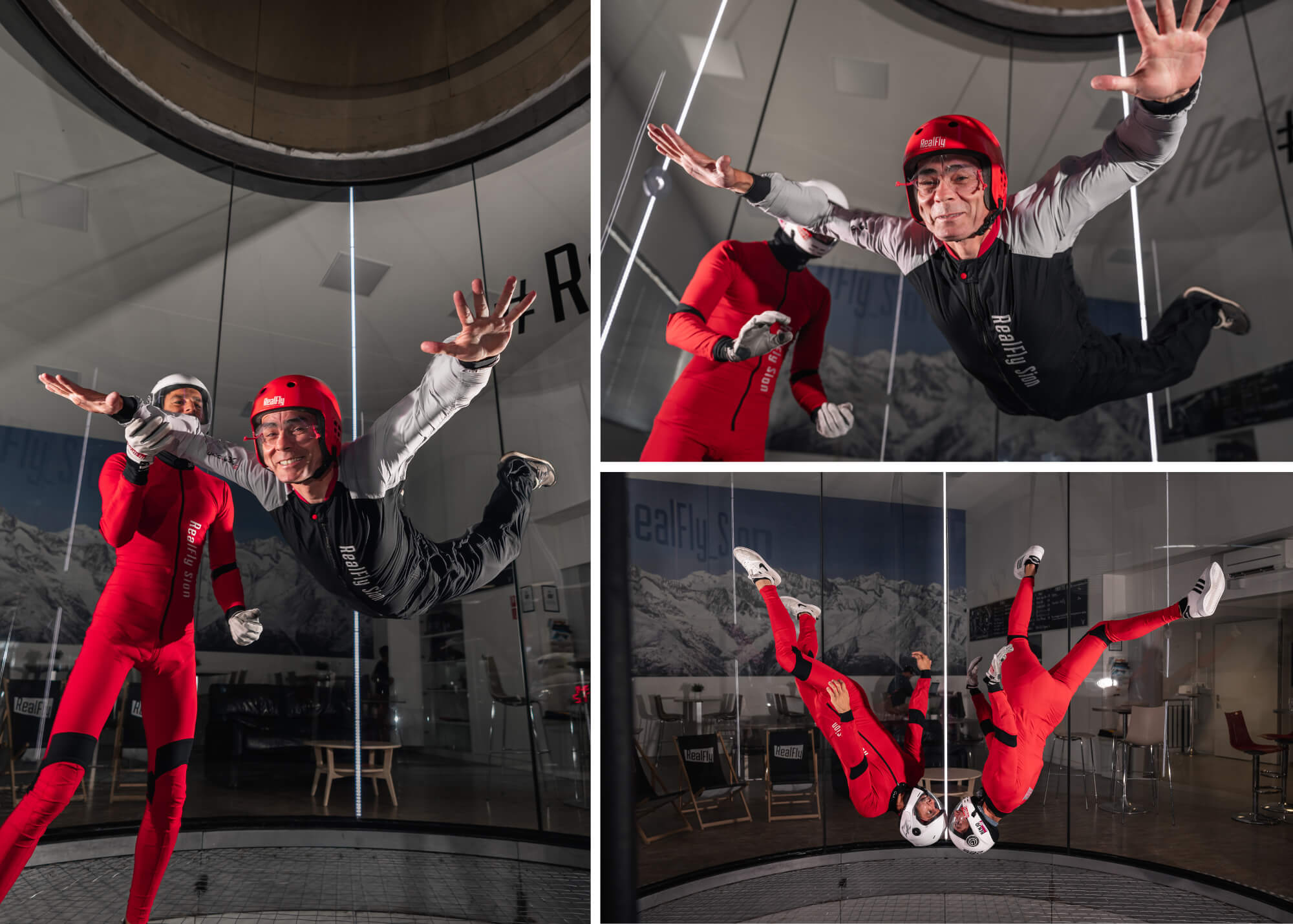 Indoor Skydiving
Step into the exhilarating epicenter of Swiss adrenaline, where soaring dreams become reality amidst the breathtaking Valais Alps in Switzerland. RealFly is your gateway to an indoor free-fall adventure, a place where you can taste the thrill of human flight with absolute safety, zero pressure, and no vertigo, catering to thrill-seekers aged 5 to 90. 
The Concept 
In partnership with World Events Consulting SA, RealFly cordially invites you to partake in the awe-inspiring sensation of flight, all without any prior experience, thanks to our indoor Skydiving collaborator. Our cutting-edge wind tunnel meticulously recreates authentic flight conditions, delivering an unparalleled and indelible experience. 
Events and Team Building 
Unearth an extraordinary incentive adventure with us, a unique opportunity to fortify team bonds, push personal boundaries, and reward outstanding achievements. We are adept at customizing our venue to cater to the precise requirements of each event. 
Accommodating Up to 100 Participants in 3 Hours 
RealFly effortlessly hosts up to 30 participants per hour, allowing you to entertain and thrill a maximum of 100 people within just three hours. Discover the freedom of flight at RealFly, where the sky is not the limit; it's just the beginning. 
An Exquisite Retreat:


Whitepod Original – Wild at Heart
Embark on an extraordinary journey filled with opulence and the sheer splendor of nature at the Whitepod Original, a remarkable high-end hotel ensconced in a truly exceptional natural sanctuary. 
As you step foot into the Whitepod Original estate, you'll find yourself immersed in a unique and unforgettable accommodation experience, featuring two equally captivating options: The Cabins and The Pods. From the summit of the Swiss mountains, breathtaking vistas stretch before your eyes, painting a vivid tableau of luxury that shifts and transforms with the ever-changing seasons and the fleeting moments of each day. 
Whitepod Original unravels the mysteries of the mountains with grace, offering a golden opportunity to partake in thrilling new adventures. Whether you're conquering majestic peaks or venturing along hidden trails, you're invited to savor authentic experiences that remain unrestricted and in perfect harmony with the natural world. 
Nestled deep within an untouched wilderness, Whitepod Original weaves a poignant narrative that seamlessly marries luxury and environmental responsibility. With a strong foundation built upon eco-friendly infrastructure and tangible sustainable practices, each adventure embodies an unwavering commitment to safeguarding the pristine treasures generously bestowed upon this region.