Greetings from the buzzing heart of the events industry, where Hosts Global has once again captured industry attention at IMEX America. The 2023 edition of this extraordinary event turned out to be a powerhouse show, leaving us with fresh insights and an undeniable drive for positive change. 
IMEX America: Where Connections Flourish
IMEX America is where the global business events community comes together, and this year was no exception. The exhibit hall was a bustling arena, bringing together exhibitors from diverse sectors, including hotel groups, event technology providers, convention bureaus, airlines, and event management agencies. The purpose here is crystal clear: to foster global connections and propel the business events industry forward. 
One key highlight of IMEX America is the opportunity it provides to meet suppliers from around the world. With over 3,300 exhibitors from 180+ countries, it's a one-stop-shop for event planners and industry professionals. The attendees are just as diverse, encompassing meeting planners, event agency heads, association executives, incentive travel buyers, and in-house event experts. 
At Hosts Global, we understand the importance of staying at the forefront of the industry. Our team attends numerous niche events throughout the year, ensuring that we bring you the brightest minds, the best topics, and the most relevant learning formats.  
Our vision is to contribute to a thriving global events industry focused on positive change. While the industry's bigger picture is evolving, our immediate goal is to help you make well-informed decisions about your events, your client's events, or your organization's events. 
In 2022, IMEX America brought together a staggering 4,339 buyers and 12,068 participants, resulting in 62,000 meetings, and after being on the tradeshow floor last week, 2023 numbers are bound to exceed 15,000 attendees!  The numbers speak for themselves – this event is where the world of business events convenes. 
Hosts Global's Strong Presence
At Hosts Global, we came to IMEX America with a strong presence. Our new "discover" campaign made its debut (more to come soon), with 21 exhibitors from destinations around the globe showcased in our booth. Our Global Sales and Marketing teams were also on-site, providing valuable insights and engaging with industry professionals. 
What made our presence truly exceptional were the nearly 400 appointments in our booth, along with countless walk-ups. It was a clear testament to the value of Hosts Global in the industry.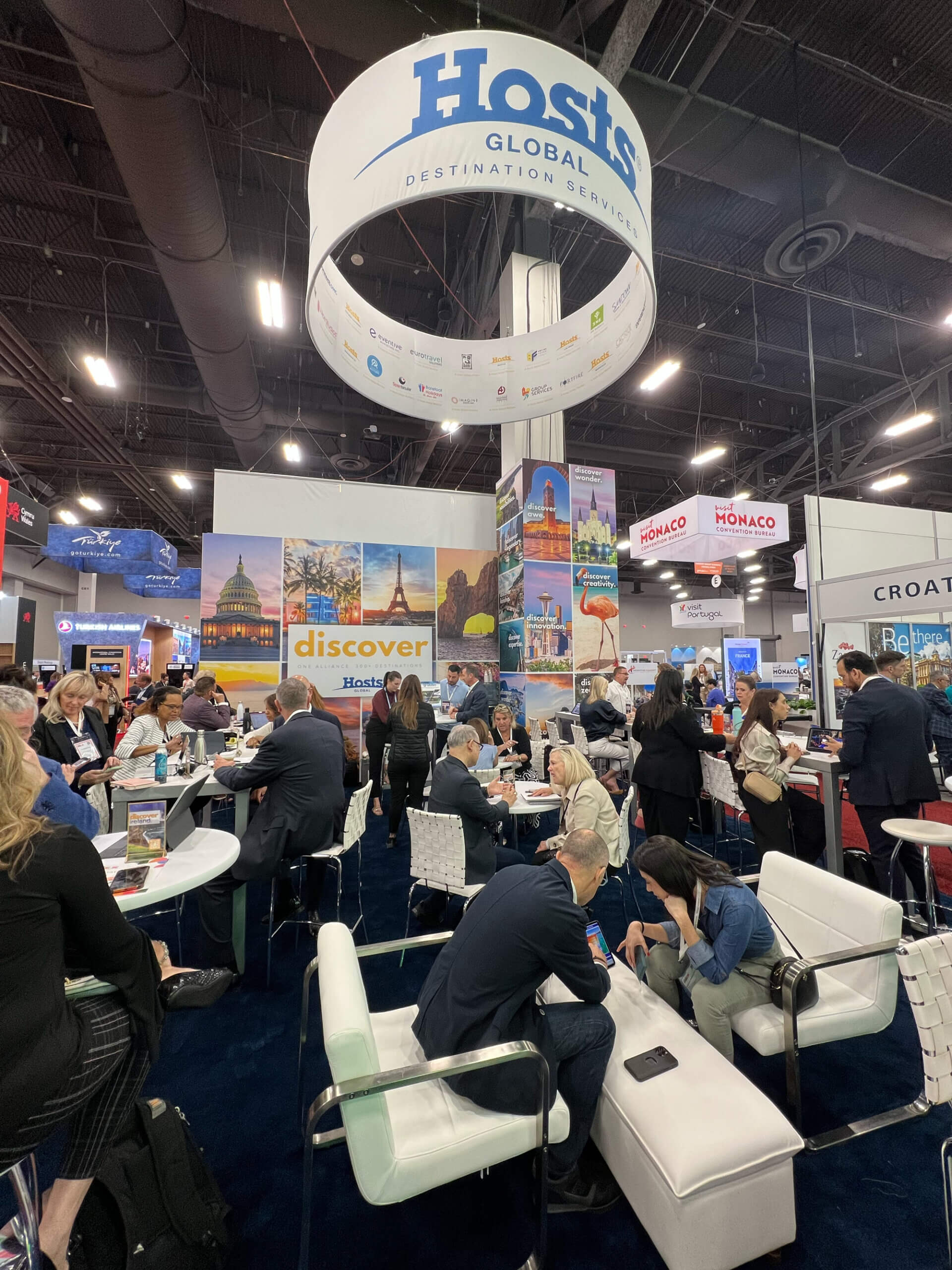 Event Highlights
It wasn't just about the booth, though. Hosts Global Members were everywhere – from Louisville to Alaska, The Bahamas to South Africa, Scotland to Italy, and from Colorado to New York. Our Global Alliance made its presence felt throughout the event and across the show floor.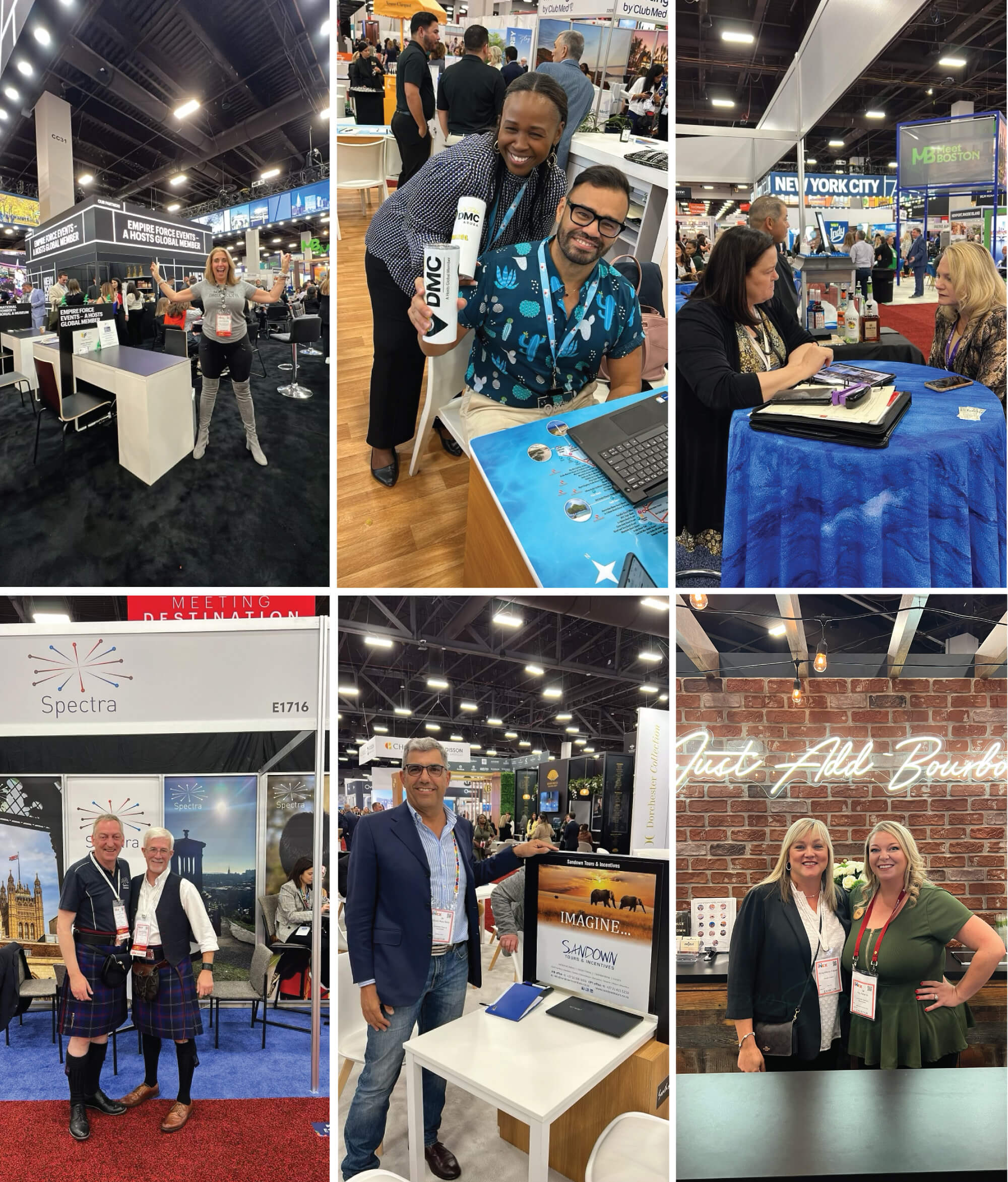 We also actively participated in IMEX's innovation series, with some of our Members taking the stage to share their expertise. Jaclyn Bernstein, President & Partner of Empire Force Events, A Hosts Global Member, delivered insights on navigating rising event F&B costs in her session titled "Savoring Savings." Lio Mograbi of Cacique International, A Hosts Global Member, explored "The Future of Cruise Incentives" in partnership with Hosts Global Partner, Karen Devine of 3D Cruises.   
Additionally, Hosts Global participated in the Wellness activations such as in-booth sound bowl meditation to members logging over 10,000 steps daily. Hosts also participated in the IMEXrun, where VP of Global Sales, Heather McLeod and Senior Director of Marketing, Jennifer Carlisle tackled a 5K fun run as dawn broke over Las Vegas Wednesday morning.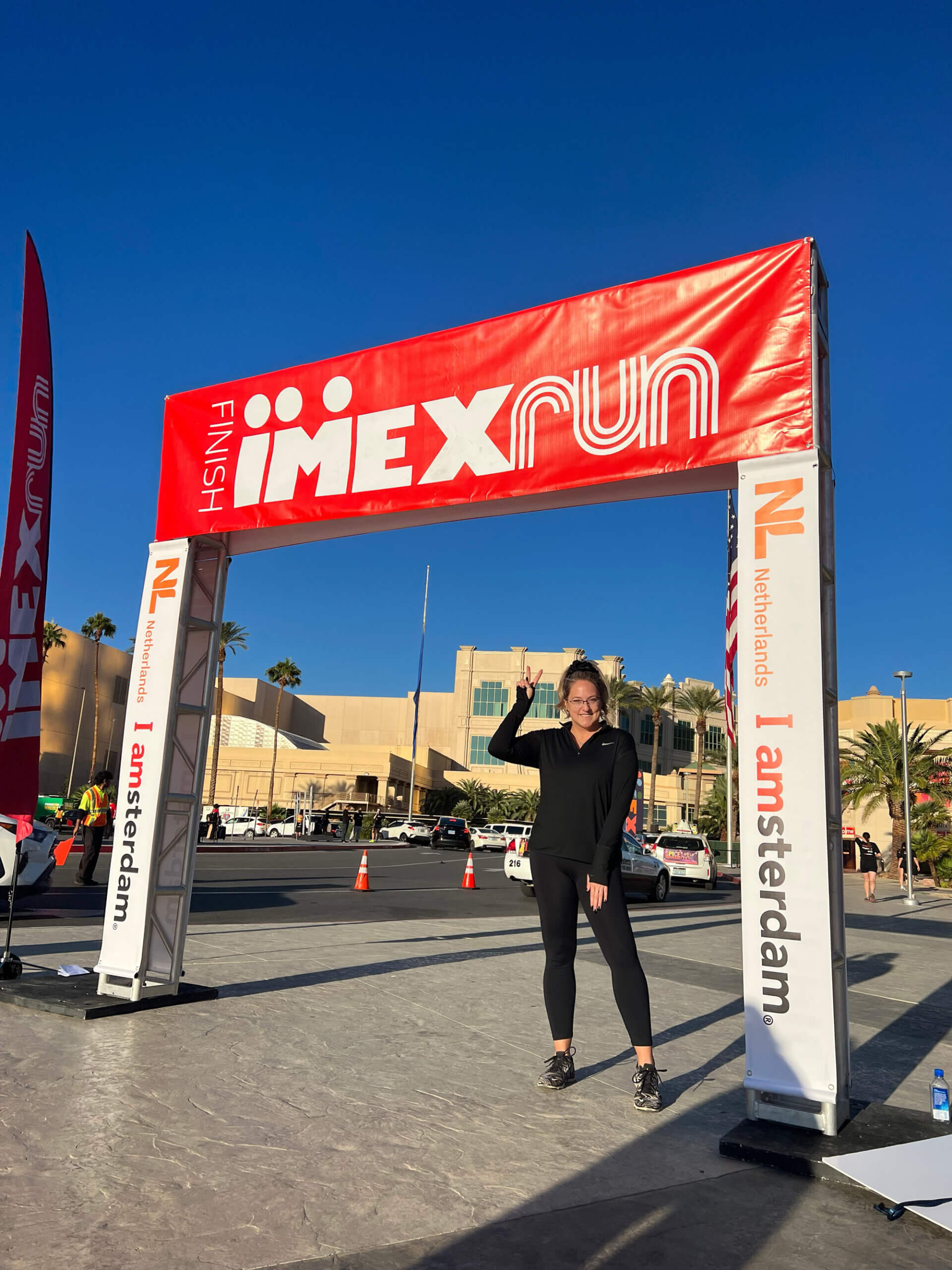 It was a week where the global events community truly came together, setting the stage for a remarkable year ahead. Our co-hosted reception with our partner ALHI proved to be a glowing testament to the power of partnerships and the vibrant creativity that emerges when great minds collaborate.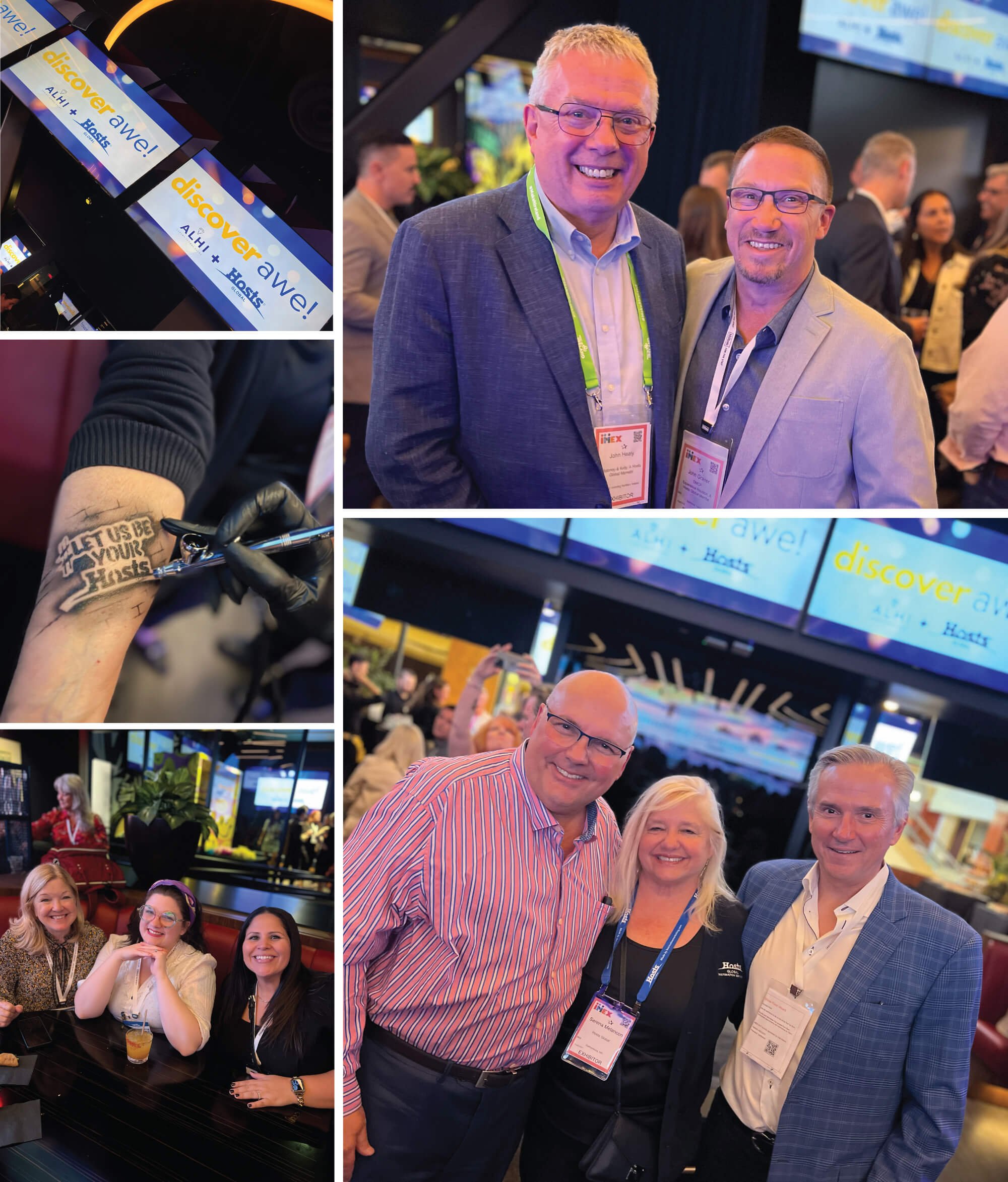 A Resounding Success
In a nutshell, IMEX America 2023 was a resounding success for Hosts Global. Our vision for a thriving global events industry, powered by positive change, is becoming a reality. Our Alliance is growing stronger by the quarter, and the momentum is undeniable.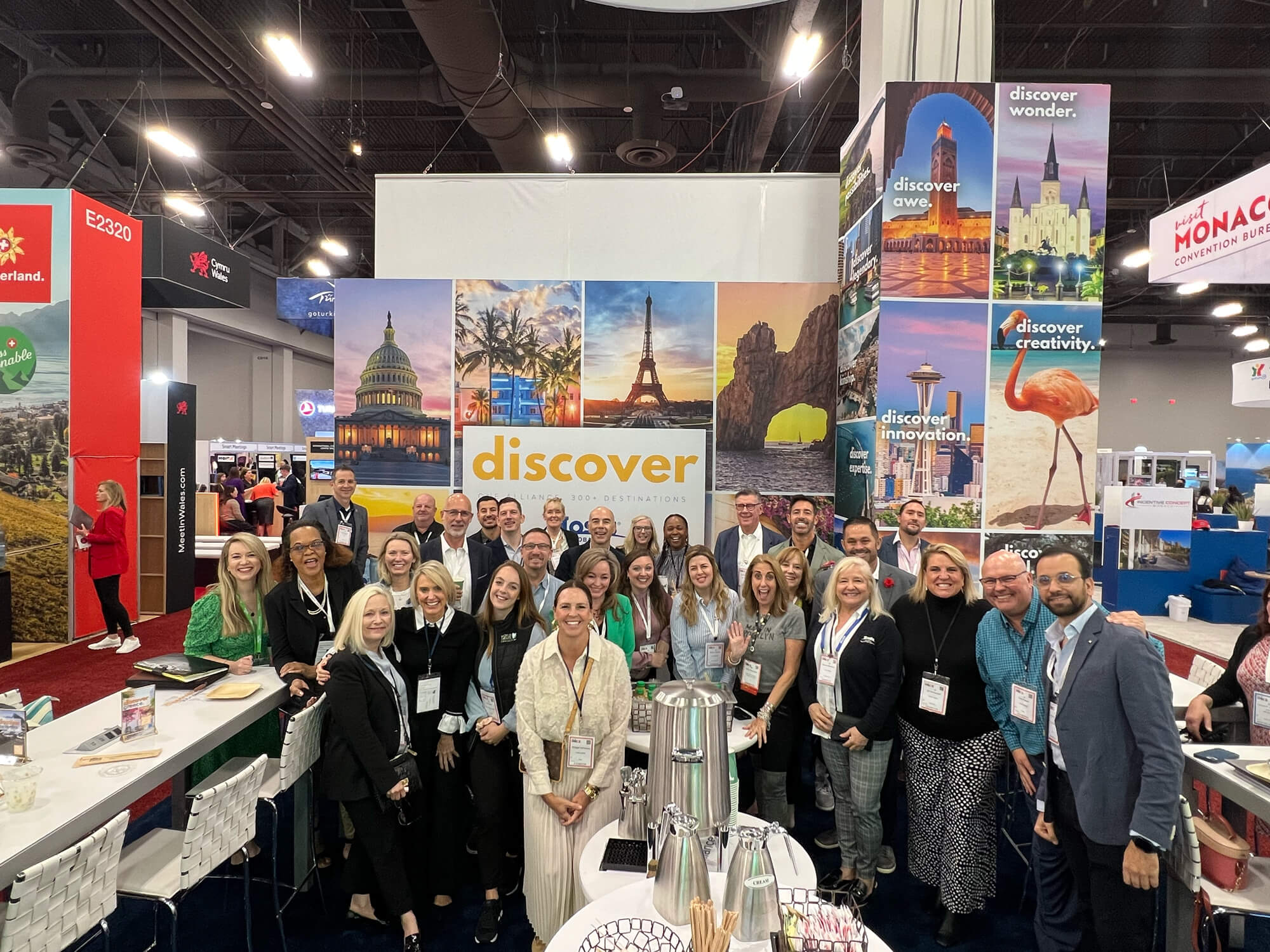 To sum it up, I'd like to borrow the words of our CEO, Kurt Paben: "IMEX America 2023 is a powerhouse show. It's the most productive, creative, lovingly designed, inclusive, high-value, and enjoyable business and learning experience you can give yourself each year." 
With IMEX America behind us, we're all set for the exciting journey ahead. The possibilities are limitless, and the future is indeed bright for Hosts Global and the entire events industry. 
Stay tuned for more updates, more innovation, and more positivity from Hosts Global. We're here to make your events extraordinary.