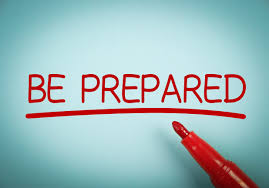 Emergency preparedness is in the headlines and top of mind. Whether you are a customer, incentive house, Destination Management Company (DMC), venue or hotel partner, working together is critical to ensure our clients are safe and our teams are prepared for all type of emergencies.
A little over two years ago, our leadership team at Hosts Global rolled out emergency preparedness templates to all our member DMCs to ensure we had standard operating procedures in place and were prepared to support our clients through a worst-case scenario. Developing these essential tools shed light on the lack of preparedness planning discussion in our industry and increased my desired to do more around this issue. As the president elect of the Association of Destination Management Executives International (ADMEI), I had the opportunity to collaborate with fellow destination management executives and MSA Security, a global security firm, to develop the Emergency Preparedness Certificate Program. MSA was critical for establishing essential course criteria as well as creating planning checklists so course participants can depart with tangible templates to utilize. After completing our first certificate program, we quickly realized the need to bring in legal counsel to answer many questions, so we now partner with the seasoned team at Barns & Thornburg LLP as well.
The course has been very successful. To-date it is the only comprehensive event emergency preparedness and risk management training course customized for meeting, event and DMC professionals. Its development has increased industry dialogue on this issue. For example, this past week I had the pleasure of customizing a session for Maritz employees and suppliers highlighting awareness of the certificate program at their company meeting. Since we couldn't pack highlights from a 10+ hour program into a short presentation we opted to feature a panel, made up of Maritz and Hosts Chicago team members who had just completed a large program together in Chicago, to review and discuss their planning process as it relates to emergency preparedness. The dialogue was fantastic and centered around managing communications and liability concerns.
I encourage you to learn more about this specialized training opportunity. For details regarding the certificate program, please visit: http://www.adme.org/aws/ADME/pt/sp/emergency
Upcoming training events will be held in:
Chicago, IL – September 26 – 27, 2017
Las Vegas, NV – November 14 – 15, 2017