Want to make your attendees' jaws drop? Get them on these amazing European experiences that will stay with them long after they unpack.
Wieliczka Salt Mine – Warsazw, Poland
Some places are so spectacular, they're hard to describe with words. But, we're going to try: Magnificent chambers and chapels sculpted out of salt rock. Stunning saline lakes found underground. Statues chiseled straight from salt. Located in Southern Poland, this UNESCO World Heritage site of subterranean labyrinth tunnels and chambers isn't just for exploring, but also open for private events.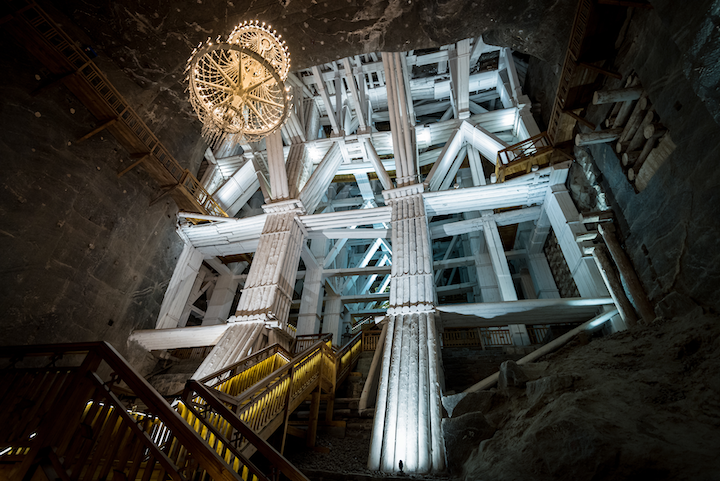 More than 1,000 feet underground and more than 700 years old, Wieliczka is one of the world's oldest salt mines. PHOTO: Konstantin Yolshin
Rooftop Hiking – Stockholm, Sweden
How often does a historical walking tour include safety harnesses and exploring 141 feet up in the air? Answer: Almost never. ALMOST. In Stockholm, you and your group can teeter along the top of the old Parliament building in Riddarholmen, where you'll find stunning 360-degree views of Stockholm. Don't worry, you're surrounded in safety: not only will you have two guides, you'll also be outfitted with a hard hat and wired into a harness and security system.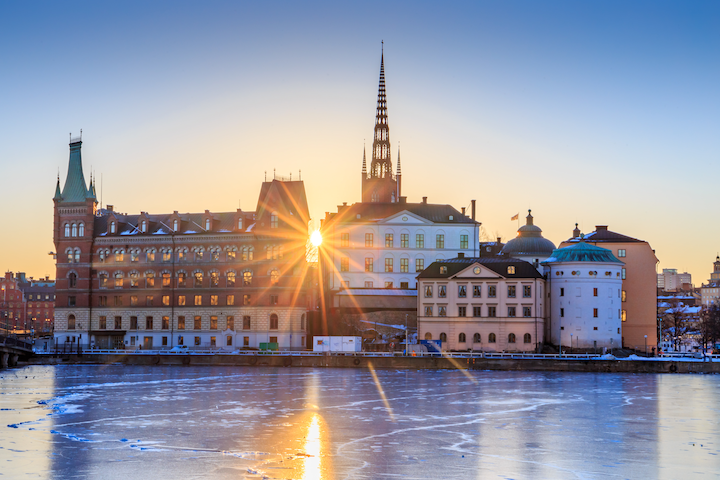 Get a bird's eye view of the islet of Riddarholmen on this one-of-a-kind tour. PHOTO: Predrag Jankovic
Cosmonaut Training Center – Moscow, Russia
To infinity and beyond. Train like a real cosmonaut and astronaut at one of the world's best space training facilities for both NASA and the Russian human space program. Here, in Moscow, your group can train for space walking, get fitted into a pressurized space suit, learn how to live and work in a Soyuz spacecraft and carry out tasks in a MIR space station training mockup.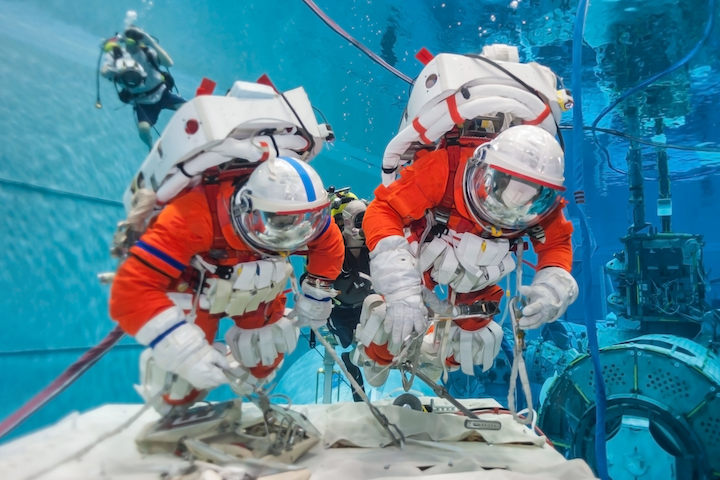 Cranes are used for immersing and lifting cosmonauts into the basin training facility. PHOTO: Artsiom Petrushenka
Hot Air Ballooning  – Cappodocia, Turkey
How do you get your group to be wowed into silence? Float over Turkey's very own natural fairytale kingdom. Cappodocia's breathtaking topography was shaped, initially by a volcanic eruption and later by locals, to create an intense network of tunnels, fairy chimneys, river valleys, cliffs and pillars. Expect a hush over your group as they fly over its sheer magnitude and magnificence.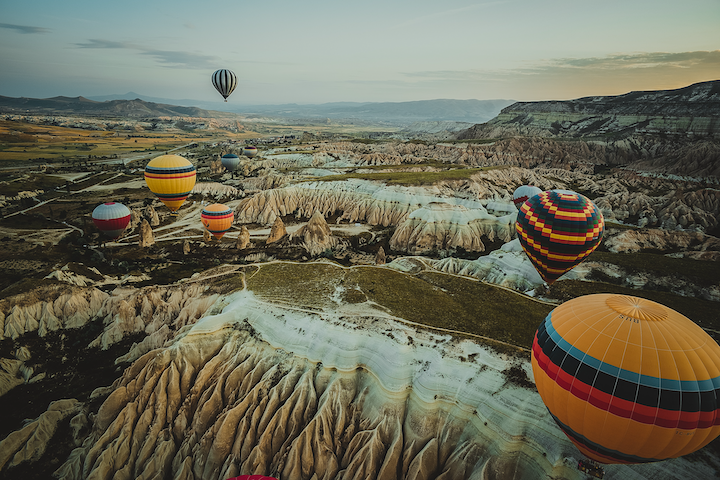 *Currently wowed into silence* PHOTO: Kenny Luo
Hunt Vampires in Transylvania – Bucharest, Romania
Explore the mysterious place of howling wolves and bloodthirsty vampires. Not only is Transylvania captivating , it still feels refreshingly undiscovered and is often described as the 'last truly medieval landscape in Europe.' Transport your group to a time when Vlad the Impaler ruled over Wallachia, where they'll learn vampire lore and savor a private dinner at Bran Castle (Dracula Castle). Maybe you should tuck some garlic in your pocket, just in case.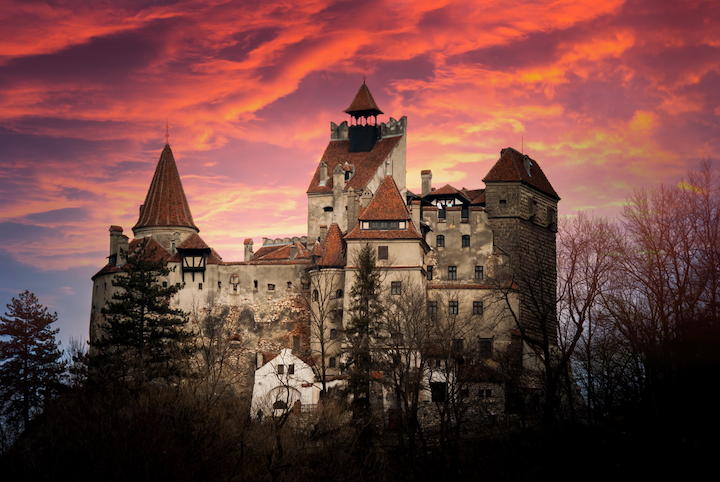 Situated on 22 acres, Bran Castle has 57 rooms and sees about 560,000 visitors a year. PHOTO: Lucian Bolca
Estate Activities at Dundas Castle – Edinburgh, Scotland
Hold onto your kilts! Your group can live and play like lords and ladies at an authentic Scottish Castle. Built in 1416, the beautiful Dundas Castle is the pristine backdrop for historic escapades and mini highland games. Test your hand at falconry, archery, clay shooting, as well as highland dancing, bagpipe playing and military drumming.
You'll be the Duke of Creative Meetings when you introduce Dundas Castle to clients. PHOTO: Spectra DMC
This is just the beginning. Want more ideas how to blow your attendees' minds and take up all of their photo storage space, in Europe and beyond? Reach out to any of our global liaisons and let's chat!