What's the secret behind getting your team laughing, bonding and working together like never before? Toss out the routine and dive into something new, different and insanely fun…together. Our Hosts Global DMC members around the globe offer some of their top teambuilding activities that excite attendees the most.
THIS is how you break the ice. Upon arrival to your hotel, Tsar Events, our local expert in Russia, will greet your guests with mini hammers. The mission: Chip away at the individual blocks of ice that hold each guests' room key and a small bottle of Russian vodka. Start hammering away!  
Dive into Mayan Adventures in Riviera Maya 
During this ultra-exciting teambuilding in the heart of Riviera Maya, Destination Mexico, our local Hosts Global member, will take your group ziplining over jungles, rappelling down and swimming in beautiful cenotes and even learning Mayan code in an ancient village.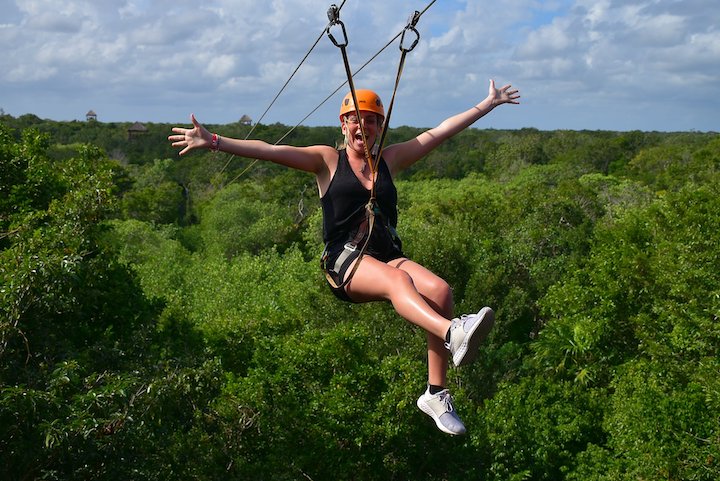 Train Like an Astronaut at Kennedy Space Center in Cape Canaveral
Put on your space helmets and get ready for deep space teambuilding. With E Squared Events, our DMC experts in Central and Northern Florida, your group will complete a simulated mission to Mars, including launch, landing and a weightless spacewalk in a microgravity simulator.
CANstruct a Healthy Future for Families in Bahamas 
Donating canned food has never been this creative and fun! Sunbound, our Hosts Global DMC member in The Bahamas, will challenge your teams to build imaginative sea creatures using canned food and other materials. This fun, energetic event also includes meeting local Red Cross representatives and enjoying a performance by a young Bahamian choir.
Aim for Bhutan's Lively National Sport 
Fascinating fact: Archery is such a vital part of Bhutan culture that every village has an archery field. Creative Travel India, our local expert in Bhutan, will introduce this social sport and the fun, spirited Bhutanese traditions surrounding every tournament, which include players breaking out in song and dance whenever they hit the target.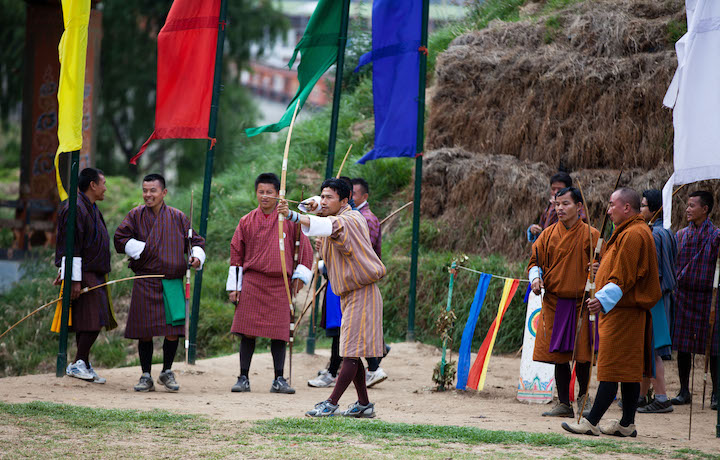 Solve Your Way Out of Greece's Extreme Escape Room 
Not just the biggest escape game in Greece, but the longest escape experience in all of Europe! A thrilling teambuilding event for all levels of problem solvers in your group, this 3-hour experience mixes unique riddles, engaging stories, mind-blowing mysteries and challenging puzzles all under one roof. Conceptours, our Hosts Global member in Greece, will put the pieces together to arrange this group adventure.
Get Some Playtime During a Private Ping Pong party in Austin
Phones down, paddles up! Ping pong just got hip in Austin with the arrival of a laughter-filled ping pong social club and Hosts Texas, our local expert in Central Texas, calls first dibs for your group. Go paddle-to-paddle with your team, sip some local brews, nosh on tasty treats and let some good ol' competition ensue. 
Build Guitars in Arizona
Working together to help talented, underprivileged teens? That's music to attendees' ears! After a rockin' icebreaker, your participants will race to solve clues and challenges to earn parts to assemble guitars. After building, AZA Events, our Hosts Global DMC in Arizona, will donate all guitars to the Alice Cooper's Solid Rock Foundation and their arts-based teen center. Ready, set, jam.   
Forgo the Desert and Play on the Ice in Dubai
The lack of snow and ice in Dubai doesn't stop our local DMC Gulf Dunes from delivering winter-worthy fun to groups. Skip the ice skates and instead challenge your team to a silly, playful game of ice hockey – with their sneakers on! Best part? No ice skating skills required!
Make some music magic at U2's studios in Dublin 
U2 can rock out like U2. Moloney and Kelly, our local DMC experts in Ireland, will deliver an exclusive behind-the-scenes tour of one of the world's most famous recording studios, home to U2, as well as the Rolling Stones, R.E.M. and Lady Gaga. Afterward, band together to create your own music and record a song using their state-of-the-art equipment. 
Ready to create genuine camaraderie and galvanize your teams? Our global collection of DMCs have bonding experiences that go far beyond the average trust fall.
Talk with one of our Global Liaisons to get started!